10 ASMR Videos on TikTok to Watch
10 ASMR videos on viral TikTok accounts to follow and watch. Edit your own ASMR videos with ShotCut free video downloader with no watermark!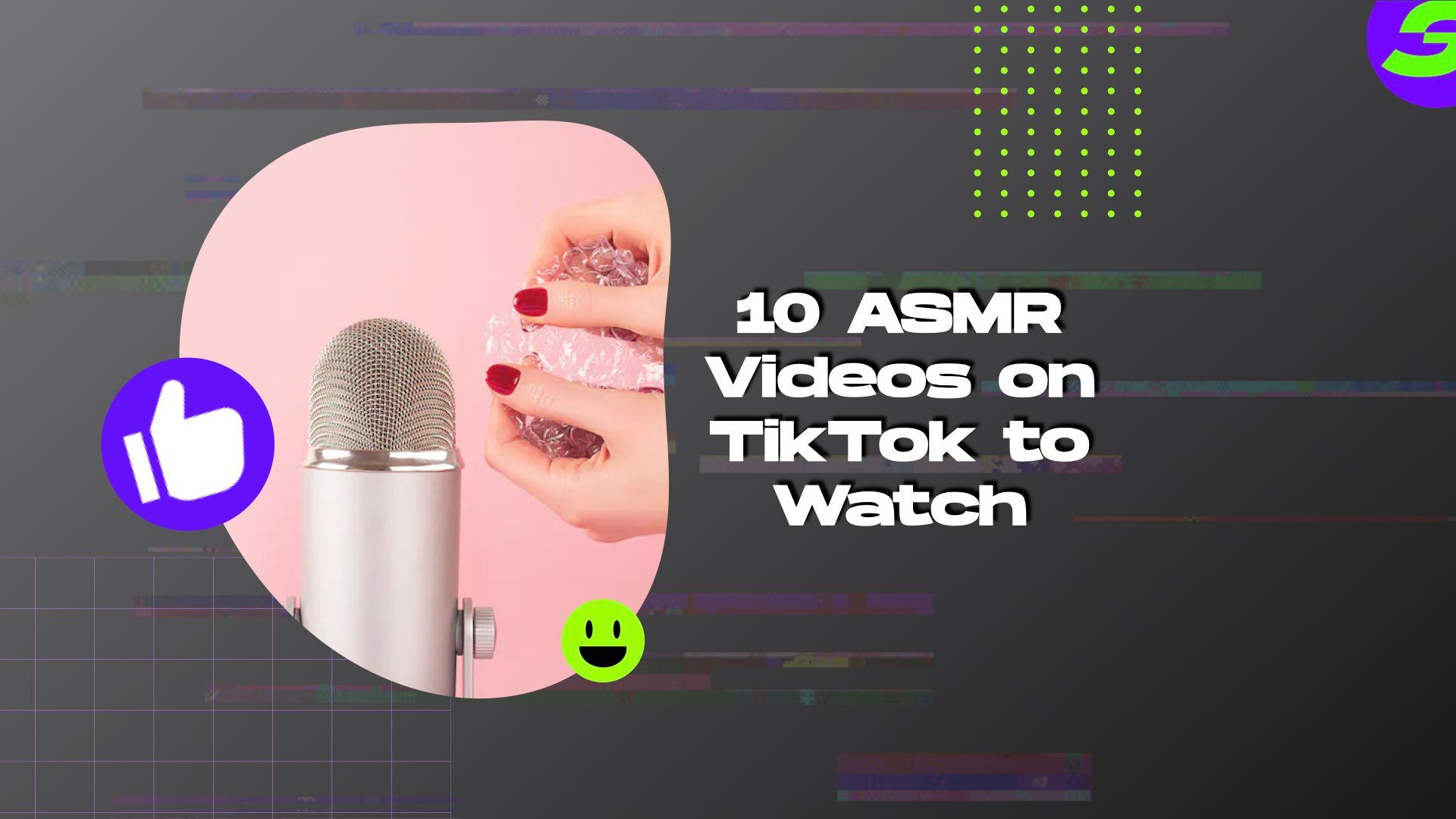 Looking for ASMR videos to watch on TikTok? ASMR, or autonomous sensory meridian response, is a sensation many people experience when hearing certain sounds. For some, it's a profoundly calming and relaxing feeling; for others, it's simply a way to relieve stress.
10 Satisfying ASMR videos on TikTok to Check Out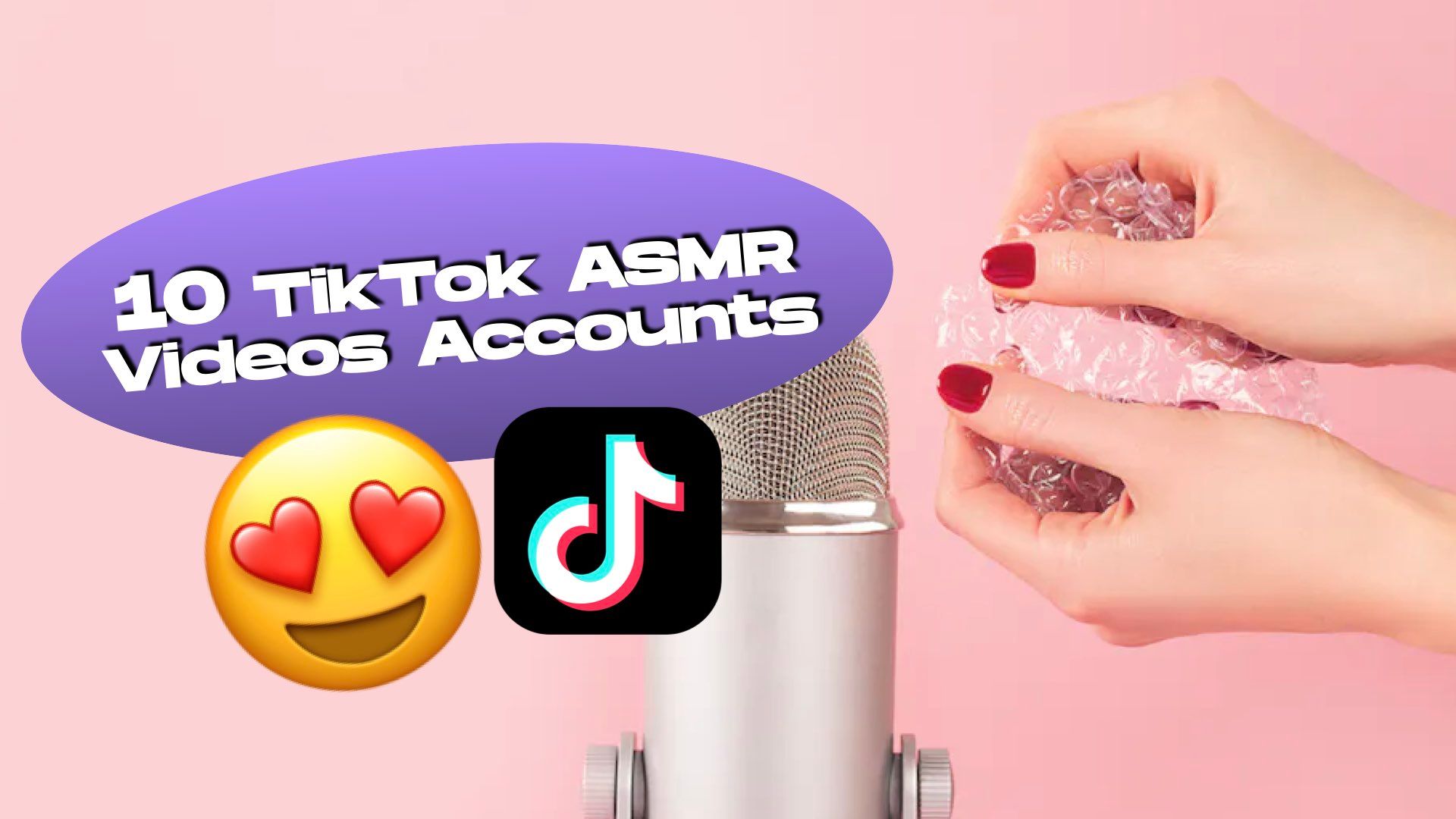 We've compiled a list of 10 satisfying ASMR videos on TikTok you should follow. So, relax and enjoy!
As disgusting as it is to some individuals, it is very satisfying to those who enjoy it. Weird, isn't it? For those who crave pops, you're welcome.
It's not just fans of good food who have started using ASMR on TikTok. The beauty community has integrated itself into our new digital world beautifully. Skincare ASMR videos on TikTok are for beauty lovers.
Here's another type of ASMR for beauty lovers. Besides skincare, make-up ASMR videos are also popular in the beauty industry. You can often find new release color palletes and lipsticks here too!
Who knew that cooking up a storm could mean so many different noises? Eating videos are just as popular, with millions of viewers listening to watch creators slurp and crunch all day long.
If you're looking for a relaxing experience, look no further than this compilation of ASMR videos on TikTok. Featuring a variety of soothing sounds and gentle movements, it's sure to help you unwind and de-stress. Whether it's the sound of raindrops falling or someone softly brushing their hair, the ASMR triggers in this video are guaranteed to give you tingles. So sit back, relax, and enjoy!
When it comes to videos, the more creative you can get with your setup and what materials are used in production-the better! You might even want to try doing an "on location" video instead of using just one space as studio settings do.
In a world that has been feeling increasingly uncertain, it's nice to know there are still things we can count on. Watching someone stock their kitchen shelves with matching juice boxes and pouches of applesauce is one such constant. It feels soothing just thinking about all these empty spaces waiting patiently at first glance, then taking inventory as if checking off each item individually before placing.
Who knew the sound of refilling junk food and candies could be so satisfying? Watch and listen to the sound of candies clashing upon your refrigerator's compartments!
Food preparation can be nasty. However, these ASMR videos on TikTok make them look and sound so easy. Watch how satisfying it is to cook this amazing South-East Asian dish.
Watching someone eat a crunchy snack is the ultimate ASMR experience for many people. Something about those satisfying crunching noises makes them feel calm and relaxed. So if you're looking for a little bit of ASMR relief, check out some of the great videos on TikTok!
Edit Your Own ASMR Videos For TikTok With ShotCut Free Video Editor!
That's it for our list of the best ASMR videos on TikTok! If you want to create your ASMR content, check out ShotCut, a free video editor that makes it easy to add sounds and effects to your videos!
👉🏻 Follow ShotCut Video Editor: Facebook | Instagram | Twitter | Pinterest | YouTube | Website | TikTok