10 Best Free Caption Generator on Android
Free caption generator is a convenient tool to enhance multimedia content. Start adding captions to video with ShotCut free video editor now.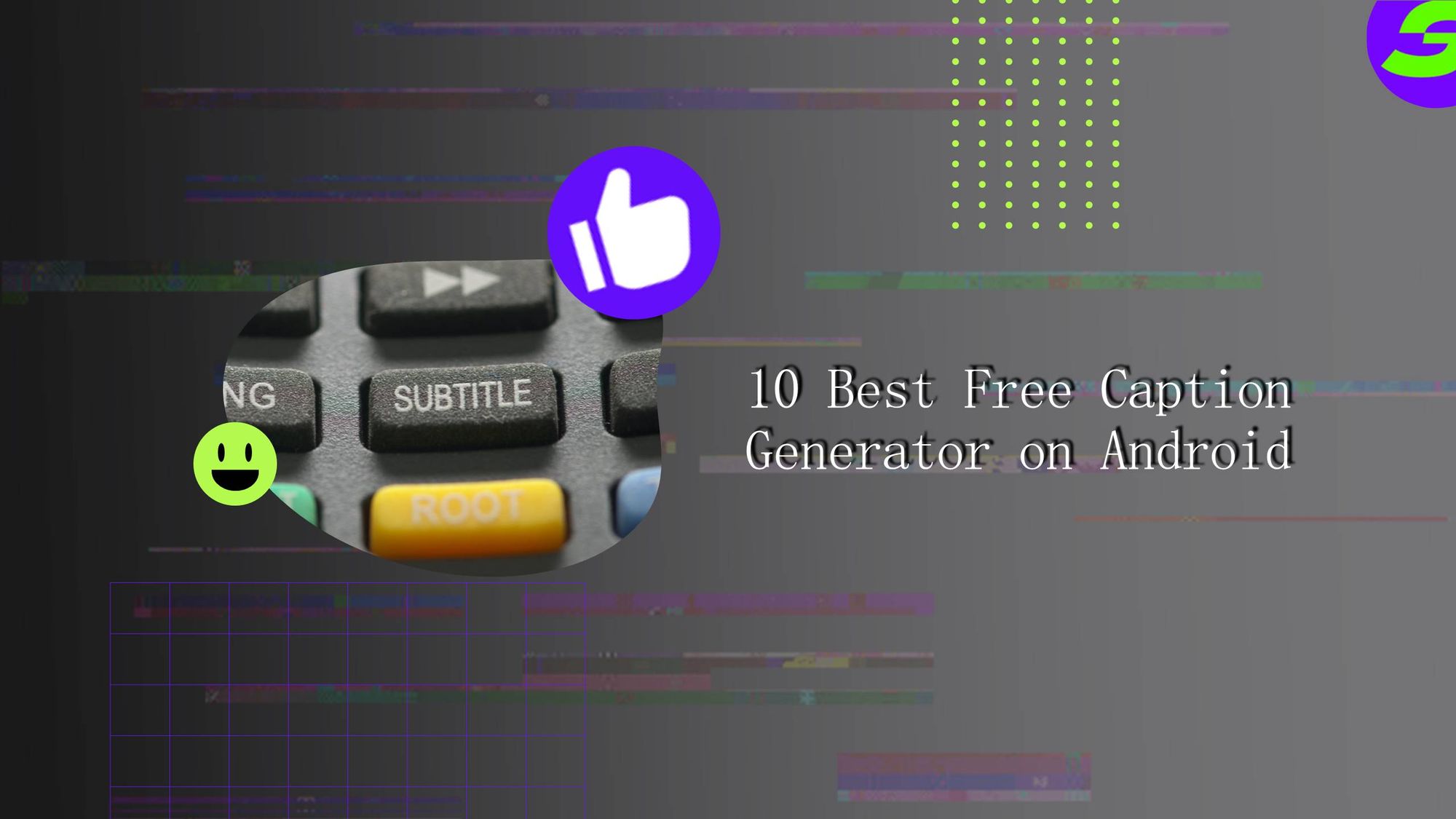 A free caption generator is a convenient and innovative way to enhance any multimedia content. These caption generators utilized advanced technologies to analyze the content and generate relevant, contextually accurate captions. They are a great time-saving tool and cater to different types of customers, especially those involved in social media.
Captions play a crucial role in conveying the message or story of the visual. Captions can significantly enhance the impact of the content. Captions make content, whether image or video, more inclusive, informative, and appealing. This is why free caption generators have increased in popularity. It is a great tool to use to generate captions swiftly.
Because of social media, there is now a demand for free caption generators. However, creators would want a user-friendly caption-generating tool to create content efficiently.
Criteria for Selecting the Best Caption Generators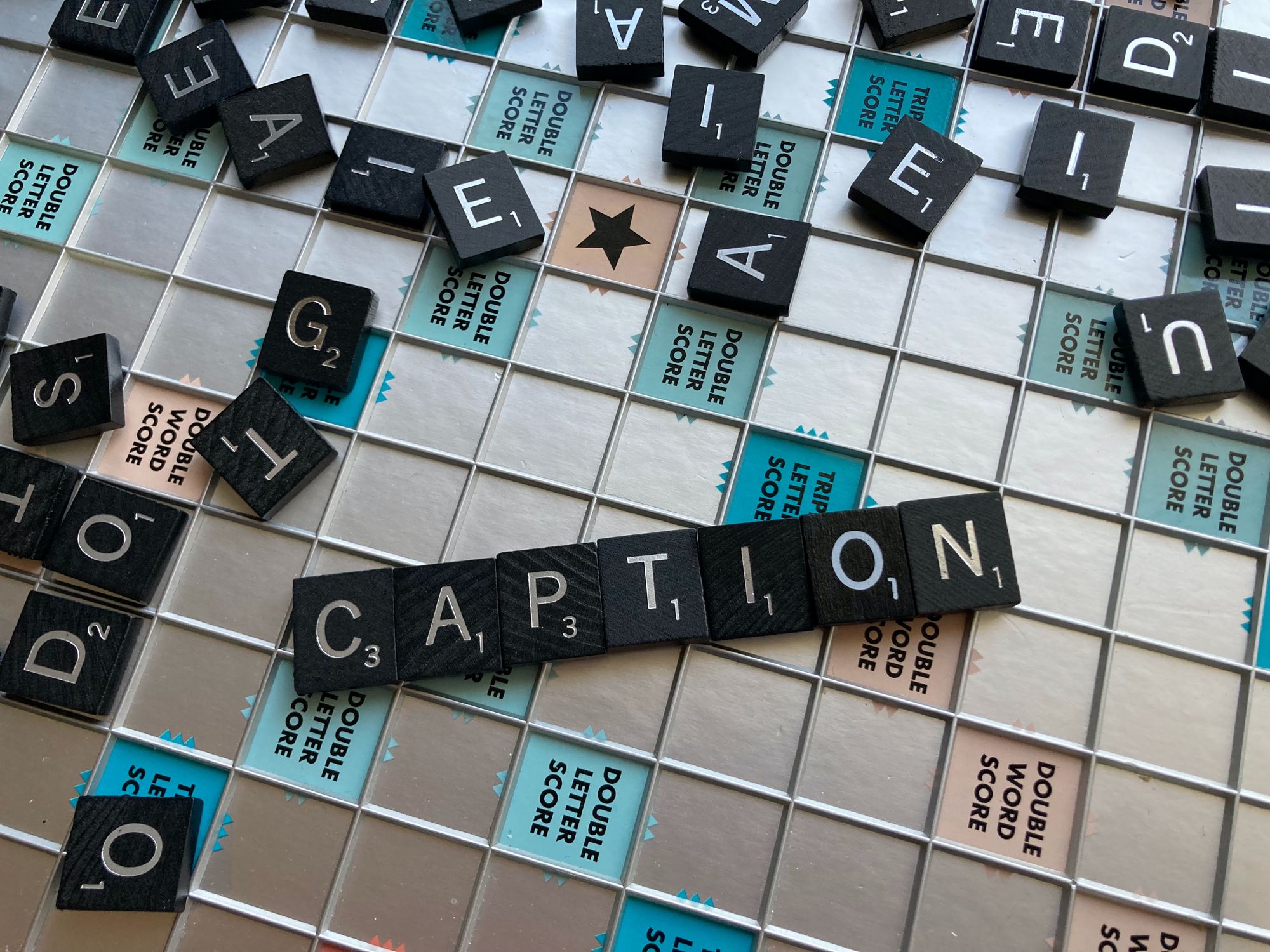 As a content creator, selecting the best free caption generator may involve some requirements. This ensures that you will have accurate, relevant, and high-quality captions. Here are some criteria to consider when choosing a free caption generator.
Caption Accuracy and Relevance.
Caption generators must provide an accurate and contextually relevant caption. Look for a caption generator with advanced technology, such as natural language processing and computer vision algorithms, to generate a caption that matches the content.
2. Phone compatibility.
Many content creators are always on the go. It is important for them that they must have all the tools they need everywhere. And if it is installed on their phone, they can access it easily and create captions.
3. Content Types Supported.
Your free caption generator must support any files that you want to use. It must be compatible with any multimedia out there.
4. Ease of Use.
To any user, an app must be easy to use. The easier it is to navigate, the better. User-friendly caption generators can enhance the experience.
5. Language support
Your caption generator must support any language that you intend to use. The language translation or accuracy may differ, so you must ensure you have the best and most accurate caption generator.
6. Sharing
It would be best to choose a free caption generator that is compatible with any platform you are using.
The 10 Best Free Caption Generators for Android
ShotCut is a free video editor for Android. It is a versatile free video editor, offering a free caption generator tool among its features.
2. AutoCap
AutoCap is an app that you can download on your Android phone. It automatically adds captions by using voice recognition. It analyzes the audio file and then converts it to text.
3. Kaptioned
Another Android app that uses AI technology. It can auto-detect, transcribe, and then add text to your videos.
4. Voicella
Voicella is an AI-powered app that automatically recognizes, translates, and creates subtitles.
This app automatically creates subtitles for the video using its technology. It has multi-language support, including English, Chinese, Thai, Cantonese, and Japanese.
6. Subera

The free version of this app is a decent one to try when exploring options for your captions.
Wondershare DemoCreator is a video editor and post-production application that can be used for a lot of purposes. One of its key features is its auto-captioning. AI tools were used to recognize the audio and automatically generate the caption.
The built-in feature of YouTube Studio has an automatic subtitle feature. This allows users to add subtitles to the video when the correct audio language is chosen.
9. Riverside
This is an easy-to-use app that has transcribing tools. People highly recommend it because of its high-accuracy transcription.
10. MixCaption
This is a quick and useful app that can transcribe in 23 languages.
Introducing ShotCut: More Than a Caption Generator.
ShotCut is a free video editor for Android devices. It has a huge library of features that can be used for content. It is user-friendly, and new video editors will not have an issue navigating the app.
ShotCut wants to have the most comprehensive solution in terms of video editing. This is why they added their new feature, Caption Generator. ShotCut's caption generator goes beyond traditional captioning. It uses technology to produce a reliable and accurate caption for your content.
Start Adding Subtitles To Your Video With ShotCut Free Caption Generator Today
Caption generators on Android devices are the tools you need if you are a content creator. It is a great way to make your videos engaging and relatable. Creating captions for your videos will make them more accessible and inclusive.
You don't have to spend money to buy another app for caption generation. You can download ShotCut, the free video app for Android. It offers a lot of features, including a caption generator. ShotCut is a one-stop shop for any video editing needs, as it has a comprehensive video feature.
Download ShotCut and try their Caption Generator to see its accurate and reliable caption for your content.
👉🏻 Follow ShotCut Video Editor: Facebook | Instagram | Twitter | Pinterest | YouTube | Website | TikTok