11 TikTok Girls You Should Follow (2022)
Follow our top list of 11 TikTok girls to follow for viral trends, beauty, fashion and more. Edit TikTok videos with ShotCut video editor today!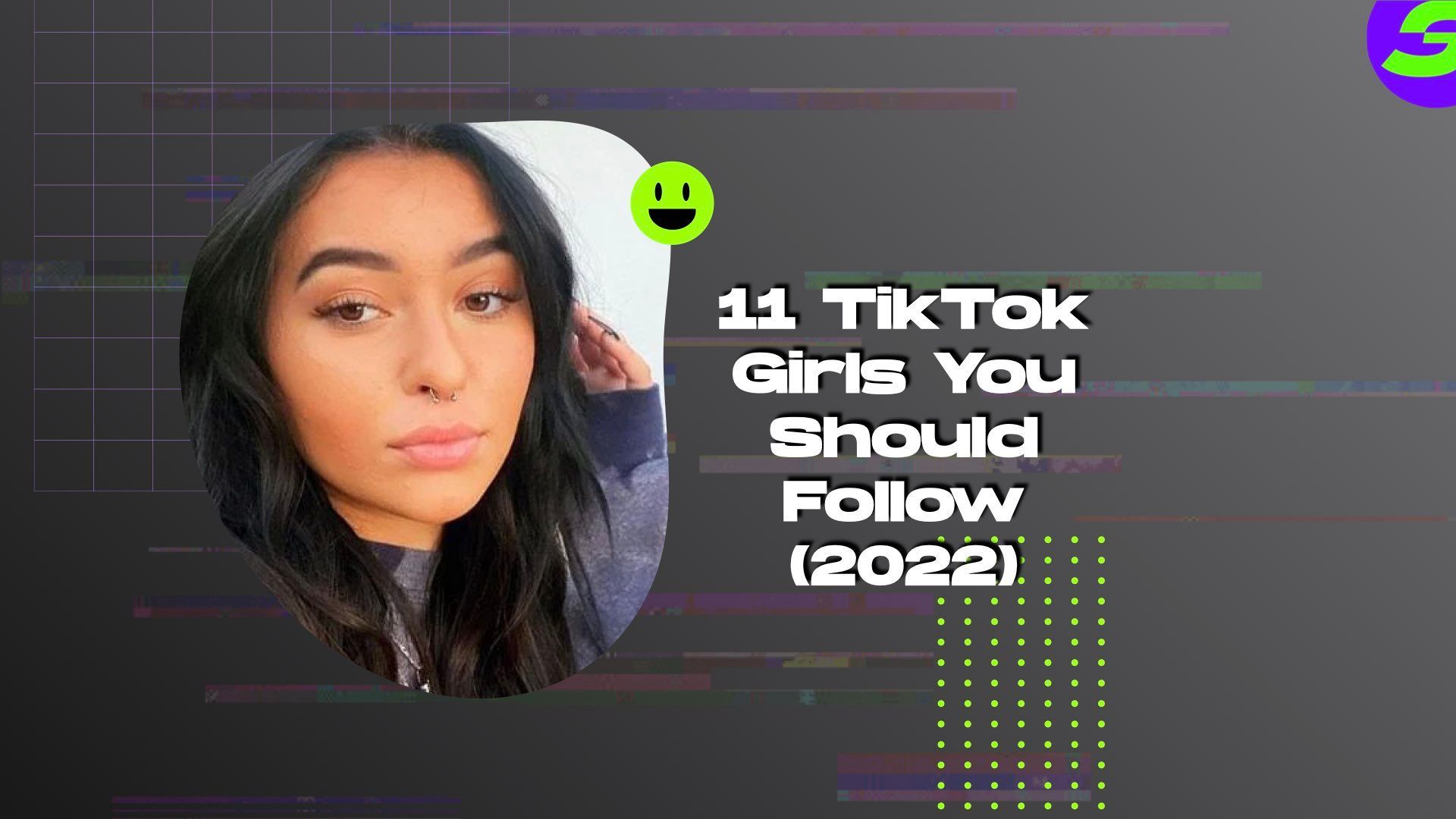 TikTok is full of amazing content creators. TikTok girls are one of the most engaging content creators. They have lots of potential. TikTok girls can distribute messages quickly and showcase more goods than the male influencers (such as dress and make up products). That is why more and more females decided to join the TikTok industry, hoping to be one of these famous TikTok girls.
Top 11 TikTok Girls Creators to Follow (2022)

There are millions of TikTok girls out there. How would you know who's worth following? Here's a list of the top female TikTok influencers worth following in 2022. Actresses, models, singers, and dancers are on our list. Here's a countdown of the top female TikTok influencers globally with the most followers.
Annie Le Blanc is a former gymnast and an American online personality, singer, and actress. She is the star of the YouTube series "Chicken Girls'' and the film of the same name. Le Blanc has also appeared in the film "A Girl Named Jo." She TikToks humorous skits, dance videos, and music.
Holly H is from the United Kingdom. She's one of the most popular TikTokers in the UK. Her fan base extends beyond the English Channel to the United States, India, Germany, and France. The Times newspaper labeled her a virtual best friend, big sister, and confidante girl crush for her efforts on TikTok.
Danielle Cohn is an actress, model, and social media influencer from the United States. She also has a recording contract with Audity Music. Much of her celebrity stems from her selection as Miss Florida Jr. Preteen in 2014. She has a significant TikTok following and a presence on Instagram, Youtube, and Twitter.
Jojo Joelle Joanie Siwa is a YouTube celebrity, dancer, and actor from the United States. She is well-known for her appearances on the renowned reality show Dance Moms and her hit tracks Boomerang and Kid in a Candy Store. Siwa refers to her TikTok followers as Siwanatorz; considering her talents, you'll find plenty of dancing TikToks on her profile.
Savannah Labrant is a mother of two daughters and a YouTuber. She is expecting her third child at the time of writing. Her content focuses on her family life and has a huge fan base on YouTube and Instagram.
Dixie D'Amelio is an American social media superstar and the older sister of Charli, one of TikTok's most popular stars. Dixie is well-known for her dancing videos and choreography. In 2020, she landed her first acting gig. She portrays Georgia in Brat's YouTube series "Attaway General."
Koshy has been one of the internet's biggest stars in the last decade. Her brand began on YouTube, where she maintains a strong presence. Her petite size and contagious laugh make her a formidable comedy performer. She's also famous for her on-demand YouTube series "Liza on Demand." The series presently has two seasons with the possibility of a third.
Nisha Guragain is a famous social media influencer and a top TikToker. Her major break on the music social network came via a popular lip-sync video, according to namesbiogrphy.com. She was able to acquire over 2.5 million likes on TikTok by using Mujhe Yaad Hai Aata Teri Wo Nazrein Milana.
Sameeksha Sud is a model and actress from India. In 2012, she made her acting debut in the fantasy series Baal Veer. Sud has appeared in several other programs after that. "Fear Files: Darr Ki Sachi Tasvirein," "Gumrah," and "Doli Armaano Ki" are among them. She creates and shares hilarious sketches and dancing videos on TikTok.
Kristen Hancher is a dancer, actress, model, and vocalist who works as a social influencer. She's participated in several YouTube Brat online series, including Mishaps and ``Too Cool for School''. Her major break on TikTok came in 2017 when she posted a duet lip-syncs to Nicki Minaj's Regret In Your Tears. While she has accounts on Twitter and Facebook, she is most popular on the image-sharing platform Instagram, where she has 5.8 million followers.
Ariel Rebecca Martin is a social media influencer, actor, and singer from the United States. Given her company's prominence, Time Magazine has named her one of the most influential online individuals. She also made Forbe's 2017 list of top entertainment influencers. She received a Teen Choice Choice Muser Award in 2016 and 2017 and has also supported a social cause against internet bullying. Martin has eight hits to his credit as a singer.
Become One of the Next Popular TikTok Girls With Viral Video Content!
To become a famous TikToker, you must have confidence, consistency, and the most excellent video editor to edit your videos. You've probably noticed that the renowned TikToker girl has the best video editing skills. This is what distinguishes them from the competition. However, there are several paid software options available, but using them is a specialized chore that can only be performed by graphic artists.
Edit Viral Videos on TikTok With ShotCut Free Video Editor Now
Shotcut is here to assist you. ShotCut is a pro video editor and video maker with trendy video effects and filters. This music video creator has professional features such as trimming, cutting, fast and slow motion, video editing with images and music, video transitions, adding effects to video, extracting music from video, saving video without a watermark, and so on!
👉🏻 Follow ShotCut Video Editor: Facebook | Instagram | Twitter | Pinterest | YouTube | Website | TikTok