12 Cute TikTok Dogs to Follow
Here are 12 of the cutest TikTok dogs that are sure to put a smile on your face. Edit your own dog videos with ShotCut free video editor now!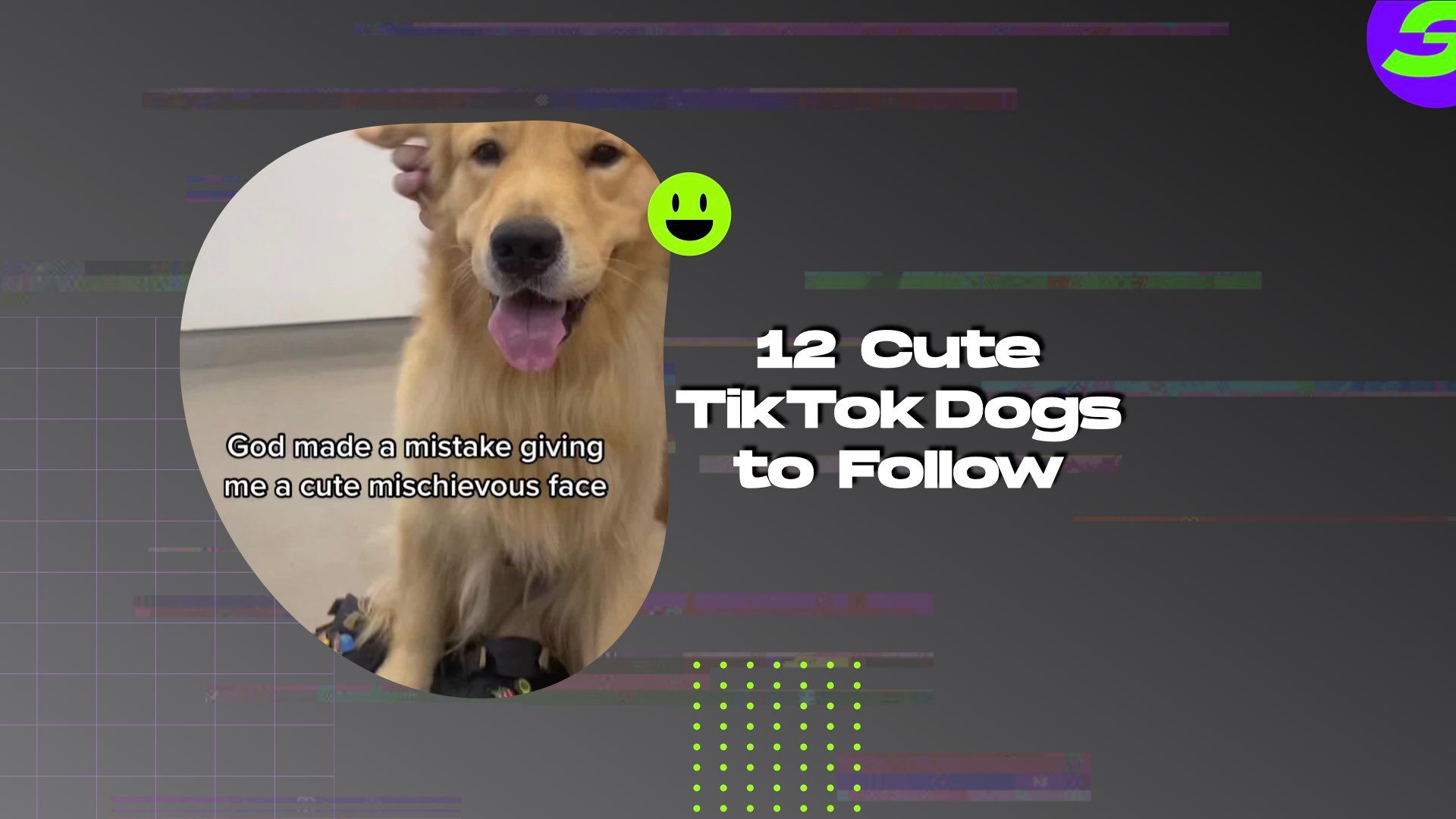 Dogs are one of the most popular subjects on TikTok, and there are endless videos to enjoy. This article will outline 15 of the cutest TikTok dogs that are sure to put a smile on your face and how you can create similar videos.
Funny And Cute Dog Breeds
Dogs have been with us for entertainment, companionship, and protection for centuries. While the German Shepherd, the Labrador Retriever, the Golden Retriever, and the Chihuahua breeds account for more than half of all dogs in the United States, more than 50 breeds of dogs.
Pugs are the cutest dog you can have. It's small and cute and has a gentle temperament.
Beagles are great dogs because they're friendly, loyal, and intelligent. They also don't require much in terms of maintenance.
Poodles are genius and playful dogs often used as a therapy dogs. They're also very well-mannered and are easy to train.
Bulldogs are mighty dogs and can be pretty intimidating. They're very protective of their owners and can become highly aggressive if they're not treated with respect.
Pomeranians are small, fluffy dog and one of the world's most popular breeds. They're affectionate and make a great companion for children.
12 Cute TikTok Dogs
Now that you know some of the cutest dog breeds, here are 12 of the cutest TikTok dogs that are sure to put a smile on your face!
Goldensun39 makes general daily videos on different sounds. This dog is so cute and beautiful that everyone comments about owning a dog like him. White fluff hairs make it more attractive and delicate.
Murphy household videos are soothing. At once, he cleans the window, and at the very next moment, he is on the bed or stairs. He used to fight with other dogs and take some time to adjust to them.
Alansa loves to spend time with their homies. He makes funny videos, watches TV, and eats special foods. Alansa plays games and plays couples with cats. :D
A cute golden retriever from Singapore, Cooper is a cute golden with many funny expressions that will make you smile. Videos often follow Cooper and his adventures with the hoomans.
MADDY is an Angry Dog. His face always looks angry, but it isn't as such. He makes some dashing slows and food fights and gets a Bossy look.
He is a photographer working part-time at a dog daycare, man. He makes videos of different dogs and makes fun with them.
Gamja is an amiable type of dog. He walks daily and eats food he hasn't eaten before. He makes incredible videos with interesting captions on the screen.
Arrow's rescue dog has charmed millions of viewers with his awkward overbite. This little puppy loves a good scrubbing and a nice long bath.
The friendly dog who makes videos with different animals and birds. Whether it's rabbit or hen, Duck or car, he loves interacting with everyone.
He is a Conversationalist with a massive following of over 7.4 Million. His videos got a theme. Buns know precisely how to get what she wants. He listens very carefully and conveys his message.
Coco is such a cute Dog that 3.4 Million people cheer him for his beautiful dogs. He goes to the saloon for a Haircut and visits different places and parks.
This is a Golden Retriever, Goose, who isn't pleased about having to go to school. This is the perfect gift for anyone who is stuck in bed.
How to Create TikTok Videos With ShotCut Free Video Editor on Android?
If you are thinking of making some creative videos like this and have no idea how to make these types of videos. Don't worry; we are here to help you out!
The best and free video editing software for making TikTok videos is ShotCut. With it, you can make such videos by yourself without any cost. Firstly download ShotCut video editor on your Android device. Now, follow these easy steps:
Open the app and click on the "Create" button.
After that, select the video which you want to edit.
Now it's time to try different features and edit the video.
Once the video is fully edited and finalized, click the export button. Select the video quality you want to save your video and Export it.
Now you can create great videos with just a few taps on your mobile!
👉🏻 Follow ShotCut Video Editor: Facebook | Instagram | Twitter | Pinterest | YouTube | Website | TikTok