12 Most Popular TikTok Dances
Check out the 12 most popular TikTok dances from TikTokers. Edit your next viral TikTok dance video on ShotCut free video editor on Android.
Want to learn some new TikTok Dances? Do you love being in trend? TikTok has taken the world by storm with its viral dance challenges. If you want to enjoy more or be a part of the action, this article is for you.
You can watch these dances by clicking on the accompanying link. And if you're feeling adventurous, why not try creating your TikTok videos using ShotCut – a free video editor? Let's jump in!
How Did TikTok Dance Challenges Start?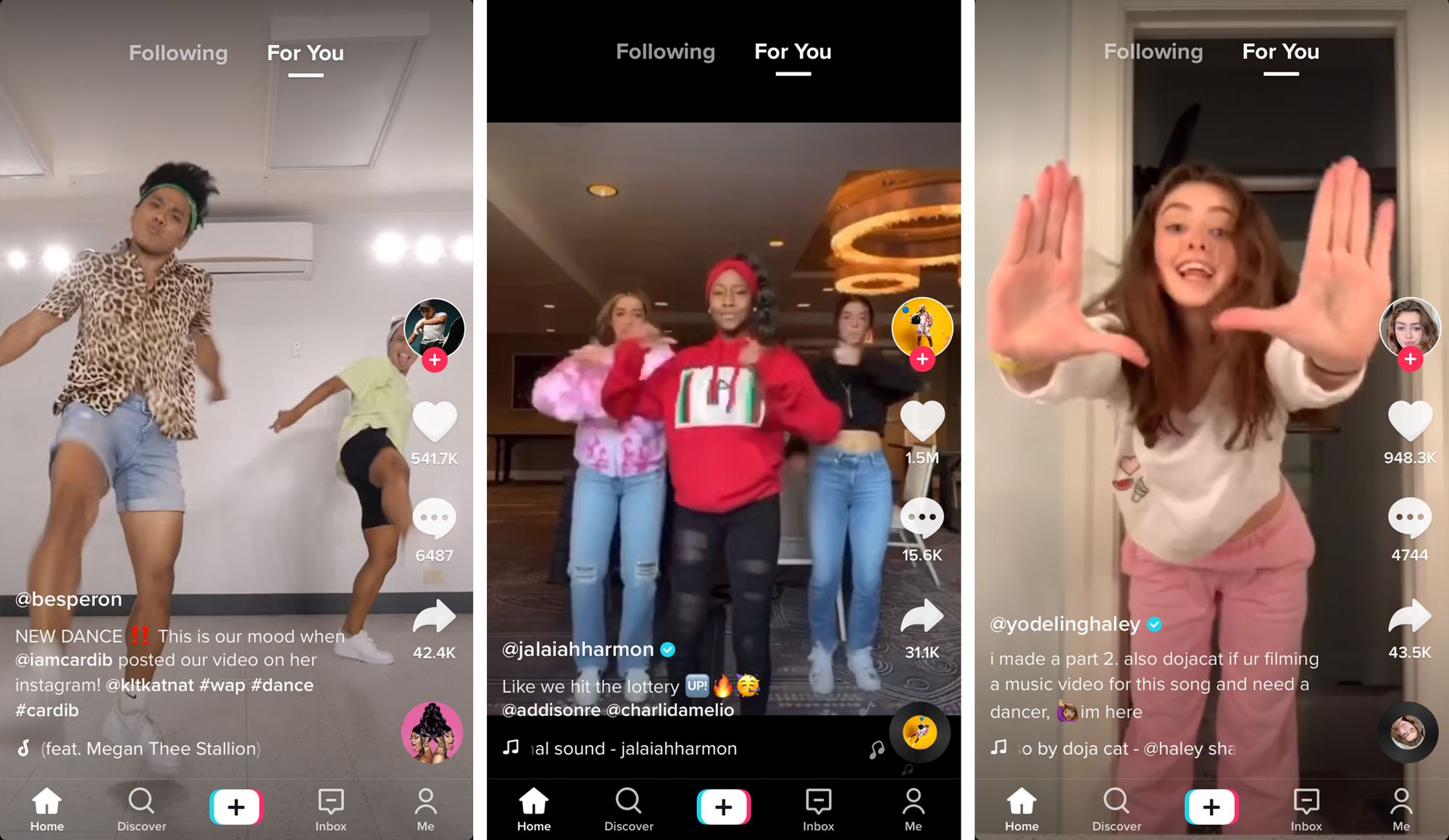 Every day, a new TikTok dance challenge is taking over the internet. The Mannequin Challenge, the Renegade, and the Say So challenge are just a few dance trends that have taken social media by storm.
But where do these trends come from? It all started with TikTok, which was originally released in 2016. Regular people started these viral dance challenges. We can thank TikTok for making it possible to film and share creative content with the click of a button.
Get In Trend With Viral TikTok Dance Challenge
You can do a few things to ensure you're up-to-date with the latest TikTok dance trends to have a viral video.
First, follow your favorite TikTokers. These are the people who are often leading the way with new trends and challenges.
Second, check out popular hashtags. Hashtags are a great way to see what's trending on TikTok. Type in "#dancechallenge" or "#tiktokdance" into the search bar, and you'll see tons of results.
Last but not least – don't be afraid to be creative! You don't need to be a professional dancer to create your TikTok videos. Just have fun and enjoy the process.
12 New TikTok Dance Challenges 2022
Now that you know how to get in on the action, let's look at some of the new TikTok dances that are taking over the internet.
The original song's choreography is for a TikTok user, zoiFishh, who has 2.3 million followers.
This song is catching on with Drake. This is the most compelling number on TikTok's dance collection by far. Thanks partly to new users who are still discovering the song and dance.
On TikTok, a video of the song "Don't Start Now" by Dua Lipa recognizes the first half of February. Hannah Kaye Balanay uploaded a video of herself dancing to the song outside and wrote in the caption, "I'm so glad that the sun is out."
In the mid-to the late 2020s, a Stallion's "Savage" was secreted on TikTok. The dance battle, choreographed or performed by Keara Wilson (also known as Keke.janajah), maintains one of the world's largest followings with over 20 million TikTok users.
Doja Cat's "Say So" is quickly becoming the artist's most well-known song and has already been on the charts. The song's relevance has only increased since then, fueled by the popularity of its video. The song has more than 16.8 million people who have
Mikeila Jones, a 22-year-old student at DeSales University in Pennsylvania, made one of the actively popular dances to Cookie Kawaii's.
In less than a week, another problem went viral. The #2liveSoundsmix challenge includes choreography and audio provided by Deandre LamarSince Lamar first published a video of himself dancing to the mix on February 29, 5.7 million-plus individuals have subscribed to the phenomenon.
The "Lax (Siren Beat)" dance set was choreographed by Jawsh 685 and is based on the song "Lax. Initially, The song was designed to be linked to an "embrace your culture" motif. This encouraging person recounted instances of their native dress while dancing.
The "Go! Go! Go! Who's next?" 2022 dance, a little outside TikTok's defined dances, promotes the same level. Set to a driving rhythm in which most of the huge lyrics are just the word "go," and the dance is simply a repeated "Stanky
In 2020, Megan Thee Stallion and Cardi B's song "WAP" was a cultural phenomenon, and it was no exception on Tik Tok.
"Tap In" by Saweetie was one of the viral TikTok 2020 songs, and a choreography dance competition from @theshiggyshow boosted it. The challenge has been used in over 600,000 videos.
Walker Hayes' song "Fancy Like" and the dance he choreographed with his daughter continue to go viral on TikTok.
Edit Viral TikTok Dances With ShotCut Free Video Editor on Android!
New TikTok dances in 2022 will continue to be popular. Check out the new dances and see if you can learn them. You can always create great TikTok videos and edit them using the free Shotcut video editing app. Don't forget to try it out now with the latest trendy video effects, filters, transitions and more!
👉🏻 Follow ShotCut Video Editor: Facebook | Instagram | Twitter | Pinterest | YouTube | Website | TikTok