13 Best Beauticians on TikTok to Follow
Become one of the next viral beauticians on TikTok with skincare tips and beauty content! Edit your video content with ShotCut free video editor.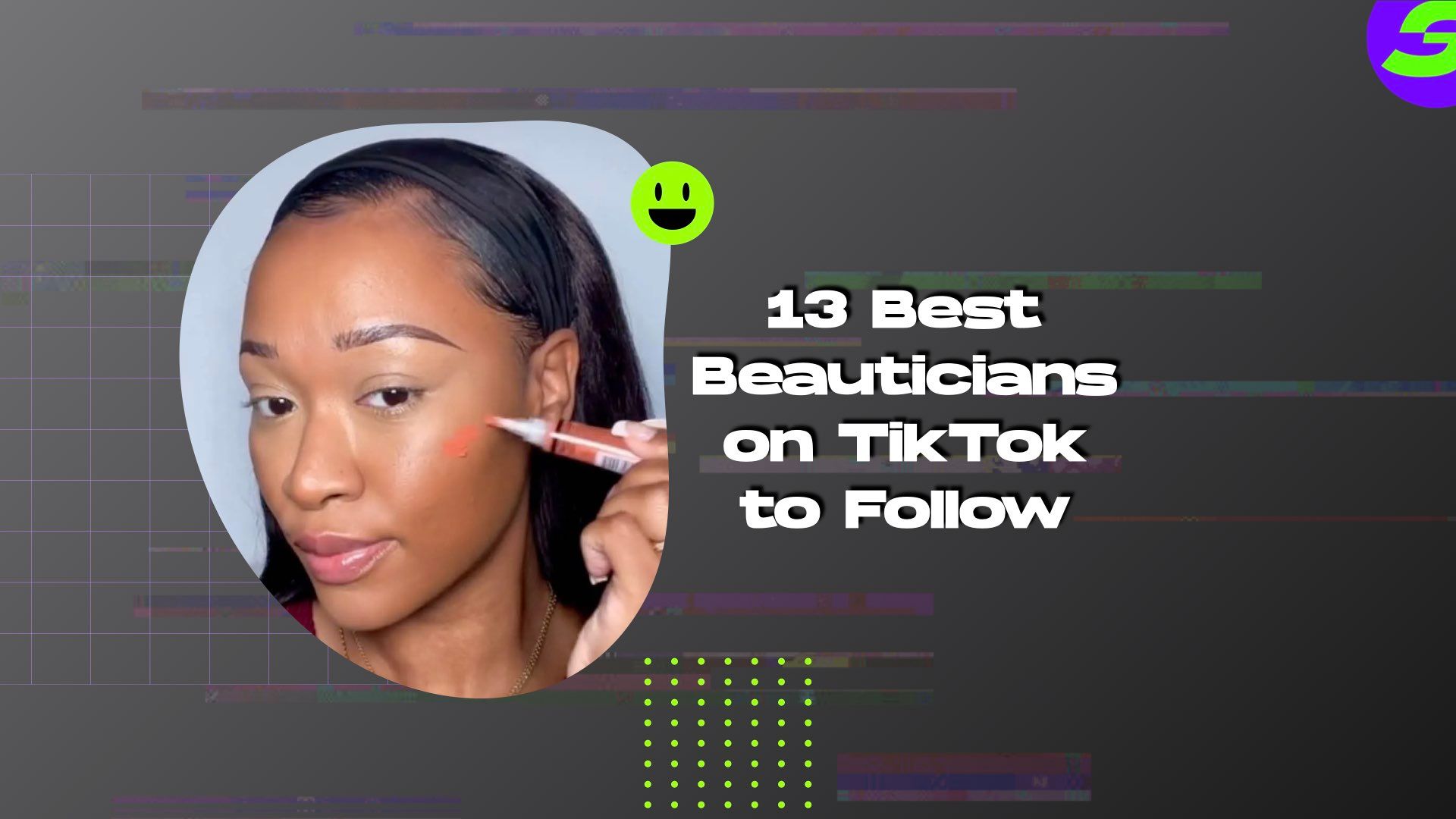 Looking for beauty hacks and inspiration? Beauticians on TikTok can help you with that! Before you pass judgment on the cringe content on TikTok, keep in mind that there is also a plethora of good content. TikTok has provided a wealth of information to everyone.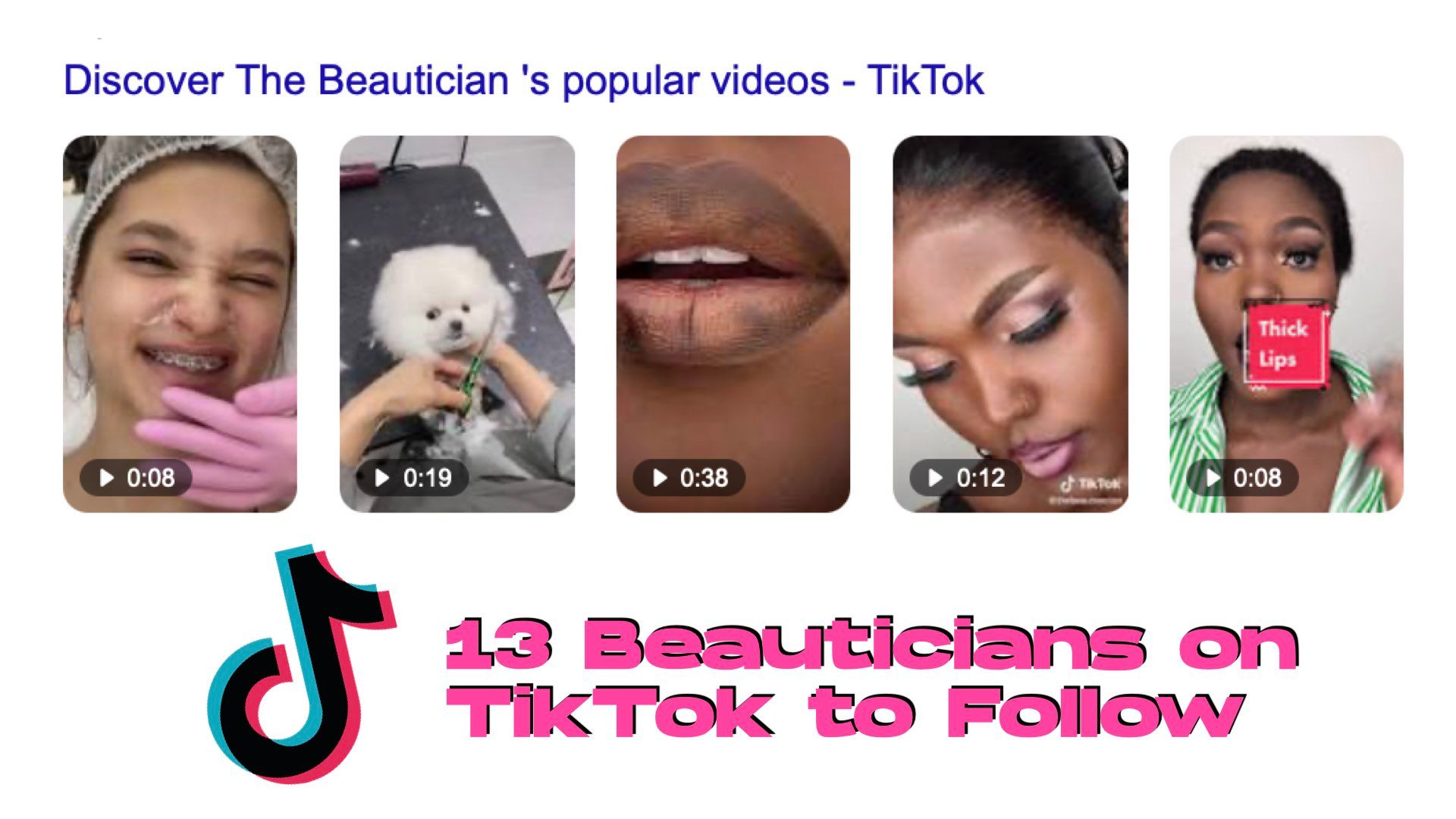 Tiktok also assisted in keeping people entertained during times of lockdown. TikTok has taken over the internet and, it appears, the beauty industry. The beauticians on TikTok provide the best examples of beauty tutorials with ASMR skincare advice, which is another reason why people love this app.
The beauticians on TikTok have a large following. They have the best advice to give to ladies worldwide with the confidence that they can take care of themselves, their job, and other responsibilities. If you already have a scrolling problem, skincare TikTok will amplify it with product reviews, drugstore, and dermatologist recommendations!
13 Best Beauticians on TikTok
If you're already a TikTok user, you don't need convincing. All you need is just a little nudge toward more beauty content. Here are 13 of our favorite beauticians on TikTok right now.
Hyram is one of the most followed beauticians on TikTok. This skincare enthusiast went viral on YouTube first after his honest review of Kylie Skin went viral, and he is a single-handedly TikToker uprising. If you also want to feel better about your life, follow him for beauty tricks and secrets.
Bauer is obsessed with protecting the skin barrier and roasts the brand that releases products with useless skin formulas. Follow her if you are also looking for an affordable beauty product market. This beautician on TikTok will help you find the hidden gems on drugstore shelves.
Dr. Shah is the most followed celebrity on TikTok because of his profession. He is a dermatologist who shares his knowledge on various skincare topics and conditions. He covers everything related to beauty secrets and signs of hormonal imbalance.
Cori's beauty tips are excellent, and she is also a mommy, which shows that any lady can handle everything. She has a knowledge of make-up and skincare and always recommends the things she uses for herself.
Dr. Rattan specializes in skin color and regularly posts videos for non-Caucasian skin. She talks about everything from the best CeraVe products for people of color to the best acids for people of color's skin.
The channel description tells you everything you need to know about his personality. Not only does he have incredible skin, but he shares his tips with a sense of humor.
Dr. Dustin Portela knows everything there is to know about skincare. Our favorite videos are those in which he teaches his daughter about ingredients because no one ever taught us about vitamin C in school.
She is the woman for you if you like your skincare advice with a healthy dose of humor. From comparing The Bachelor contestants to hyaluronic acid formulas to recommending the best under-eye tinted sunscreens for TikTok addicts, we've got you covered. Skin nerds looking for beauticians on TikTok are welcome here.
Suppose you've seen a skincare trend circulating on social media. In that case, chances are Cassandra, a medical esthetician, has posted a video debunking its science.
Suppose ingredient labels confuse you, and you don't know what percentage of niacinamide you should use. In that case, Lisa, an actual chemist, is here to make it all easier to understand.
Dermatologist Dr. Howard is here to help if you want short, informative, and to-the-point skincare videos. She goes over everything from butt to back acne and various "how-to" explainers.
Ben will be one of your favorite beauticians on TikTop if you like fantastic skin sprinkled with a controversial opinion. We may not always agree with him, but we are always eager to hear his point of view on everything from why he doesn't like CeraVe gasp to popular products he doesn't rate.
Dr. Joyce is a trained dermatologist, so you can rest assured that her videos contain only expert advice. She is an absolute must-follow if you want a professional's opinion.
Edit Your Own Viral Beauty Tips Videos With ShotCut Free Video Editor
It's now time to go viral with your own skincare tips videos, and become one of them beauticians on TikTok! Video editing is not a difficult task with the right video editor app, and it may just takes a few minutes. Only good video editing and valuable content can propel you to the top of TikTok. You don't have to be a design tech whiz to make awesome videos with ShotCut's free video editor on Android.
ShotCut is a simple video editor and maker that includes trendy video effects. This music video maker has professional features such as trimming, cutting, fast and slow motion, and editing video with photos and music. It's both free and easy to use. You don't need professional skills; the fundamentals can be learned in a few tries. It does not require countless hours of practice to master!
👉🏻 Follow ShotCut Video Editor: Facebook | Instagram | Twitter | Pinterest | YouTube | Website | TikTok