15 Best Christmas Dinner Ideas On Instagram Reels
Nothing can beat a delicious Christmas dinner. Why not share your Christmas dinner ideas on Instagram with ShotCut free video editor?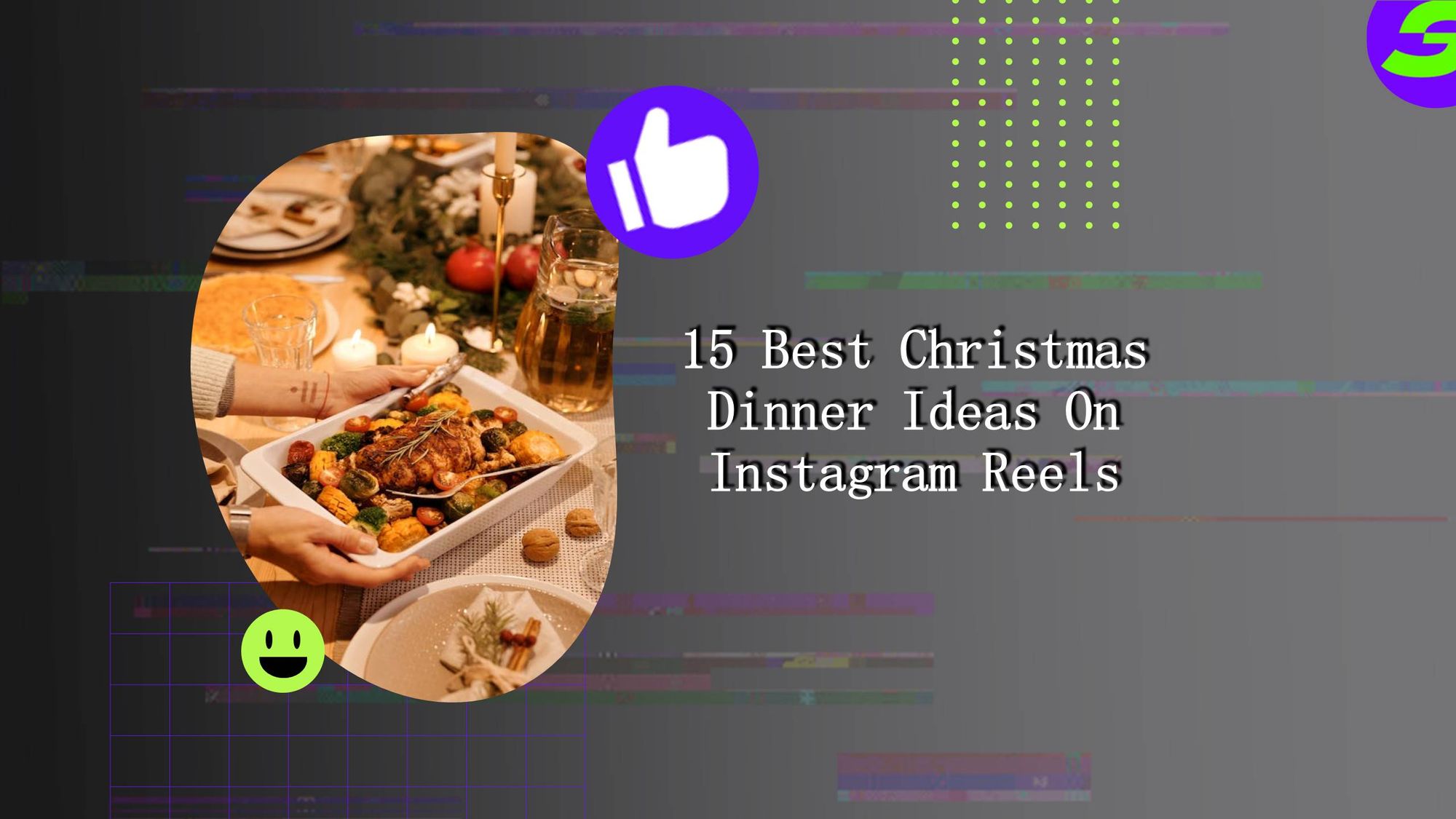 When it comes to the holiday season, nothing can beat a delicious Christmas dinner! However, if you're stuck for ideas of what to serve up this year, why not check out some of the best Christmas dinner ideas on Instagram Reels?
From cozy comfort food dishes, festive feasts, and elegant roast meats to delicious sides and desserts, there's something here for everyone. Try out one of these recipes yourself and delight your followers this Christmas.
15 Popular Christmas Dinner Ideas On Instagram Reels 2022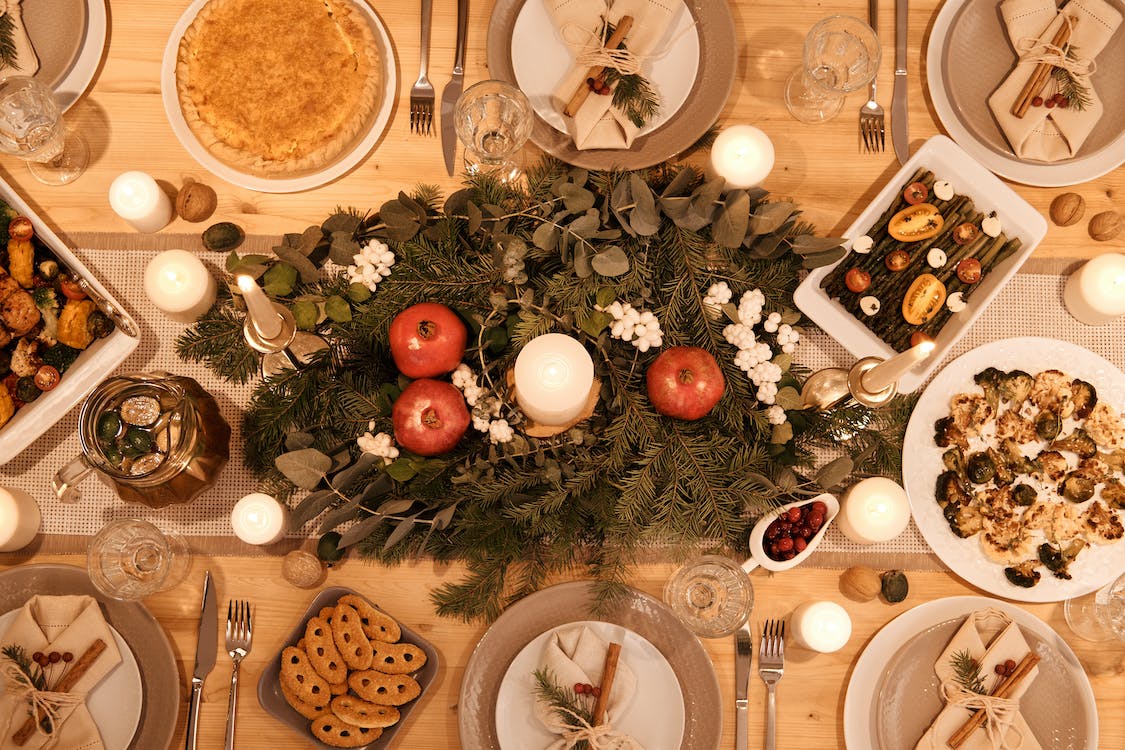 Christmas dinner is a special meal; it can take time to decide what to make. That's where Christmas dinner ideas on Instagram reels come in!
They are a great way to get inspiration for your own Christmas dinner. You can learn new Christmas dinner ideas and even get cooking tutorials.
Here are 15 unique and popular recipes that can be found on Instagram reels:
One way to avoid Christmas dinner stress is to pre-order your Christmas goose. You will have a delicious, traditional Christmas dinner that your friends and family will love in no time.
Try this delicious roast beef dish for a more modern take on Christmas dinner. The meat is crusted in herbs and garlic and then roasted to perfection. Making your Christmas dinner special is easy without spending hours in the kitchen.
Cranberries and stuffing are a classic combination perfect for any Christmas dinner. This recipe combines both ingredients in one delicious dish. The stuffing balls are baked until golden, and the cranberries give them a festive touch.
If you're looking for some Christmas dinner inspiration, look no further than fish pie. This classic dish is in a cream sauce with mashed potatoes topping. So if you're looking for something new for your Christmas dinner spread, give this Greek-inspired fish pie a try.
Trifle is a classic British dessert that is perfect for any holiday celebration. This Christmas dinner trifle is made with sponge cake and seasonal fruit. To make it extra special this Christmas, top it with a thick layer of cream and sprinkle it with festive holiday sprinkles.
Cookies are always a hit at Christmas dinner, and this recipe is sure to be a crowd-pleaser. These Christmas cookies are soft, chewy, and full of festive holiday spices like cinnamon, nutmeg, and cloves.
A Christmas beef Wellington is always a showstopper in our Christmas dinner ideas on Instagram. It's a beef tenderloin coated in a mustardy herb mixture; Puff pastry is wrapped and baked till golden and flaky. So, look no further than the beef Wellington if you're looking for a Christmas dinner idea that will impress your guests but will take only some days to make.
Kick off your meal with a festive and delicious soup. This Christmas soup is full of seasonal flavors and packed with nutrients. It's also vegan, making it an excellent option for everyone at the table.
One of our favorite Christmas dinner ideas is to make a cast-iron corn cake. It creates a sear on the outer layer of the cake while keeping the inside moist and decadent. And don't forget to add a little Christmas cheer to your dinner table by decorating your corn cake with festive Christmas decorations.
This pizza casserole will surely be a hit if you want an unexpected Christmas dinner idea. It's made with layers of pepperoni and cheese, all baked in a creamy tomato sauce. For a festive twist, top it with Christmas-colored bell peppers or crushed red pepper flakes.
For something unique, why not try this unique Christmas dinner appetizer? It's creamy whipped goat cheese and dates dip topped with candied bacon and dates. It's a sweet and savory combination that will please the entire family. Serve it with crunchy vegetables or chips for an extra festive touch.
These smothered pork chops are the perfect Christmas dinner main course. They're made with a creamy sauce of onions, garlic, and mushrooms and served over mashed potatoes. Top the pork chops with crispy fried onions for an extra special touch.
If you want to serve a traditional side dish at your Christmas dinner, look no further than potatoes au gratin. This creamy and cheesy gratin is made with thinly sliced potatoes and a rich, creamy sauce. For an excellent side dish, bake it in the oven until golden brown and bubbling.
While the menu may vary from country to country, one dish that is consistently present is the mince pie. This festive dessert is thought to have originated in the UK.
Try osso buco, the last of our Christmas dinner ideas on Instagram list. This traditional Italian stew is made with veal shanks and is a labor of love.
Share Your Christmas Dinner Ideas on Instagram with ShotCut Free Video Editor
With the upcoming holiday season, this roundup of Christmas dinner ideas on Instagram inspires you for your festive feast. If you need a little help getting started with your video editing, download ShotCut video editing app for Android– it's free and easy to use.
With ShotCut, you can create stunning videos of your Christmas feast that will make everyone's mouths water. Christmas dinner ideas can range from a traditional turkey with all the trimmings to more modern dishes such as lobster or beef tenderloin. No matter what you choose to serve, a Christmas dinner is an excellent opportunity to exhibit your culinary skills.
So what are you waiting for? Get cooking and Download Shotcut!
👉🏻 Follow ShotCut Video Editor: Facebook | Instagram | Twitter | Pinterest | YouTube | Website | TikTok