14 Instagram Dancers Reels to Follow
14 best Instagram dancers reels to follow for inspiration! Edit your own trendy dance videos with ShotCut free video editor with cool effects!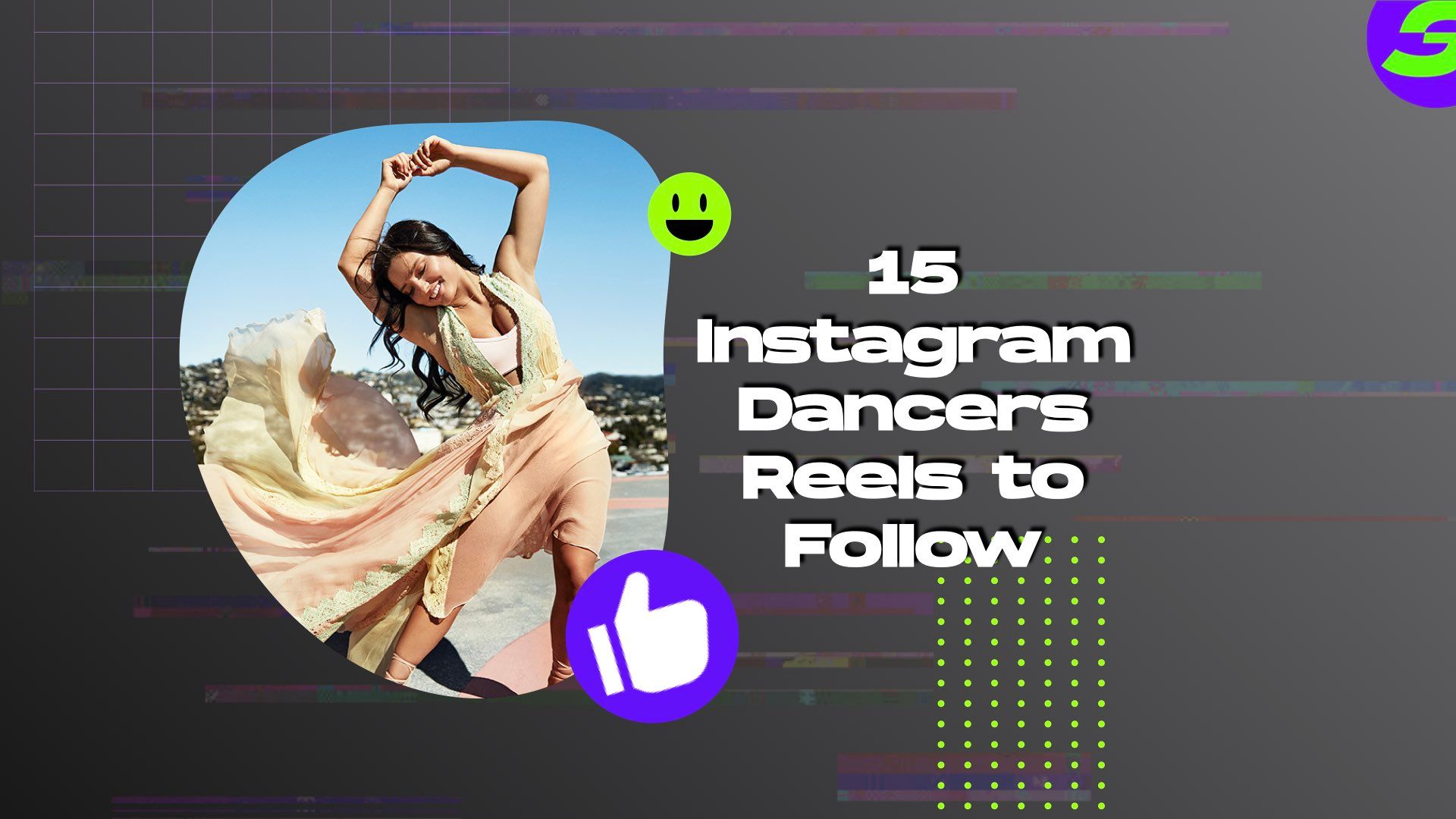 Seeking some Instagram dancers reels to perfect your dance? Read on to find out more! It's beautiful to watch someone dance. Dance is therapy in a way nothing else can be. Do you look for dance inspiration as well? Instagram has provided a platform for dancers of all ages to showcase their work in front of the world!
Top 14 Instagram Dancers Reels to Follow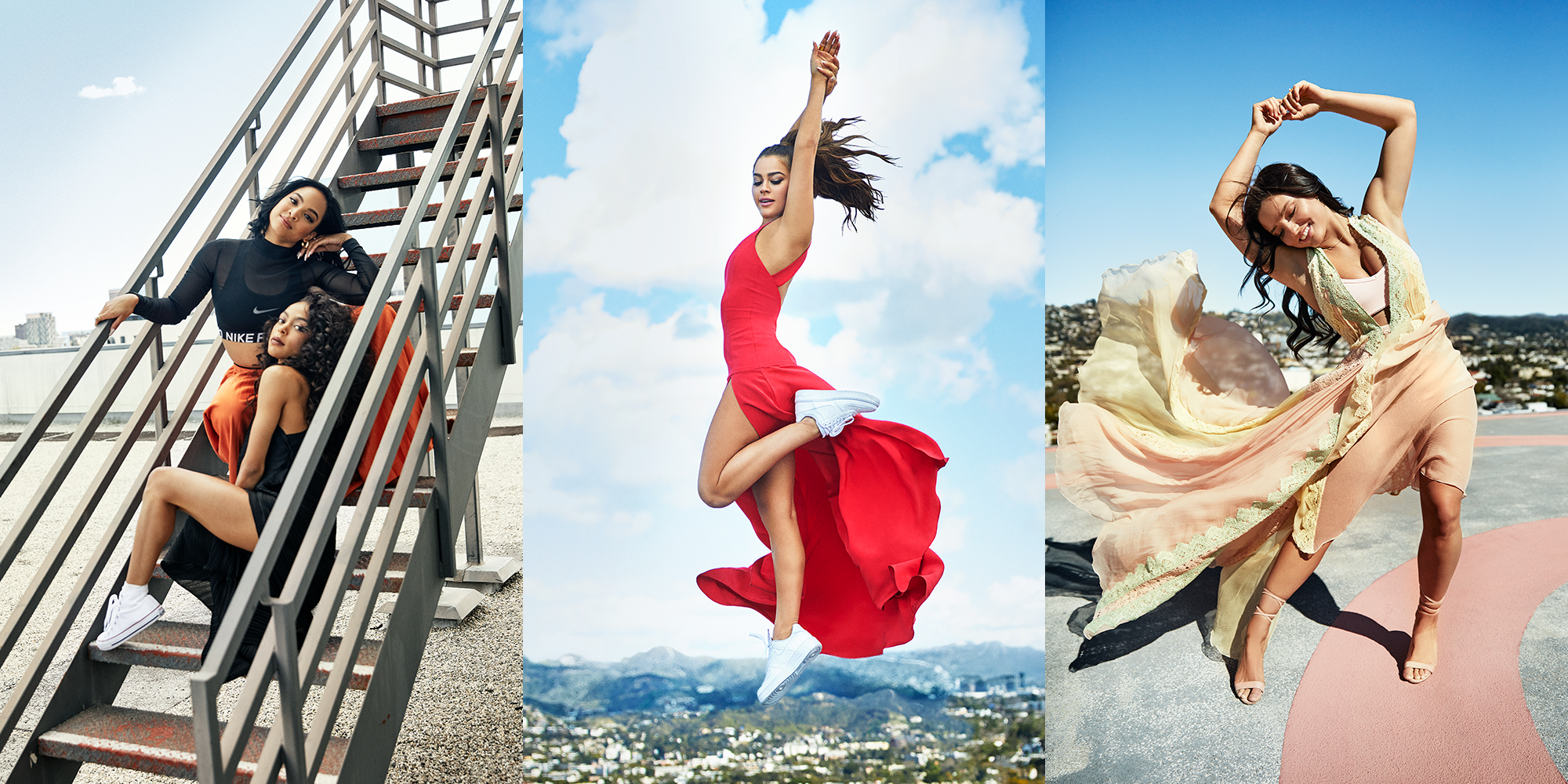 Seeking inspiration from others Instagram dancers reels can help you perfect their dance. Dancers create videos inspired by music and musicians. Likewise, why not get some ideas from dance videos? It can motivate you to create, work harder, and perform better with yourself. You can notice minor differences by watching videos again to make your performance more interesting to watch.
Choosing the best Instagram dancers reels is quite tricky for all of us! Here, we list the best Instagram dancers reel accounts for you to follow.
Gomez has been trained in a variety of dance styles. She constantly competes in dance competitions and learns the most from the industry. She has also appeared on television shows such as The Voice and America's Got Talent. She uploads dance videos to her YouTube channel.
Taylor began taking ballet and tap classes when she was three years old. She began dancing jazz, hip hop, and ballet at six. She filmed a few dance videos with top choreographers who already have a large fan base. Since then, she has been sharing her dancing videos to inspire others.
Nortorok will surely bring something different to his profile which is why he is among the best Instagram dancers reels. He not only dances but also animates himself while doing so. His unique interpretation of TikTok moves has earned him 382K followers and an engagement.
Why dance on the ground when you could dance in the water? Kristina is a four-time world champion in artistic swimming, and her social media content takes dance to new heights.
Kaelynn, also known as Kay Kay, began dancing at age five. She primarily learned to dance on her own. As she grew older, she began performing on professional dance teams for the Entertainment Basketball League and the WNBA.
Anze has been a professional dancer since the age of 15. He founded the "Maestro" crew, which won multiple champion titles. He also worked as a choreographer for European award shows. In the last few years, he has choreographed 150 TV performances, making him one of the most sought-after European choreographers.
Yanis, a French choreographer and dancer, are known for his fierce, sharp moves in heels. Along with his colleagues, he reached the finals of Britain's Got Talent in 2014. Since then, he has traveled the world, teaching in Argentina, Mexico, Russia, China, the United States of America, Canada, and Brazil, among other places.
Jake is well-known for his signature popping and contemporary hip-hop. At 12, he began training in all forms of dance. Jake has also performed in the film Step Up 4 and toured with pop sensation Taylor Swift on her 1989 tour.
Azul is the most engaged dancer on the Instagram reel. She performs Folklorico, or Mexican folk dance. When you combine this with Azul's Folklorico outfits, you get a TikTok feed that is visually appealing and honors Azul's Mexican heritage.
Only a few scrolls to her Instagram account will tell you why she is so famous among the Instagram dancers reels. Matt has collaborated with Taylor Swift and Jason Derulo and appeared on So You Think You Can Dance?
Melissa is one of the most popular Instagram dancers reels. Her videos frequently reference pop cultures, such as famous choreographies, movies, or songs.
Kamil is a Polish dancer known for literally sliding across plazas, traffic intersections, and other public places. He's clearly influenced by Michael Jackson's trademark dance move, the moonwalk, and frequently incorporates Jackson's music into his content.
When you think of Irish step dancing, you probably think of Riverdance. Despite being a Riverdance cast member, Morgan combines step dancing with pop music to give us a new spin on the style. You will surely learn some practical dance steps from her.
Kyle is a choreographer who has worked with celebrities such as Britney Spears, BlackPink, and Justin Bieber to perfect their moves. She is one of the best Instagram dancers reels. By scrolling through her profile, you will surely learn some practical steps.
Become the Next Famous Instagram Dancers on Instagram Reels!
You can be the next famous dancer on Instagram. Not only do dancers shoot their videos before uploading, but they also require proper editing before uploading their videos. Video editing is a must-have because it will help you in the long run. Suppose you are also worried about the editing process. In that case, you don't have to worry now because ShotCut is here to help you out.
Download ShotCut Video Editor to Create Cool Instagram Dancers Reels Now!
ShotCut is a free and simple-to-use video editor with unique features to help you. It will transform your video into an aesthetic look. Its simple defined tools like adding text, transitions, stickers, filters, timers, add music options will help you create the best videos. ShotCut can help you to become the best dancer on the Instagram reel!
👉🏻 Follow ShotCut Video Editor: Facebook | Instagram | Twitter | Pinterest | YouTube | Website | TikTok