15 Best TikTok Life Hacks to Watch
15 best TikTok life hacks that make your life easier! Edit and create your own life hacks videos with ShotCut free video editor on Android.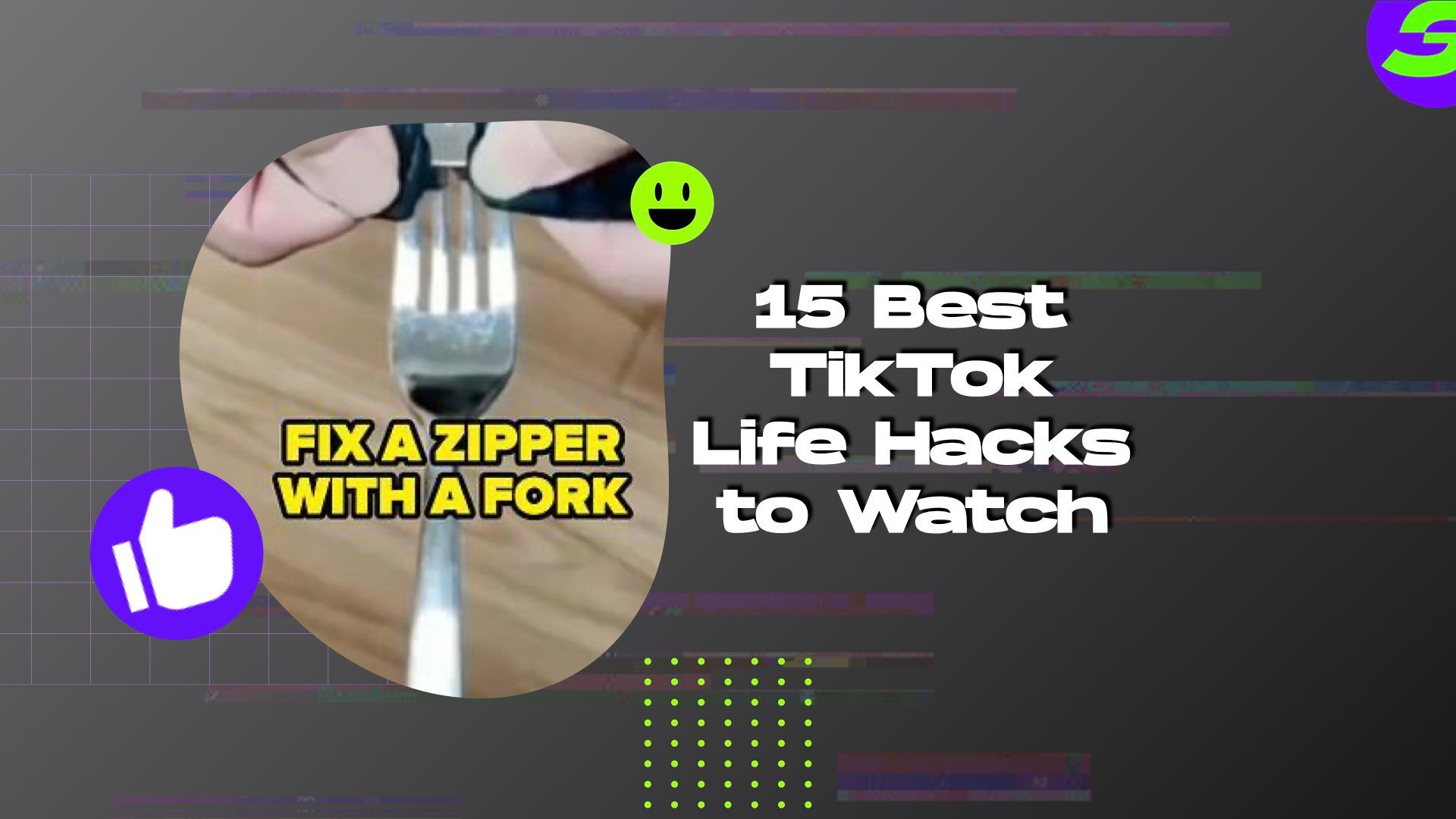 The popularity of TikTok life hacks is on the rise, as many want alternatives to drowning their minor problems. A life hack, in essence, can be viewed as a method designed to improve one's quality of life by maximizing productivity. This is done by managing time and daily tasks in an efficient manner.
Every day, many innovative hacks are being introduced to the web, and there is simply no valid reason not to compromise and save yourself the hassle. With these products and newly reformed ways of solving problems, you can save time and money.
Top 15 TikTok Life Hacks Channels
There are still many hacks that can make your life that little bit easier. It is possible to find these life hacks online on several platforms, including TikTok. Some of the best life hacks on TikTok can be found on the following profiles.
On this TikTok page, you will find a variety of crafts that can be accomplished in five minutes or less. This TikTok page illustrates how to create a masterpiece using simple household items. You can use these TikTok life hacks to navigate out of particular difficulties.
Would you like to find out how to fix the problem with your clothes or shoes? This is where lifehacks.us comes in. This page gives you some quick tips to make your life easier throughout the day. Some of them we wouldn't even think of.
You will find videos demonstrating how small changes or additions can make a considerable difference indoors and outdoors, using both large and small tools. The TikTok life hacks presented here are pretty fascinating and unbelievable.
If you are with your kids and looking for something interesting to do, you will find precisely what you are looking for on this page. The ease of art and craft they bring to the table makes it much more enjoyable.
Making something unique with items around your house is easy, and there are many ways to achieve this. This page is a great place to learn how. Additionally, they have many unique ways to tie your shoelaces. It's a pretty neat trick, isn't it?
Here is your opportunity for those who wish to be super moms while balancing their work life and their children. As a mother of four, Shannon shares several life hacks that assist her in keeping her children on track. Shannon has put together some of the best TikTok life hacks on her page, and you can find them there. Several of these TikTok life hacks will make the lives of many moms much easier once they get a hold of them.
Brilliant Life hacks, as the name suggests! Additionally, they can help you find solutions to sticky situations. In a nutshell, they help to make your life as easy as possible while living efficiently.
Sidney enlightens and educates his followers about matters he wasn't familiar with when he was younger. As he explores various ways of doing things or how we should do something, you may be surprised to find that some of them are quite surprising. In his channel, he discusses some of the top life hacks on TikTok on how to better perform specific tasks.
On this page, you will find a whole range of daily life hacks, as well as impressive ideas for arts and crafts that you can use items from your own home to create. The TikTok lifehacks found on this site have proven useful in various situations.
Are you looking for relaxing hacks that will give enlightening ideas and are also fun to watch? Definitely worth checking out is the Idea Times page on TikTok. Several hacks are available for you to try out, and you can follow along.

If you need help with things around the house, that is what this page offers. These simple household hack steps can help you to manage your life more effectively.
She provides her viewers with various cleaning tricks and tips to enhance your home's appearance. During her TikTok episodes, she shares some of the best life hacks for cleaning your home.
The next time you have trouble cleaning up the floors, check out this other queen's page to help keep your floors clean and shiny with a bunch of kids around.
Whether you plan for a budget-friendly meal or some meal you want to create regularly, this is for you. Some individuals prefer to prepare items that are easy to prepare and do not require a great deal of effort to prepare. Perhaps you would also like that! Here is a TikTok page that will help you achieve that.
Tasty provides its audience with delicious and mouth-watering dishes. It is possible to prepare delicious foods in just a few minutes, regardless of the occasion. This TikTok page lists some of the platform's top TikTok life hacks related to food.
Edit TikTok Life Hacks Videos With ShotCut Video Editor!
Now that you've seen all these amazing videos that these content designers make, you probably want to start making your own. Well, there is a free app. It is easy to use and will help create your very own beautiful TikTok video. This app is none other than the ShotCut free video editor app.
ShotCut Free Android Video Editor – Download Now!
ShotCut is a free video editing app available on Android for users to edit their video clips. The program can edit videos and audio files quickly and conveniently. This is the app to use if you want to make free video edits. The free ShotCut video editor allows you to edit videos, among other features. Moreover, this free video editing app will allow you to edit audio in post-production activities.
ShotCut offers everything one could need to develop and edit the right video. It allows you to create videos that will not disappoint anyone who views them. The video can be shared on any social media platform after completion. Pretty simple, right? Let's get started today with the ShotCut app from the Google Play store.
👉🏻 Follow ShotCut Video Editor: Facebook | Instagram | Twitter | Pinterest | YouTube | Website | TikTok