15 Delicious Christmas Cookies on Instagram Reels
Here's some Christmas cookies recipes to satisfy your sweet tooth. Share your Christmas cookies on Instagram Reels with ShotCut Video Editor too!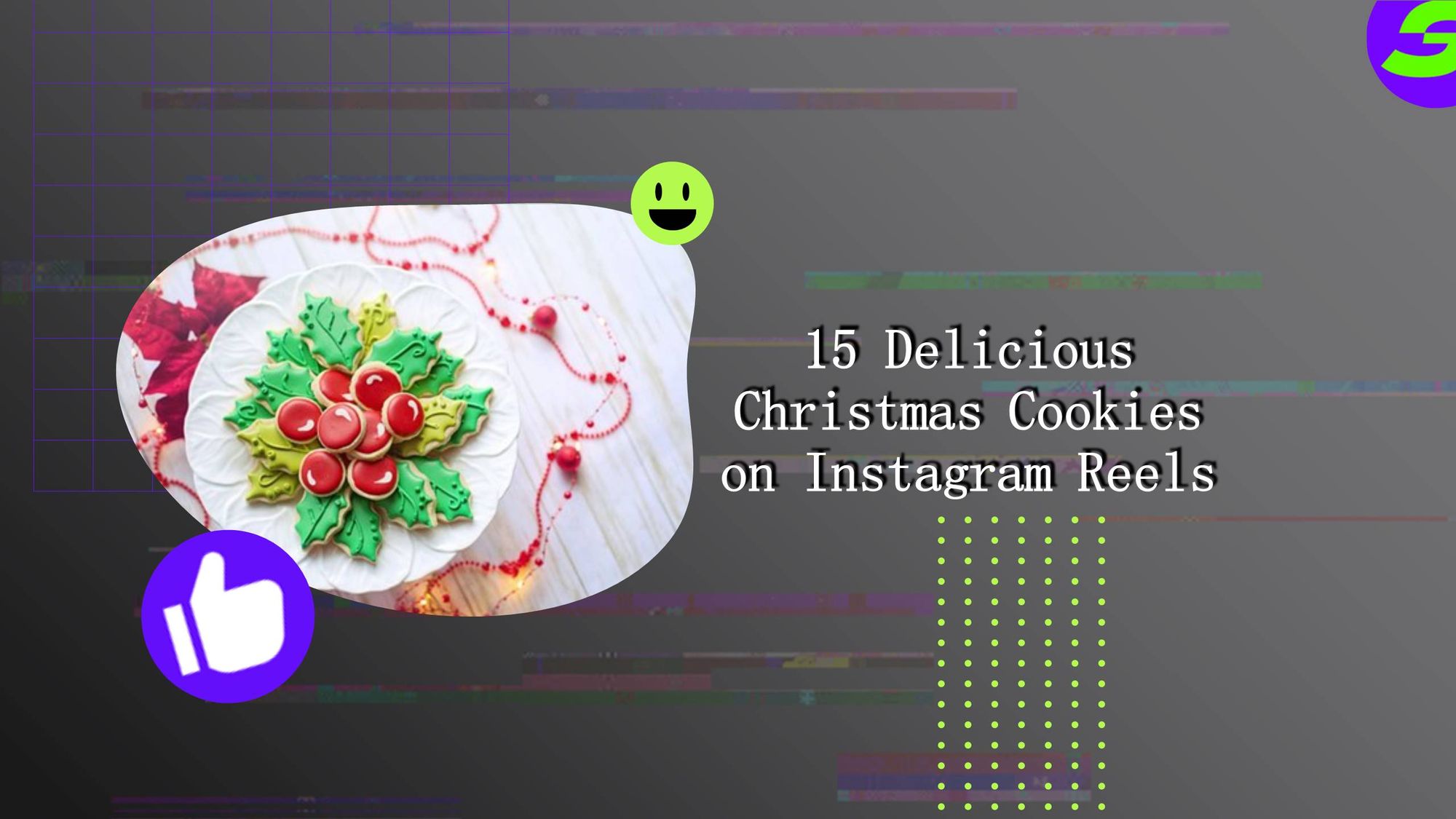 What's better to get in the Christmas spirit than baking and sharing delicious Christmas cookies on Instagram?
Let's find some mouth-watering Christmas cookies on Instagram Reels. We've rounded up 15 delicious Christmas cookies on Instagram to satisfy your sweet tooth!
By the end, you will have your first Instagram reel ready to be posted. Yeah, we have special tips for you ~ ALL FREE.
Time to jump in!
Connecting Popular Christmas Cookies on Instagram Reels!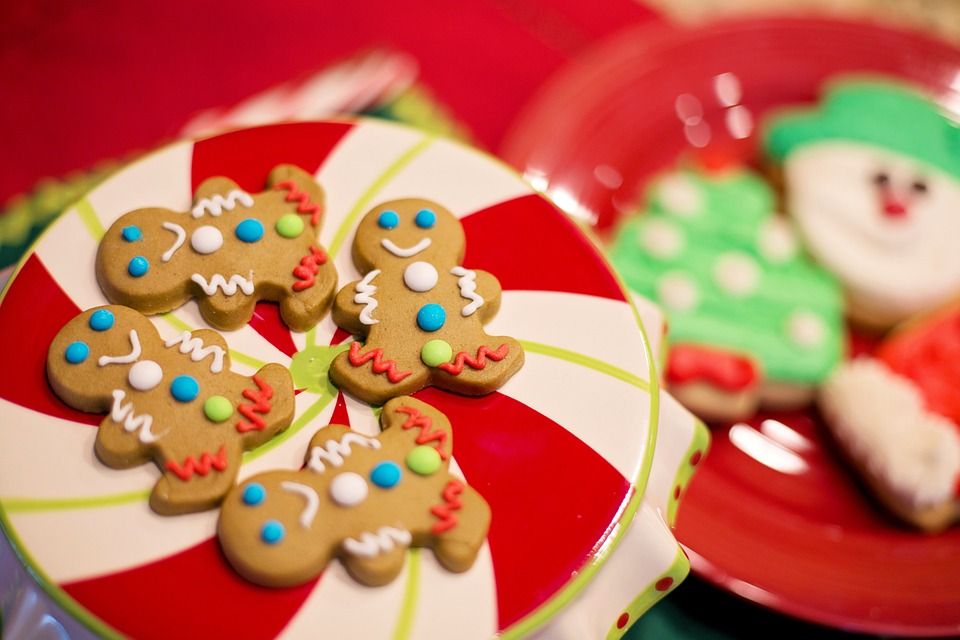 Well, the connection is quite simple and easy.
If you are a foodie and like to bake, Instagram Reels can help you learn some amazing Christmas cookie recipes that are unique and creative.
Watch the Reels, try them and share your Christmas cookies on Instagram. After all, why not give your followers something special to share and enjoy this Christmas?
With so many cookery experts and festive culinary ideas, Instagram Reels is the perfect place to get inspired.
Not only can you learn the instructions for delicious Christmas cookie recipes, but you will also find tutorials to help you master the perfect decorations. You can get tips for making a memorable cookie experience too.
You can even make baking fun by challenging your family to create their unique version of cookies.
It's time to take out your baking gear and get creative with these popular Christmas cookies on Instagram Reels!
15 Most Popular Christmas Cookies Recipes On Instagram Reels
Browned Butter Toffee Chocolate Chip Cookies are delightfully rich and chewy with a hint of toffee flavor. Simple to cook and perfect for Christmas! Big, Thick, Chewy Chocolate Chip. They will be a hit!
Chocolate Crinkle Cookies are the perfect recipe for the Christmas season. They are soft, chewy, and incredibly delicious. With an intense chocolate flavor, they make a great edible gift as well!
Every cookie plate needs a classic peanut butter cup cookie! These bring together crunchy peanut butter, sweet sugar, and semi-sweet chocolate chips. Served with a tall glass of iced cold milk, you've got an ultimate classic Christmas cookie.
Christmas sugar cookies are a must-have on every cookie plate! These deliciously sweet cookies shaped like Christmas trees attract kids of all ages.
Gingerbread cookies bring out that wonderful smell of the holidays. These fragrant treats can be decorated with icing and topped off with colorful sprinkles, creating a delicious combination that will tantalize your taste buds.
These are the perfect Christmas treat! The soft and chewy centers are wonderfully paired with the crunchy exterior coated in powdered sugar. The luxurious and rich flavor of red velvet pairs wonderfully with chocolate chips, making these cookies a great addition to any Christmas cookie plate.
These classic shortbread cookies are incredibly versatile and easy to make.
With three ingredients, they come together in a snap and are the perfect accompaniment to your cup of iced cold milk. Shortbread cookies are perfect for dipping into iced coffee or hot chocolate.
A Christmas cookie plate isn't complete without these white chocolate and macadamia nut cookies. These delicious treats are flavorful, with buttery macadamia nuts, white chocolate chips, and a hint of cinnamon. Must-have for your Christmas cookie plate!
Oatmeal Raisin cookies are a classic Christmas cookie that everyone will love. Soft and chewy with crunchy raisins, these cookies balance texture and flavor perfectly. Plus, they're loaded with fiber and heart-healthy oats!
Pecan Pie Cookies are a delightfully rich and decadent treat. With a crunchy nutty topping sandwiched between two perfectly softened buttery cookies, they have a flavor that's sure to please the most discerning palates.
Coconut Snowball cookies are great for celebrating the holidays. With a light and fluffy texture and a hint of coconut, these cookies are a delight to eat.
Hot Chocolate Cookies are the loveliest way to enjoy cold winter nights. These rich and chocolaty cookies are filled with mini marshmallows, creating a delicious combination of flavors and textures.
Candy cane cookies are a holiday classic with a unique flavor that can spread cheer. It's hard to go wrong with the combination of sweet and peppermint. Many people like to decorate their own, adding other ingredients like white chocolate chips for an even more festive look and taste.
Italian Jam Cookies are a classic Christmas cookie that is perfect for any celebration. Flaky and buttery, these cookies are filled with sweet jam and topped with colorful sprinkles.
Almond Spritz Cookies are classic and beloved holiday treats. Made with butter, sugar, and flour, these little cookies can have a variety of festive shapes and designs to make them stand out.
Are you ready to bake and share your Christmas cookies on Instagram now?
ShotCut Video Editor shares your Christmas cookies on Instagram Reels
What better way to celebrate this Christmas than by creating your own unique cookie recipes video on Instagram Reels?
With the free video editor ShotCut, you can easily create a festive video of your favorite holiday treats. You can also add some fun music and backgrounds to your recipe videos.
Whether you're a beginner baker or experienced, it's an exciting opportunity to show off your creativity and unique recipes to the world!
So make sure to prescribe your perfect Christmas cookies on Instagram Reels this season! Download ShotCut Now.
👉🏻 Follow ShotCut Video Editor: Facebook | Instagram | Twitter | Pinterest | YouTube | Website | TikTok