15 Easy Christmas Decorations On TikTok
Check out these 15 easy – and festive – ideas for easy Christmas decorations on TikTok. Share your own Christmas decoration ideas with ShotCut Video Editor.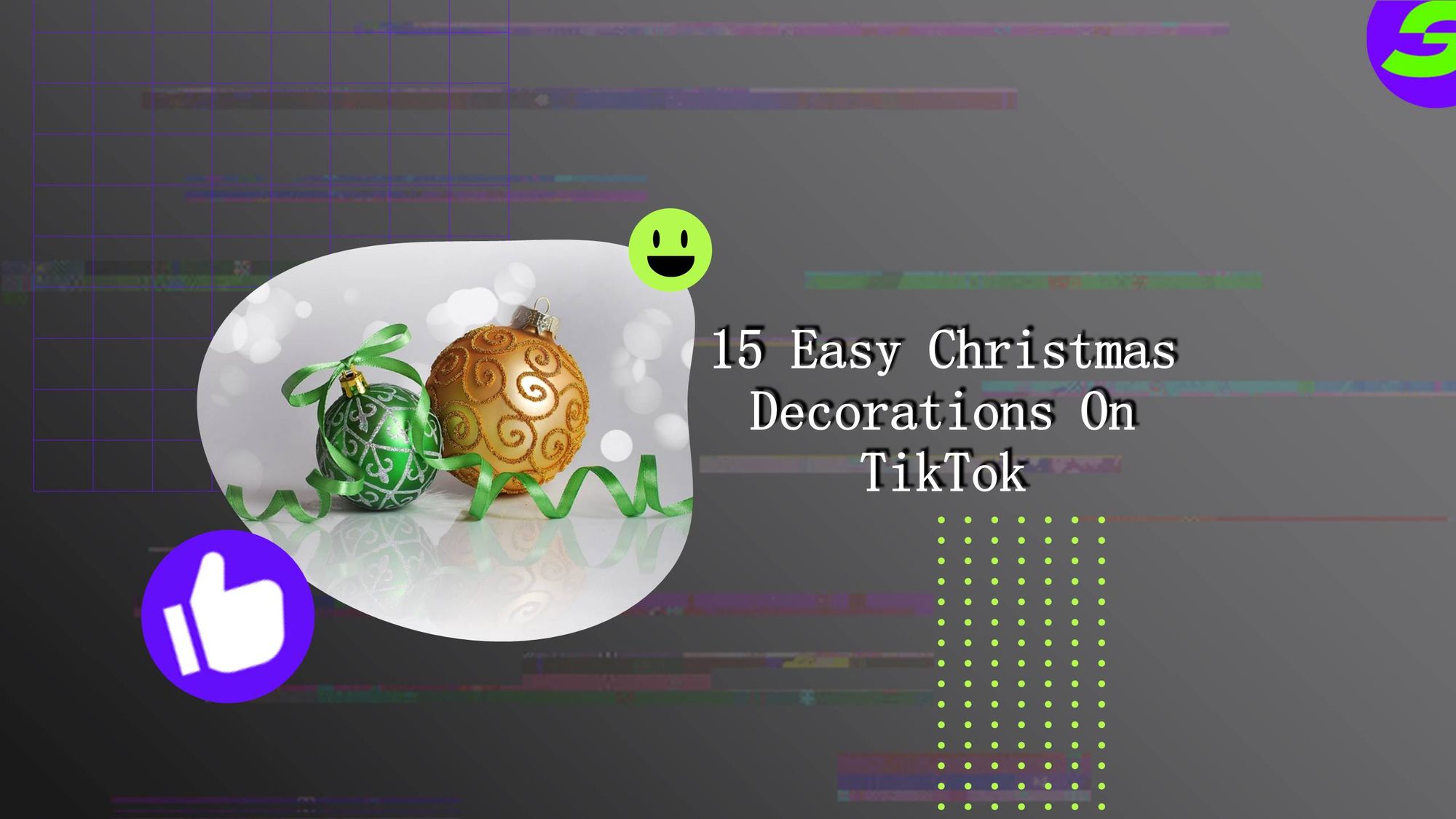 Need some help decorating your house for Christmas? Check out these 15 easy – and festive – ideas for easy Christmas decorations on TikTok!
We spent 364 days of the year waiting for Christmas. When it finally arrives, we want to make the most of it! But sometimes, decorating your house can be daunting, especially if you have kids. Never fear: TikTok is here!
A great way to get inspiration is by following the popular Christmas Decorations on TikTok. There are endless videos and tutorials on making your decorations, from simple paper ornaments to more complicated and creative displays. And the best part is that most of these ideas can be done with items you already have around the house.
So if you're feeling crafty this holiday season, check out TikTok for some inspiring ideas. You might end up with a unique and beautiful Christmas display that will wow your friends and family.
15 Most Popular Christmas Decorations on TikTok 2022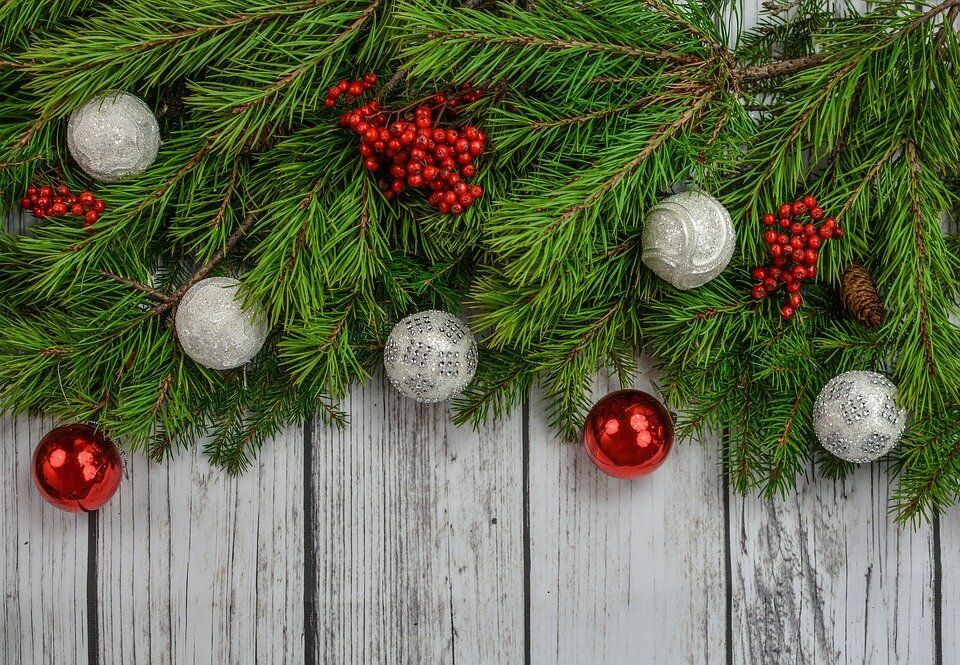 Here are the 15 most popular Christmas decorations on TikTok in 2022:
Turn your door into a festive Christmas display with these simple decorations. It's easy to make an impressive door decoration with just a few simple supplies. You can use tinsel, ribbon, or garland to create a festive wreath.
These easy-tile Christmas ornaments are a great way to add a special touch to your tree. The best part of the story is that they're so easy to make that even the most inexperienced crafter can do it. It would help if you had a bit of tile, some glue, and some paint, and you're ready to go.
Do you ever feel like your tree needs a bit of extra sparkle? A lighted cone tree is a perfect way to add some twinkle to your Christmas display. All you need is a few cones, string lights, and a festive ribbon. Check out the TikTok video to find out how.
These easy Christmas decor ideas transform your living room into a festive wonderland. Hang some garland, wreaths, and tinsel for a festive look, or create a cozy winter scene with lights and candles. The possibilities are endless!
Your mantel is the perfect place to add some festive decorations. Take two swags of garland and hang them on either side of your mantel. Then, add some Christmas decorations like nutcrackers or a positive sign to complete the look.
Making your own Christmas tree ornaments is a fun project for the whole family. Choose colors, shapes, and sizes to create your unique creations. Just grab a few supplies from the craft store and let your creativity run wild!
Nothing says Christmas like paper snowflakes! Create unique and beautiful snowflakes out of coffee filters with this easy tutorial from TikTok. Plus, they make incredible decorations or gifts.
One of the most creative Christmas decorations on TikTok. These melted crayon ornaments are fun. All you need is wax paper, crayons, and a heat gun. Then melt the crayons to make these beautiful ornaments for your tree.
Create this easy tassel tree with colorful yarn and a few other supplies. With this easy step-by-step tutorial, you'll have a festive tree in no time!
Making gingerbread houses is fun and festive to get into the Christmas spirit. They make incredible decorations or gifts, but a homemade gingerbread house can take time to assemble. Check out this TikTok video for an easy tutorial on building a gingerbread house.
Very cheap and festive display for your Christmas decorations. All you need is some rocks, paint, and creativity. Transform your boring rocks into fun and festive ones.
Who says decorating for Christmas has to be expensive? Using a couple of items from Dollar store, you can create beautiful decorations for next to nothing. You can find everything you need at the dollar store, whether it's an ornament, garland, or a Christmas sign.
You can always have a few Christmas trees! Create these cute and colorful bottle brush trees with just some wire, paint, and other supplies. Plus, they make incredible decorations to put on mantles and tables.
One of the best Christmas decorations on TikTok. Transform your room into a winter wonderland with this easy Christmas decor idea. Hang garlands, add twinkle lights and place festive figures around the room for a perfect Christmas look.
Here comes the last one on our Christmas Decorations on TikTok list. This super cute Jenga Block Snowman is a fun and easy way to bring Christmas cheer into your home. All you need is some Jenga blocks and a few paint pens. With this tutorial from TikTok, you can make your snowman in no time!
Share your Christmas Decorations on TikTok with ShotCut Video Editor
Easy Christmas decorations on TikTok are becoming more popular every year. They are for a good reason! Why not share your Christmas decoration on TikTok too? All you need is a bit of creativity to create your video and a free video editor.
ShotCut is a free video editor that is very easy to use. ShotCut makes it easy to create high-quality videos easily. It has all functionalities you need to create incredible videos and is free. You can download it here. Now start creating your festive videos!
👉🏻 Follow ShotCut Video Editor: Facebook | Instagram | Twitter | Pinterest | YouTube | Website | TikTok