15 TikTok Kitchen Hacks You Should Watch
Best 15 TikTok kitchen hacks you should watch now! Edit and share cool TikTok kitchen hacks videos with ShotCut free video editor on Android.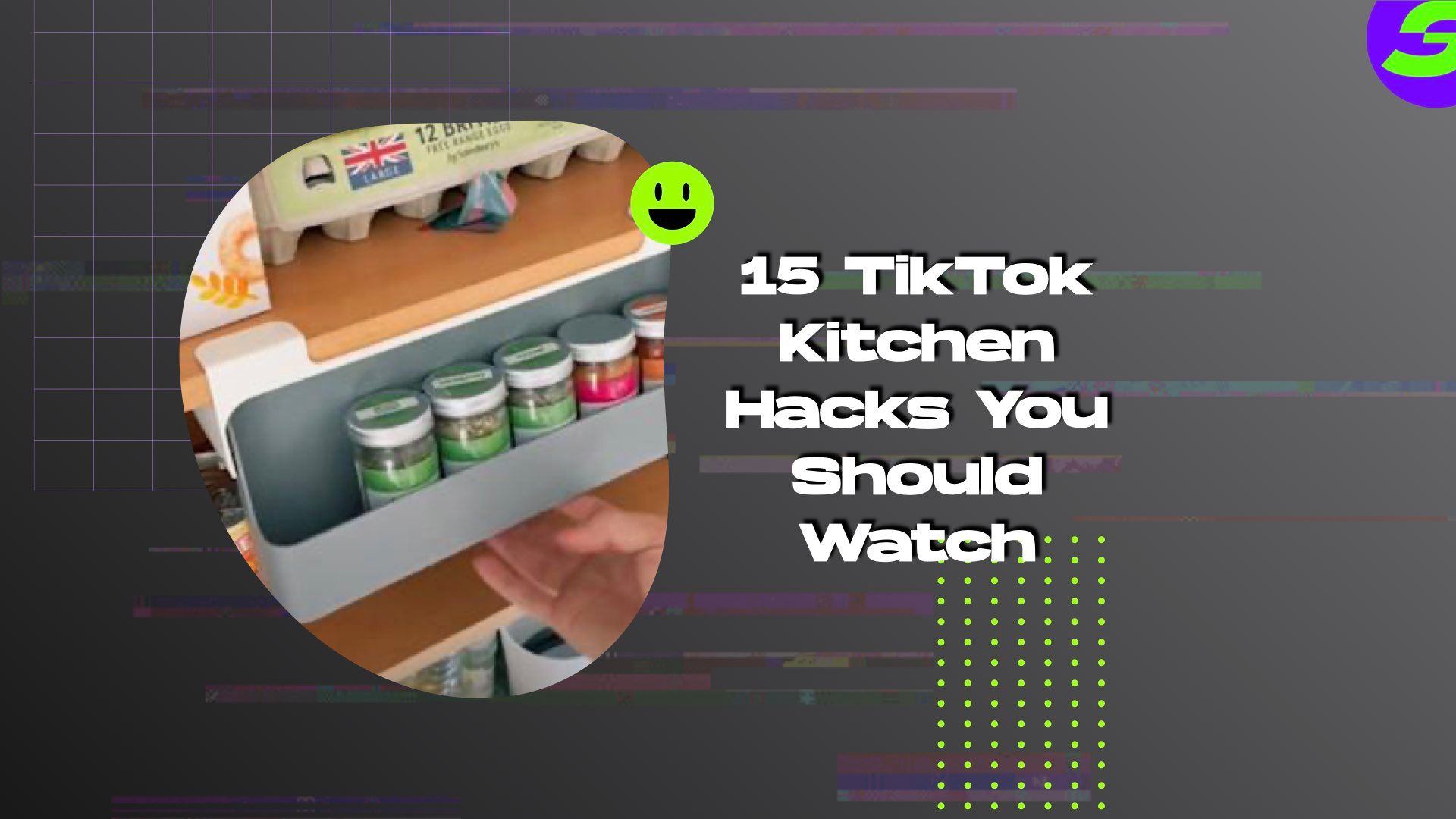 Looking for kitchen hacks? If you're anything like us, you're probably spending much more time in the kitchen lately. It doesn't matter if you're cooking up a storm or just trying to whip up a quick meal; we could use a few extra kitchen hacks. And what better place to find them than on TikTok?
When it comes to TikTok, there's no shortage of kitchen hacks. TikTok has inspired many people to do things they never thought possible, from food to DIY hacks. Whether you want to learn how to make a perfect omelet or cook an ideal meal, thousands of videos on the platform will help you get it all at once!
How To Get Viral With TikTok Videos?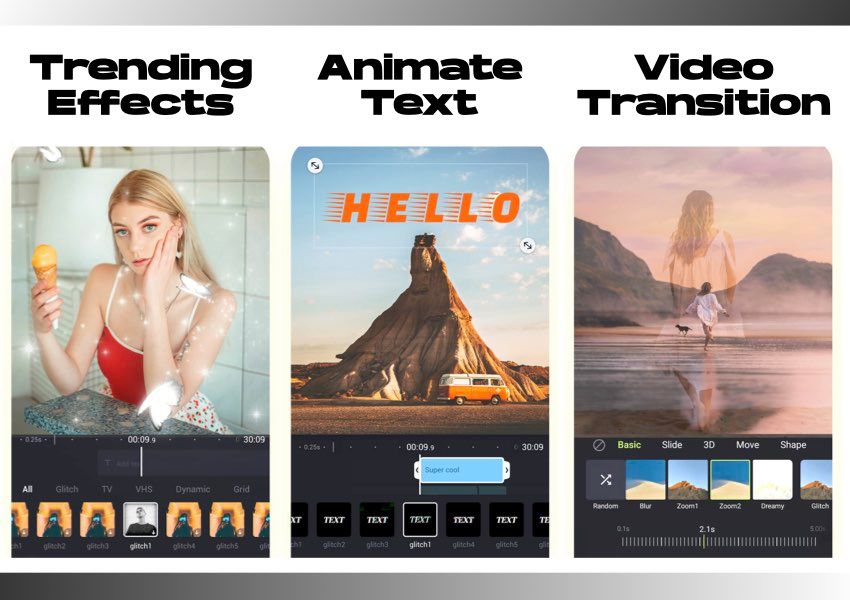 Step 1: Have a good idea! The first step is to have a good idea. It's essential to have an idea that people will want to share. You have to be creative, and your video should help people or inform them of things they don't know.
Step 2: Make it visual! Use visuals to make the video more accessible for people to share and entice them to watch till the end.
Step 3: Get others involved! Invite others to be a part of your video. It's helpful to have people in your video. They can add a bit of humor or entertainment.
Step 4: Share! Share your video on social media and to your friends.
15 Awesome TikTok Kitchen Hacks You Should Watch Now
We've rounded up 15 awesome TikTok kitchen hacks, so let's jump on them!
Banana nice cream is a great way to trick your kids into eating fruit as dessert, and it tastes great too! The base recipe only requires two ingredients, so you can add peanut butter, cacao powder, or fresh berries to jazz it up.
If you enjoy lettuce wraps, put this TikTok food hack on your to-do list. Shake them under running water after crashing a lettuce head against the counter, removing the core, and placing the remaining leaves in a filter. Shaking them out under running water allows you to separate the lettuce leaves. The lettuce wraps will not fall apart.
Are there crafts or snacks? Sounds like a win for us. It would help if you had apples, strawberries, peanut butter, and candy eyeballs to start. There is a way for your child to make apple monsters.
If you want to save time, try this TikTok food hack: Spread the tomatoes on your cutting board in a single layer. Place a flat surface, such as the lid of a food storage container or another cutting board, on top to slice tomatoes in a horizontal motion. You can cut the tomatoes in one fell swoop with the lid on.
You don't need anything else; it's just yogurt and fresh fruit. While we're at it, feel free to add chia seeds or hemp seeds, and we bet a mix of different fruits would taste great, too.
It's common that you'll have to separate the egg whites from the egg yolks in many recipes. This TikTok food hack can help you separate eggs quicker. To get the release pressure on the bottle, hold the mouth of the empty bottle close to the egg yolk. It sucks up the yolk in a satisfying way. Plastic bottles are also put to good use.
Thanks to this mom's hack, fighting over who gets stuck isn't a problem. The end side of the bread should be facing up. Put cheese, peanut butter, meat, and other things on the other slice of bread. Everyone will never know that it was an end piece.
Don't eat all the sugar in the summer. A snack hack that cuts down on sugar still tastes good. It's a 2-for-1 because the kids can help.
Oranges are a rich source of vitamins C, Folate, and fiber. Before you can even eat the fruit, you must peel its hard, stubborn skin, a process that can be frustrating and leave your hands sticky. The TikTok food hack is to score a circle around an orange, about an inch down from the top. Start by slicing the fruit in several vertical lines. You'll be able to peel away the skin in a matter of seconds.
The popsicle will melt faster than you can eat it, so don't you hate that? The snack hack will allow your child to enjoy their popsicle without cleaning their hands.
Owen Han's TikTok reminds us of the web's earlier days when we watched How to Basic. Violent sound bites accompany the brief videos of him slicing, cleaving, and crushing down on his sandwiches. It isn't very nice, and I'm here for it.
Those who enjoy salads for their crisp vegetables and flavor rather than a 90s crash diet have a no-carb approach. Both the renowned Salad Lab lady and I enjoy salads a lot. Hollywood's A-listers have a formula for each kind. One TikTok at a time, she is here to create them all. Enjoy.
Thanks to this hack, you can cut grapes in half the time it takes. Even if you have to complete two rounds, it's better than cutting grapes yourself.
We don't need an expensive citrus juicer for this simple trick. All we need is a pair of scissors and a citrus fruit. Take your lemons and roll them back and forth on your kitchen counter until they are soft and squishy, then squeeze half a lemon in a bowl!
Try this parent's fruit gummies trick the next time your kid refuses to take vitamins. Don't worry, and we won't let anyone know about it. It's going to be our little secret.
Edit and Share TikTok Kitchen Hacks Videos Using ShotCut Free Video Editor
Have you tried showing off any TikTok kitchen hacks yet? If not, why not create catchy TikTok kitchen hacks video and make it viral? You need a good video editing app like ShotCut Free Video Editor. It is a powerful and easy-to-use video editing app.
ShotCut has a full suite of professional video editing tools that will allow you to make a great TikTok video, even if you have no experience. You need to download the ShotCut free video editor and start editing your videos.
👉🏻 Follow ShotCut Video Editor: Facebook | Instagram | Twitter | Pinterest | YouTube | Website | TikTok