15 TikTok Sewing Tips to Learn
15 sewing tips on TikTok you can use to get started on your sewing journey. Edit TikTok sewing tips videos with ShotCut free video editor!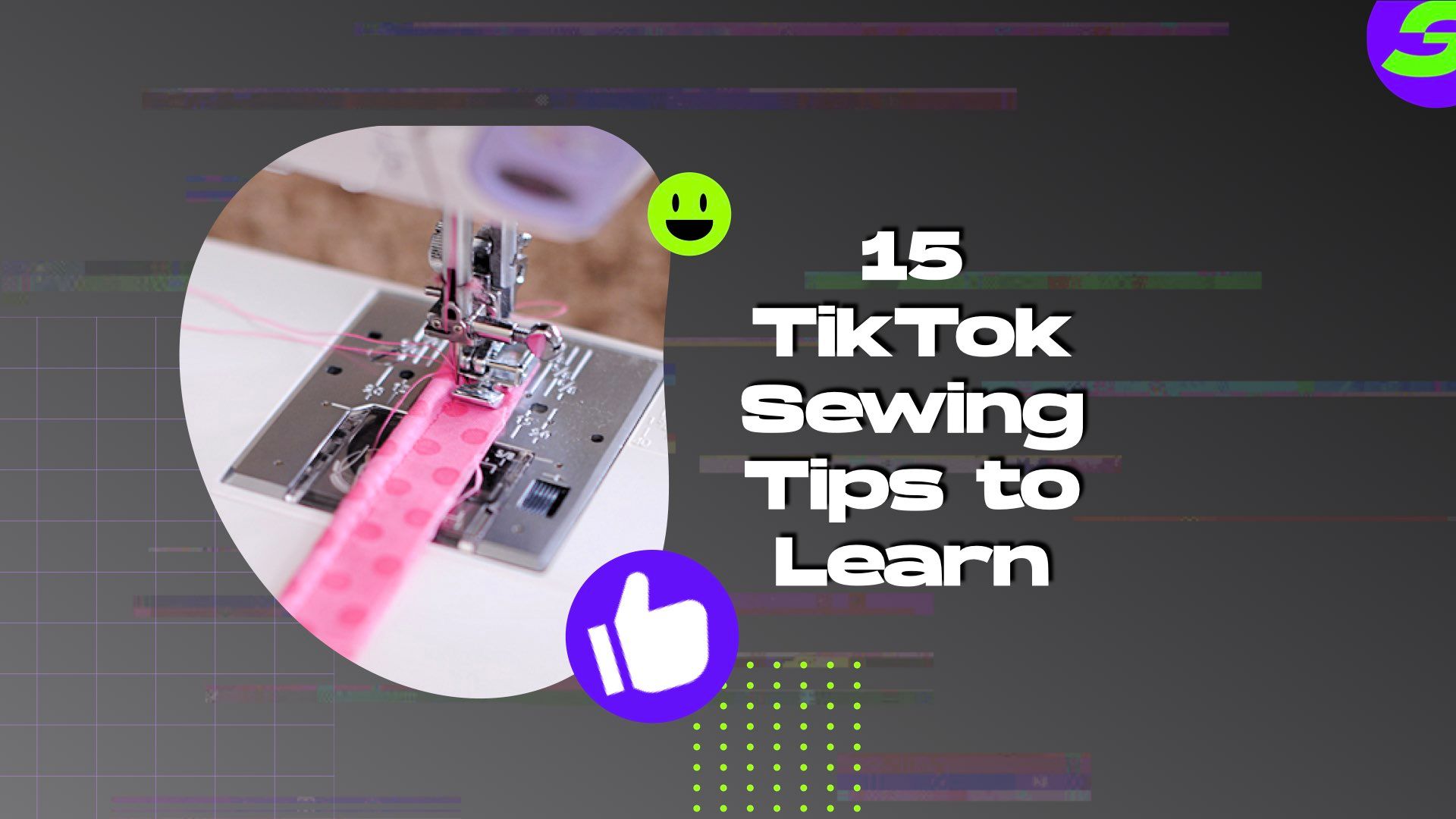 There are multiple TikTok sewing tips that you can use to get started as a beginner. Often times we may want to create a new skill, whether it's learning a language, reading a certain amount of books, or arts and crafts. Sewing is a craft that can be fun, and there are numerous possibilities for items you can create. One of the best platforms to find sewing tips or ideas on how to get started is the TikTok platform.
The TikTok platform has a lot of information that can benefit you, including wildly viral sewing tips on TikTok. These best sewing tips on TikTok have changed the sewing world, and everyone is trying to incorporate them when creating their designs. Have you ever wondered how videos like viral TikTok sewing tips are so prevalent?
Getting Viral Video Content on TikTok
Content creators have seen a dramatic increase in some essential tricks that have enabled their videos to rank at the top or garner a great deal of attention. It is generally true that people are attracted to TikTok pages where they learn something new and those that have high-quality videos that are exciting and captivating. That keeps your audience engaged and encourages them to click on your videos. With all of this in place, it helps you to find top TikTok sewing tips.
When creating videos, several essential elements must be considered. Create a catchy hook line at the beginning of your video! The hook line or the cover of the video is the first thing your audience sees; starting with a creative idea that will immediately pique their interest is essential.
Best TikTok Sewing Tips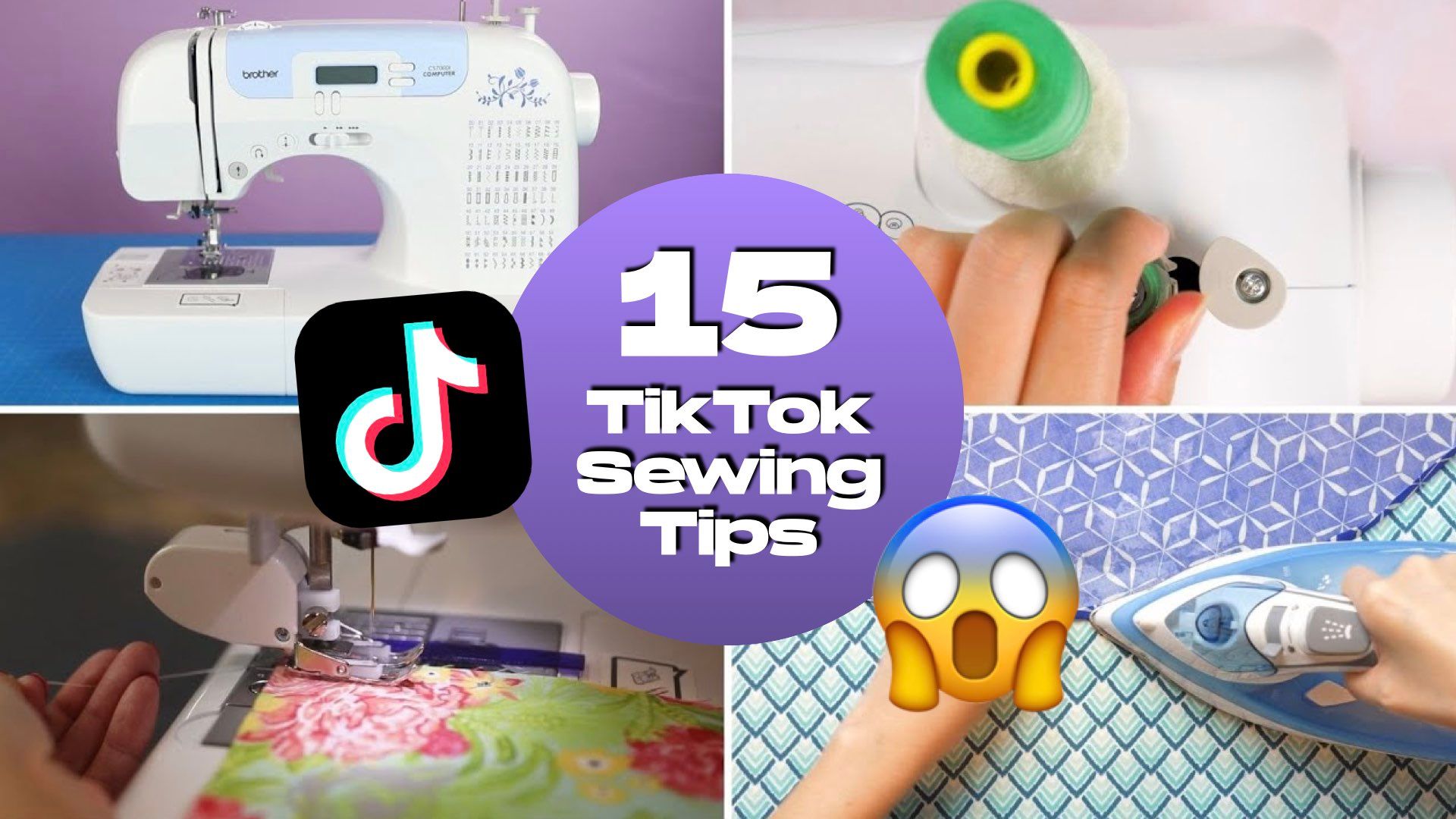 Here are some of the 15 top sewing tips on TikTok that you can use to get started on your sewing journey. These TikTok sewing tips and tricks can be used to make your work a whole lot easier.
1. How to add an elastic band with a tool
2. How to sew on a zipper
3. Using an index card as a rolled hem sewing guide
4. How to alter a corset
5. Types and sizes of needles
6. Sewing Tools to make your life easier
7. How to sew on a button
8. Sewing Corners
9. How to make a scrunchie as a simple project
10. Clipping Curves
11. How to make a seam
12. How to sew a simple dress?
13. Sewing tools to get started as a beginner
14. How to make a crop top?
How to alter your jeans
Edit Your Own Sewing Tips Videos With ShotCut Free TikTok Video Editor!
Now that you've gotten these fantastic tips and seen some of the best TikTok sewing tips, you are probably inspired to start creating your videos. You can get started by using video editing software, like the ShotCut app, to get started.
Best Tips on How to Go Viral on TikTok
Here are a few tips to get your videos to go viral:
Keep your videos concise and to the point- viewers don't spend much time on one video, and if it's too long, they will get bored and move on to something else.
Your goal should be to post videos consistently when your audience is most active. Doing this will ensure that your post is at the top of the list when your audience goes online.
Posting regularly will also help your audience keep up to date on what you're doing by keeping them updated with your activities.
Make use of trending songs or instrumentals. People are constantly drawn to the latest trends. One of the benefits of using this strategy is boosting the chances of your video going viral and making the algorithm work in your favor.
It is also a good idea to use keywords in the form of hashtags in the form of keywords, as this help to increase the volume of viewers who see your content. Most popular videos we see today that achieve viral status are tagged with hashtags at the bottom of the video.
Download ShotCut Video Editor For Free and Edit Viral TikTok Sewing Tips Videos
These viral sewing tips on TikTok videos are an excellent baseline to guide you, especially if you want to make your own TikTok sewing tips videos. The ShotCut app is a valuable tool for editing. It is a free video editing app that can download ShotCut from the Google Play store.
In the same way that the name suggests, ShotCut allows you to create beautiful videos within minutes of downloading the app. This free video editing app such as this will enable you to upload the content you wish to include in your video, whether images or video clips. From cropping and adding text to adding sound, the ShotCut app makes all that possible with some quick and easy steps to follow. With the ShotCut app, you get to edit videos for free.
These features will be helpful if you want to create TikTok sewing tips videos for your audience. You can share your completed video on any social media platform once you have completed it. Pretty simple and easy to do, isn't it? Well, now you can get started with your free video maker. It's time for you to create the most amazing videos of your creams and then share them with the world!
👉🏻 Follow ShotCut Video Editor: Facebook | Instagram | Twitter | Pinterest | YouTube | Website | TikTok