15 Top TikTokers to Follow (2022)
15 top TikTokers you have to follow on TikTok. Get inspired with latest TikTok trends and edit your viral TikTok video with ShotCut video editor!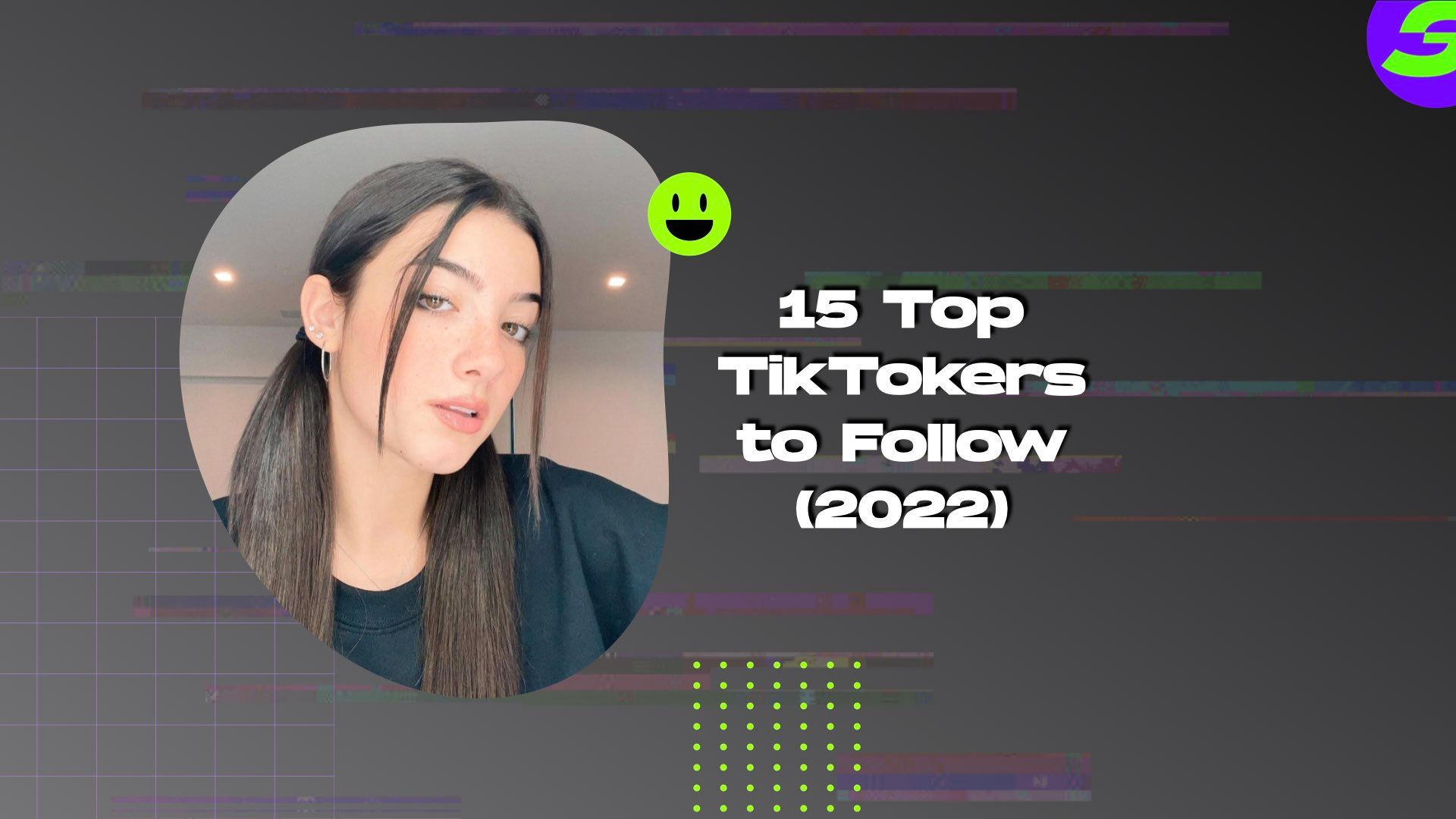 The most famous content creators on TikTok are called TikTokers. TikTokers have become famous by creating short video clips like lip-syncing to popular songs, showing off viral dances, and making funny skits. These short videos get shared thousands of times on different platforms. For those who've never heard of TikTok or don't use it, it's worth giving it a try. Who knows, you might find a TikToker that brighten up your day.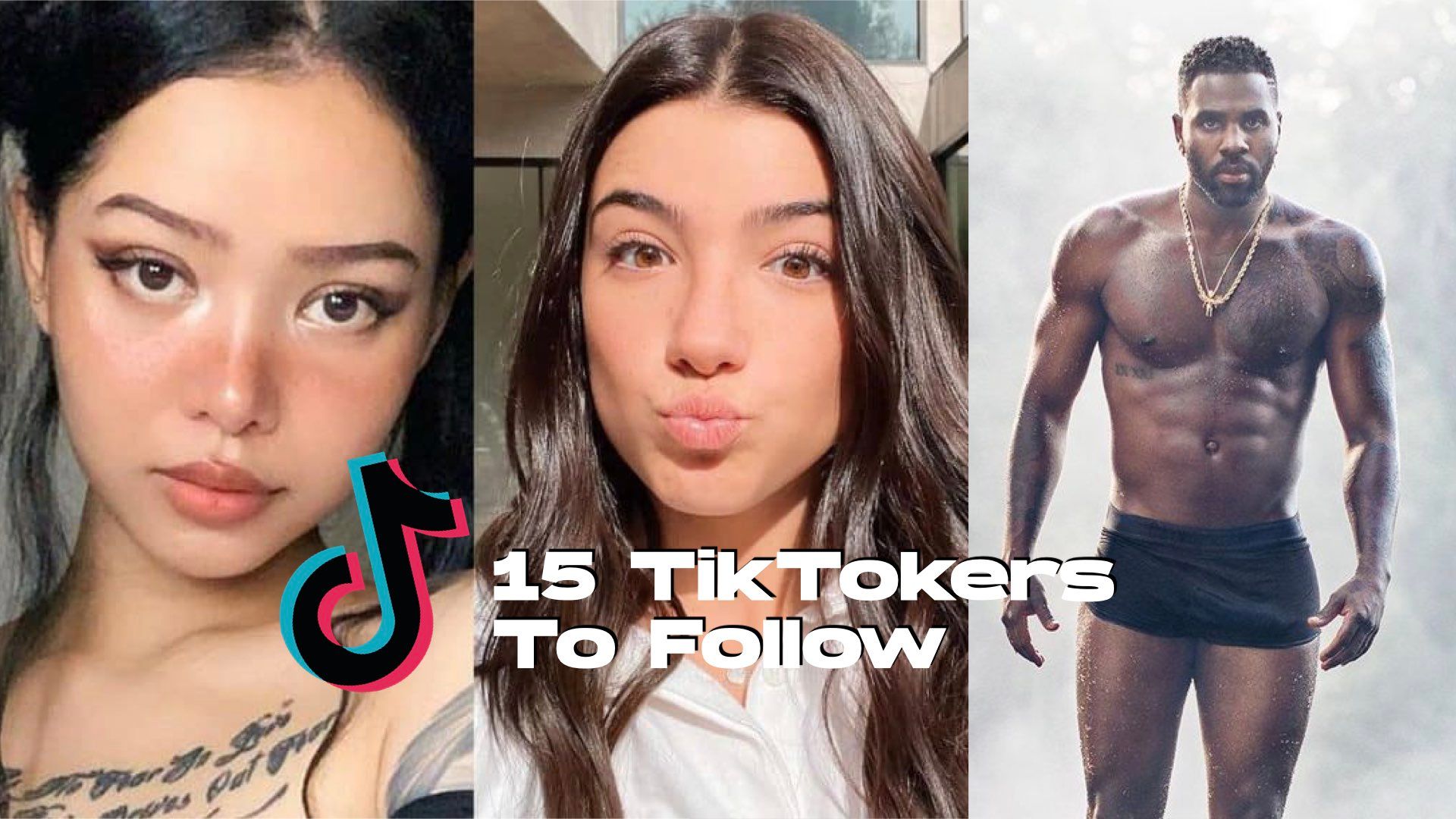 TikTok has quickly grown as it has more than 3 billion all-time downloads worldwide, as its popularity and influence continue to spread. This helped many people transition from regular people to celebrities (aka TikTokers). Many follow these famous TikTokers for various reasons, be it checking in on their lives, seeking inspiration, or staying on top of the latest trend. Let's take a look at some of these famous TikTokers in 2022!
15 Best TikTokers on TikTok in 2022
Charli D'Amelio
Charli D'Amelio is one of the most followed person on TikTok. Through choreographed dances to viral songs, the 16-year-old from Connecticut soared to the top of TikTok in just a few months after creating her channel in June 2019. Her breakthrough performance landed her a role in Hype House, a cameo in a Super Bowl commercial, and a deal with a top talent agency. https://www.TikTok.com/@charlidamelio?lang=en
Khaby Lame
The most followed person on TikTok, Khaby Lame grew to prominence due to his social media profiles, particularly TikTok and Instagram. With millions of followers watching his comic, deadpan sketches, he has become one of the most recognizable faces on social media.
Dixie D'Amelio
Dixie D'Amelio is the older sister of Charli D'Amelio, one of the most followed person on TikTok. She is recognized for her dance videos and choreography. In late 2019, D'Amelio and her younger sister signed a contract with a big talent agency. In 2020, she released two singles, "Be Happy" and "One Whole Day, featuring Wiz Khalifa.
Addison Rae
After joining TikTok in the summer of 2019, Addison Rae quickly climbed to stardom as one of the most followed person on TikTok. Hundreds of millions of people watch her videos on the app, where she dances and lip-syncs to popular TikTok songs.
Michael Le
Michael Le began posting videos to TikTok's predecessor Musical.ly in 2016 and has since grown in popularity on the platform. TikTok called him one of the top producers of 2020 for his dancing videos and choreography.
Zach King
Zach King began his TikTok career by making teaching films for Final Cut Pro, a video editing software. He developed illusion videos using the program, which he refers to as "digital sleight of hand." Videos in which he flies on a broomstick and cats use lightsabers were watched by many viewers.
Jason Derulo
Jason Derulo began experimenting with TikTok by making short, hilarious clips starring him, his fiancée, Jena, and their friends and canines in his Los Angeles home. Some videos are music-based, while others are not. His posts went viral quickly, with millions of views and likes, demonstrating a commitment to providing fresh content to the platform.
Kimberly Loaiza
With over 60 million followers, she became the most popular Spanish-speaking TikTok figure. She's published original songs, including "No Seas Celoso," "Enamorarme," and "Me Perdiste," as an aspiring vocalist.
Will Smith
Will Smith first joined TikTok to promote his 2019 film "Gemini Man ."Since then, he quickly rose to fame on the platform, becoming one of the most followed celebrities on TikTok. Most of his video clips show him attempting new challenges, spending time with his family, promoting his movies and tv show "Young Rock," and sharing his daily life with his fans.
Loren Gray
Loren Gray, who was only 13 at the time, was a star on Musical.ly, TikTok's forerunner. Gray has been a part of TikTok's lip-dubbing trends and viral dance challenges. Her social media presence has earned her nominations for the Teen Choice Awards and the People's Choice Awards.
Spencer X
Spencer X is the stage name of Spencer Knight, a beatboxer who entertains millions on TikTok with his skills. Because of sponsorship from energy drink manufacturer Moster Energy, the 27-year-old artist has been able to pursue a career as an artist.
The Rock
Dwayne 'The Rock' Johnson is known for posting short videos of himself working out. He always attempts new challenges, shares about the time he spent with his family, and promotes his movies and TV show. "Young Rock" and sharing his daily life with his fans.
Dominik
Dominik is 19 years old and goes by @domelipa. This TikTok creator hails from Monterrey, Mexico, and appears to have started posting on Musical.ly, TikTok's predecessor, in early 2018. She now posts a mix of dance, lifestyle, and lip-sync videos.
CZN Burak
CZN Burak, whose real name is Burak zdemir, is TikTok's most well-known chef. He's noted for preparing extravagant Turkish dinners and having a seemingly perpetual, immovable smile on his face. https://www.TikTok.com/@cznburak
BTS
Since 2019, BTS has been active on TikTok. They used the widely used social media site to communicate with their fans in new ways.
Create Your Own TikTok Videos Today With ShotCut Free Video Editor on Android!
Make TikTok videos that are eye-catching and fun to watch so that viewers will want to share them with their friends and be inspired by you and start doing it themselves. Allow us to introduce you to the ShotCut Video editor. The ShotCut Video Editor can help you create some of the most amazing videos you have ever seen for your TikTok platform.
For Android users, ShotCut is a free video editing app that makes creating a video much more accessible.  This free video editor allows you to be creative like professionals and edit audio and video files using various built-in tools and features. This app is the best choice for novices new to video editing because it has an active and engaged community.
With ShotCut, editors can use a drag-and-drop interface to cut, copy, and paste pieces, disconnect audio from video clips, arrange playlists by name or creation date, and manage files. Best of all, it has more than 100 video filters, trendy effects, and transitions to spice up your video. Try ShotCut today!
👉🏻 Follow ShotCut Video Editor: Facebook | Instagram | Twitter | Pinterest | YouTube | Website | TikTok