Tell Your Brand Story Using A Free Video Editor
Storytelling connects the brand and its audience. Tell your brand story with ShotCut free video editor now.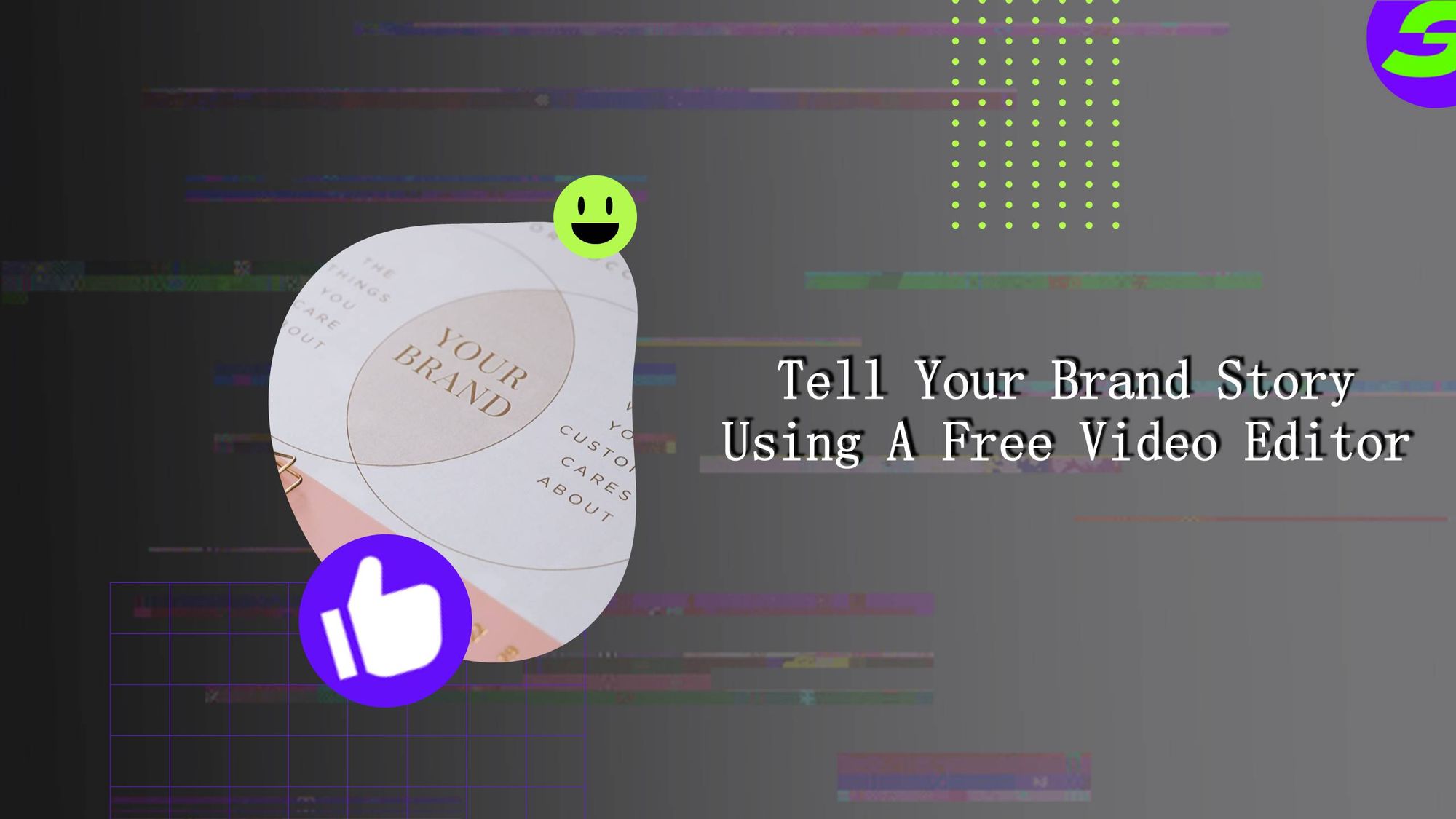 The popularity of video content has increased in the era of social media and video content, and incorporating video into a brand story strategy has become more critical than ever before.
Storytelling is essential to branding and marketing because it connects the brand and its audience. It is a way to convey a brand's values, vision, and personality and establish an emotional connection with the audience.
The key to differentiating brands from their competitors is creating a powerful brand story that captures the attention of target audiences. Branding on social media helps businesses to be in sync with their audience, which aids in building brand loyalty and engagement. Social media branding can also help businesses generate leads, drive sales, and increase revenue. An effective social media marketing strategy can enable businesses to advertise to their most likely customers based on their demographics, interests, and behaviors.
How to Tell Your Brand Story Using a Free Video Editor: A Comprehensive Guide with
ShotCut
Choosing the right video editor is crucial for effectively telling your brand story because it can significantly impact your video content's quality and overall impact. A good video editor can help you craft a compelling narrative, choose the right visuals and sound effects, and create a polished final product that resonates with your target audience. On the other hand, a poor video editor can result in a lackluster video that fails to capture your audience's attention.
One of the most popular video editors is the ShotCut app for Android users. ShotCut is free downloadable video editing software for beginners and professionals, especially when shopping on a budget. Among the features and tools, this software offers color correction, audio editing, and special effects, all of which enable you to create professional-quality videos.
Adding text, graphics, and special effects can be done quickly with ShotCut free video editing app to create a unique and compelling brand story video. Your video will also look polished and professional when you adjust the color and lighting. Incorporating music and sound effects, adjusting audio levels, and even creating multi-track audio are among ShotCut's extensive audio editing capabilities. A brand story video's audio atmosphere or soundtrack can be tailored to communicate the intended message more efficiently. Furthermore, ShotCut is an excellent application for creating an advertisement for your social media pages.
Here is a step-by-step process of creating a brand story using the ShotCut App
Step 1: Plan and script your video. Before editing your video, you need to plan and script your story. This will include identifying the main message, outlining the story's structure, and selecting the visuals and audio elements.
Step 2: Download the ShotCut app from the google play store to start the video editing process to bring your ideas to life.
Step 3: Open the application and click on the Create option in the center of the screen.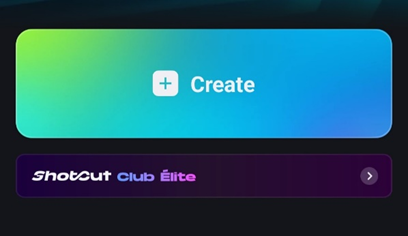 Step 4: You can click on the images you want to incorporate in your video or choose to import additional content from external sources.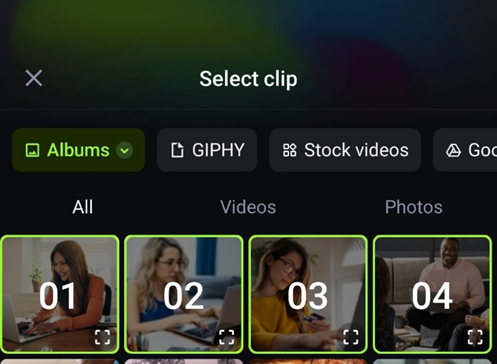 Step 5: You are given the option to arrange your clips or images in whichever order you choose to match your script so that you can effectively portray your story. Transitions between clips and adjusting the speed of your footage are some of the options that you have available if you want to spice things up a bit. Additionally, you can add text and graphics to convey critical information or emphasize specific story points to enhance your brand story video. To do this, click the "Text" or "Filters" tab and select the text or graphic effect you want.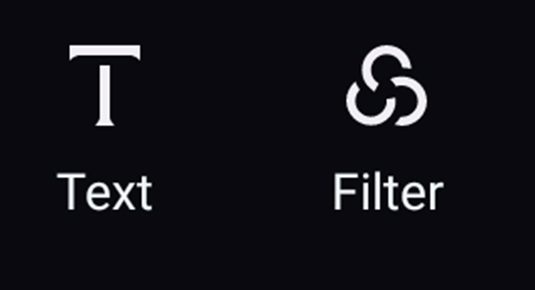 Step 5: You'll want to enhance your audio to ensure your brand story video sounds as good as it looks. You can do this by adjusting the volume levels, adding music and sound effects, and creating a multi-track audio mix.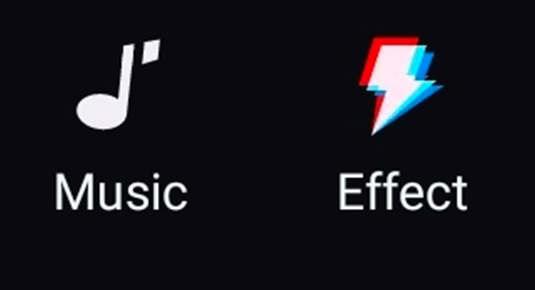 Step 6: Another feature you can use is the "adjust' option from the menu,and when you do that, you will see the "Color" option. You can enhance the look of your brand story video by applying color grading. This involves adjusting the color and contrast levels to create a particular mood or tone.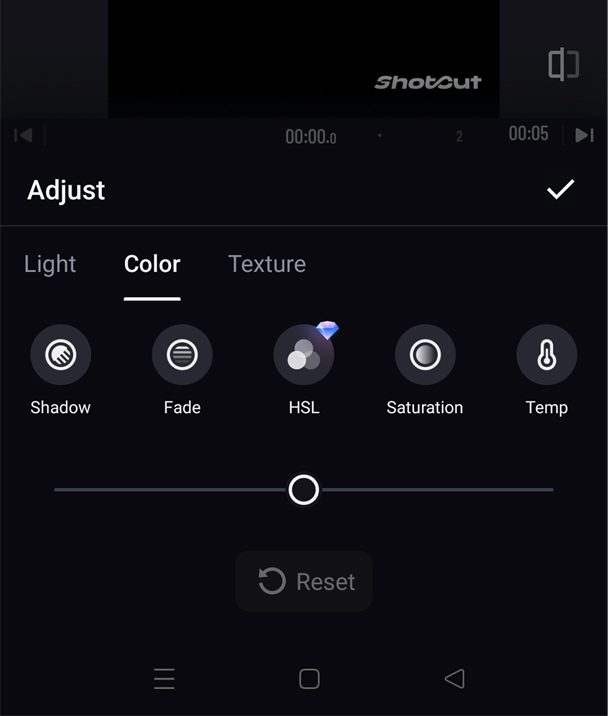 Step 7: Once you're happy with your brand story video, it's time to export it. Select the save button option on the upper right-hand corner of the screen and after which you can choose the format and quality settings you want to use. With some planning and creative editing, you can create a professional-looking video that tells your brand's story powerfully and engagingly.

Tell your Story with ShotCut Free Video Editor Now
A brand story video highlighting your brand's most compelling aspects will be more effective. Using storytelling techniques to engage your audience will help you emphasize your brand's unique selling point, highlight your brand's values and mission, and highlight your brand's unique selling point. A visual and audio component can also create an emotional connection with the audience. For example, you can enhance the mood of your video by using music or sound effects. Last, you must ensure that your video is concise and to the point while telling a compelling and engaging story.
Creating your brand story video has always been more challenging than with ShotCut. Download it today to get started. The intuitive interface and powerful features of ShotCut make it the ideal tool for showcasing your brand's unique story and values in high-quality videos. To help promote ShotCut among those seeking an accessible and practical video editing solution, please share your product demonstration videos on social media. Let's make magic!
👉🏻 Follow ShotCut Video Editor: Facebook | Instagram | Twitter | Pinterest | YouTube | Website | TikTok