Create New Year Wishes Video Using This Free Video Editor
Make this year special by creating a New year wishes video and share it to your family and friends from ShotCut Video Editor!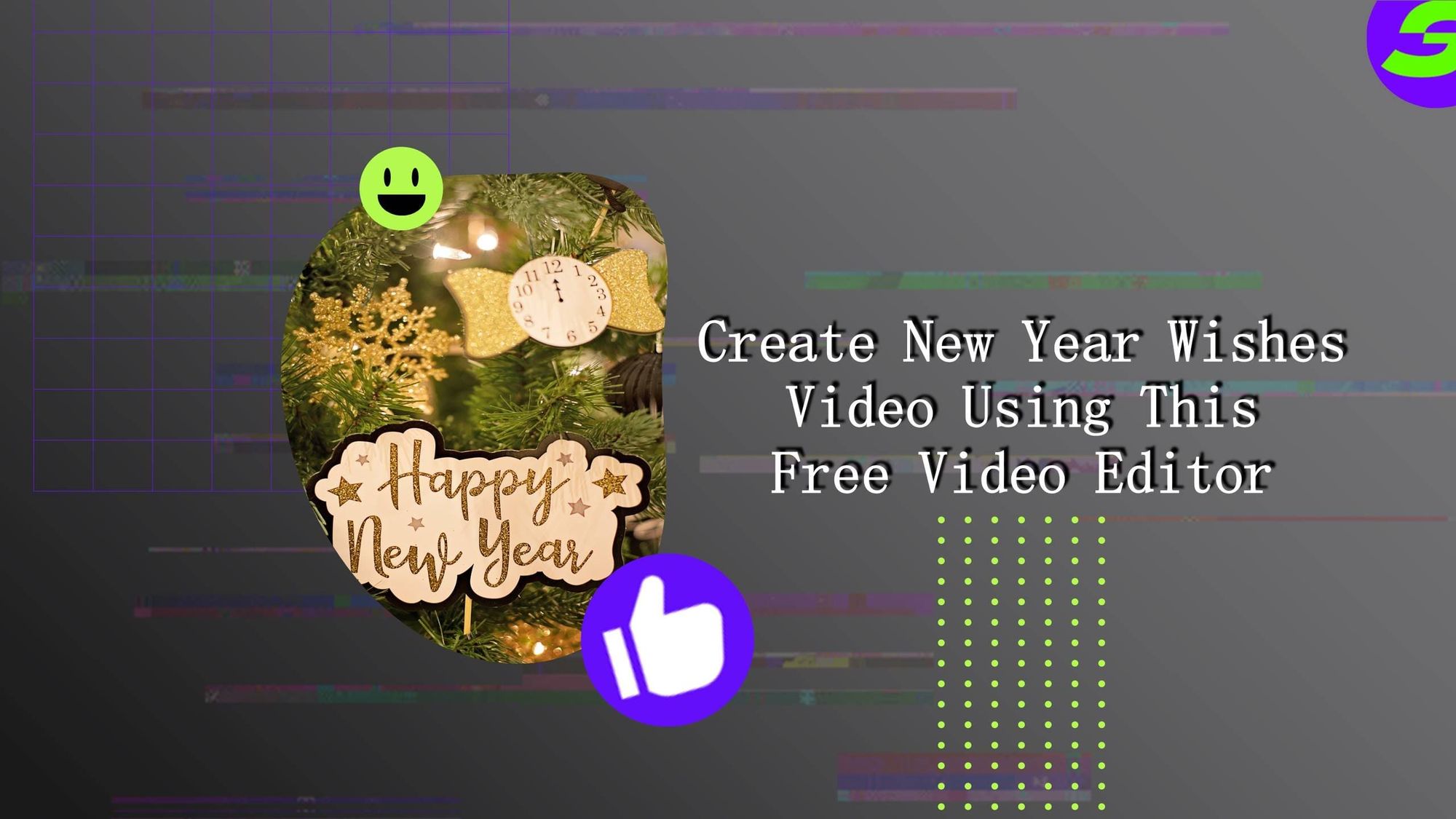 As we look ahead to 2023, may we all strive to make it our best yet! You can make this year special by creating a New year wishes video and sharing it with your social circle. People come together to celebrate this fresh start by exchanging best wishes with loved ones, goal setting for the months ahead, and looking back on what was accomplished.
New Year Wishes Video. What is it?
A New Year wishes video is a short video played during the holiday season expressing gratitude, hope, and excitement for the upcoming year.
It typically contains inspirational messages of unity and togetherness, encouraging viewers to make a resolution or embark on a new adventure.
But when someone sends you a video, it can make the exchange even more special.
So why not create your own New Year's wishes video?
With the New Year, it's time to get creative and create a fantastic video to share with your friends and family.
But the question is HOW?
How To Create A New Year Wishes Video?
Never fear – creating a new year wishes video is easier than you think, and you don't need to be an expert editor.
All you need to create a great video is the free app called ShotCut.
ShotCut is the perfect video editor for you!
Easily accessible from any android device, its quick and easy-to-use editing tools make it highly convenient.
Not to mention that all videos are watermark-free (no annoying advertisements!), and with HD 4k quality visuals, how could you not create something unique?
Why Is It Good To Use The ShotCut Video Editor?
The good thing about ShotCut compared to other video editors is that it's free and has an intuitive user interface that makes creating videos a breeze.
With ShotCut Video editor, you can create custom video wishes easily and make them look stunning!
ShotCut provides all the tools you need to create a special New Year wish, from vibrant collages with text overlays to zoom effects.
So, grab your phone and get creative - best wishes are only a few clicks away!
Step-By-Step Guide To Creating A New Year Wishes Video On Android.
Congrats! You are just 4 steps away from creating your beautiful new year wishes video:
Step 1: Upload Your Video
After downloading the ShotCut Video Editor from your Android device, launch the app and click on "Create."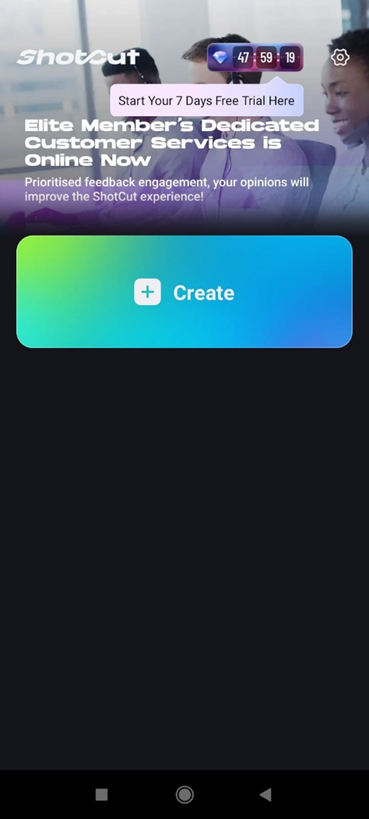 You can select the video you wish to edit and upload it onto the app.
Once it's done, you can start editing your video.
Step 2: Add Text, Animation, and Transitions
ShotCut offers a plethora of text and animations that you can use to take your video to the next level. You can add titles, captions, and subtitles to your video to make it stand out from the rest.
You may add transitions between clips to make your video look more seamless.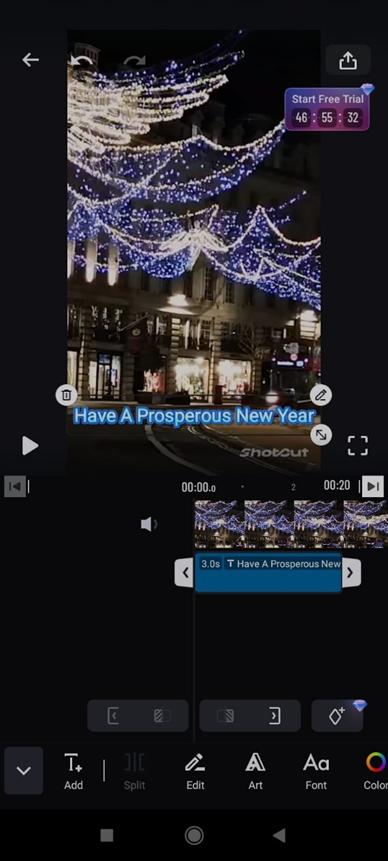 Boasting a massive collection of different fonts and styles that you can use to create a stunningly creative message. You can add personalized touches with features like text color and opacity adjustment, border addition, shadow effect, and custom background for words.
With all these tools and more, your wishes for 2023 can create an impact like never before!
Step 3: Make It More Customized.
You can customize your video in your way.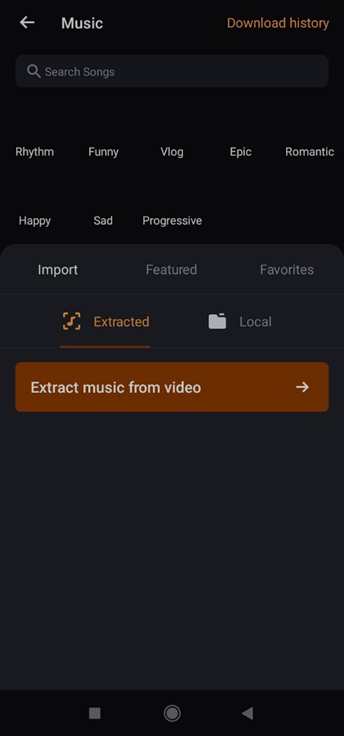 Add music, sound effects, stickers, and effects to create a unique masterpiece that will leave a lasting impression. An image or video with custom music is not only eye-catching. It makes beautiful messages of hope, peace, and joy while adding a touch of festive cheer with specially curated elements.
Step 4: Save And Export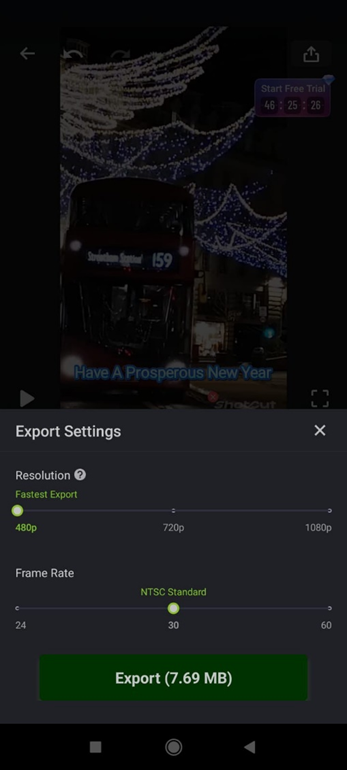 Once you have completed the editing process, it's time to save and export your video.
You can choose from different video formats like MP4, MOV, and WMV.
Set the resolution and frame rate and hit "Export" to finish your video masterpiece!
So now that you know how to create a beautiful new year wishes video with ShotCut, it's time to get creative and start wishing your loved ones a very happy 2023! With this easy guide, you'll be an expert in no time, and you'll be able to create unique videos for every occasion. So go ahead – give it a try!
Share your New Year Wishes Video from ShotCut Video Editor
ShotCut video editor also makes it easy to share your video with the world. You can directly export your video to your favorite apps like TikTok and Instagram Reels. With just one click, you can show your friends what you've created and make them smile!
So, what are you waiting for? Download ShotCut Video Editor today and create unique, personalized videos to wish your friends and family a Happy New Year!
Happy Creating New Year Wishes Videos! :)
👉🏻 Follow ShotCut Video Editor: Facebook | Instagram | Twitter | Pinterest | YouTube | Website | TikTok