Create Video Scrapbook with Free Video Editor
Video scrapbook is an excellent way to preserve your memories with loved ones. Use ShotCut Free video editor to edit your video scrapbook today!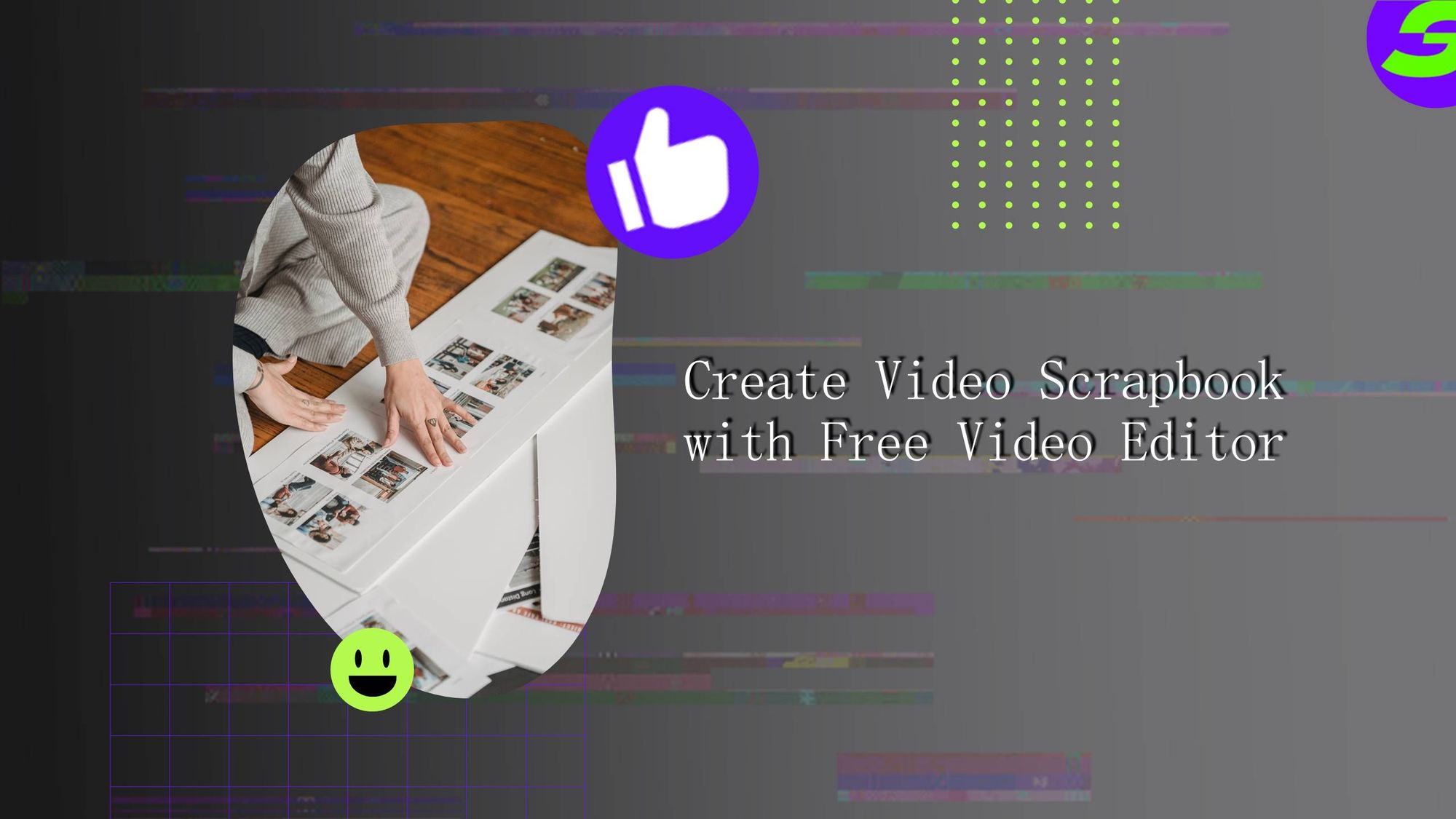 Creating a video scrapbook is a modern way of preserving memories. It involves compiling a collection of photos, videos, and other multimedia elements in a video format. A video scrapbook aims to create a nostalgic and meaningful experience for the viewer by showcasing a series of events or experiences in a visually captivating way. It's an excellent way to commemorate special occasions, such as weddings, graduations, family reunions, or any significant life event. A video scrapbook can be a cherished keepsake that you can share with family and friends for years, reminding you of the good times you shared.
Step 1: Gather and organize your photos and videos
Selecting the best photos and videos is essential to creating an engaging and memorable video scrapbook. When it comes to preserving memories, quality is always better than quantity. By carefully selecting the most significant and impactful moments, you can ensure that your video scrapbook captures the essence of your experiences and creates a lasting emotional impact. The best photos and videos evoke emotion, tell a story, and showcase meaningful relationships and milestones.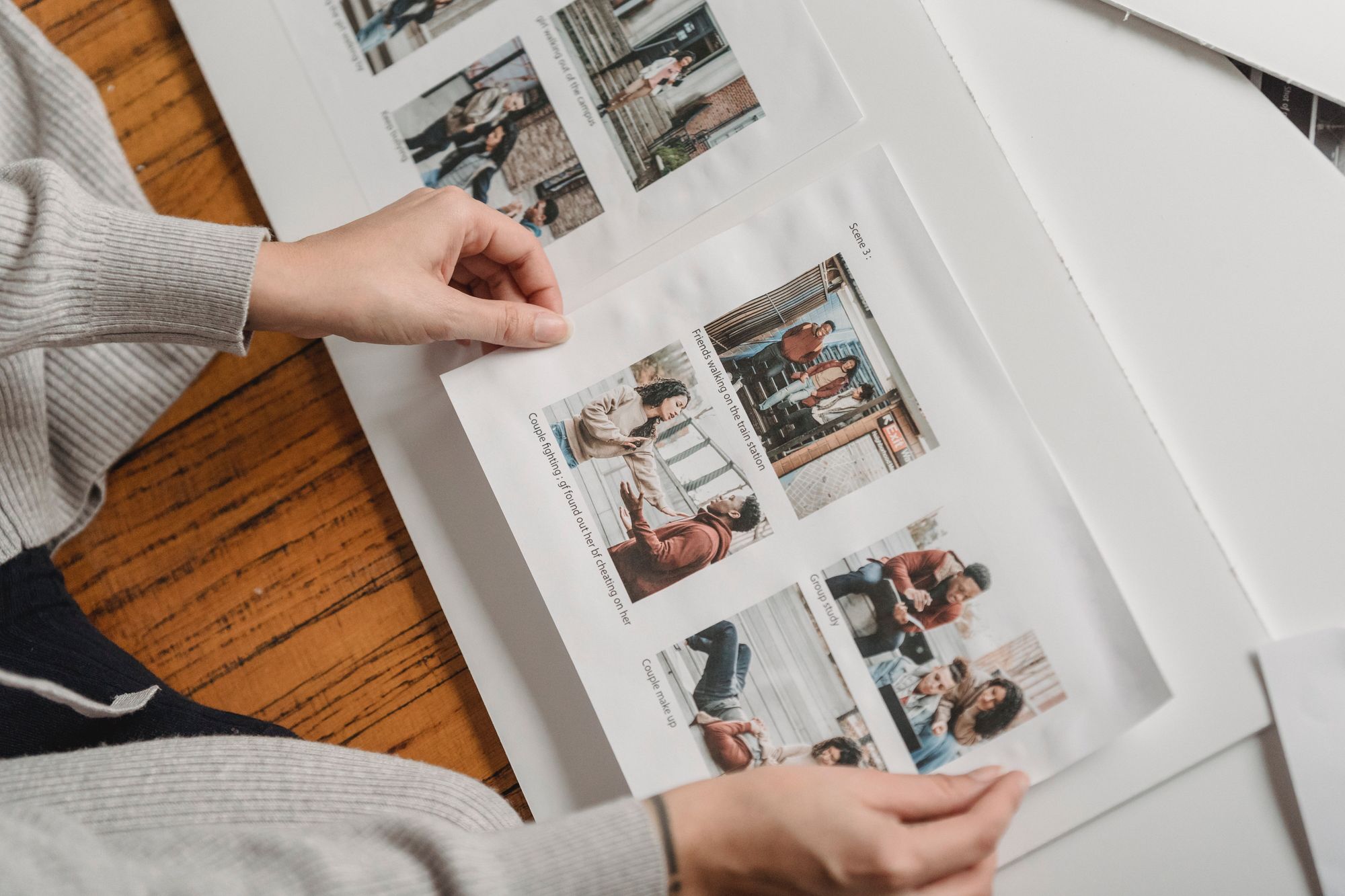 Ultimately, creating a video scrapbook aims to preserve your memories in a way that can be enjoyed for years. By selecting the best photos and videos, you can create a video that truly captures the essence of your experiences and will surely be cherished by future generations.
Organizing your photos and videos is crucial in creating a video scrapbook that accurately reflects your memories. One helpful tip is to sort your photos and videos by event or date. Another helpful tip is to label your photos and videos with essential details, such as the names of people, locations, and the date when the photos or videos were taken. This can be done by adding metadata to your files or creating separate text files accompanying your media. Finally, remember to make backups of your organized media in multiple physical and digital locations to protect them against loss or damage. Following these tips, you can organize your photos and videos to make creating a meaningful and engaging video scrapbook easier.
Step 2: Editing your video scrapbook with a free video editor
There are several benefits to using a free video editor to create a high-quality and lasting video scrapbook. Free means no money involved- cost saving! It allows you to create a high-quality and polished final product that is visually engaging and enjoyable to watch. Using a video editor gives you greater control over your final product, ensuring that your memories are presented exactly how you want them.
Now you might ask how to edit videos for free. Well, you can use the ShotCut app for Android users. ShotCut is a free video editing app that offers a range of useful features for creating a high-quality video scrapbook. Its intuitive and user-friendly interface makes it easy to use, even for those new to video editing.
ShotCut Free Video Editor on Android
ShotCut video editor supports a wide range of video and audio formats and resolutions, allowing you to work with almost any media file. It also offers powerful editing tools such as trimming, splitting, and merging and advanced features such as color grading, keyframes, and audio mixing. You can easily add effects, transitions, and audio to your videos to create a more dynamic viewing experience. Adding various media, such as music, voiceovers, and text, adds depth and context to your memories.
Another most valuable feature of ShotCut  is its ability to export videos in various resolutions and frame rates. It allows you to edit videos for free. Additionally, ShotCut is regularly updated, meaning you can access the latest features and bug fixes. Overall, ShotCut free video maker is an excellent free video editor that offers a wide range of features and capabilities for creating a professional-looking video scrapbook.
Step 3: Share your Video Scrapbook to the world
Once you have created your video scrapbook, many options for sharing it with others are available. The popularity of online platforms has increased in recent years. You can upload your video to platforms such as YouTube, Vimeo, or Facebook, allowing you to share your video with friends and family worldwide. These platforms also offer the ability to control who can see your video, making it easy to share it with specific individuals or groups. You can also share your video scrapbook by sending a digital copy via email or social media messaging.
Another option for sharing your video scrapbook is by creating physical copies. You can burn your video onto a DVD or Blu-ray disc and create personalized cover art. You can also print still images from your video and create a photo album or scrapbook to share with others. Physical copies allow you to share your video scrapbook with those who may not have access to the internet or prefer a more tangible form of media.
Create Your Video Scrapbook with ShotCut Free Video Editor Today
Creating a video scrapbook is an excellent way to preserve and share your memories with loved ones. Using a free video editor like ShotCut, you can create a high-quality and engaging video scrapbook that will be enjoyed for years. With its intuitive interface and powerful editing tools, ShotCut makes it easy for anyone to create a professional-looking video scrapbook.
So why not start creating your video scrapbook today? Gather your photos and videos, organize them, select the best ones, and let ShotCut help you turn them into a memorable and engaging video scrapbook. With time and effort, you can create a precious and lasting record of your memories through a video scrapbook.
👉🏻 Follow ShotCut Video Editor: Facebook | Instagram | Twitter | Pinterest | YouTube | Website | TikTok