15 Free Video Editing Apps For Android In 2023
Top 15 Free Video Editing Apps For Android In 2023. Get Your ShotCut Free Video Editing 你App on Android today!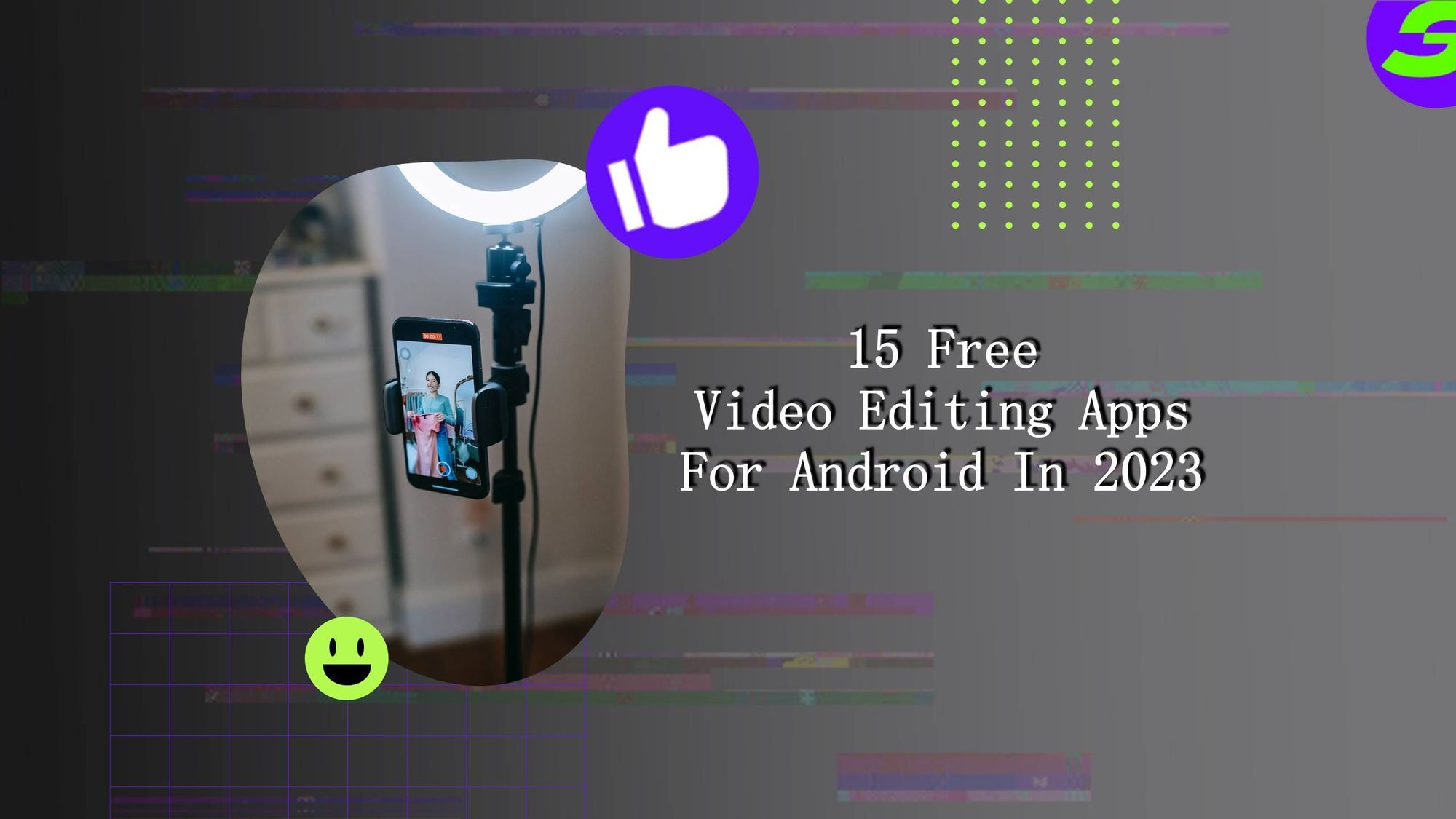 Looking for the top Free Video editing apps? Social media has become a great platform to share your video content. And keeping up with the latest trends, more and more people are using their smartphones to create and edit videos.
This article covers all those extremely versatile options and provides a great range of features you can use to make fun and creative videos. Discover why we need video editing apps, how to select the right app, and finally, choose the best Free Video editing app in 2023.
Why Dig In Deep To Get The Best Video Editing App?
With the current rise in social media networking, having the ability to quickly and efficiently edit videos is a valuable asset.
Many people use a free video editing app to make their content more personalized and attractive. It can do much more than just crop videos.
Even free video editing has the capacity to:
· Make YouTube-worthy videos.
· Edit TikTok videos for significant impact.
· Create short Instagram stories with ease.
· Add stylish transitions and effects.
· Edit audio to make the video stand out.
With several essential tools such as audio blending, title page designing, and green screen removal, users have access to countless features that enable them to customize their videos according to their preferences.
The wide range of features makes video editing apps an excellent resource for those wishing to add professional touches to their projects without having prior filmmaking experience.
All of this can be done with a good video editing app. Now let's look at some of the features to pick the best free video editing app available in 2023.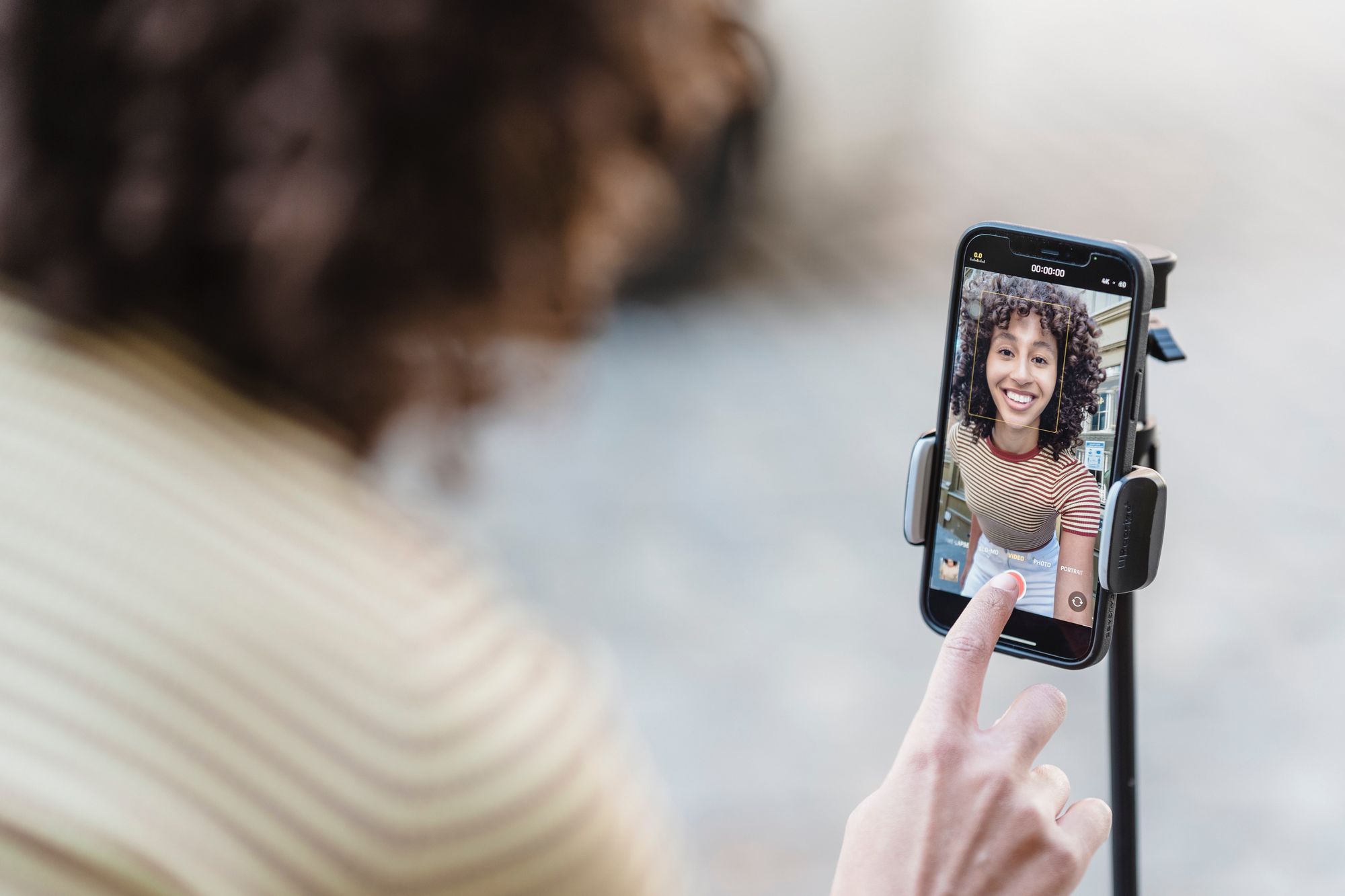 How To Select The Best Video Editing App? 5 Must-Have Feature
There are five features to look for when choosing the best video editing app for your project. Here is what to look for in the best video editing apps for Android in 2023
1. Intuitive User Interface:
Ideally, any video editing app should be easy to navigate and provide an intuitive user experience.
Look for apps with simple menus and clearly labeled buttons so you save time learning the ins and outs of the software before you can start creating content.
2. Huge library of Effects & Transitions:
A great video editing app should have plenty of effects and transitions to customize your videos and make them truly unique.
Many apps offer dozens of different products and transitions that allow you to add special touches to your videos, making them stand out from the crowd.
3. Ability To Edit Audio Tracks:
Make sure your chosen video editing app has tools for adjusting audio levels and adding sound effects to give your videos a more polished look.
Generally, good video editing apps will allow you to import audio tracks from other sources and record directly into the software itself.
4. Video Rendering Options:
When exporting your finished product, your chosen video editing app must offer plenty of options regarding rendering formats so you can share your work with everyone in whatever way they prefer. Look for apps that offer multiple rendering options, including HD, 4K Ultra HD, and even 3D!
5. Cloud Support:
It will be a plus if the video editing app supports cloud storage so you can access your work from multiple devices. It will make it easy for you to share your videos with others and collaborate remotely on projects.
15 Free Video Editing Apps For Android In 2023
Here is the list of the 15 free video editing apps for Android in 2023. We will explore to get on the best one for your needs:
1.      ShotCut Free Video Editor for Android-Complete Video Editing Solution: Enjoy a comprehensive suite of tools for editing, visual effects, and audio mixing with ShotCut.
2.      PowerDirector – Video Editor App, Best Video Maker: An intuitive, feature-rich video editor that helps you create stunning videos quickly and easily.
3.       Quik – Free Video Editor for photos, clips, and music: This simple yet powerful app creates incredible movies from your images and clips in minutes.
4.      Magisto Video Editor & Movie Maker: Turn your photos and videos into stunning movies with Magisto's easy-to-use movie maker tool.
5.      Adobe Premiere Rush — Video Editor: Shoot, edit, upload, and share professional-looking video projects on any device with Adobe Premiere Rush's interface tailored to mobile users.
6.      WeVideo– Video Editor and Maker: Bring audio, images, and text together to create captivating videos with its user-friendly drag-and-drop editor.
7.      FilmoraGo - Free Video Editor: Create beautiful home movies on the go with FilmoraGo's high-quality editing features and effects!
8.      StoryArt - Instagram Story Writer & Visual Storyteller: Elevate your Instagram stories by creating visually appealing stories that capture viewers' attention!
9.      InShot - Best FREE HD Video Editor and Video Maker with all features: Make high-quality videos on the go using InShot's exclusive editing tools!
10. InMovie - Intuitive Movie-Making App with Powerful Tools: Easily assemble short films or presentations using InMovie's intuitive timeline designer!
11. VivaVideo- Free Video Editor & Photo Movie Maker: Edit and create awesome-looking videos and photos with animation effects and dynamic transitions.
12. KineMaster – Professional Video Editor: A powerful video editor with all the tools you need to create pro-level videos.
13. VLLO - Video Editing App: Transform your videos with VLLO's easy-to-use tools and effects, perfect for creating short clips or full-length projects.
14. Movie Maker Filmmaker – A Creative Community of Filmmakers: Join a creative community of filmmakers from around the world making feature-length films at record speed using the latest techniques available through Movie Maker Filmmaker!
15. Animoto: Social Video Creator and Montage Maker: Share meaningful moments from your life through animated montages created using Animoto's intuitive interface!
Get Your ShotCut Free Video Editing App on Android Today!
ShotCut is specifically designed for video professionals, offering a wide range of advanced editing options.
To sum up, it offers great and interactive features for both beginner and experienced video editors! Get it now and unleash the power of video editing on your mobile device! With ShotCut Free Video Editor, you can enjoy all the awesome features :D
👉🏻 Follow ShotCut Video Editor: Facebook | Instagram | Twitter | Pinterest | YouTube | Website | TikTok