Turn Back Time using This Free Video Reverser for Android
ShotCut free video reverser can do the magic of video. Let your creativity play and transform your storytelling with this video editing toolkit.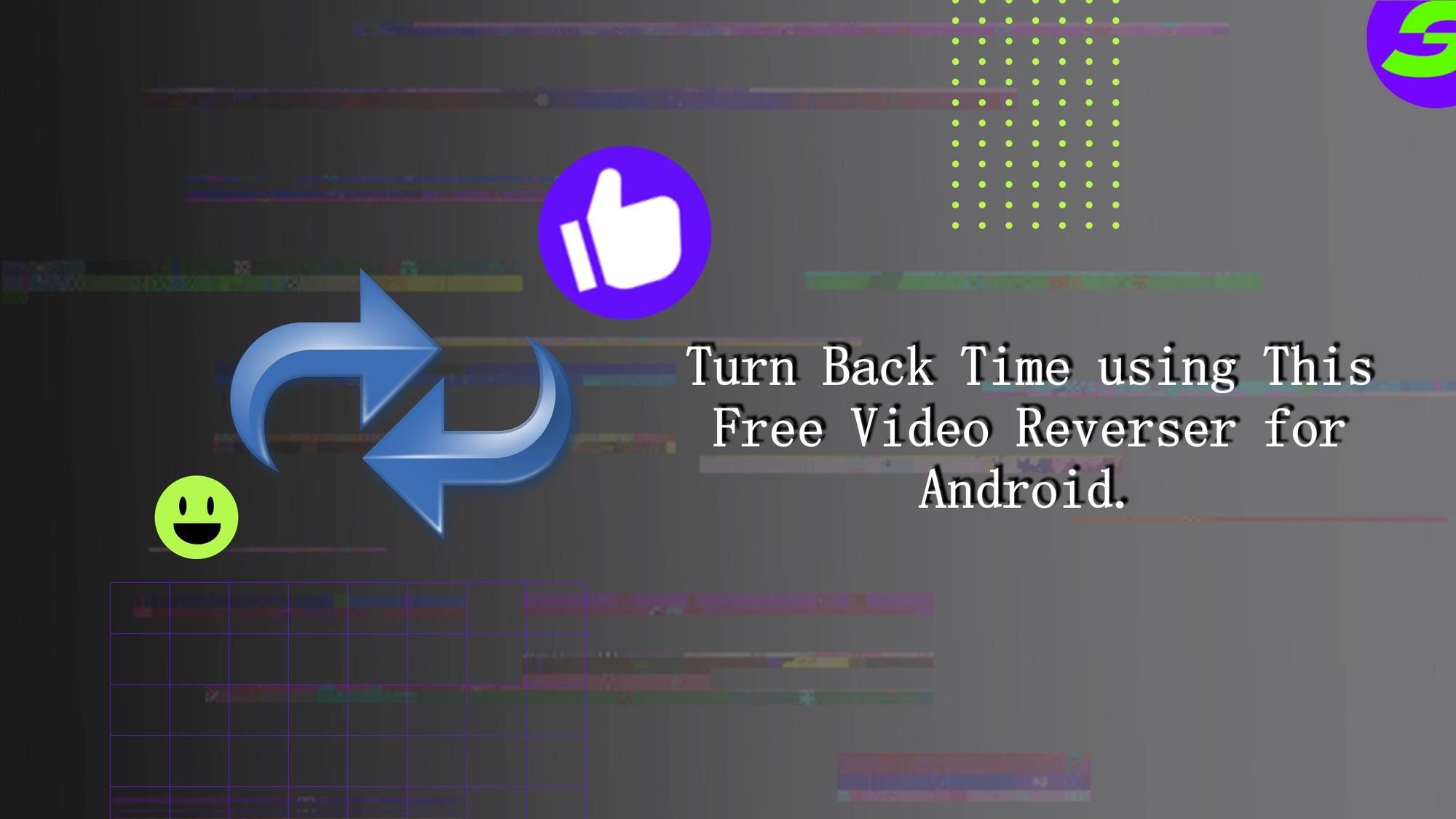 Think about a thrilling movie scene where time seemingly turns back, revealing the moments and events already done. A free video reverser can do the magic of video reversing - to give viewers something exciting and creative to watch.
But how would you replicate the above effect? Video reversing is an artistic art. Let's implement this all just with your smartphone and turn everyday moments with a hint of cinematic charm. This article is your guide to brainstorm a wow creativity factor to take your videos to the next level.
ShotCut Video Editor: Your Time-Bending Ally
ShotCut is a powerful, feature-rich, and free video editing application for Android devices. The free video editor lets you reverse time in your videos - and the possibilities go far beyond just that.
Think about crafting amazing sequences that defy the natural flow of time. This capability, while visually compelling, opens up a world of creative storytelling potential. Let's use the video editor and turn your mobile into a fully-equipped editing studio, ready to bring your most daring visual concepts to life.
A Step-by-Step Guide to Video Reversing with ShotCut
Reversing the video with ShotCut is simple, and within a few minutes, you can transform your regular video into a thrilling reverse chronology spectacle. Here's a step-by-step guide on how to do it:
1.   Download and Open ShotCut App:
Open ShotCut. If you haven't installed it yet, you can download it for free from the Google Play Store.
2.   Add Media to edit.
Once it opens, tap on 'Create', usually located at the centre screen. This will open your device's gallery. Browse and select the video that you wish to reverse.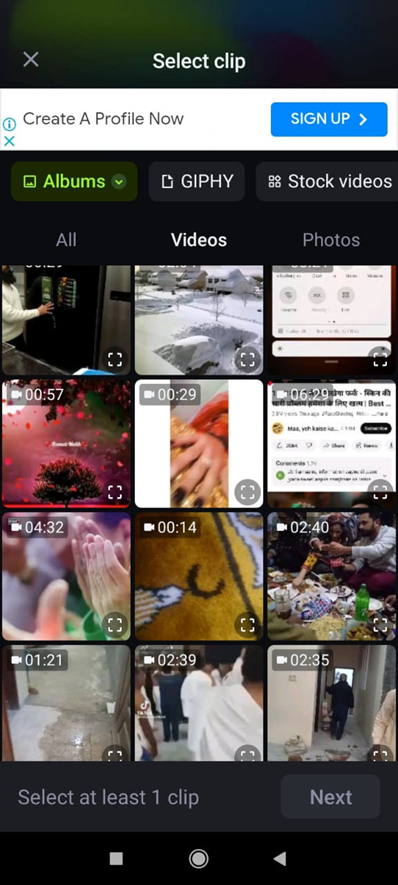 3.   Select Your Video
Once the video is imported, it will appear in the timeline section. Tap on the video portion you want to reverse.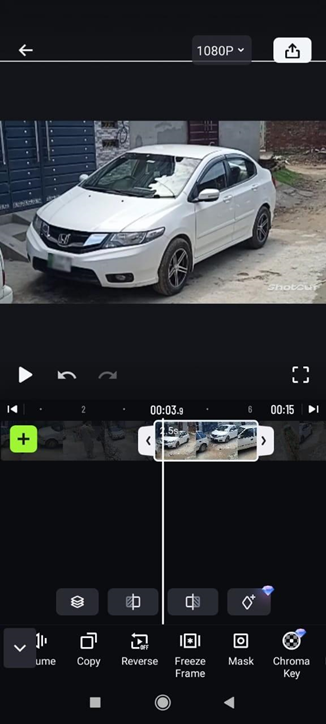 4.   Reverse Your Video
After selecting the video, look for the 'Reverse' option appearing in the timeline. Once you tap on 'Reverse', ShotCut will take time to process your video. The processing time will depend on the length and quality of your video.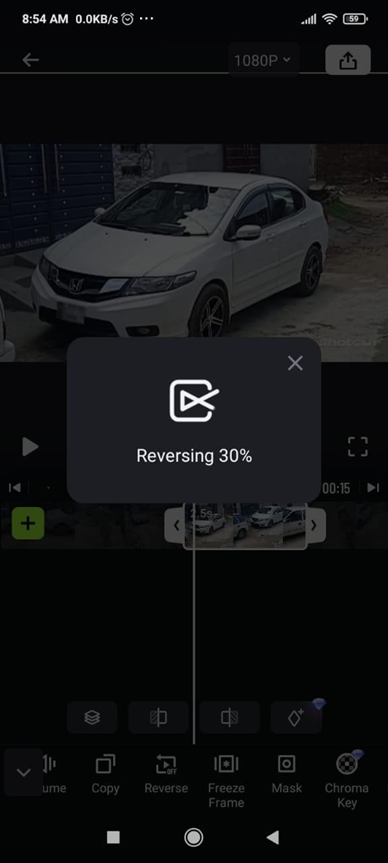 5.   Here's the Magic Done
Once the loading completes, your reversed video is ready to play. Tap on the 'Play' button and witness your video unfold in reverse as if turning back time.
And yeah, it's done - a fascinatingly reversed video right at your fingertips, all thanks to ShotCut's intuitive video reversing feature.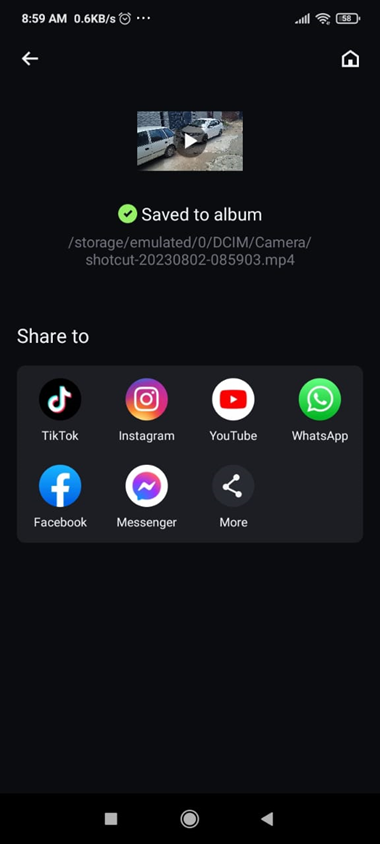 Remember, the beauty of video reversing is not just in viewing the world from a different perspective but also in the creative storytelling potential it unlocks. So, go ahead and experiment, and let your imagination create with ShotCut!
Tips and Tricks to Turn Your Video to a Next Level
You have learned how easy it is to reverse video as it just requires a tap to do. Below are some tips and tricks to read if you want to go beyond basic.
● Plan Your Shots: If you're making a video specifically to reverse it, plan your shots accordingly. Scenes involving movement, like pouring a glass of water, a ball bouncing, or someone jumping into a pool, reversing these clips will create more impact.
● Combine Forward and Reversed Sequences: A pro tip, try combining forward and reversed sequences in the same video. This contrast can enhance the visual appeal of your video and engage your audience more effectively.
● Use Transitions: Smooth transitions can help blend reversed clips with the rest of your video. ShotCut offers a variety of transitions like crossfade, wipe, or slide that you can experiment with. Remember, rough transitions can ruin the viewer experience, and it looks weird to watch.
● Preview and Refine: Always preview your reversed video as well before finalizing it. If something doesn't look quite right, don't hesitate to make adjustments.
More than just a video reverser: ShotCut's Versatility
Well, the magic doesn't stop there. Why not tell you about the other features that will take it beyond a simple video reverser, establishing it as a comprehensive video editing solution for all your creative needs?
Let's take a quick tour of some of ShotCut's additional functionalities:
Video Splitting and Cutting
Every great video story often involves precise cutting and splitting of clips.
For example, to create a smooth transition from a normal video to its reversed version, you could cut the portion you want to reverse, turn it around using the reverse feature, and then place it back into the sequence. ShotCut's trimmer tool lets you cut and split your videos with surgical precision.
Video Merging
Storytelling often involves connecting disparate scenes into a seamless narrative. ShotCut's video merger tool allows you to string together different clips to create a more captivating story.
Blur Video
To add focus to the viewer's attention, the blur tool in ShotCut lets you artistically blur portions or the entirety of your video.
Slow Motion
Want to highlight a moment or add a dramatic effect to your video? The slow-motion feature in ShotCut helps you slow down time in your videos.
Combine it with the video reverse function to create a surreal, slow-motion rewind effect that's sure to bring "Wow Moment" to your audience.
Filters and Transitions
ShotCut offers an extensive library of filters and transitions to add polish and finesse to your videos. Enhance the colour palette by adding dynamic shifts between clips to make it more catchy.
Explore the art of video reversing with ShotCut free video reverser
That's all about ShotCut's robust video reversing feature, along with its wide array of editing functionalities. It's time to defy the flow of time by adding professional polish with filters and transitions.
Embrace the allure of time-bending in your videos and start your creative journey with ShotCut. The magic of reversed video and much more awaits you in this free, versatile video editor.
👉🏻 Follow ShotCut Video Editor: Facebook | Instagram | Twitter | Pinterest | YouTube | Website | TikTok