Friends Forever: Capture and Edit Precious Moments with Free Video Editor
Friends forever! Wish your best friend in a memorable way. Download ShotCut now and embrace the magic of friendship through heartfelt videos.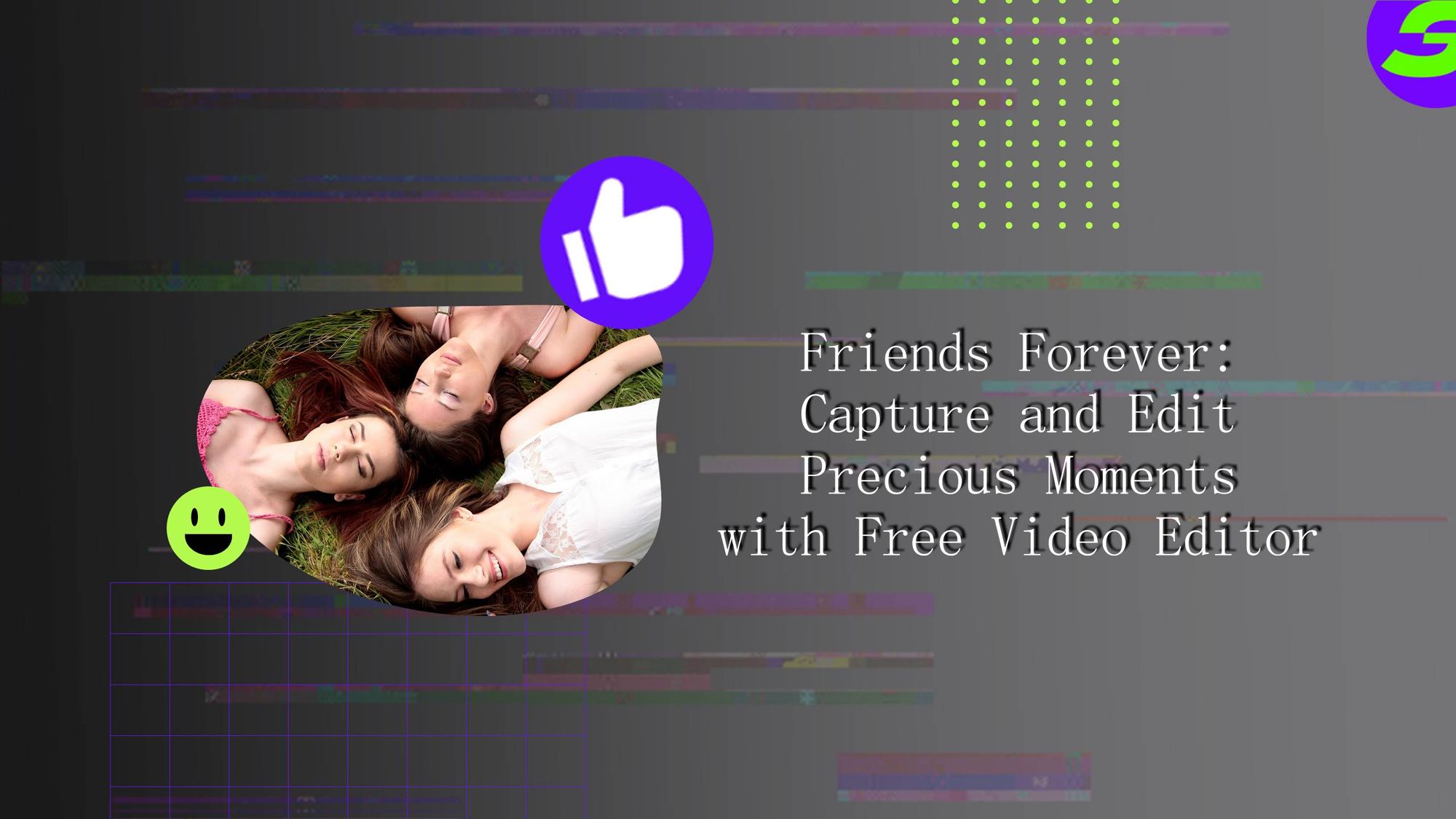 Friends Forever! It isn't just a phrase. It's something beyond measure, a shoulder to lean on and a mirror of memories. Ups and downs are a part of life, but it's only one thing that remains a constant source of joy and happiness.
Let your friendships grow and strengthen their pillars with new adventures and plans.
This year we have a great idea to wish your best friend on friends day.😀
What about wishing your friend with video footage that contains all memories and moments you have spent together? Because, in the end, it's the memories that we make and the video we create that keep our friendships alive.
Now you might be feeling unsure about how to create the video if you haven't edited one before. But fear not! We have ShotCut. It has almost everything that you need for video editing.
After going through this article, you will be able to create a heartwarming video for your friend.
Compile Your Friends Forever Moments into a Heartfelt Friendship Video
If you have decided to get things gathered in a video, then there are a few essential things to keep in mind.
Yes, to edit a video, you need the media. Below are some important points to consider before editing any video.
Preparing for your video:
● Gather Your Footage
The foremost step is to collect photos and videos. You know well how to collect. 😂
Embrace authentic moments, seek contributions from friends, and respect privacy as you gonna have your heartfelt collection.
Your memories will come together in a touching tribute to the lasting bond you share, making the video truly special and meaningful.
● Prepare Heartfelt Personal Messages
Remember that the purpose of the video is to convey your love and care for your friends. It will be more personalized if you write some words for them. Messages like Friends Forever, Happy Friendship Day are good. You can express your feelings through text in the video or record them as a voiceover.
In our step-by-step guide, we'll delve into the details of how to beautifully include these messages, making your video a truly touching and meaningful tribute to your cherished friendships.
Editing Your Friendship Memory Video with ShotCut Free Video Editor
It's time to edit videos with ShotCut - A Free Video Editor. 👏
ShotCut is a robust and versatile video editing software that offers a wide range of features.
Plus, no matter if you're a beginner or an experienced editor, its user-friendly interface makes the editing process seamless and enjoyable.
What's more, ShotCut supports various file formats, ensuring your final creation can be shared effortlessly on different social media platforms, captivating your friends and spreading the joy of friendship far and wide.
Below is a step-by-step guide to edit and enhance your Friends Day video with ShotCut.
Step 1: Import Your Footage
First and foremost, open ShotCut and create a new project. Import your photos and videos by clicking on the "Create" button. It will open your device gallery, and you can import what you want to edit and include in the video.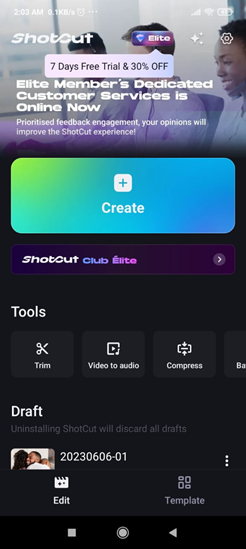 Step 2: Arrange and Trim Clips
Once your media is in the editing timeline, now arrange the clips in the desired order to create a cohesive story. Trim or reverse clips as needed. It's your creativity that determines how effectively you utilize Shotcut features like slow motion, video merger and overlays.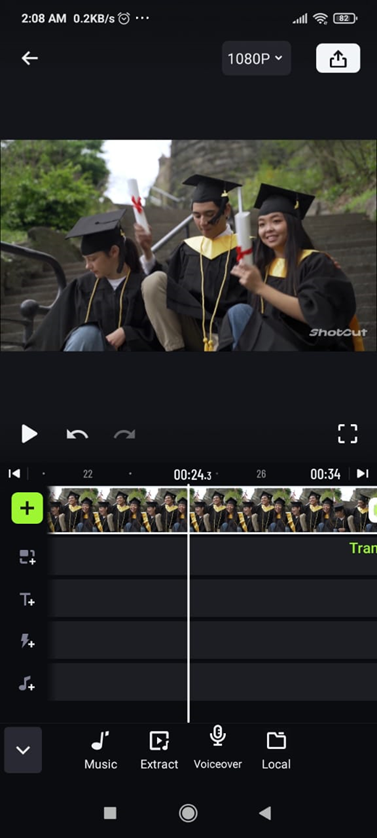 Step 3: Add Personal Messages
Click on the "Text" button at the bottom timeline and add text. Customize the text with heartfelt messages to your friends. Friends Forever, Happy Friends, you can write whatever you want to add.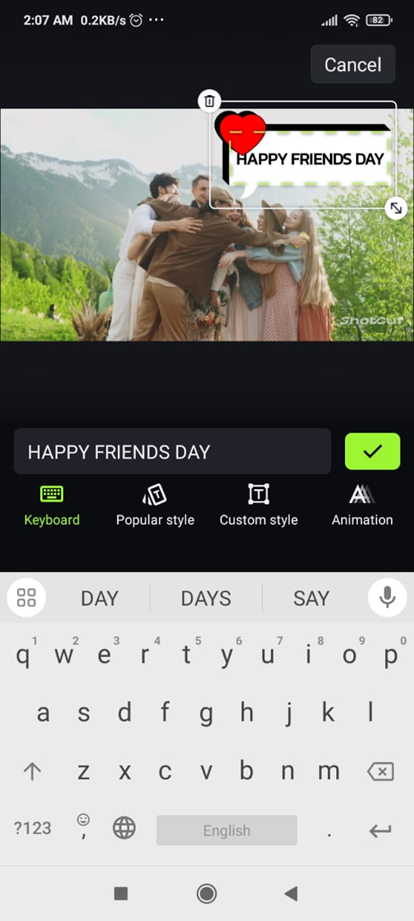 You may add his nickname or his childhood name and things like that. Adjust the font, size, and position of the text.
Step 4: Enhance with Transitions
You can make your video smooth by adding transitions. Tap on "Video Transitions" and drag your desired transition between clips. This creates smooth transitions between scenes.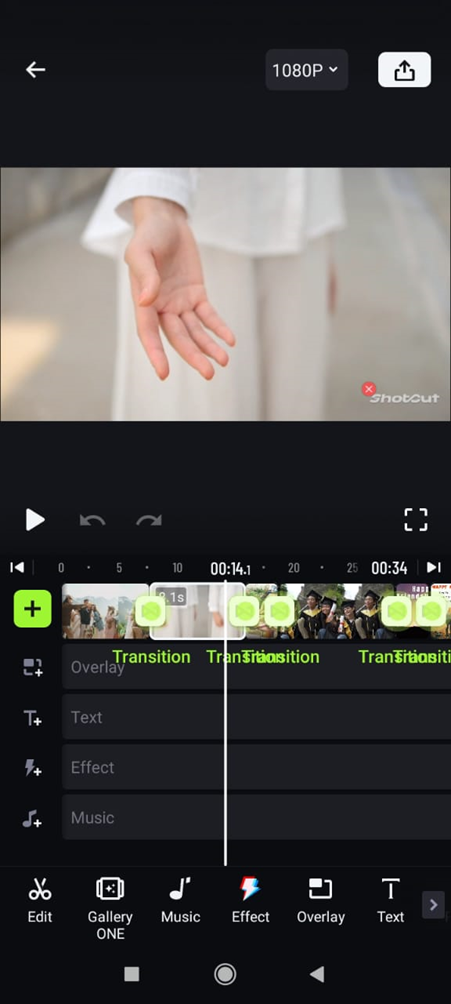 Step 5: Background Music and Voiceover
For background music, click on the "Audio" tab and add your music file to the timeline. To add a voiceover, tap on the extract option, as shown in the screenshot and select your recorded audio. Align it with the visuals.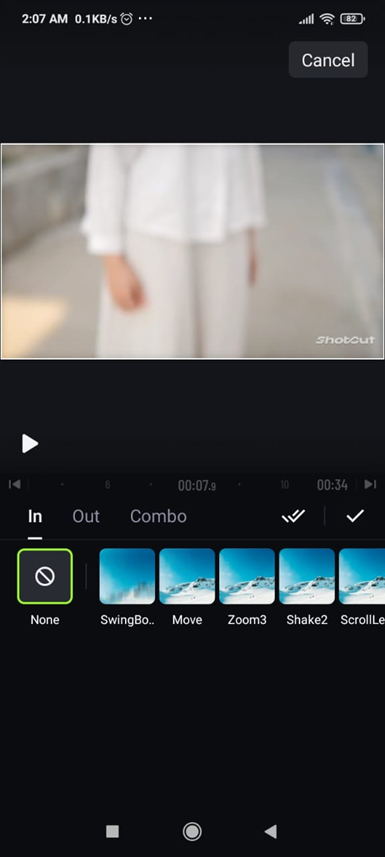 Step 6: Filters and Effects
Explore visual enhancements in the "Filters" tab. Try "Color Grading" to enhance colours or "Glow" for a dreamy effect. You can also adjust things manually by adjusting the contrast, brightness and other controlling factors. Experiment with filters to find the perfect look.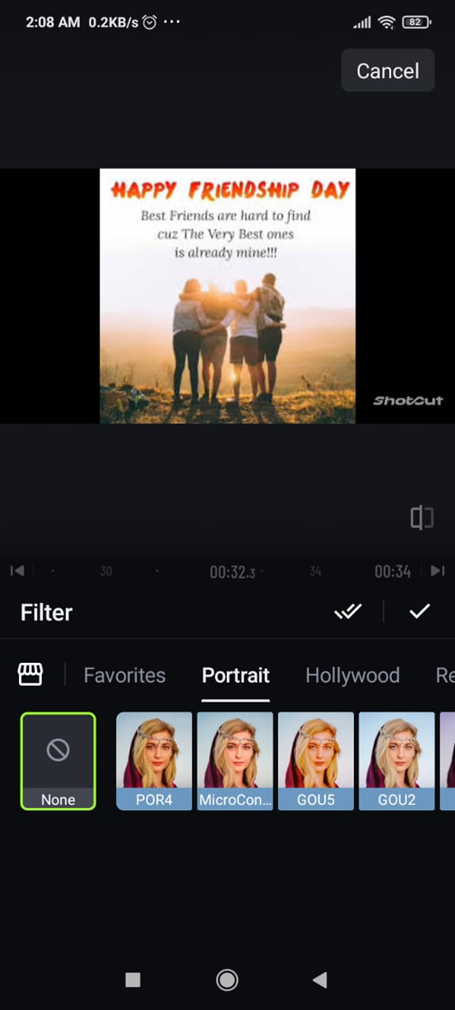 Step 7: Preview and Export
Last but not least, Click the play button to preview your video. Make any necessary adjustments. To export, tap on the top right corner.
Once it downloads, click on the social media icons where you want to share your video.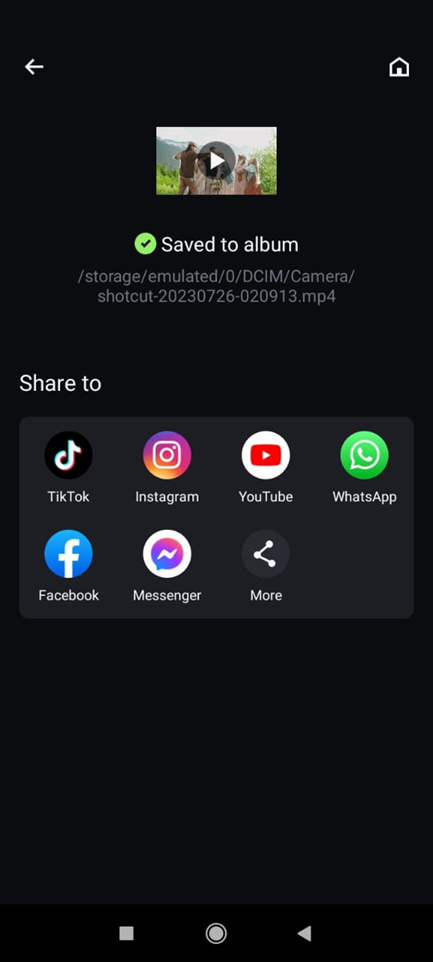 Congratulations! You have made it. That's how easy it is. 👏
Preserve Your Friends Forever Moments using ShotCut Free Video Editing App Now
That's all about the Friends Day video idea and turning that idea into reality. Wait, there's one more step to ensure your memories last a lifetime – download ShotCut, the free video editing app.
ShotCut offers you to gather your memories together, adding personal touches, heartfelt messages, and creative flair. So, don't let these precious moments slip away. Download ShotCut today and dig into your creativity.
To preserve the joy, love, and beauty of friendship in a video that will warm your hearts for years to come. Let your friends know how much they mean to you, and celebrate the everlasting value of friendship with ShotCut.
👉🏻 Follow ShotCut Video Editor: Facebook | Instagram | Twitter | Pinterest | YouTube | Website | TikTok