How To Add New Year Song To TikTok Videos
What's better to feel the spirit of the New Year than with song videos? It is fun and easy to add New Year song to TikTok videos with the ShotCut video editor!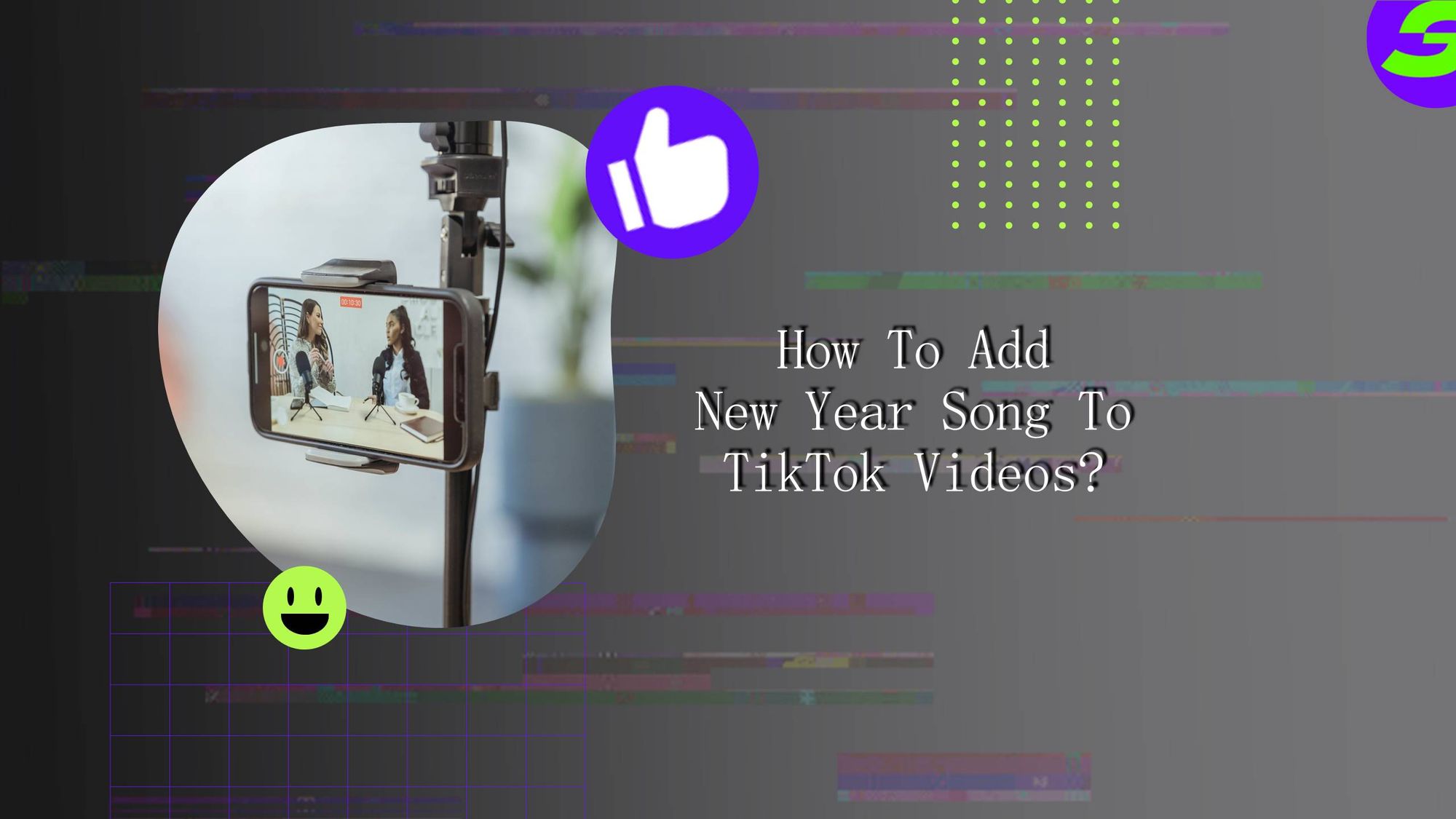 What's better to feel the spirit of the New Year than with song videos? Let's see how you can add new year song to TikTok videos!
Music calls us in New Year's promises of joy, comfort, and nostalgia. All while connecting us with friends and family near or far away. Now, it's time to give our social circle another great surprise!
Use ShotCut To Add New Year Song To TikTok
ShotCut is all-in-onevideo editing software that can help you add New Year song to TikTok videos. Here's what makes it awesome:
· Free
Say goodbye to high software costs and forget about those pesky subscription fees - ShotCut is here with an effective solution! Once you've downloaded the program and created your files, the fun begins.
· Easy to use
For those new to video editing, ShotCut provides an ideal platform to start exploring the world of making videos. It simplifies adding songs and other effects to TikTok videos, even if you're a rookie in the field.
· High Resolution
Resolution can make or break any video experience, either video or audio. It is why ShotCut's ability to retain the original resolution is best.
It ensures that your video edits will match the same quality level as the source material without any video or audio quality degradation.
When you add a song to your video, ShotCut will keep the original resolution of the audio file. So your video won't lose any quality as you add New Year song to TikTok video.
How To Add New Year Song To TikTok Video With ShotCut?
Adding songs and lyrics to your TikTok videos with ShotCut is a breeze. Here is a step-by-step guide to add New Year song to TikTok:
Step 1: Setup your video project to start editing:
Download and open the ShotCut video editor for free.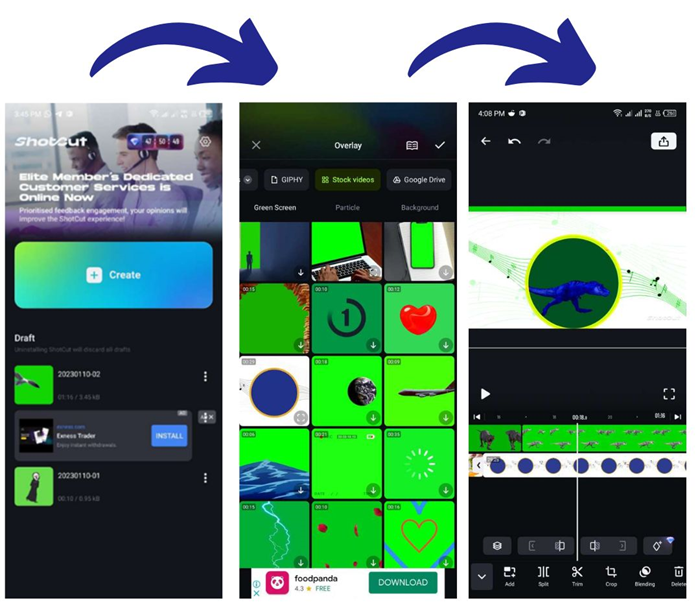 Now spice up your creative projects by choosing multiple videos from anywhere like
· Your Gallery:
· Google Drive
· Stock Videos
· And even GIPHY
Now tap on next, and ShotCut will create your project.
Step 2: Add Overlay And Blend (Start Editing)
Once your video is uploaded and visible in the timeline, start editing.
The next thing to do is add an overlay and blend. Crop it using ShotCut's cropping tools to get it to the correct size.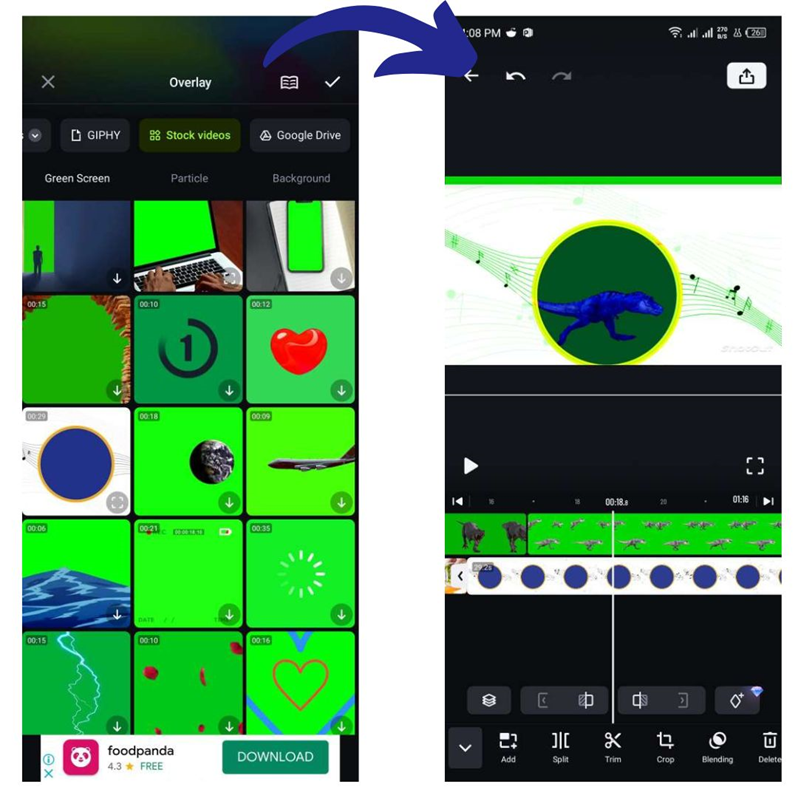 You can further try different features to make your videos more exciting. The "Pin Select" blending option gives it an even smoother transition.
Step 3: Add Music
It's time to add life to your video with some exciting music. Add the music on the music icon in the bottom bar. Once done, you get 4 different options to add music that are:
· Music: There are plenty of options to choose from!
· Extract: To extract music from your videos.
· Voiceover: To add live voiceover to your video.
· Local: To select music locally from your device.
Step 4: Add Lyrics
Once you've got the video and music, it's time to add lyrics.
Tap on the text and start writing the song lyrics. You can add as many layers of text as you want.
Add the text and adjust the length by stretching the textbox on the timeline.
Once you add all the lyrics and ensure everything is in place, add a transition effect such as a fade out or a crossfade.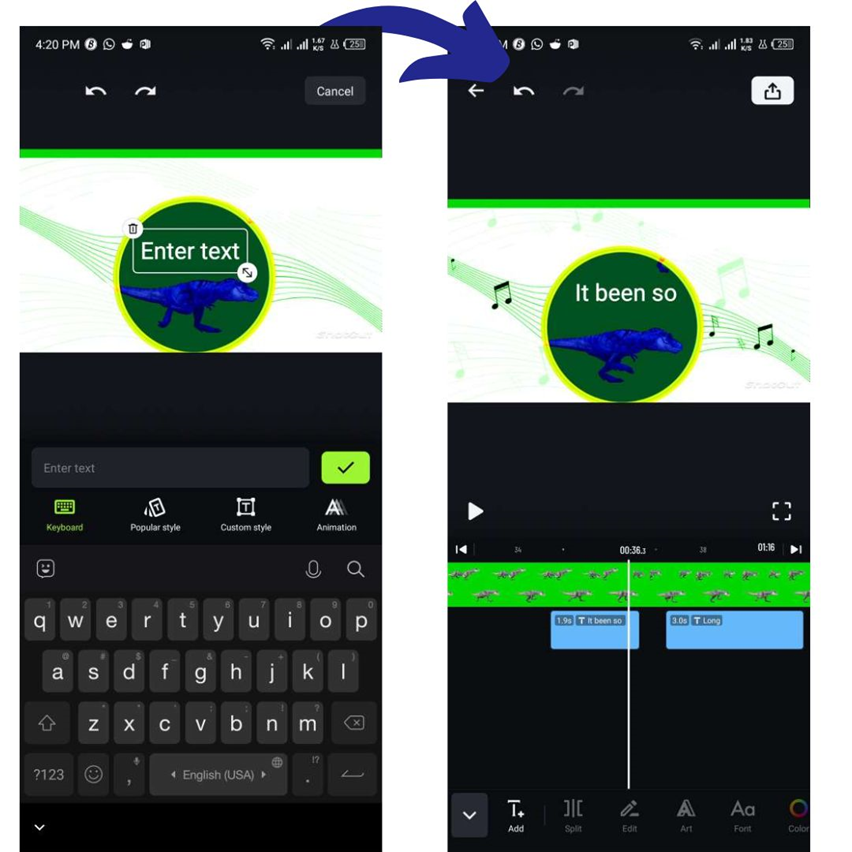 And you're ready to add some New Year cheer!
Pro Tip: Adjust the font, color, and size to make it look stunning. Now your TikTok video is ready to dance along with the lively tune of New Year Songs.
Step 4: Export Your Video
After editing, hit the "Export" button at the top right of your screen to save your video.
ShotCut allows you to adjust the resolution and frame rate when you export.
You can add the video to your social media accounts or even to TikTok or Instagram to spread joy among friends and family.
So, add some New Year vibes to your life with ShotCut, and let the festivities begin!
It is fun and easy to add New Year song to TikTok videos with the ShotCut video editor!
ShotCut can help you add the perfect song and lyrics while making your videos more awesome with features like audio editing, color correction, and more. Download Now! Try it out yourself and add some cheer to your videos with ShotCut!
👉🏻 Follow ShotCut Video Editor: Facebook | Instagram | Twitter | Pinterest | YouTube | Website | TikTok