How To Add Subtitles To A Video With A Free Video Editor?
Adding subtitles to videos can significantly enhance the user experience. Add subtitles to video with ShotCut free video editor today!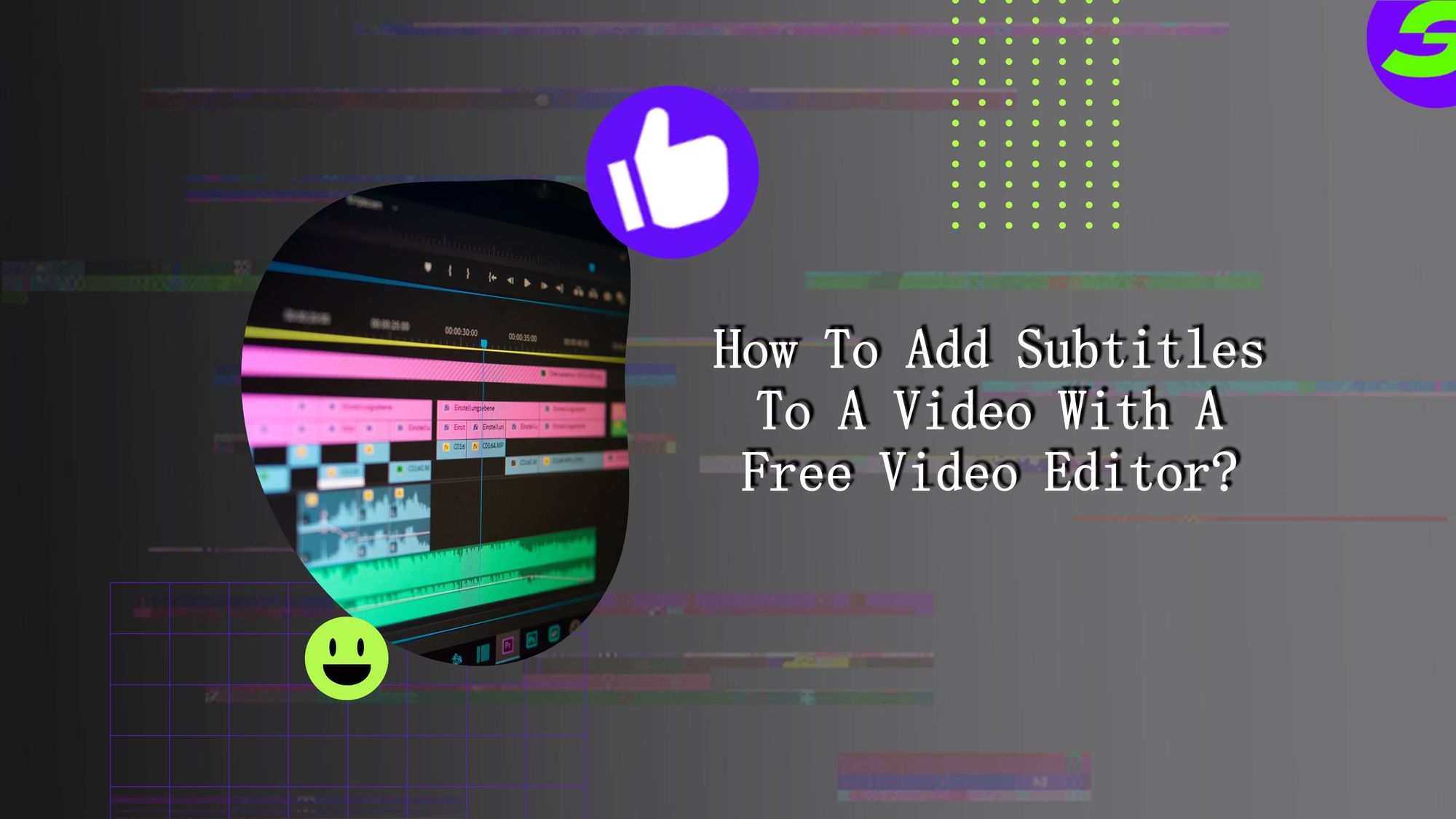 Have you ever watched a video and wished there were subtitles to help you follow along? Yeah, that happens in a while, but how to add subtitles to video efficiently! After all, subtitles make videos more accessible and fun to watch.
Let's be real; adding subtitles to a video can be a total pain in the you-know-what. It's like juggling ten balls at once while riding a unicycle. Not exactly a walk in the park?
Well, fear not, my friends! Here you will learn how to add subtitles to video like a pro without breaking the bank. So put on your director's hat, and let's get started!
Why should you add subtitles to the video?
Adding subtitles to videos can significantly enhance the user experience. Here are some key reasons you should consider adding subtitles to your videos.
● Accessibility for individuals with hearing difficulties: It makes videos more accessible to those who are deaf or hard of hearing. Clarifies speech and dialogue to make the content easier to follow and understand.
● Improved understanding for non-native speakers: Helps individuals who are not fully proficient in the language spoken in the video understand and comprehend the content better.
● Help for visual learners: Subtitles Provide a text-based reinforcement of the presented content, making it easier for visual learners to keep up with and retain the information.
● Enhanced viewing experience: This makes the video more engaging and enjoyable for the viewer by allowing them to understand better and follow along with the content.
What do you need to add subtitles to video like a pro?
ShotCut Video Editor is a powerful and versatile video subtitle maker. It allows you to add subtitles and captions to your videos easily. And it comes with a comprehensive suite of editing tools and features to add captions and subtitles to their videos.
Why ShotCut? Not others?
Other video editing apps are in the market, but ShotCut has proven itself. ShotCut Video Editor is a highly-regarded option for video editing due to its range of features and benefits.
ShotCut offers comprehensive editing tools, allowing you to make various video edits. From cutting and trimming to adding filters and effects, ShotCut has you covered.
Furthermore, the editor supports HD and 4K resolution, ensuring your finished videos look sharp and clear. Another best thing about ShotCut is that it doesn't add watermarks to your finished videos.
So, you can produce high-quality videos without unsightly branding or logos getting in the way.
A Step-by-step Guide to Add Subtitles to Video using Free Video Editor
Let's add subtitles to video like a pro using the ShotCut video editor.
#1. Upload Video or Photo
The first step is to upload the video or photo to add subtitles. Select the file from your computer and wait for it to be loaded into the editor.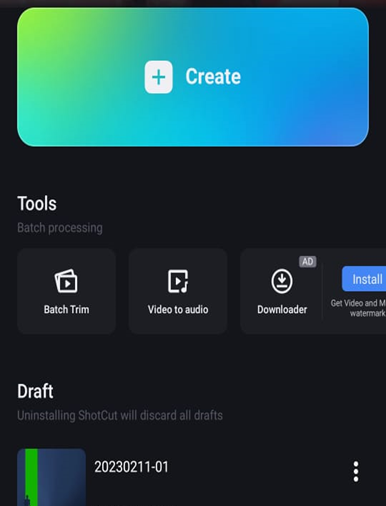 #2. Add Text
After uploading your video or photo, the next step is to add text.
ShotCut has a robust text editing feature, allowing you to add animation effects and choose from a massive collection of fonts and styles.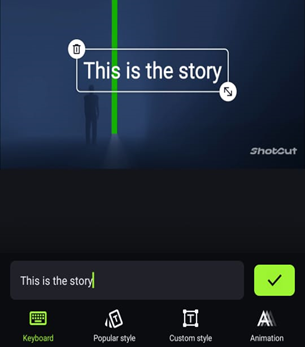 You can also change the text color and opacity and add a border, shadow, or background to your words.
#3. Customize
In addition to adding text, ShotCut offers a vast media library filled with music, sound effects, and stickers. They also have various filters and transitions that you can use to enhance your video.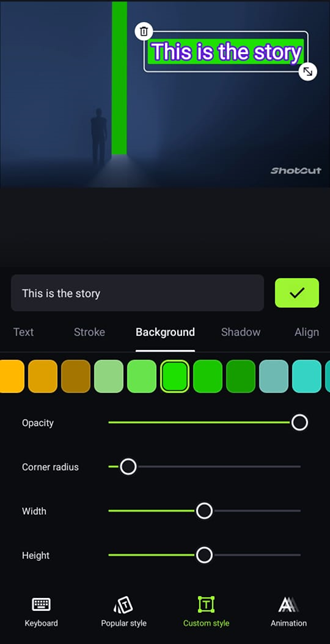 #4. Save and Export
Once you have completed your edits, the final step is to save and export your video. ShotCut makes it easy to share your finished product on various platforms, such as YouTube, Vimeo, and more.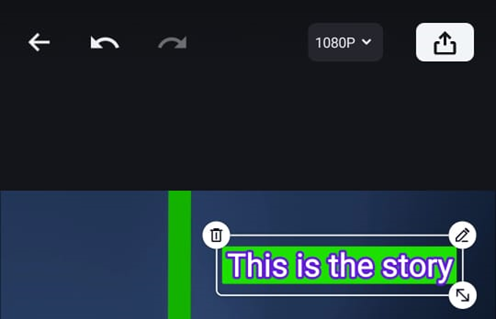 With ShotCut, adding subtitles to your video has always been challenging. The editor's comprehensive features and user-friendly interface make it easy to enhance videos with text.
What can you make with subtitles?
Well, the possibilities for video creation are virtually limitless. As you know how to add subtitles to video, here is what you can create:
● Vlogs:
Adding captions to your vlogs can help you reach a wider audience, as many people prefer to watch videos with sound. Captions also make it easier for those with hearing difficulties to understand what you are saying.
● Lyric videos:
Using the subtitle feature in ShotCut, you can create visually appealing lyric videos that your audience will love. Adding the lyrics to the video helps your audience understand the song's meaning and retain the lyrics better.
● Educational videos:
Subtitles are a must-have for educational videos, making it easier for the audience to understand complex concepts and retain information. With Captions, you can ensure that your message is effectively communicated to all types of learners.
● Tutorial videos:
Whether you're making tutorials for TikTok, Instagram, YouTube, or Facebook, adding captions can significantly enhance the viewing experience for your audience. Captions make it easier for your audience to follow, especially if technical jargon or specialized terminology is involved.
Add Subtitles to Video with ShotCut Free Video Editor Today
Adding subtitles to your videos can greatly enhance the user experience and accessibility of your content. With the help of the ShotCut video editor, it's easy to add high-quality subtitles to your videos without breaking the bank. Add subtitles to video with ShotCut free video editor today!
👉🏻 Follow ShotCut Video Editor: Facebook | Instagram | Twitter | Pinterest | YouTube | Website | TikTok