How to Crop Video for Free In 5 Simple Steps
Want to crop video for free on your Android phone? See How to Crop Video easily with ShotCut Video Editor!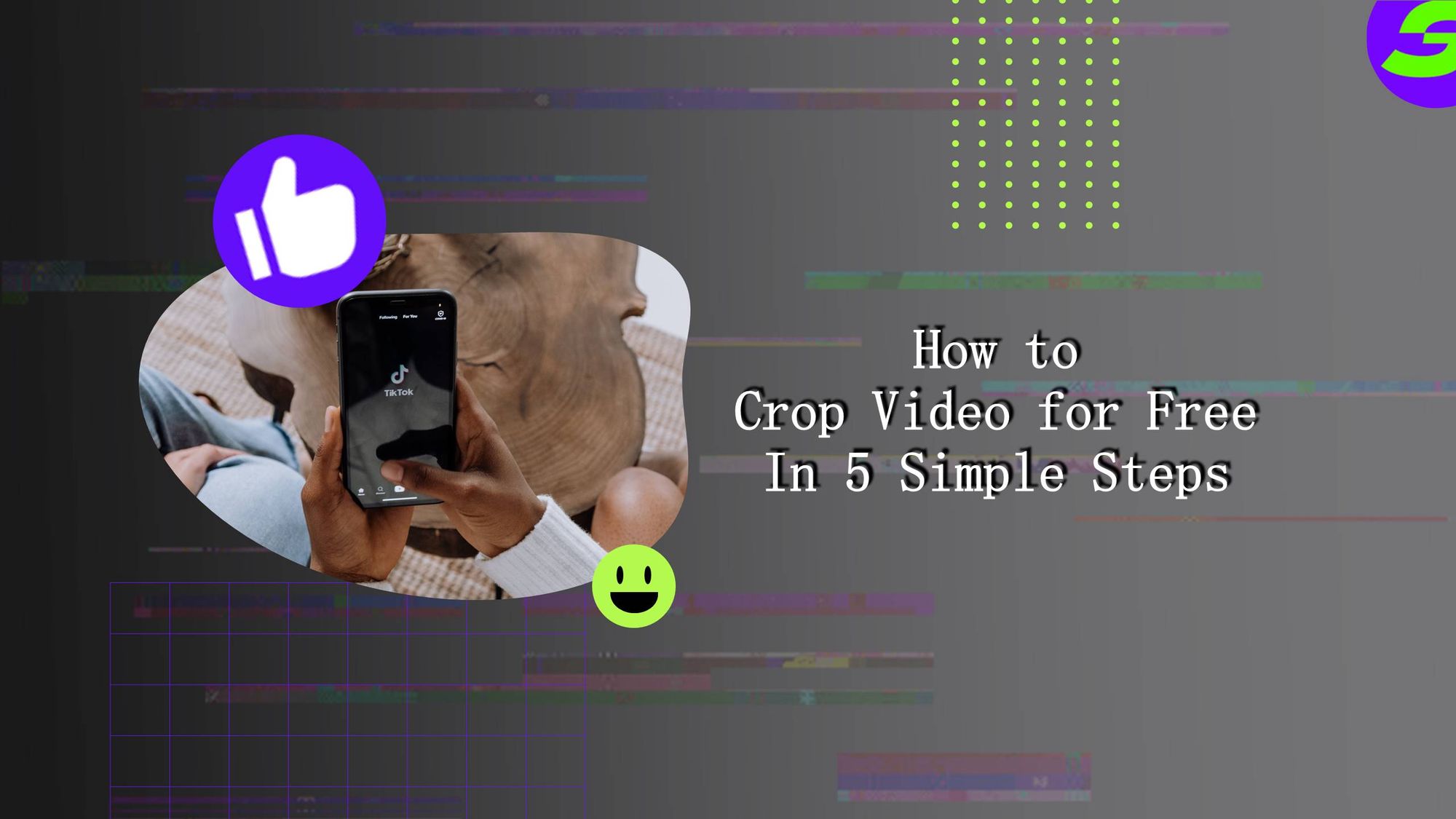 Let's find out how to crop video easily and efficiently! Cropping video means removing unwanted areas or elements from the video frame. It can be done for a variety of reasons, such as to remove distractions or to create a specific aspect ratio for the video.
This article will cover five simple steps to crop your videos quickly at no cost! But first, let's list some scenarios when it's best to crop a video :D
Why Crop Video?
Cropping a video can be helpful in different scenarios. It can focus on a specific subject or element within a video. Or to adjust the composition of the shot to improve the overall aesthetic of the video. Let's look at a few live scenarios.
1.     Fit A Specific Size or Aspect Ratio:
Cropping a video to fit specific size requirements of social media such as IG, FB, TT, YT, etc. Another reason is to adhere to detailed aspect ratios is essential for various outputs, from social media platforms to digital displays.
2.     Remove Unwanted Content:
Sometimes unwanted elements in a video need to be removed from extraneous objects, such as logos and text on the edges of the video can help create a professional look and feel.
3.     Focus Attention on A Particular Subject:
You can draw raw viewers' attention to the essential elements in the video by zooming into it and removing distractions around it.
4.     To Create Dynamic Motion Effects:
By cropping and panning simultaneously, you can add stunning motion effects like pan-zoom shots that add visual interest to your videos. This will help making them more engaging.
5.     Showcase Different Angles and Perspectives:
Let's assume you have a video shot from the front and want to showcase the same scene from a different angle or perspective. Cropping can come in handy, allowing you to take advantage of compositional elements that are not available in one shot alone. Now let's get the gear and learn how to crop video :D
Want to Crop Video for Free on Your Android Phone?
ShotCut video editor is an excellent choice for cropping your videos.
It offers comprehensive editing tools that let you customize any aspect of your video. Here are some perks of using ShotCut:
· Quick and easy to use.
· Providing HD 4K quality without a watermark.
· Multi-track edit, allowing you to layer multiple clips onto one track.
· Seamless transitions between shots.
· Free to use.
So, anyone can get started creating amazing videos with minimal investment.
Step-By-Step Guide: How to Crop Video with ShotCut Video Editor
Now that you know about ShotCut, it's time to get into the step-by-step guide explain how to crop video for free in five simple steps:
Step 1: Upload Media to The ShotCut Video Editor
The first step is to upload your media files, such as videos and pictures.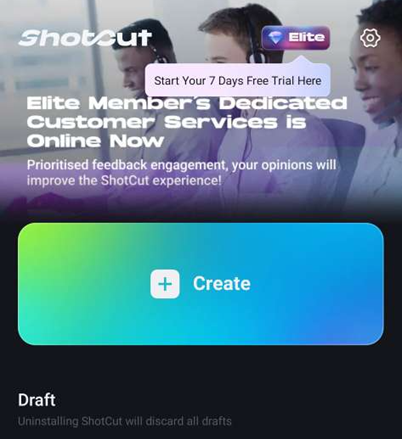 Just Tap on "Create" and select what you want to crop.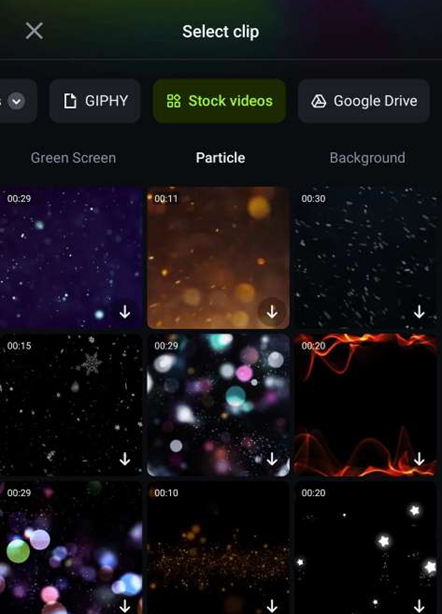 Step 2: Tap Edit and Tap Crop.
Once the media is loaded, you can use the "edit" button at the bottom of your screen.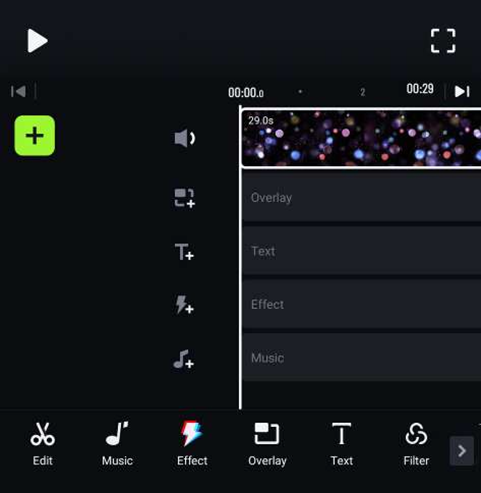 From there, choose "crop" and select the area of the photo that you'd like to keep. You can adjust the width and height ratio without leaving the edit page.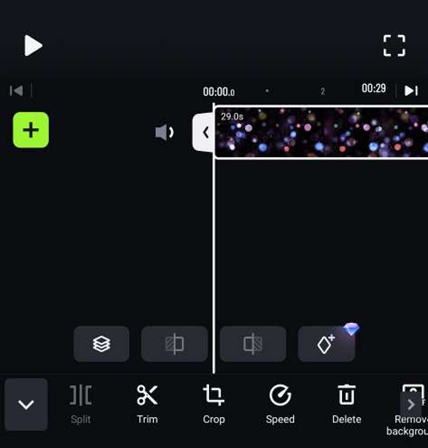 Cropping will enable you to obtain sharper lines, accurate proportions, and better composition.
Step 3: Adjust the Tile Angle (-45 To 45)
ShotCut can adjust the crop angle, and you can take your visuals to a whole new level. You can easily customize the angle from -45 to 45 degrees, enabling a more authentic and unique viewing experience.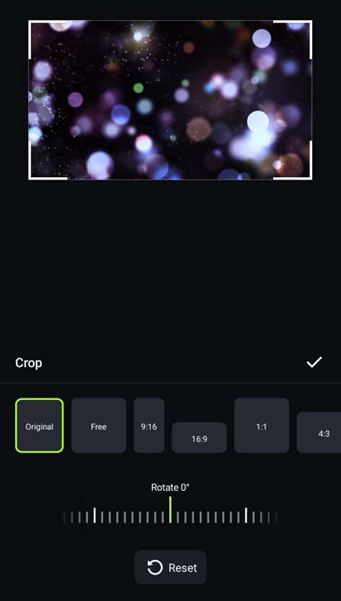 This level of control offers fantastic opportunities for filmmakers of any skill level. It's a rotation, but you're cropping the edges instead of rotating the entire image.
Step 4: Choose A Suitable Size
With many social media platforms and content formats, staying up to date with the right size for your multimedia can be confusing.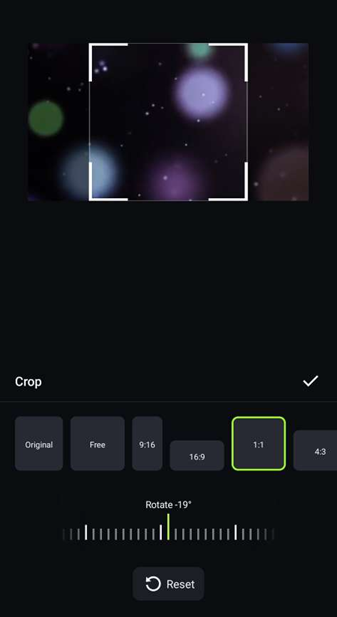 To make it easier, you'll find a list of the most popular sizes that suit platforms like YouTube, Snapchat, FB Story, and Instagram. And that's all about How to crop video using the ShotCut video editor. Now let's look at the most exciting part of video editing!
Step 5: Done, Share, Rock
Tapping that checkmark is the most satisfying part of sharing a video online. That moment when you know you've selected the best quality for your audience.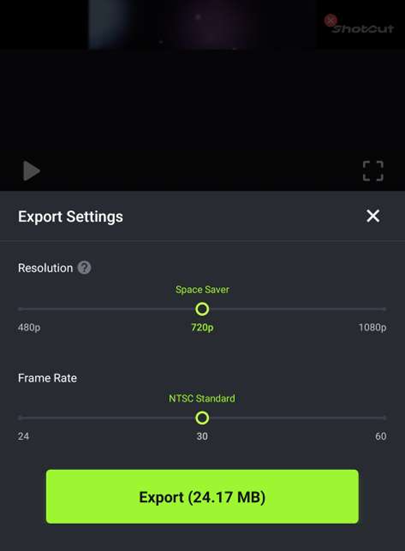 Now you can finally hit the export button and top right, adjust your video quality settings and finally export the video.
It's sure to have everyone watching in awe, as if you shared something from a movie theater.
Use ShotCut Free Video Editor To Crop Videos Effectively
Finally, you know how to crop video and do pro editing easily. You have got it all and are only left to test your cinematic skills.
Cropping videos with ShotCut is fast and effective, which gives you complete control over your video's size and aspect ratio.
And the best, you don't need to be a pro editor to do it, as the process is pretty straightforward.
👉🏻 Follow ShotCut Video Editor: Facebook | Instagram | Twitter | Pinterest | YouTube | Website | TikTok