How to edit Instagram story (Beginner Friendly Tips)
Want to edit Instagram story like a pro as a beginner? A Free Video editor can help! Edit Instagram story with ShotCut Free Video Editor today.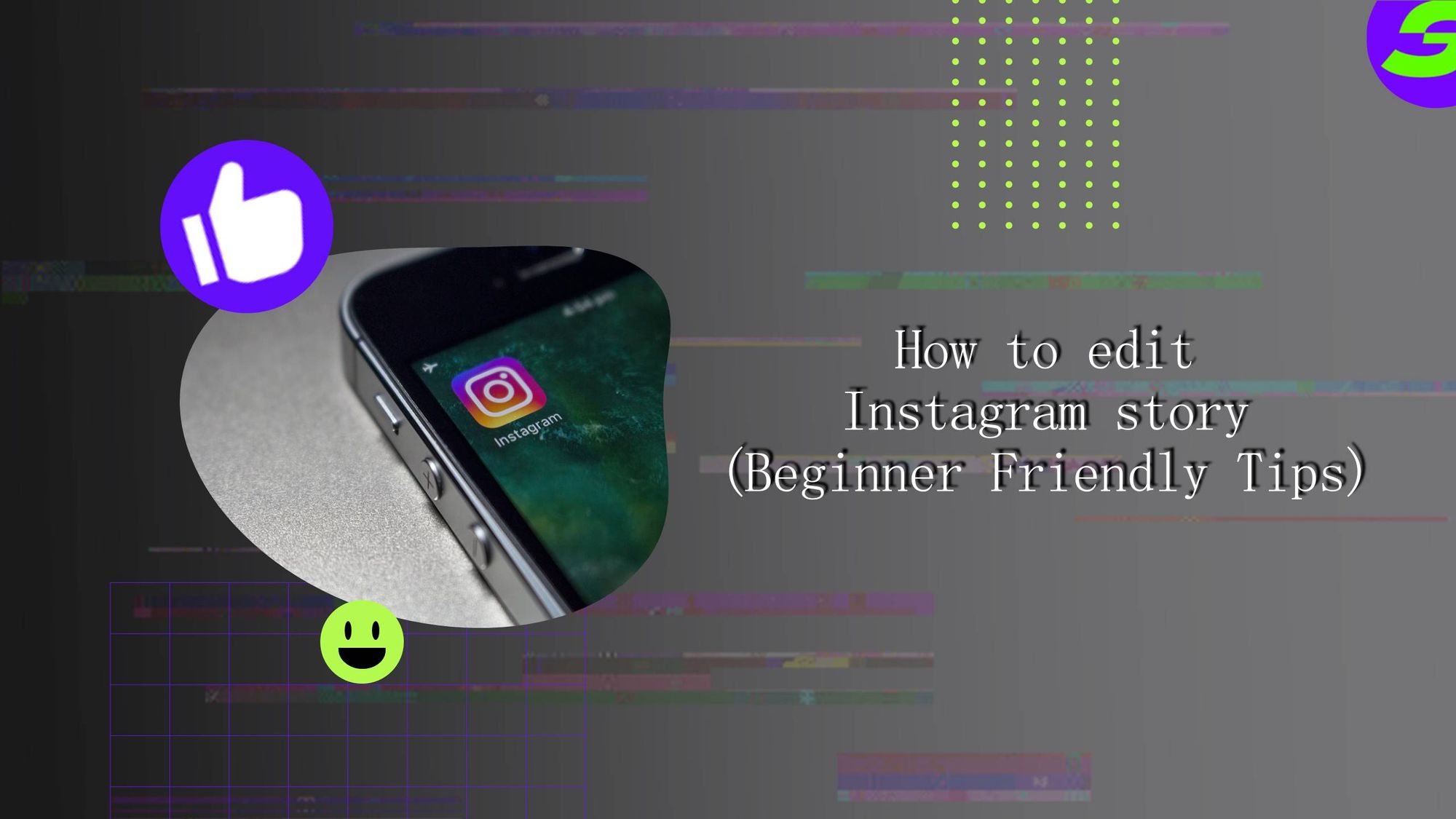 Want to edit Instagram story like a pro as a beginner? This article is perfect for you!
Instagram is an incredible social media platform that people around the world use. The Instagram story is the feature through which many people go viral and gather fame. Do you also want to get famous on Instagram? It's just a few steps away from making a viral Instagram story. You don't need any professional camera or heavy video editing tools to edit Instagram Story. You just need a phone camera and a good video editor.
Making a viral Instagram story with just your phone is a relatively simple process that can be done using the built-in camera app on your phone and essential video editing software like ShotCut. With just your phone's camera, you can shoot high-quality videos or capture striking photos, which can later be used while editing Instagram stories.
What is ShotCut?
ShotCut, the accessible and easy-to-use video editing software, can add text, music, filters, and other effects to enhance the story's visual appeal. You can easily edit Instagram story with the help of ShotCut's massive editing features.
By following some basic principles of storytelling, such as keeping it concise, engaging, and relatable, you can edit Instagram story that resonates with your audience and has the potential to go viral on Instagram. The key to success is being creative and authentic and using the tool when editing an Instagram story to showcase your unique perspective and style. Here are some fantastic features of ShotCut.
1- Free and open-source: ShotCut is a free and open-source video editor, which means that it is available to everyone and can be customized to suit individual needs.
2- Intuitive user interface: ShotCut's user interface is designed to be easy to navigate, with a range of features and tools that are accessible even to beginners.
3- Advanced video editing features: Despite its user-friendly interface, ShotCut includes various advanced video editing features, such as color grading, Chroma key compositing, and 4K support. Through this, you can easily edit an Instagram story in seconds.
4- Extensive media library: ShotCut allows its users to enhance video editing through the extensive media library of ShotCut, including music, templates, fonts, transmission, animation, and much more.
A Step-by-Step guide to edit Instagram story
Step -1: Upload a Video or Photo
After downloading the ShotCut video editor on your phone, open the editor and tap on the create project option. Your photo library will pop up, and select the photo or video to edit your Instagram story. If you want pictures or videos in the series, select them individually to stay in order.
Step -2: Edit Instagram story
After uploading your video or photo, the next step is to edit ShotCut's robust editing feature, allowing you to trim, cut, splice, or add borders to edit Instagram story.
Step -3: Add music
If you want to add the sound of your video, tap on the music option. You can choose any music, including funny, sad, pop, or other options, from ShotCut vast music library.
ShotCut also allows you to extract sound from another video by tapping the extract music option. You can also do a voice-over to edit Instagram story by tapping on the voice recorder.
Step-4: Add sound effect
Once you have chosen your music for the video, you can add sound effects. ShotCut has a massive library of sound effects options that allows you to add sound effects to edit Instagram story, like a gunshot, nature, traffic, and much more.
Step -5: Add filters
You can add a filter to add a different vibe and tone to your Instagram story. ShotCut video editor has a vast filters library through which you can choose different filters to edit Instagram story to make your story go viral.
Step -6: Add transition
ShotCut video editor allows adding transitions to the Instagram story. ShotCut has many transitions, like a fade, wave, wipe, rotate, and slide. You can choose any transition when you did edit your Instagram story.
Step -7: Add text
Under the add text option, you can add text to your Instagram story. You can choose the different text styles from the ShotCut text library. You can also create a text animation in your Instagram story.
Step -8: Add stickers and Gifs
ShotCut has a library full of different stickers and gifs supported by Giphy. You can edit Instagram story according to your choice.
Step- 9: Download your Instagram story
Are done editing Instagram stories? You are ready to download your Instagram story to your phone. ShotCut allows a watermark-free video download or directly import the video on your Instagram story.
Edit Instagram story with ShotCut Free Video Editor
With ShotCut, editing features to your Instagram story are effortless. Start editing Instagram story with ShotCut Free Video Editor today.
👉🏻 Follow ShotCut Video Editor: Facebook | Instagram | Twitter | Pinterest | YouTube | Website | TikTok