How to Edit TikTok Video: Quick and Easy Method
Ever wonder how people edit TikTok video with the help of mobile phones? Unleash the power of video editing with ShotCut video editor now!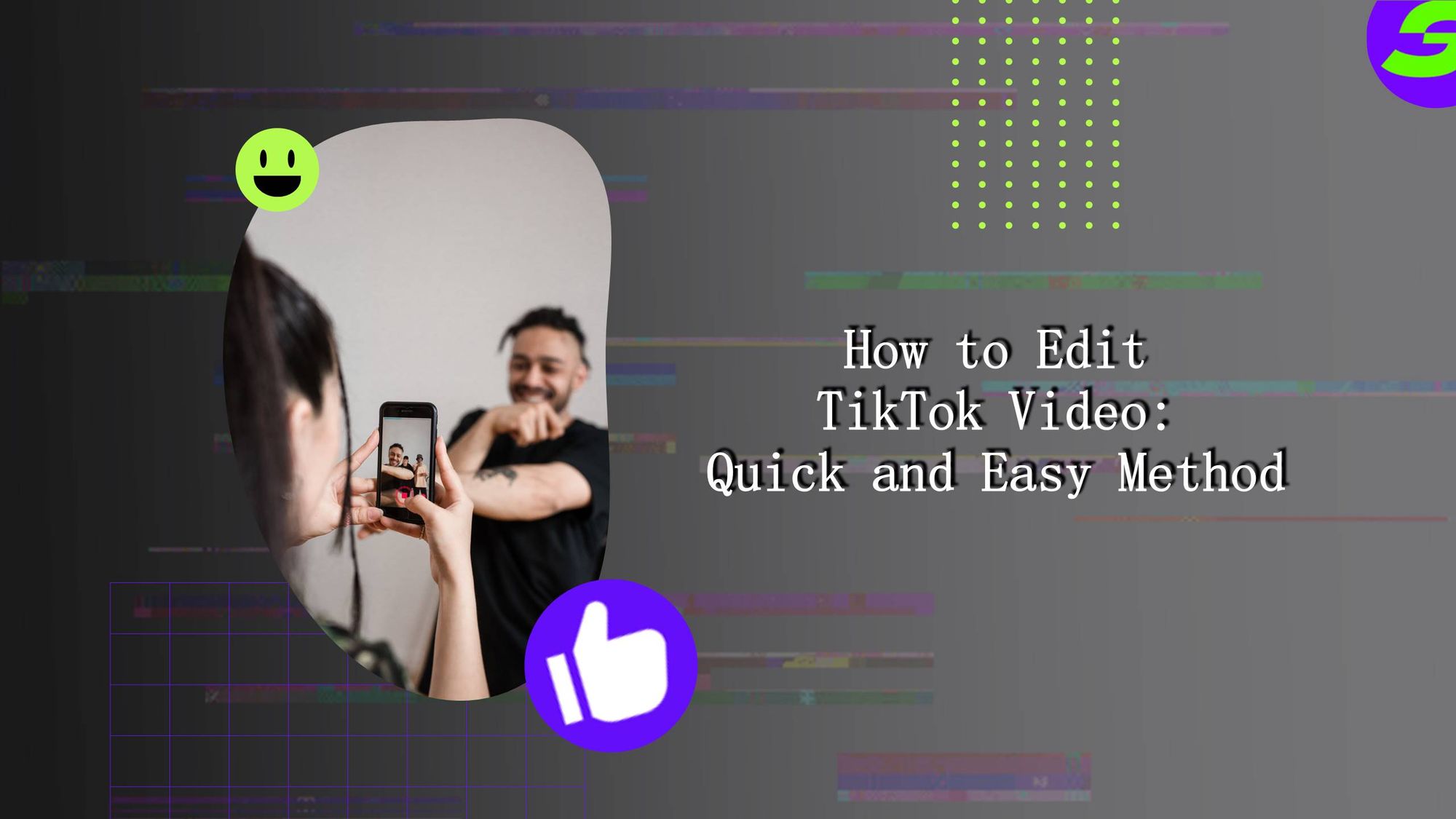 Ever wonder how people edit TikTok video with the help of mobile phones?
Many people are using TikTok's built-in editing app to edit TikTok videos. However, its features are pretty old. And to make your video stand out, you must need something different. You would be happy to know that people only download the free video editor to edit their TikTok videos.
This article will cover all the essential aspects through which you can easily edit your TikTok videos.
Why Is it essential to Edit TikTok videos?
Social media and its new features are rising at an incredible pace. We must keep making trendy videos and exploring new things to make our TikTok videos stand out. You don't need any professional video editing to make trendy videos. You just require a free video editor with all the tools available.
And the best free video editor through which you can edit TikTok videos is ShotCut video editor.
Why is ShotCut the best editor for editing TikTok videos?
ShotCut is a free video editor through which you can edit TikTok video in seconds. It has a wide range of features that helps users to edit their videos with a professional touch without having prior video editing experience. In short, ShotCut is a complete TikTok video maker with a wide range of advanced editing options.
Features of ShotCut video editor:
ShotCut provides numerous features that enable you to edit TikTok videos according to your preferences.
1- Audio blending
ShotCut provides a unique advanced feature of audio blending. You can simply select copyright-free audio from a vast ShotCut music library and tap the audio blending option. ShotCut also provides an option to extract music from a video quickly.
2- Text Animation
ShotCut has a wide range of text fonts. You can easily select any font type from the ShotCut library and make the text animation by selecting the different animation and transition options.
3- Multi-Tracking video editing
The multi-tracking video editing option of ShotCut allows its users to track and manage 2 or more videos simultaneously. This feature is totally free to use in ShotCut.
4- No Watermark
ShotCut doesn't provide the watermark at the end of the video. It means you can easily edit your videos and post them to any social media app without knowing which video editor you have used.
5- 4k quality video
The video quality always matters. ShotCut offers 4k quality videos to enhance your editing features. You can quickly post the video directly on any social media account with the help of the ShotCut video editor.
How to Edit TikTok video with ShotCut Free Video Editor
Are you ready to edit TikTok videos with the help of the ShotCut video editor? We have divided the editing process into small chunks. It will help you manage the editing, making the learning curve less steep.
1- Download and open the ShotCut video editor:
After downloading the ShotCut video editor, click on the create project option.
2- Select videos/ Pictures:
After tapping on the creat project, your phone gallery will pop up. Select the videos and photos in a row and set them on the editing timeline.
3- Edit the videos:
On the bottom center, select the option to edit videos like trim, cut, splice, and others to polish your videos. Adjust the timeline of the video and pictures by dragging them.
4- Add music or audio:
You can add music to your video by tapping the add music option. You can select any sounds, music, and songs from the copyright-free music library of ShotCut. You can also extract the music from the video.
5- Add Filters and Effects:
You can explore the vast filters and effects from the library of ShotCut. It provides effects for every occasion, including Christmas, glitches, love, celebration, Hollywood, and much more. You just have to select the filter or effect you want to add.
6- Add transition:
Under the transition option, explore the different transitions in ShotCut library, like fade, wave, wipe, rotate, slide, and more. You just need to tap on the transition you want to add to your text.
7- Add text:
Under the add text option, write down your text and decorate it with animation, transition, fonts, and more options. You just have to write text and add effects and fonts to make it stand out.
8- Add Stickers and Animations:
ShotCut provides a vast library of stickers and animations. This extensive library is supported by Giphy. You can easily add and search stickers, emojis, and animation and add them while editing TikTok videos.
9- Select the TikTok frame:
ShotCut provides built-in frame options for different social media sites. You can select any option ratios and directly export them to your social media account.
10- Download the video:
In the upper right corner, select the upload option. Select the video resolution for the video and download it to your phone. You can also directly upload the video on your TikTok account.
Edit TikTok video with ShotCut Free Video Editor now!
ShotCut offers a great interactive feature. Edit TikTok video is now made easy for everyone. Download ShotCut video editor now and unleash the power of video editing on your mobile!
👉🏻 Follow ShotCut Video Editor: Facebook | Instagram | Twitter | Pinterest | YouTube | Website | TikTok