How to Make a Touching Father's Day Video for Your Dad
Thinking about what to get for Father's Day? Let's use ShotCut's free video editor to make a touching Father's Day Video.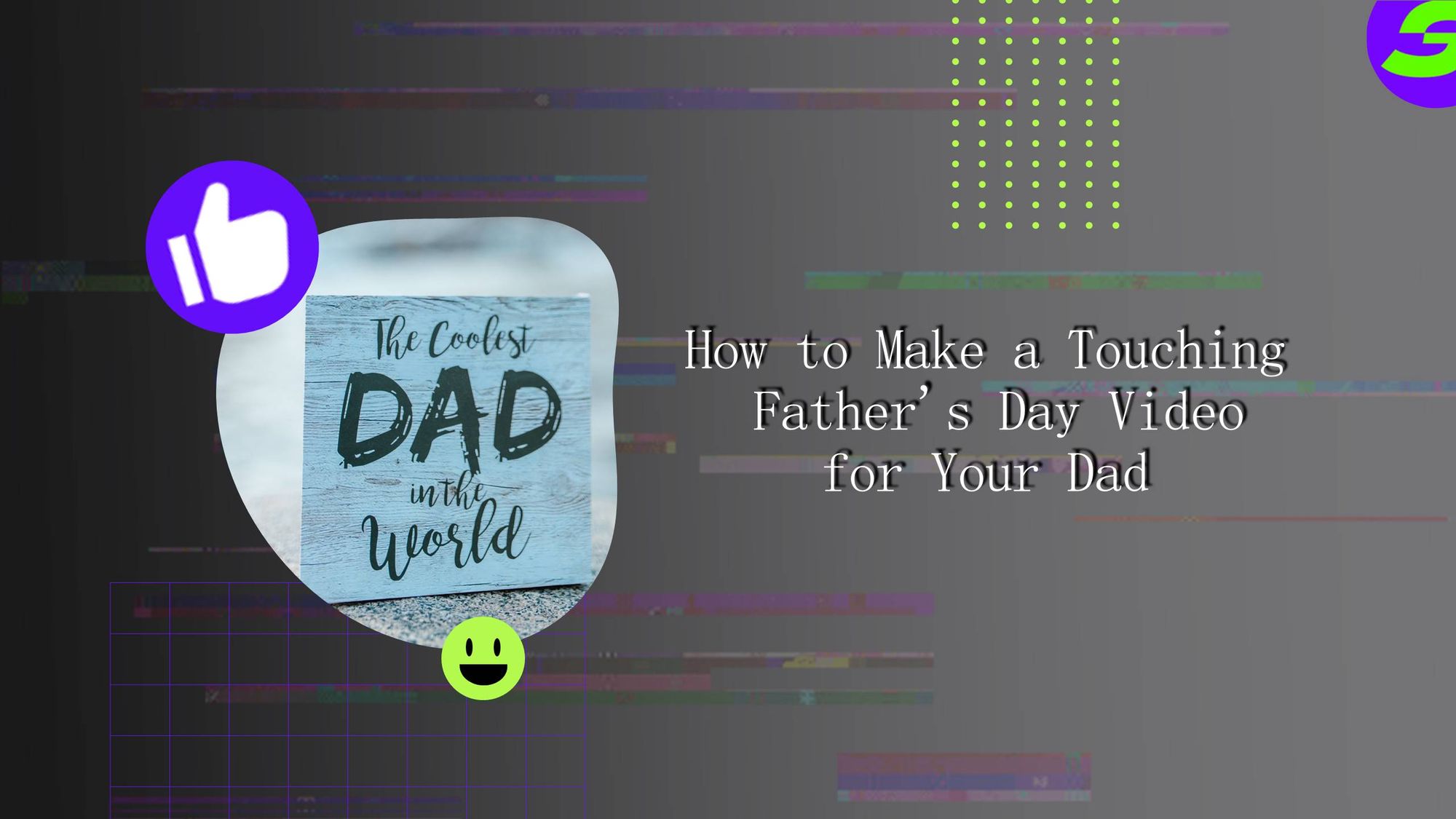 Thinking about what to get for Father's Day? Why not create a touching Father's Day video? Let us help!
Father's Day is a momentous occasion that honors the influential figures who have guided us, supported us, and helped shape who we are. It is a day dedicated to celebrating fathers' love, sacrifices, and unwavering commitment worldwide. As this special day approaches, it is crucial to recognize the profound impact a heartfelt video can have on our fathers, allowing us to express our deepest emotions and appreciation uniquely and memorably.
Father's Day is a day to pause, reflect, and acknowledge their selflessness, wisdom, and unconditional love. Through a heartfelt fathers Day video, we can go beyond the usual gestures and truly convey the depth of our feelings, leaving a lasting impression that words alone cannot achieve.
To aid in the creation of these heartfelt videos, one invaluable resource is the free video editing app, ShotCut. ShotCut provides a user-friendly platform that enables individuals to transform their cherished memories and sentiments into visually captivating narratives. With its intuitive features and extensive editing capabilities, ShotCut empowers anyone, regardless of technical expertise, to create a beautiful and personalized tribute for their fathers.
How to Make a Touching Father's Day Video with a free video editor
Creating a touching Father's Day video for a fathers Day gift involves a thoughtful combination of various elements expressing love, gratitude, and appreciation. You can craft a video that resonates deeply with your father by carefully selecting the right music, choosing meaningful visuals, and scripting a heartfelt message. In this blog, we help you through the step-by-step process of using ShotCut, a free video editor, to create a professional-looking Father's Day video that is personalized and authentic.
Elements of a Touching Father's Day Video:
● Music Selection: Choose a soundtrack that evokes emotions and complements the mood of your video. Consider selecting a song with sentimental lyrics or a melody with special meaning for you and your father.
● Meaningful Visuals: Include a collection of photos and videos that showcase memorable moments shared with your father. These visuals can range from childhood pictures, family vacations, celebrations, or any cherished memories that hold significance to your relationship.
● Heartfelt Message: Script a sincere and personal message that expresses your love, gratitude, and admiration for your father. Speak from the heart, recalling specific instances or qualities that have profoundly impacted your life.
Step-by-Step Guide to Creating a Father's Day Video with ShotCut:
Step 1: Download ShotCut
Simply type ShotCut video editor on the Google play store and download ShotCut App.
Step 2: Import pictures
Tap the Create project option and select pictures and videos you wanna add to your Thanks Dad video for your Father's Day gift.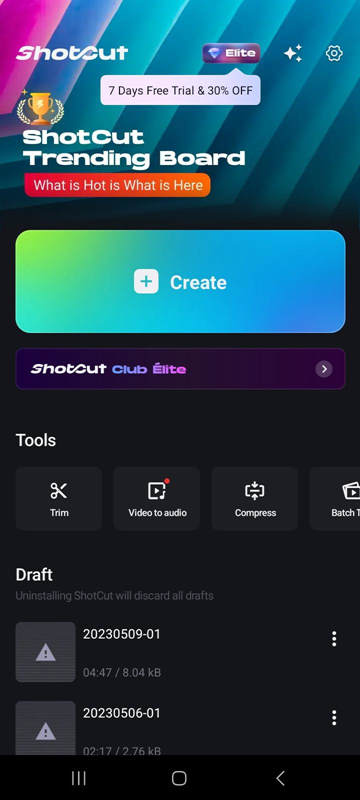 Step 3: Arrange Clips
Rearrange the clips on the timeline to create a narrative flow. Trim the clips if needed to highlight the most significant moments.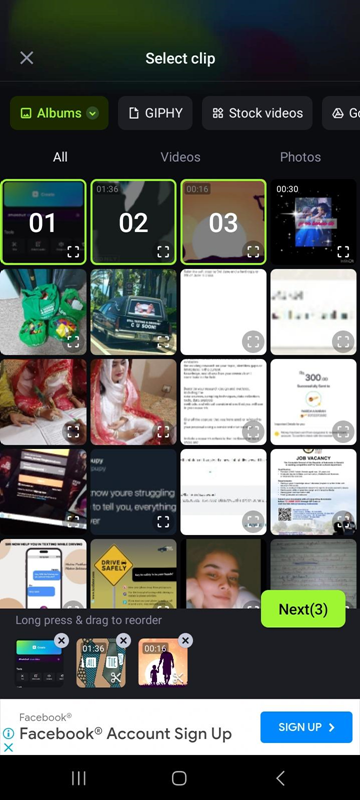 Step 4: Add Transitions and Effects
Enhance the visuals of your video by adding transitions between the clips. ShotCut offers a range of transitions, such as fades, wipes, and dissolves.
Step 5: Include Text and Titles
Select the "Add Text" option from the toolbar to display personalized messages or captions and choose the appropriate text style. Adjust the font, size, and color to match the overall theme of your video.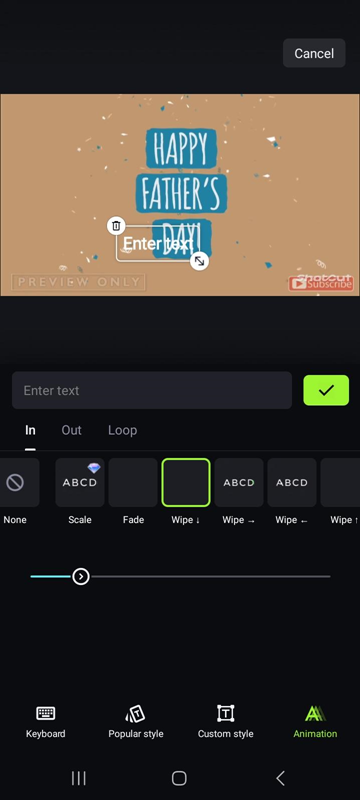 Step 6: Insert Music
Click on "Music" to select the music track. Right-click on the audio track to adjust the volume or fade in/out the music.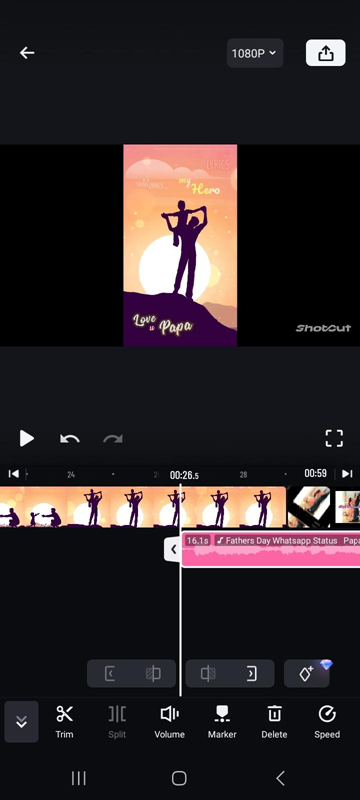 Step 7: Export and Save
Once satisfied with the arrangement, transitions, effects, and audio, click "Export" in the upper right corner. Select your desired video format and quality settings.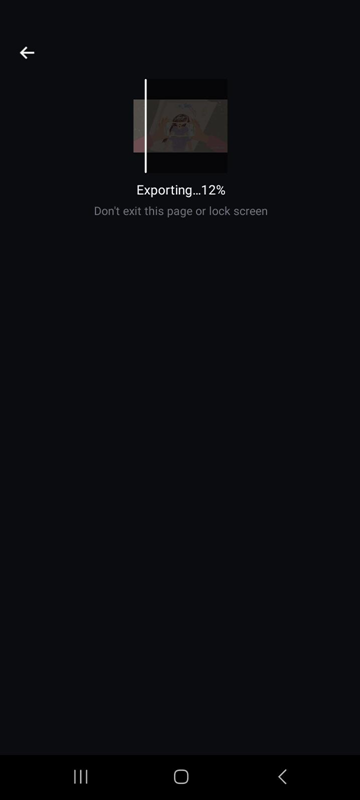 Importance of Personalization and Authenticity:
To create a genuinely touching fathers Day video, infuse it with personalization and authenticity. Incorporate moments unique to your relationship with your father, such as childhood videos, inside jokes, or shared hobbies. Craft a heartfelt message reflecting your genuine emotions, memories, and father's impact on your life. By adding these personal touches, you create a significant thanks, dad video that resonates with your father in a truly unforgettable way.
Use ShotCut's free video editor to make a Touching Father's Day Video.
Creating a Father's Day video allows you to go beyond traditional gestures and express your deep emotions for your dad. It allows you to immortalize memories, convey heartfelt messages, and celebrate his profound impact on your life.
Now it's time to start planning and creating your Father's Day video using ShotCut. Follow the step-by-step instructions in the article, and let your creativity flow as you select the perfect music, choose meaningful visuals, and craft a heartfelt message. Use ShotCut's intuitive features to create a professional-looking video with the essence of your relationship with your dad.
👉🏻 Follow ShotCut Video Editor: Facebook | Instagram | Twitter | Pinterest | YouTube | Website | TikTok