Slow Down Time: How to Make Video Slow Motion on Android
The art of slow-motion video creation with ShotCut on Android! Learn how to make video slow motion with free video editor today!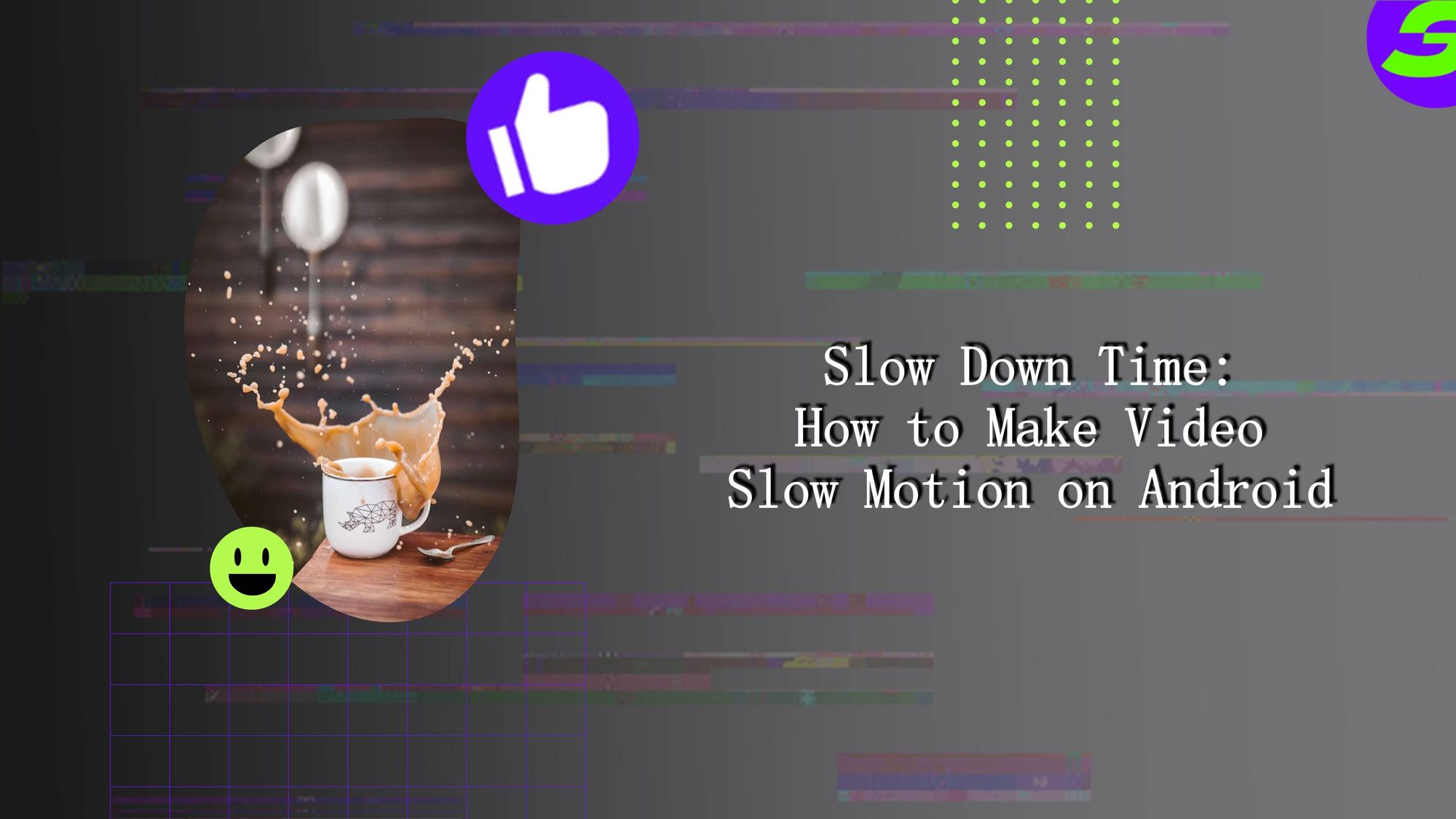 From aesthetic video edits to your friend's slow-mo walk, slow-motion videos have an impact! Learn how to make video slow motion with free video editor today!
Slow-motion videos have a captivating ability to portray ordinary footage into something truly extraordinary. They can focus and amplify something and provide a unique perspective on what might otherwise be a normal scene.
When watching a normal video, the sudden slow-down of a scene creates a visual impact that is striking and undeniable. However, it allows us to see details that might be missed at regular speed, revealing the subtleties of motion and expression. It provides a rich visual experience and elevates storytelling, lending depth and complexity to narratives.
So more people want to make those slow-mo edits, and the demand for user-friendly video editing tools has also raised. More than ever, people are looking for ways to create professional-level videos from the comfort of their smartphones, exploring new avenues of creativity and expression.
Introducing ShotCut: Your Slow-Motion Companion
When we are looking at how to make video slow motion on Android device, there's a sea of video editing tools available. Still, only one name stands out as a top choice for creating enchanting slow-motion videos: ShotCut.
This video editor is renowned for its ability to empower both the new bees and professionals alike with tools that make your videos just wow.
The best thing about ShotCut is its intuitive interface. User-friendly and approachable, it smoothly guides users through crafting slow-motion masterpieces. With a range of adjustable settings and easy-to-follow controls, this tool makes it simple to manipulate playback speed, offering the flexibility to slow down or speed up footage to the perfect pace as it allows you to set different speed levels.
Besides this, It offers various features and functions, from basic cutting and trimming to more advanced effects and transitions.
What sets ShotCut apart from many other video editing tools is that it simplifies the process of making slow-motion videos on Android. Diving into complex settings or struggling with difficult controls is unnecessary.
Download ShotCut to discover how it can unlock a new world of visual storytelling right on your Android device. Let's take a look at how to make video slow motion with ShotCut video editor now.
Step-by-Step Guide: How to Make Video Slow Motion on Android Device
Step 1: Open ShotCut and Import Media
Foremost what you have to do is to open Shotcut. 😀
Once open, import media and select the relevant files from your device, and they'll appear in the media library, ready for editing.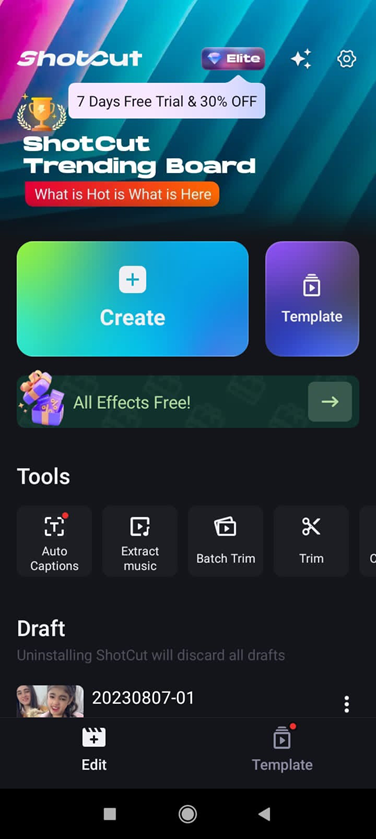 Step 2: Tap on the Video To Start Editing
Browse through your imported media in the library and tap on the video you wish to turn into a slow-motion one. Once selected, it will appear in the timeline, giving you a clear view of the entire clip and readying it for editing.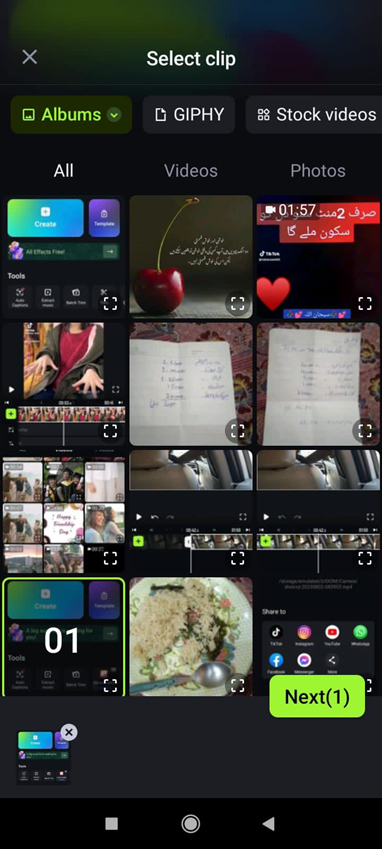 Step 3: Select Slow Mo Feature
With your video in place, you can now edit and slow things down. Look for the Slow Mo feature (press edit and it will appear there). Tapping on this will open up the slow-motion controls, granting you the ability to adjust the playback speed of your video.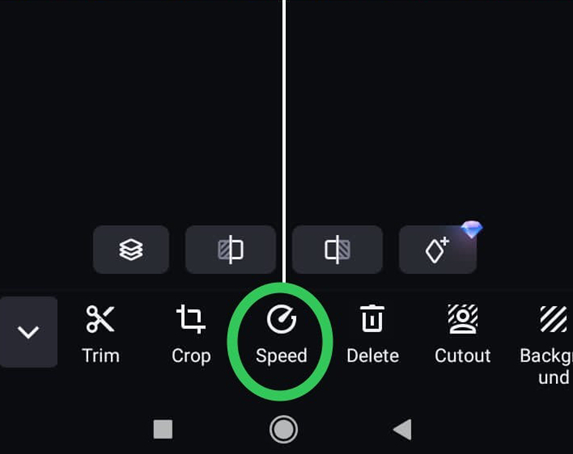 Step 4: Adjust the Slow Mo Speed
ShotCut provides intuitive controls for adjusting the speed of your slow-motion effect. A slider will allow you to precisely set the desired speed, play around with this setting until you find the perfect pace that captures the emotion or detail you want to highlight.
Step 5: Make Final Adjustments
Once you've set the slow-motion speed, take some time to review your video. Additional tweaks are needed to create the perfect final product.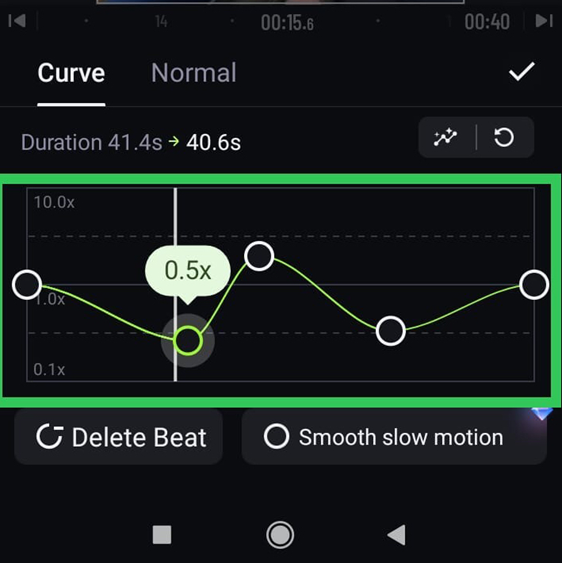 It could include trimming unnecessary parts, adding transitions, or adjusting the colour balance. ShotCut's array of editing tools allows you to refine your slow-motion video until it's right.
Must Try:
If you want to slow a certain part of a video, use the "cut feature" to cut that specific portion of the video and then apply slow motion only. It will take your video to the next level.
Thank us later!
Final Step: Export and Share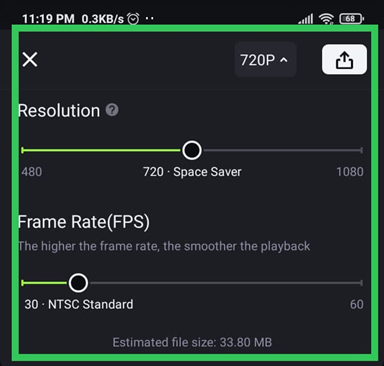 When you're satisfied with your slow-motion video, export it in the desired quality settings, and you'll have a professionally crafted slow-motion video ready to share on different social media platforms.
Spice up Your Creations: ShotCut's Additional Features
ShotCut's slow-motion capabilities are compelling, but that's just a trailer. It has much more to offer. Here's a glimpse into some additional features that can help you spice up your creations:
Video Effects and Filters
Along with the slow-motion feature, the ShotCut is packed with various video effects and filters, allowing you to glamour the appearance of your videos. From simple colour adjustments to more compelling visual effects like blurring and vignetting, these features offer endless opportunities to try.
Transitions
Believe me that transitions smoothen your video. It's a simple fade or a more complex wipe; changes help to keep the professional flow between different segments of your video, enhancing the viewer's experience.
Audio Editing
Great visuals deserve great sound, and ShotCut offers audio editing capabilities to match. You can fine-tune the audio levels, add effects, or overlay narration.
Text and Titles
Storytelling needs to be completed with text & titles. ShotCut's text and title tools allow you to add textual elements to your videos in various fonts and sizes.
Make Slow-Motion Videos with ShotCut Free Video Editor Today
A remarkable blend of simplicity, flexibility, and power, ShotCut allows even the most novice creators to produce professional-level slow-motion content. This article and shot cut have streamlined the best approach to slow-motion video creation, making it accessible and enjoyable.
So if you want to make some aesthetic slow-mo edits, don't hesitate to download ShotCut and dive into the sea of features. It's an excellent companion for your slow-motion video projects.
So why wait? Watch the power of slow motion, explore the world through a new lens, and let ShotCut be your guide. Your next captivating slow-motion masterpiece is just a few taps away.
👉🏻 Follow ShotCut Video Editor: Facebook | Instagram | Twitter | Pinterest | YouTube | Website | TikTok