Make This Mother's Day Extra Special with Personalized Video
Make this Mother's Day extra special with a personalized video. Create a personalized Mother's Day Video with ShotCut free video editor.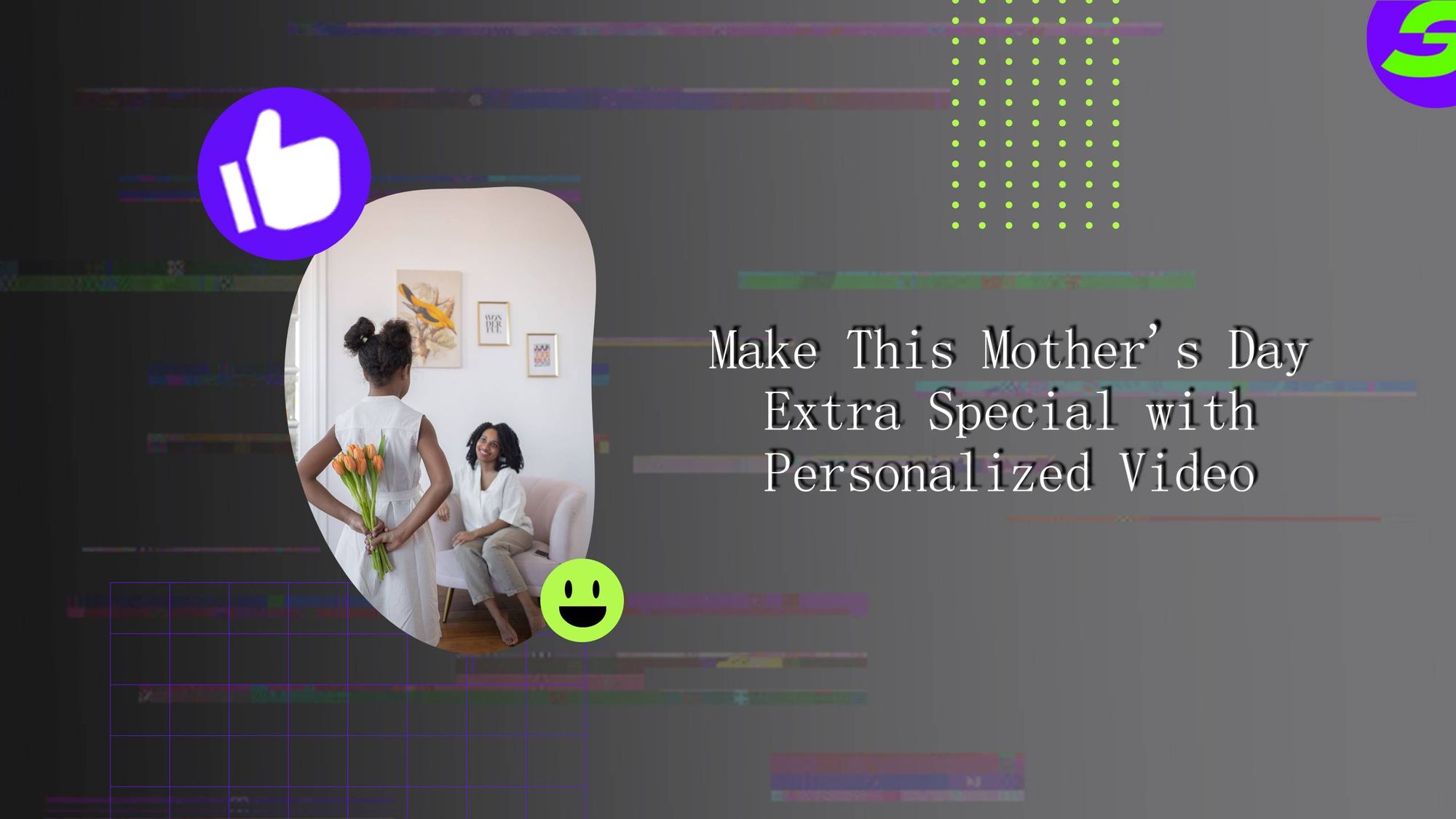 Mother's Day is an occasion celebrating the bond between a mother and her child. It is a day to show gratitude and appreciation for all the sacrifices and loves our mothers have bestowed upon us. As Mother's Day approaches, finding ways to make it unique and meaningful for our moms is essential. You can do this by creating a personalized video that expresses our love and appreciation.
A personalized video is a unique and thoughtful gift that can make a mother feel loved and appreciated. It allows us to showcase our feelings in a creative and heartfelt way. Unlike store-bought gifts, a personalized video captures the essence of our relationship with our mothers and provides a lasting memory that can be cherished for years.
There are many ways to make a video extra special and personalized. One can include old family photos, favorite songs, and particular messages. Additionally, the video can feature memories of special moments shared with Mom or messages from family and friends expressing their gratitude and appreciation.
How to Create a Personalized Mother's Day Video with a free video editor
Are you looking for a free and easy-to-use video editor to create a personalized video for your mom on Mother's Day? Look no further than ShotCut! It is a free, open-source video editor with powerful tools and features to create stunning videos.
This blog will help you how to use ShotCut to create a personalized video for your mom on Mother's Day.
Step 1: Download and Install ShotCut:
First, download and install ShotCut on mobile phones through Google Store.
Step 2: Import Media
Once you have installed ShotCut, open it and click the "Create" button to import your media files, such as videos, photos, and music.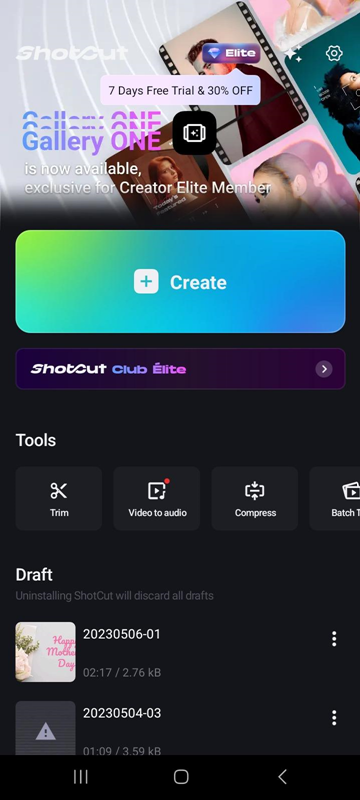 Step 3: Arrange Media
Next, drag and drop the media files onto the timeline in the way you want them to appear in your video. You can trim or split the video clips and adjust the audio and video tracks.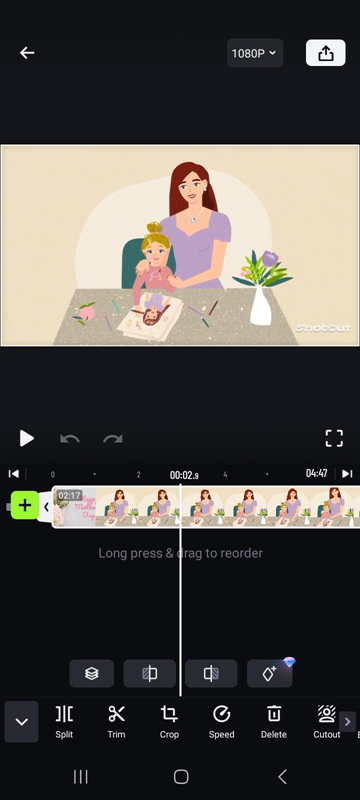 Step 4: Add Effects and Filters
ShotCut provides a wide range of video effects and filters that you can add to your video to make it look more professional and polished. For example, you can add a color filter, adjust the brightness and contrast, or add a blur effect.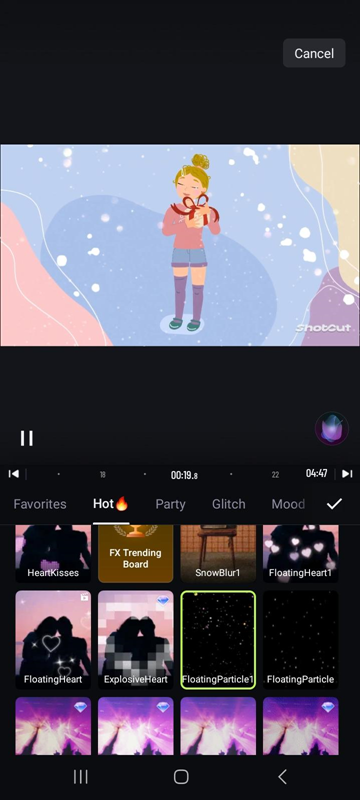 Step 5: Add Text and Titles
You can add text and titles to your video to make it more personal and heartfelt. To add text, click the "Text" button in the toolbar and type in your message. You can also customize the text's font, size, and color.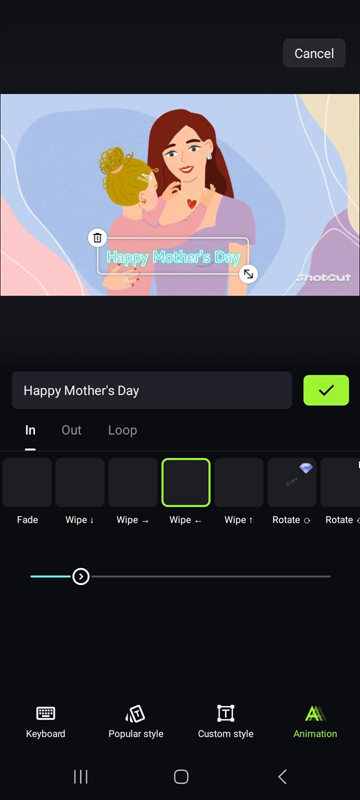 Step 6: Add Music
To add music to your video, import the music file and click the "Audio" button in the toolbar. Then set the music onto the audio track in the timeline. You can adjust the volume and duration of the music as needed.
Step 7: Export the Video
Once you finish editing your video, click on the "Export" button to save the video to your computer. You can choose the video format, resolution, and quality.
Tips for making the video special and memorable:
● Choose an appealing theme that reflects your mom's personality and preferences
● Use high-quality photos and videos that showcase your special memories with your mom.
● Add a personalized message or voiceover to express your love and gratitude
● Choose a meaningful song or sound that resonates with your mom
● Keep the video short and sweet to hold your mom's attention
Create a Personalized Mother's Day Video with ShotCut free video editor.
Mother's Day is a unique event that should be celebrated in full swing. With ShotCut, creating a personalized video for your mum on Mother's Day has never been easier. Give it a try, and show your mom how much she means to you!
👉🏻 Follow ShotCut Video Editor: Facebook | Instagram | Twitter | Pinterest | YouTube | Website | TikTok