Top 15 Christmas Party Decorations On Instagram
Why not share your ideas and inspire others? Share Your Christmas Party Decorations With Shotcut Free Video Editor.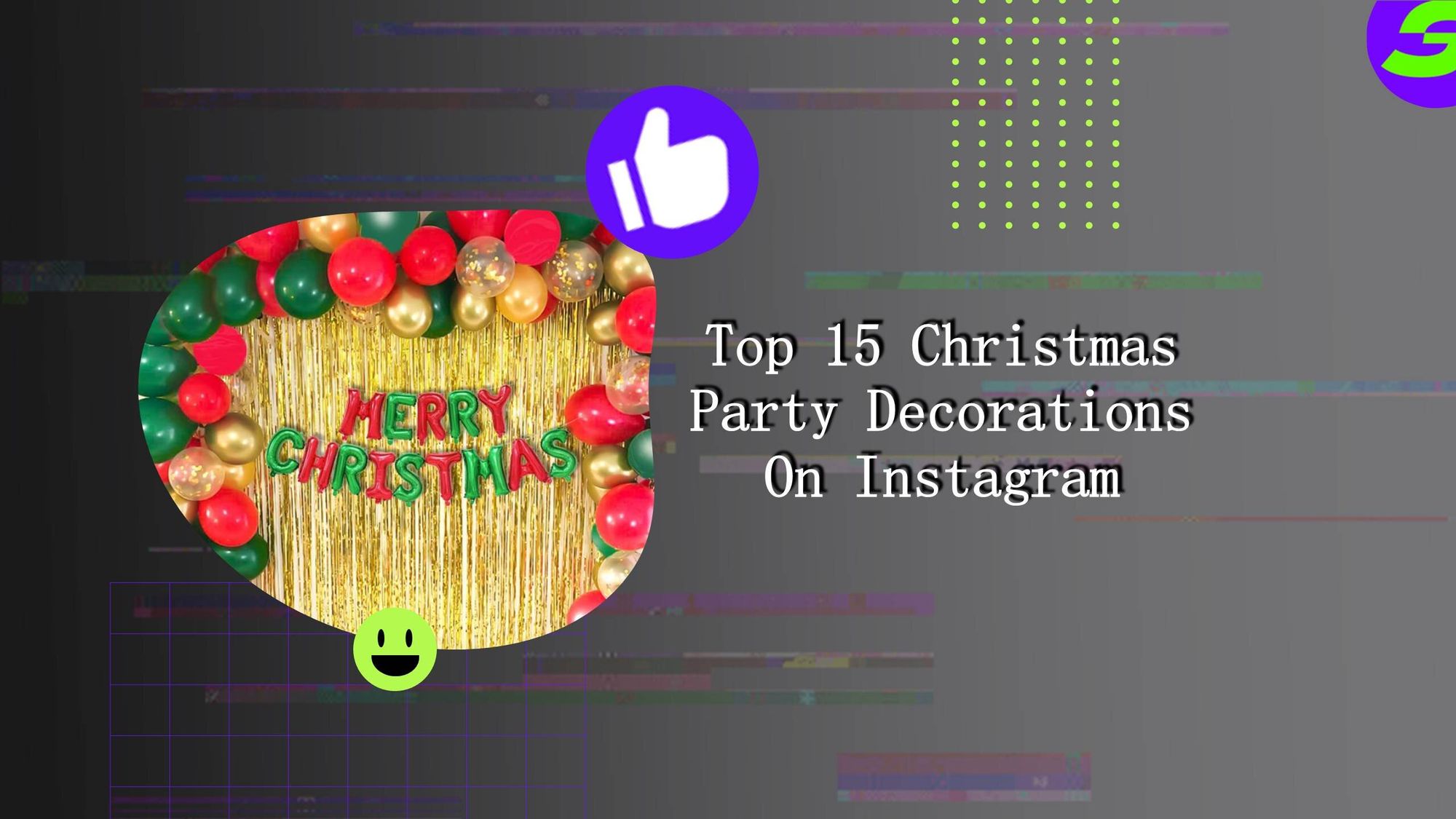 November has arrived, and December is around the corner. Everyone is looking ahead to Christmas party decorations planning. The countdown is officially on!
However, everyone is curious about how to decorate their home with unique Christmas party decorations. There are many new ideas to decorate a home with amazing things for Christmas decorations, but getting inspiration must be hard for everyone. If you're looking for Christmas party decorations for this holiday, we have listed some really useful Instagram accounts.
15 Best Christmas Party Decorations On Instagram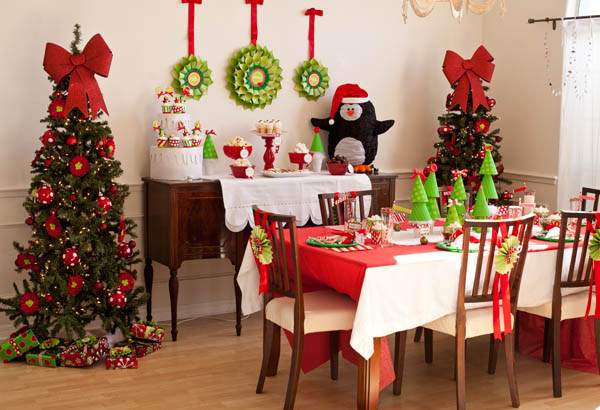 These accounts serve up the extraordinary in glitzy, festive decoration. Traditional colors give way to bright and bold hues, and standard decorations burst with a colorful personality. Spend time getting to know these festive decor grams to add a little sparkle to your home.
On her colorful feed of Instagram, you will get amazing Christmas decoration hacks. Amanda Kingloff, a crafter, mom, and founder of Project K!d shares delightful ideas and all sorts of other playful, kid-friendly ideas that spread the holiday spirit this time of year.
A perfect feed to get Christmas party decoration ideas. Follow Rachel Faucett, the mom of five toddlers who solely runs the Handmade blog Charlotte. You'll never be short on Christmas craft and decor ideas.
This festive account posts photos of the best decoration ideas throughout the year. You can quickly get inspiration from their photos and create a new idea. Follow along to keep the holiday spirit going for the long haul.
Kara Whitten, the founder of Kailo Chic, has a distinct and fantastic style that will instantly brighten up your home with unique Christmas party decorations. Her daring take on traditional holiday decor adds a festive and colorful touch to any celebration.
JoyCho's cleverness is DIY projects king. Her insanely crafty ideas for holiday-inspired fun will appeal to DIY enthusiasts. Her DIY tutorials are also entirely doable.
With a collection of iconic Christmas-y scenes and settings, add instant holiday magic to your home decoration by adding this must-follow account immediately.
This spirit-filled feed should be at the top of all Christmas decorations because it is full of unique ideas. This is a must-follow list, with a yearly countdown to Christmas—so you can always be inspired.
Stephanie's farmhouse is a beautiful place to visit all year. Still, her photos are magical when she decorates them for the Christmas holidays. Keep reading for your daily dose of holiday inspiration and unique ideas place too.
Twinkle Twinkle Little Party's Instagram account adds fun, festive vibes to everything they touch. They are designers of epic celebrations for kids—and their feed shines during the holiday season and spreads joy to all. This is an excellent account through which your kids can get some Christmas party decorations ideas.
Put on some Christmas music and start decorating your home with the ideas listed on this account! For Christmas holiday decoration ideas, this feed is jam-packed with holiday spirit 365 days a year.
In addition to sharing beautiful Christmas home decoration ideas, these sisters, Elise and Emma, are entirely relatable. You'll enjoy keeping up with them all year on your Instagram feed for fantastic home decoration ideas.
Like a kid the night before Christmas, you'll look forward to the next post from this account to get even more holiday spirit decoration ideas in the run-up to the big day!
Another great source for Christmas party decorations! This Instagram account will feed you all of the fluorescent rainbow's colors, and we'll all be better for it this season's decorations.
Nobody does celebrate holiday spirit more than this account. You will be indeed glad to see their fantastic decoration ideas for Christmas.
Follow this fantastic account to celebrate and get inspiration for your Christmas decorations. They have lots of ideas for Christmas party decorations!
Share Your Christmas Party Decorations With ShotCut Free Video Editor
If you are also a pro at decoration for Christmas parties, why not share your ideas and inspire others? Try making your Christmas party decorations videos for Instagram reels with ShotCut. This fantastic video editor has everything for free to make your Instagram reel stand out. It has incredible Christmas templates, stickers, fonts, transitions, and animations. You can easily create your Christmas decoration videos in seconds. Start running your own Instagram account to grab followers.
What are you waiting for? Download the app and start sharing your Christmas decoration ideas!
👉🏻 Follow ShotCut Video Editor: Facebook | Instagram | Twitter | Pinterest | YouTube | Website | TikTok