Tutorial: Create Your Own Spotify Lyrics Video Trend
Tutorial to create Spotify lyrics video trend with ShotCut video editor. Add lyrics screen recording, overlay over your video, and add blending!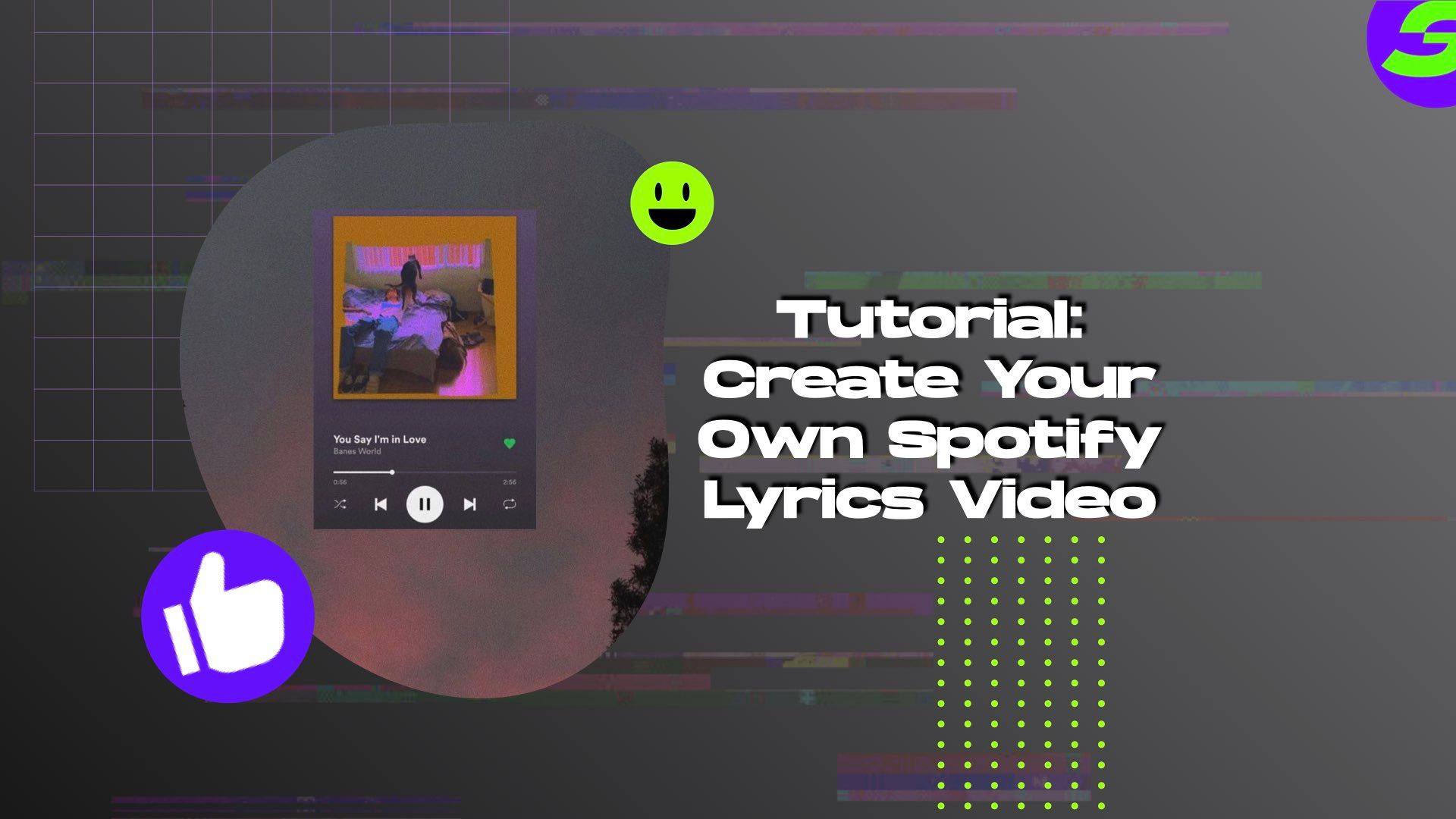 Spotify lyrics videos have become quite popular in the social media world. Over the years since Instagram has emerged and only continued to grow as a social media platform, Instagram users have come up with several trends. Spotify lyrics videos are the latest to create a buzz on Instagram reels or TikTok.
Spotify Lyrics Video Music Trend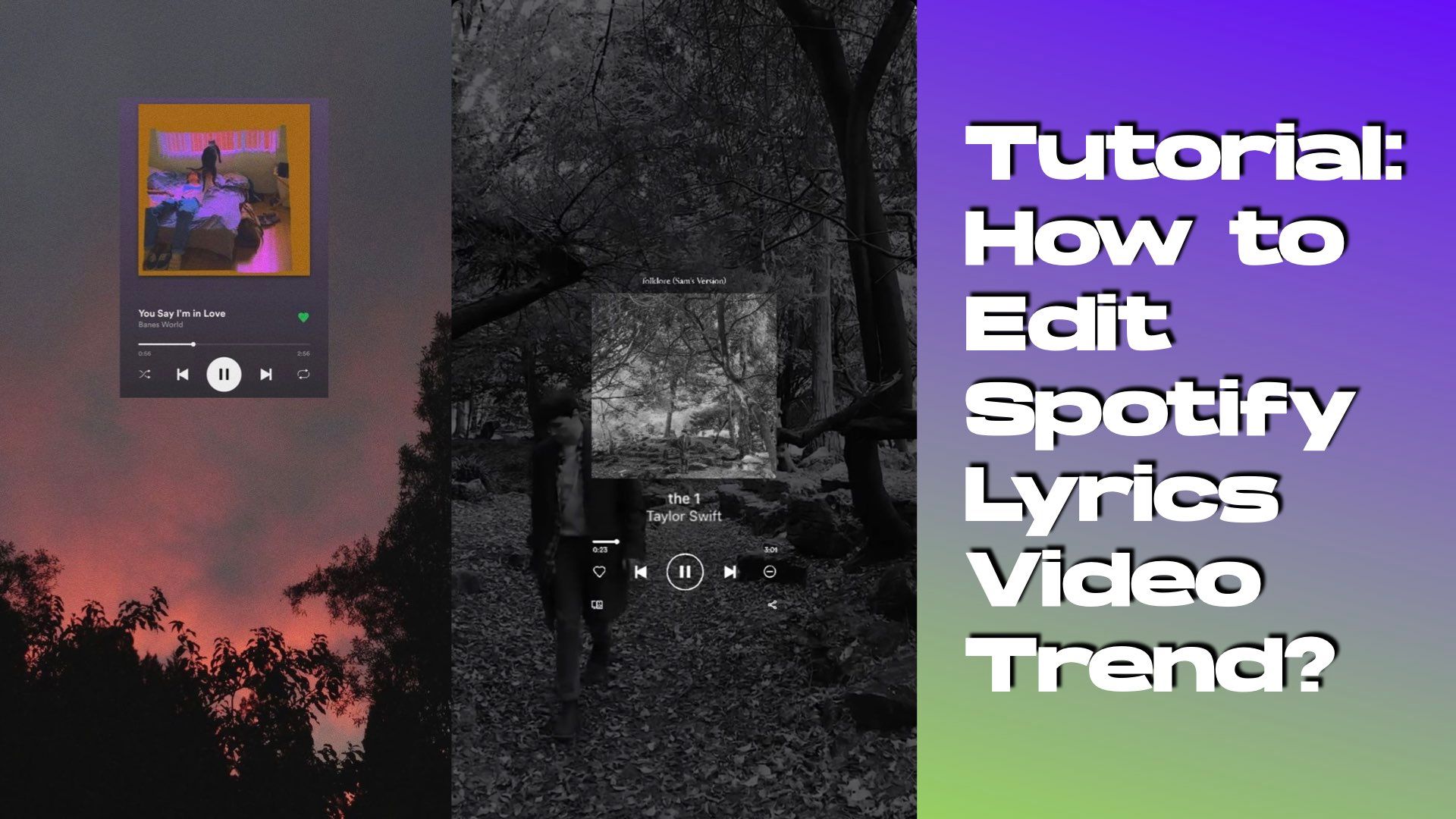 A trend that has gone viral has users transforming their photos into very realistic album covers using their photos. This trend involves Spotify lyrics videos and how users create their custom Spotify screen and preferred song.
Spotify music play trend has become increasingly popular due to the level of creativity of how the video is created. Simply put, this process entails a song being played, and you can create a design in your Instagram story of how it would look if it was on Spotify. It's simple and easy to do even without design experience, to create your own Spotify lyrics video for Instagram reels or TikTok.
Designing your own Spotify Lyrics Video
The design can be customized as personalized as you wish by adding your photos and music. You're utilizing Spotify lyrics videos to show off your best photos and share the type of music or artist you're into.
Now, if you're trying to make your videos pop and you are looking for software or app that you could use to edit your videos for free, who can beat free? Try ShotCut Video Editor and see for yourself. This app will allow you to: add more creativity to your videos and other outstanding features that will help your videos go viral.
Edit Spotify Lyrics Video With ShotCut Video Editor
For Android users, ShotCut video editor is a free video editing maker on Google Play. ShotCut free video editor is an easy-to-use video and audio editing app. This free video editing app can perform complete audio editing in post-video production activities. Similarly, this free video editor allows you to be creative like professionals. Edit audio and video files using various built-in tools to improve treble, gain, bass, and balance-related aspects. The platform aids video editors in making the editing process simple and painless.
The video can also be enhanced with text, lyrics, and transition techniques to make it more creative. There are many effects you can achieve: applying a mask over your videos, adding stylish text, blurring any features that you may not want to stand out, overlying to give your video a more eye-catching look, and adding your favorite music genre or a specific song to the mix. Your design options are easily laid out for you to choose to start creating your very first video, and you can do it from your very own mobile phone.
ShotCut also supports resolutions up to 4k. Users can cut and arrange different clips, mix music across several tracks, regulate volume, and manage white balance with the eyedropper tool. ShotCut offers everything needed in film development and editing.
How to Edit Spotify Lyrics Video With ShotCut Video Editor?
Now those who haven't seen the Instagram reels with the Spotify trend are wondering how they can get in on the fun. Here are the steps to creating your own version of Spotify Lyrics video for Instagram reels or TikTok.
Launch the ShotCut app.
Click on the create option in the center of the screen, select the video you want to use for the cover, and then press next.
Tap the overlay option in the editing section to select a song sticker.
Select the crop section by clicking on the crop. There is only a need for the bottom half of the song sticker, which contains the name, play, pause buttons, and switch song buttons.
Adjust it to how it would look on a Spotify platform.
Use the blend option and select "Pin Light."
Tap on the text and type the song lyrics, you can use the fonts provided, or you can upload your own.
Then you repeat the process. Remember to adjust it to the song played in your uploaded video so it runs simultaneously.
Use animations to take things up a notch.
After you've added all your finishing touches, your video can be exported and shared on Instagram or any other social media platform.
It's that simple, so what now? Try ShotCut video editor today and create your own Spotify lyrics videos. Get those likes rolling in!
👉🏻 Follow ShotCut Video Editor: Facebook | Instagram | Twitter | Pinterest | YouTube | Website | TikTok