Add Video Effects: Free video editor for Dazzling VFX Edits
Want to add video effects on your video?Add breathtaking VFX effects to your video with ShotCut Now.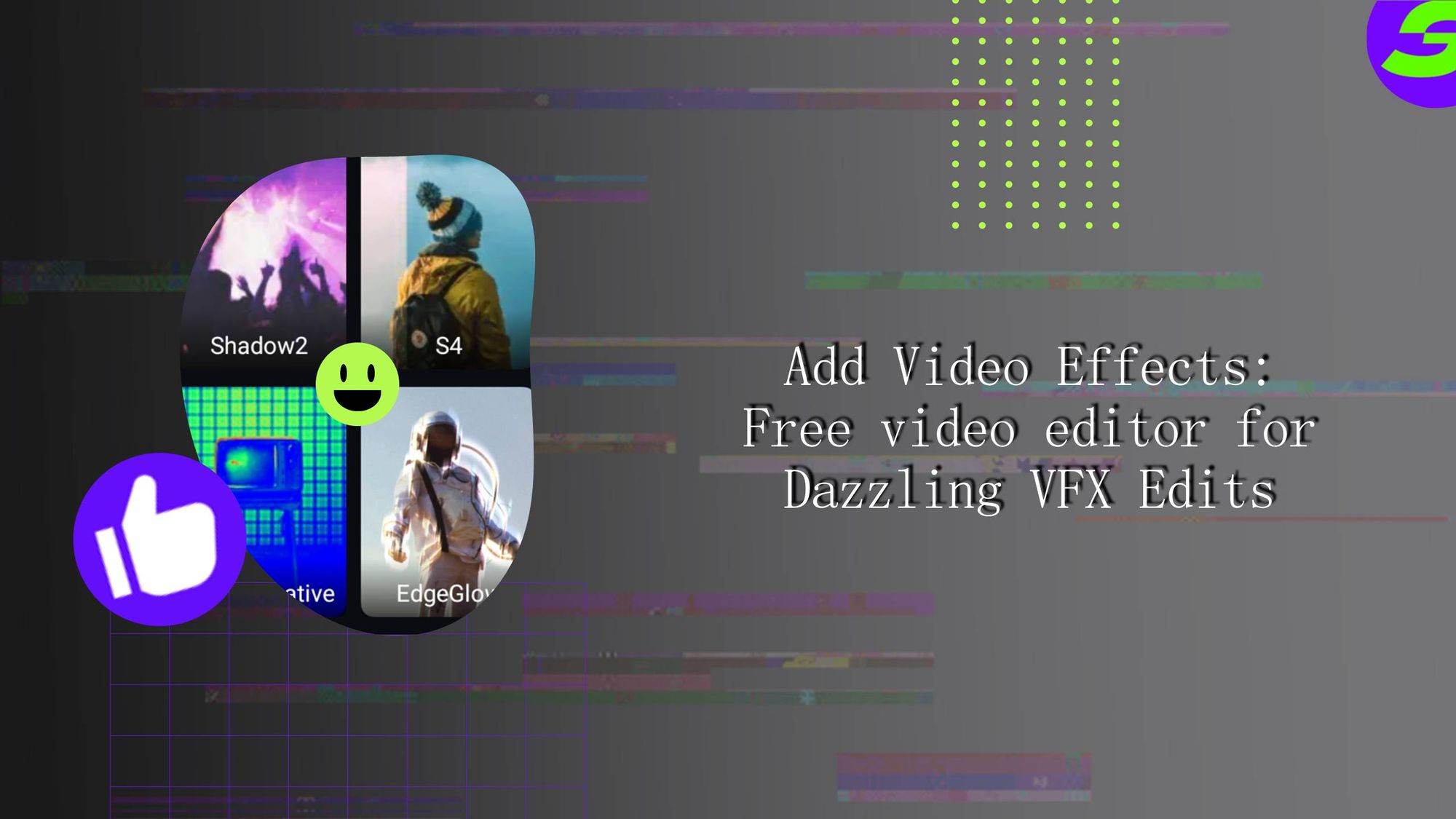 Want to add video effects on your video? Here's some tips for adding dazzling VFX edits for free. Read on to find out more!
Video effects have grown in popularity across numerous social media platforms in recent years. TikTok, a short-form video app, has become a hub for imaginative visual effects that enhance storytelling and magnify emotions. Instagram Reels, the platform's version of TikTok, has also adopted the concept, allowing users to weave exciting storylines with the assistance of stunning VFX. Similarly, YouTube Shorts has proven to be a sandbox for filmmakers working with VFX to create eye-catching videos. These platforms have essentially democratized content creation, allowing anybody with a smartphone and a creative vision to add video effects to videos that rival professional productions.
Investing in high-end video editing software may only sometimes be possible for content makers on a tight budget. This is where free video editing software may help. These programs provide various functions, including the ability to apply video effects without the high fees associated with expensive software. Free video editing software allows creators to compete on an equal playing field with larger productions, levelling the playing field and enabling creativity to show through. With the democratization of video editing, even people with modest means may bring their thoughts to reality.
Introducing ShotCut: Your VFX Editing Companion
ShotCut, the best Android video editor, is a versatile and sophisticated video editing program built for both novice and professional editors, and it is leading the way in the free video editing revolution. Due to its ability to apply video effects, ShotCut is a favourite among VFX fans. Because of the software's user-friendly interface, VFX may be explored without a high learning curve, allowing you to add video effects. Cropping, adding elegant typefaces, complex filters, and even chroma keying to alter backdrops smoothly are all accessible video effects. Regardless of your level of expertise as an editor or VFX artist, ShotCut allows you to create stunning cinematic masterpieces that captivate both your senses and the imagination of your viewers.
Add Video Effects with Dazzling VFX Edits on ShotCut
ShotCut is an effective alternative for easing the complex process of creating spectacular VFX cuts. The software's straightforward interface and user-friendly features provide a smooth editing trip, especially for those new to the field of visual effects. Unquestionably, the VHX (Video High experience) effects are ShotCut's most notable feature. These effects elevate your videos' graphics, turning commonplace clips into spectacular visual spectacles.
VHX effects give your works that "wow" element, making them stand out in the congested digital scene, whether it is by adding dynamic motion, strange transitions, or futuristic overlays.
Let's take a step-by-step look at how to add video effects using ShotCut to show off its capabilities:
Step 1: Download the ShotCut app from the Google Play Store
Step 2: Launch the ShotCut app and click the "Create" button.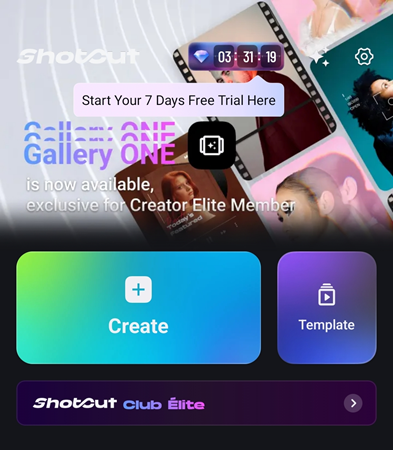 Step 3: Select the images and videos to which you want to add your effects to make your video look more appealing.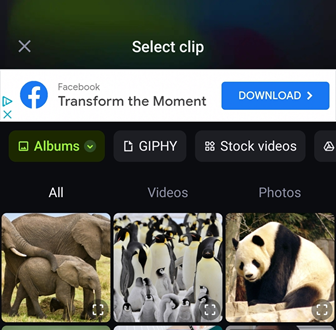 Step 4: Explore the vast video effects by selecting the "Effects" option. ShotCut provides a wide range of choices, including transitions and filters, to improve the quality of your video. You can choose anyone you want!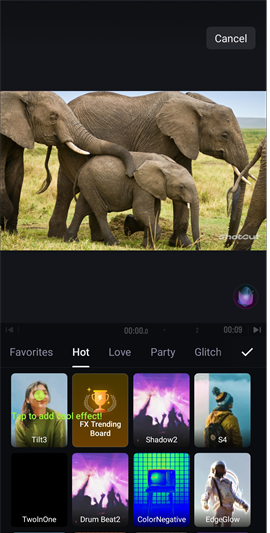 Step 5: Observe and adjust. You may see the effect in action by previewing your video. To make your VFX edit flawless, make the necessary tweaks.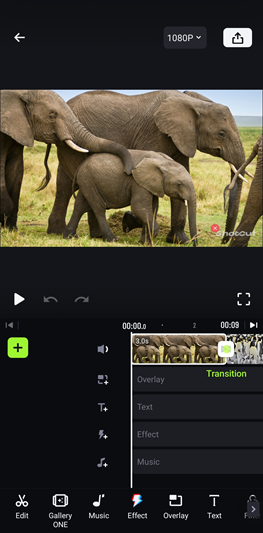 Step 6: Once satisfied with your masterpiece, select the format you want the movie stored by clicking the save button. After completion, you can upload it to any social media audience or share it with family and friends.

Many other video effects available on ShotCut free video editor
ShotCut's user-friendly interface and detailed instructions guarantee that developers of all skill levels can still create video effects. ShotCut offers a variety of extra tools that may take your video to the next level in addition to primary video effects.
• Sound Effects: You can enhance your videos with music, voiceovers, and sound effects to make them more appealing to your audience.
• Stop Motion: Try engaging stop-motion animations to give your films a charming and nostalgic feel.
• Slow Motion: A dramatic effect can be created by utilizing the power of slow motion to highlight critical moments.
• Blur Video: Use blur or mosaic effects to protect your privacy or highlight particular portions of your video.
• Video Filters: To improve colour, mood, and aesthetics, use various filters.
• Green Screen Editor: Use chroma essential methods to their full extent to eliminate backdrops or flawlessly combine multiple sequences.
Add breathtaking VFX effects to your video with ShotCut Now.
It is crucial to stand out in a world where innovation is plentiful, and attention is in short supply. Add video effects is a tried-and-true method for drawing viewers in, eliciting feelings, and producing material they'll remember. The best video editor for Android, Shotcut, allows video producers to have a solid ally to experiment, think outside the box, and create engaging content.
The practice of VFX has revolutionized how we consume and produce video. Free video editing app like ShotCut has opened the world of video effects to producers of all backgrounds, enabling them to infuse their projects with magic. Visual effects have become a mainstay of contemporary content creation, attracting audiences and leaving a lasting impression on anything from TikTok to YouTube Shorts. Take the plunge, dive into the VFX realm, and let ShotCut be your lighthouse on your artistic trip. To produce stunning VFX cuts that stand out in the digital world, download ShotCut right away. Your artistic journey is waiting. Download ShotCut today!
👉🏻 Follow ShotCut Video Editor: Facebook | Instagram | Twitter | Pinterest | YouTube | Website | TikTok