How to make Facebook Ads Video: A Step-by-Step Guide
How to make Facebook ads? A common question for Business owner. Here's how. Start Creating Facebook ads video with ShotCut free video editor today.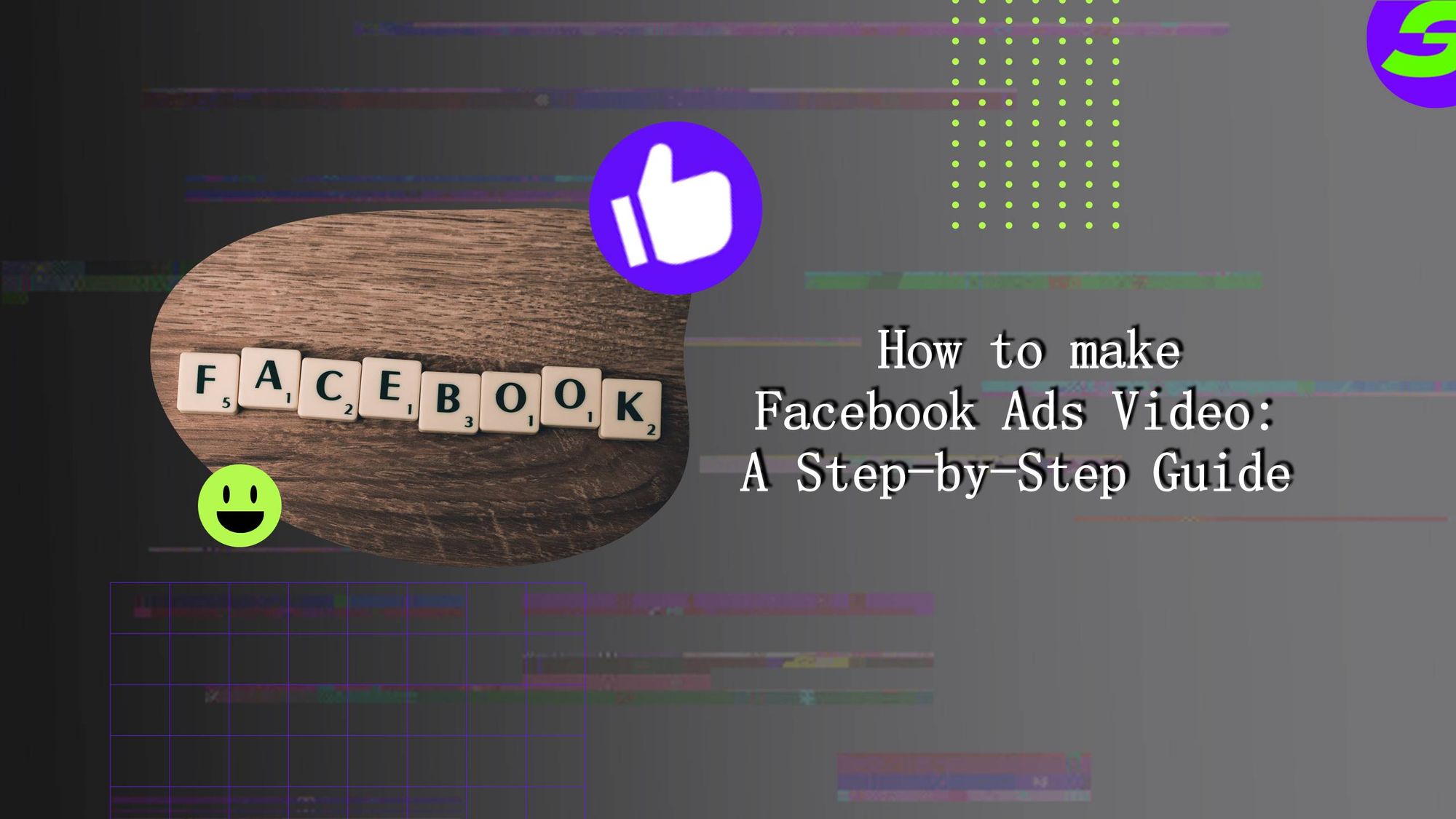 How to make Facebook ads? This is a question that business owners tend to think about when they want to expand their business. In today's world of Facebook marketing, video ads have become an indispensable tool for businesses aiming to make a lasting impact. The importance of incorporating video content in Facebook advertisements cannot be overstated. Audiences respond well to video ads, which have proven highly effective at capturing their attention and driving engagement.
With their visually compelling and immersive nature, video ads have the power to captivate viewers, convey messages effectively, and leave a lasting impression. They allow businesses to showcase their products, tell captivating stories, and connect with their target audience on a deeper level.
However, creating high-quality video ads can be daunting without the right tools. This is where ShotCut, a free video editor, comes into play. ShotCut provides businesses with a user-friendly platform to edit and enhance their video content, enabling them to create professional and visually appealing Facebook video ads.
With ShotCut's comprehensive features and functionalities, businesses can unleash their creativity and effectively convey their brand message through captivating video advertisements. Incorporating this free video editor into your Facebook marketing strategy is an invaluable resource for producing high-quality video ads that can stand out in the crowded social media landscape and drive the desired results.
Understanding the Power of Facebook Video Ads
Video content offers several advantages for businesses looking to create effective ads on the platform. Firstly, video ads generate higher engagement rates than other ad formats. With their visually dynamic and compelling nature, videos can grab users' attention as they scroll through their Facebook feeds. Additionally, video ads enable businesses to showcase their products or services in action, helping to increase brand visibility and create a memorable impression on viewers.
Moreover, video ads have the potential to improve conversion rates by effectively conveying the value and benefits of a product or service. Businesses can utilize free video editing apps or tools to leverage the power of video ads on Facebook. Several options are available for Android users, such as the best video editor for Android or a free video editor that can be easily downloaded from app stores. These video editing tools provide businesses with the necessary resources to create compelling and visually appealing Facebook ads.
How to make Facebook ads video using free video editor
Now that you know about the benefits of having Facebook video ads, the next question is how to make Facebook ads. First, you would need a video editor. One of which is the ShotCut app. ShotCut is a versatile and user-friendly free video editing software well-suited for creating captivating and professional-looking video ads for Facebook.
Thanks to its intuitive features and extensive range of options, beginners and experienced editors alike will find it easy to use. ShotCut, the best Android video editor, supports various video formats, ensuring compatibility with Facebook's requirements for video ads. Additionally, it offers features like timeline editing, multi-track support, transitions, filters, and colour-grading tools, enabling users to enhance the quality and impact of their Facebook video ads. With ShotCut, users can easily create visually stunning and engaging video ads that effectively grab the attention of their target audience on Facebook.
Step-by-Step Guide: How to Make Facebook Ads Video
Creating Facebook video ads involves several steps, from defining your campaign objectives to crafting compelling video content. Here's a step-by-step guide to help you through the process, focusing on how ShotCut's editing features can aid in creating effective Facebook video ads.
Step 1: Define Your Campaign Objectives Before diving into the creative process, defining your campaign objectives is essential.
Step 2: Understand Your Target Audience To create effective video ads, you must understand your target audience. Consider their demographics, interests, and behaviours.
Step 3: Plan Your Video Content Once you clearly understand your campaign objectives and target audience, it's time to plan your video content. Start by outlining the key message you want to convey and how you can engage viewers. Keep it concise: Facebook recommends keeping video ads under 15 seconds for maximum impact.
Step 5: Edit Your Video Using ShotCut: With ShotCut, you can make Facebook video ads that work ShotCut is a free and open-source video editing program.
Here's how ShotCut's editing features can aid in the process of making Facebook ads :
1. Visit the official ShotCut site or Google Play store to download the ShotCut software. Next, open the ShotCut app and click the "Create" button.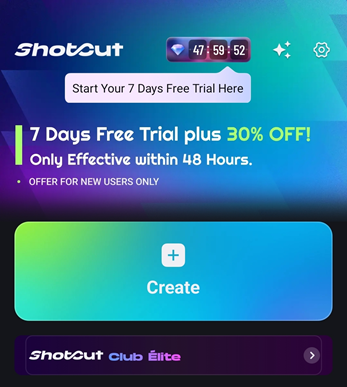 2. Select the images, and audio files you wish to include in your Facebook ads.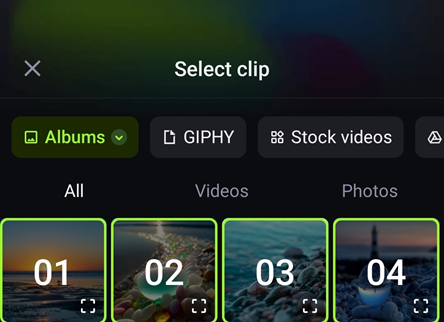 3. Arrange the clips on the timeline in the desired order. In this section, you can add transition clips of your favourite picture or audio of your choosing. All you have to do for your video is click on the transition option on the timeline to add more clips in between.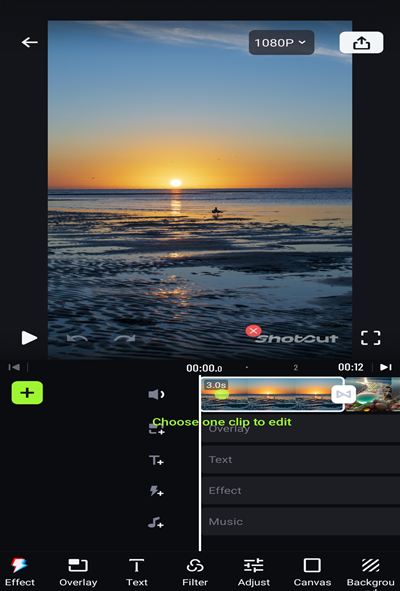 4. Add Captions: ShotCut enables you to add captions to your videos, which is essential for Facebook video ads. Select "Text" to add captions to your video. Customize the captions' font, size, and position to ensure they are easily readable.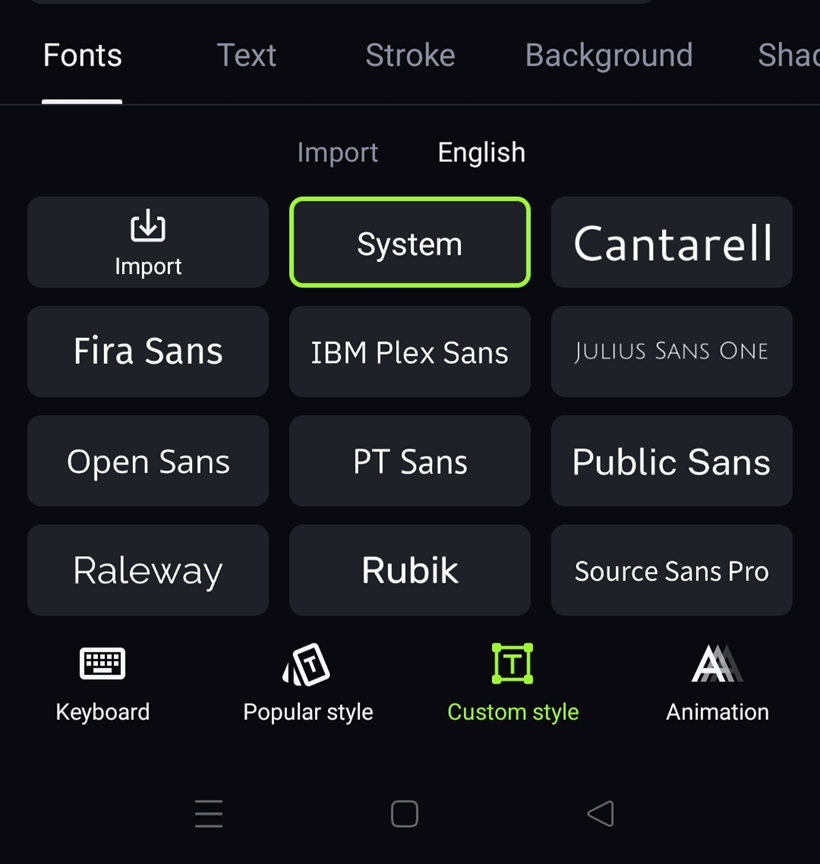 5. Adjust Video Settings: ShotCut provides various video settings adjustments, such as brightness, contrast, saturation, and colour grading. Use these features to enhance the visual appeal of your video, ensuring it looks polished and professional.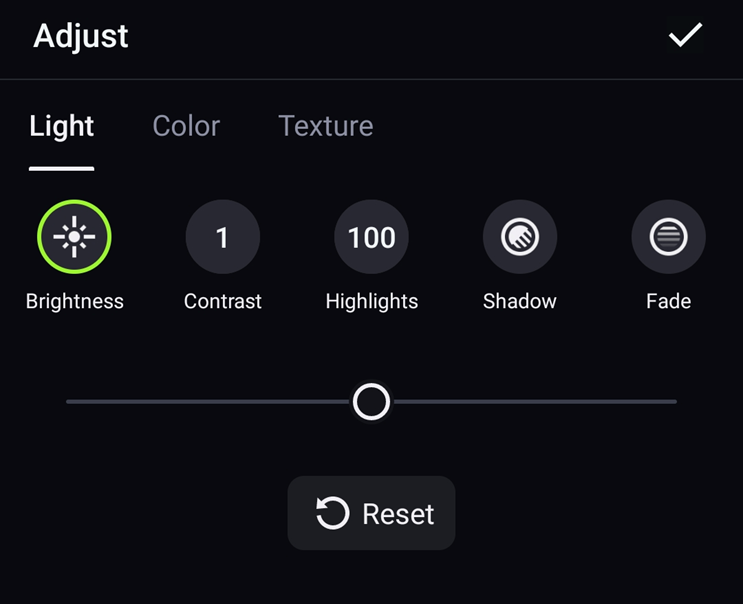 6. Export and Optimize Your Video. Once you have finished editing your video in ShotCut, it's time to export and optimize it for Facebook. Ensure you export your video in a format compatible with Facebook's requirements (such as MP4).

Remember, crafting effective Facebook video ads requires a combination of compelling content, targeted messaging, and optimization. By leveraging ShotCut's editing features, such as trimming, adding captions, and adjusting video settings, you can create visually appealing and engaging video ads that resonate with your target audience.
Start Creating Facebook ads video with ShotCut free video editor now.
Solving the question of how to make Facebook ads is an essential element when you're expanding your business across the Facebook platform. Start creating impactful Facebook video ads using ShotCut. This free video editor simplifies editing and helps businesses create effective ad campaigns. Download ShotCut and use its capabilities to save costs while creating engaging Facebook video ads. Enhance your Facebook marketing and advertisement campaigns today with the power of ShotCut's free video editing.
👉🏻 Follow ShotCut Video Editor: Facebook | Instagram | Twitter | Pinterest | YouTube | Website | TikTok