Create a Memorable Mother's Day Gift with a Video Montage
Use the free video editor to create memorable video montages as a Mother's Day gift. This heartfelt gift will surely be appreciated by our mother.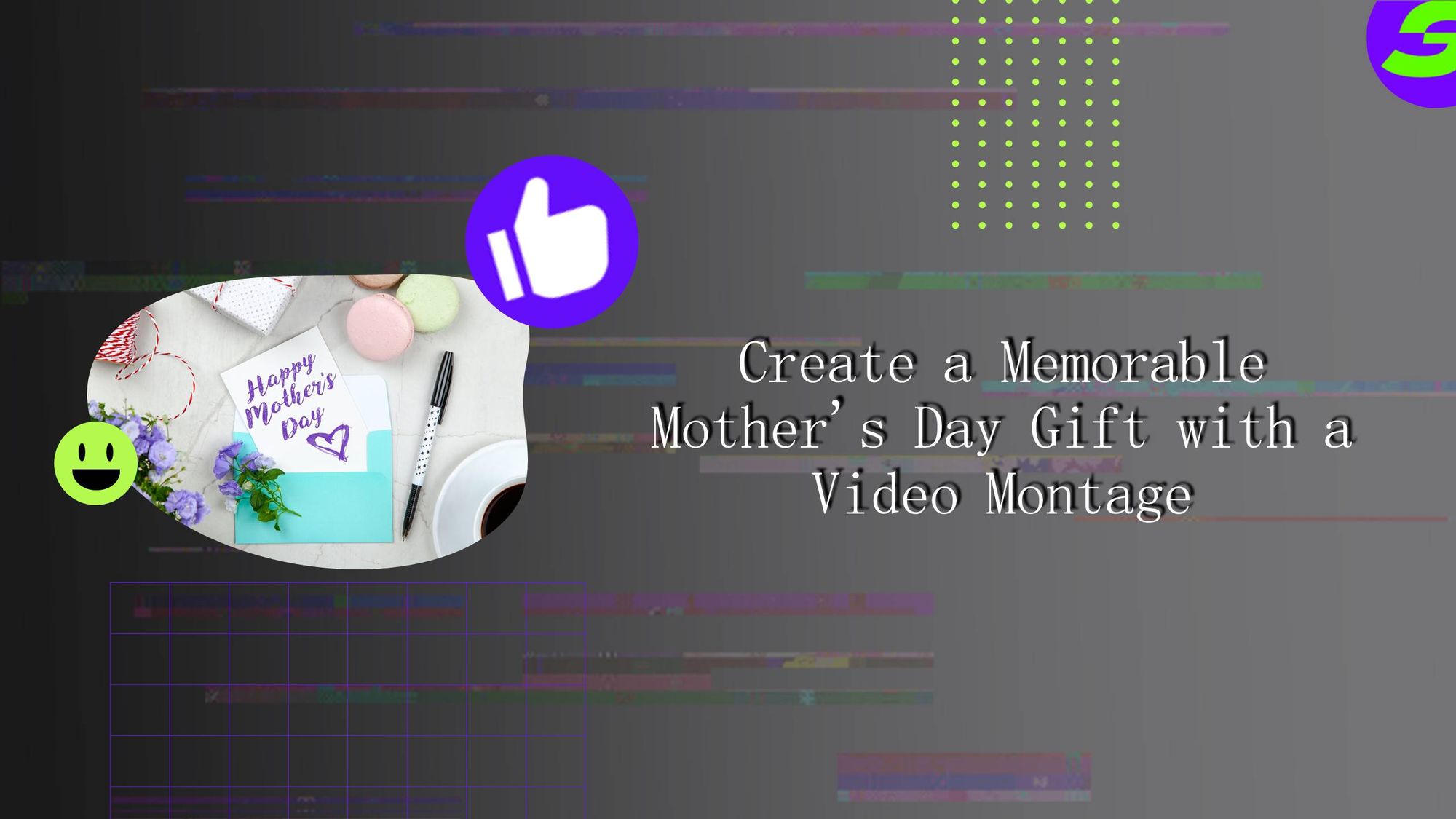 Here's an idea: Create a video montage for your Mother's Day gift. A video montage is a creative way to compile videos and images into one. Unlike other video presentations, video montage tells a story and conveys a message which is perfect if you are looking for a good Mother's Day gift video. A video montage is a great way to show everyone how much you care and love your mom.
Editing videos and pictures into a montage will be a personalized tribute to the special woman in our hearts on her day. This heartfelt gift will surely be appreciated and cherished by our mothers or our known mother figure. They will appreciate that this is a unique way of expressing your appreciation and love for them.
In creating a montage, you must have a good video editor. ShotCut is a good option, especially if you have an Android phone. ShotCut is a free video editing app that can be downloaded to help you create your beautiful Mother's Day gift. Do not worry if you do not have experience in video editing. ShotCut is designed so that beginners can create a beautiful masterpiece, even if with no experience. It is easy to use and comes with a lot of editing features.
Use the free video editor to create memorable video montages as a Mother's Day gift
Using ShotCut, you can create a memorable video montage as your Mother's Day gift. Here are the steps in creating your masterpiece.
Add the elements. Upload all your materials in ShotCut. Photos or videos that will help you create your story for your montage. Choose materials that will resonate with your mom greatly. Look for happy memories. Photos and videos that felt good. Remember that a montage tells a message. Therefore, it is good to arrange these materials in a way that tells your story.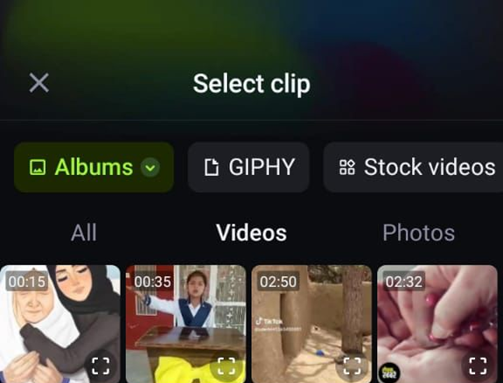 2. Add text. Text can be formatted in different styles, as ShotCut has a wide variety of fonts to choose from. To make your montage personalized and special, you can put in some quotes that your mother usually says.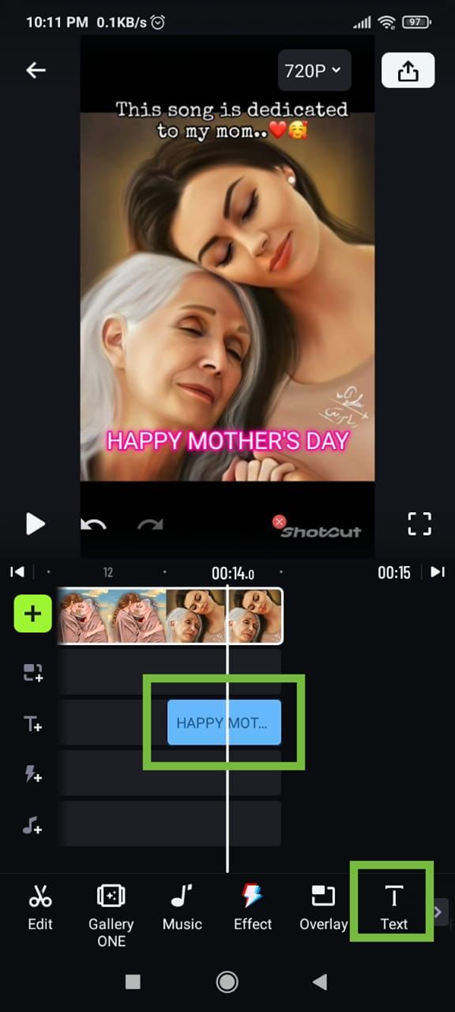 3. Add filters and other video elements. Filters, special effects, or personalized messages can make your montage more heartfelt. These video elements can help you create a professional-looking video montage. Be creative.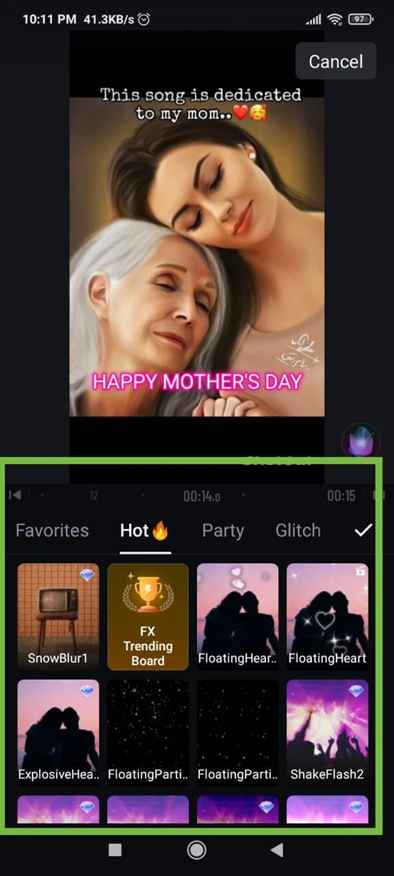 4. Once you're happy with the draft. You can save it and upload it on your social media platforms.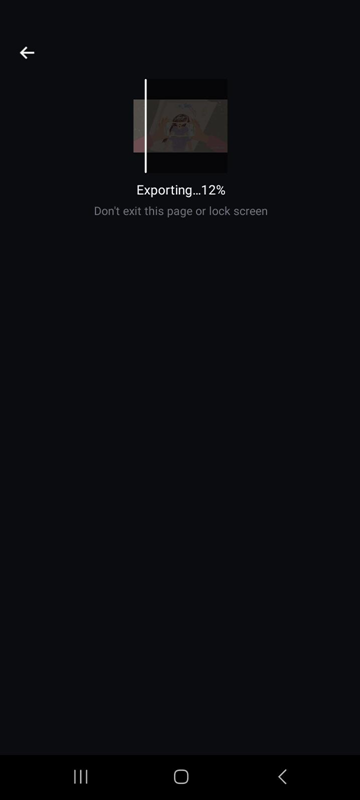 Share the video montage with your mom
There are plenty of ways to share your Mother's Day gift with your mom. If your mom doesn't have a social media platform, you can save your file into a flash drive or DVD. You can watch it together on a TV so everyone can see the video and look at your mother's reaction while reminiscing on the good best moments.
You could also share it via social media. ShotCut can easily share your video with all the social media platforms available. Now, all your connections can view your masterpiece and will reminisce together with you.
Create a memorable video montage as a Mother's Day gift with the free video editor
A video montage is a good Mother's Day gift. Creating a story out of your memories is a good way to tell your mom that you know how hard she works for you. What is great about a video montage is not only is it personalized, but it also lets us reminisce on the best time of our lives.
Now that Mother's Day is approaching, it is time to collect all your memories. Photos of milestones, captured moments, and videos of your lives together. Unleash your creativity and create your best video montage using ShotCut. ShotCut is one of the best video editors out there. And the best part is, it is free.
Upload your masterpiece and share it with the world. Use hashtags to let others know that you have the best mom. Create a video and share the love.
👉🏻 Follow ShotCut Video Editor: Facebook | Instagram | Twitter | Pinterest | YouTube | Website | TikTok