YouTube Video Marketing: Maximizing Reach and Engagement with Free video editing app
Unlock the secret of YouTube video marketing with ShotCut free video editor. Learn to create engaging, professional-grade content with ease.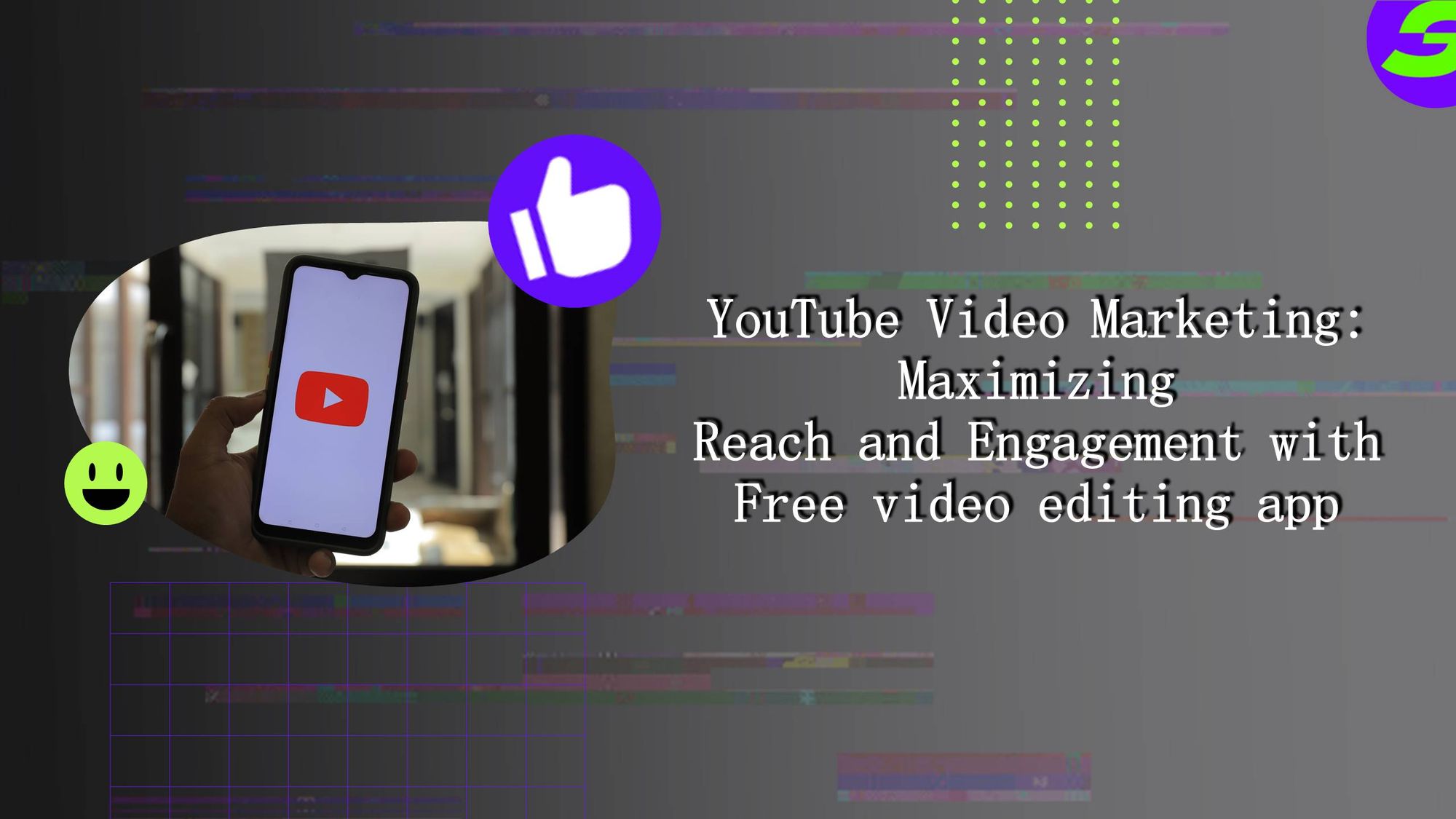 You're watching a YouTube video. An ad pops up, but instead of skipping it, you're captivated. Drawn into the story, the quality, the message, and before you know it, you've not only watched the entire ad but are now interested in the brand it represents. That's the potential of YouTube video marketing, the most vibrant and impactful way to reach billions of eyes worldwide.
YouTube isn't just a platform for funny videos or the latest music hits. It's a dynamic arena where businesses, big and small, vying for attention, striving to connect with their audience meaningfully and engagingly. A place where ads aren't just ads but compelling video narratives that create lasting impressions.
However, creating impactful YouTube video advertisements is more than just having a great story or concept. It's about execution - bringing your ideas to life with the precision of a filmmaker but without the high budget. This is where free video editing apps become the superheroes of the digital marketing world.
Imagine having a personal video editing wizard ready to transform your raw footage into high-quality YouTube ads. ShotCut, a free video editor that is as powerful as it is easy to use.
In the universe of free Android video editors, ShotCut has carved its niche, becoming the go-to tool for creators who demand quality without burning a hole in their pockets. So, if you're wondering how to make engaging video ads or search for the best video editor for Android, pause. You might find your answer in the forthcoming lines.
Get ready to dive deep into the world of YouTube Video Marketing, exploring ways to maximize reach and engagement using the power of free video editing apps like ShotCut. Step into the limelight and make your brand's voice heard in the raucous arena of YouTube advertisement.
The Potential of YouTube Video Marketing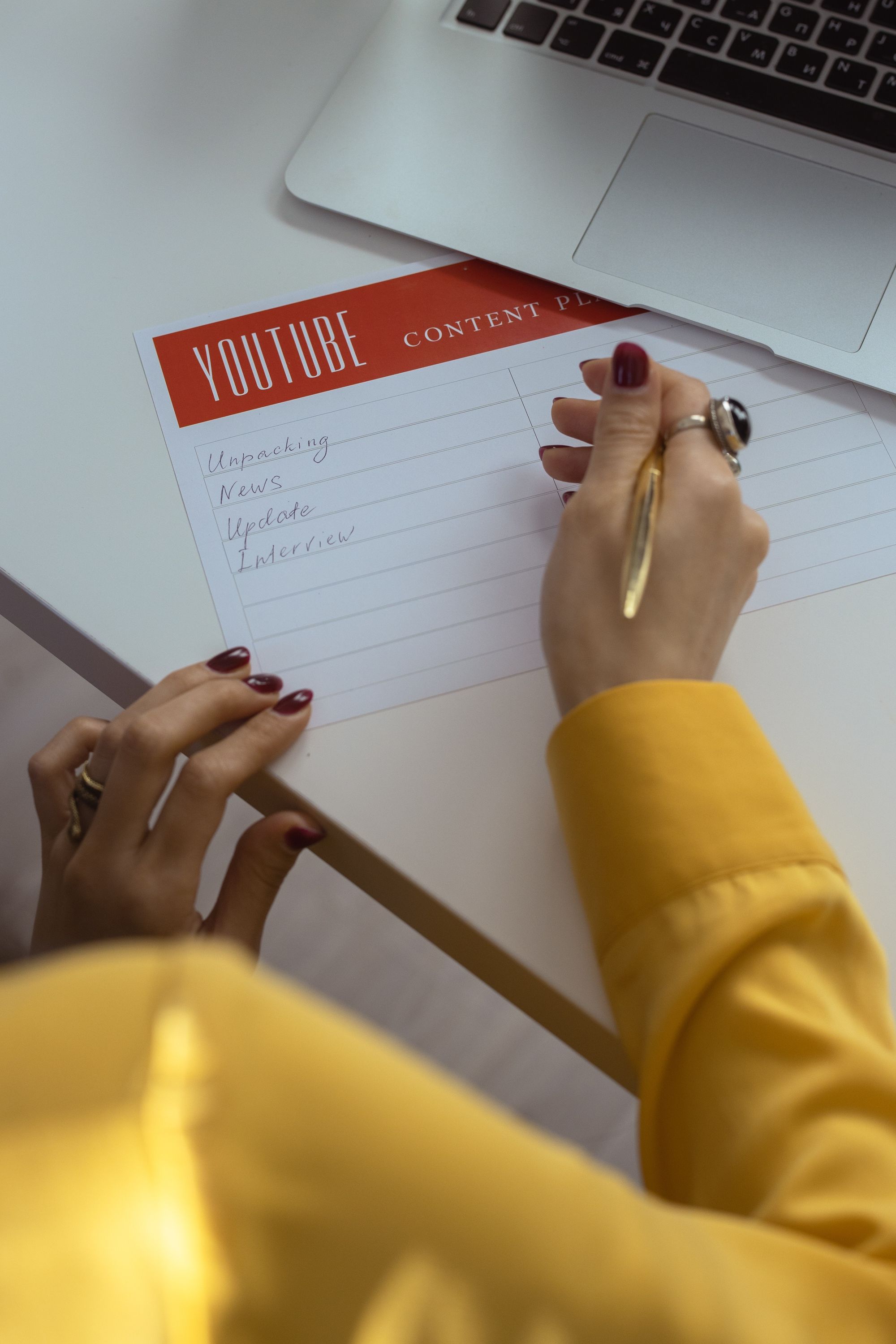 YouTube, the video-sharing titan, has grown exponentially since its inception in 2005. It's a thriving digital ecosystem that houses over 2.1 billion logged-in users each month. A platform where each visit sparks a journey of discovery that can start with a trending music video and end with a product review that leads to a purchase. This is the phenomenal potential of YouTube video marketing.
One of the major benefits of leveraging YouTube for marketing is its vast user base. With users from varying age groups, interests, and demographics, it's like having a worldwide stage for your brand open 24/7. It offers an unparalleled opportunity to reach out to potential customers you didn't even know existed. The world isn't just watching; it's watching YouTube.
But the power of YouTube video marketing continues beyond its incredible reach. It's a platform designed for longevity. Unlike a traditional TV commercial that airs for a finite period, a YouTube video ad lives on the platform indefinitely. Your video ad can continue to garner views, likes, and shares long after you've uploaded it, offering impressive ROI.
Then, there's the possibility of viral content. YouTube is a launching pad for videos that not only resonate with viewers but also have the potential to become cultural phenomena. Remember the Ice Bucket Challenge or the Baby Shark Dance? These viral videos have shown us the potential of a well-crafted video capable of capturing the collective imagination of millions.
In the digital marketing playbook, YouTube video marketing holds a prominent place. It provides a unique mix of vast reach, long-term visibility, and the chance to create viral content, making it an essential strategy for businesses of all sizes.
Unleash the potential of YouTube Video Marketing with the free video editor.
Meet ShotCut, your companion, to craft compelling and unique video content for YouTube marketing. This versatile and user-friendly software brings professional-level video editing right to your fingertips without any cost.
Offering an intuitive interface, advanced editing capabilities, and compatibility with a multitude of video formats, ShotCut is your secret weapon to stand out in the crowded YouTube landscape.
Conquer the Basics: YouTube Video Editing Essentials
Even the most complex YouTube videos start with mastering the basics. ShotCut makes it easy with a suite of basic editing features designed to turn your raw footage into polished content:
YouTube Video Reverser: Spin your narrative with a unique twist by reversing or rewinding videos to create special effects that intrigue viewers.
Master Video Cropping: Optimize your visuals by cropping videos to fit any aspect ratio, ensuring that every frame perfectly matches YouTube's display requirements.
Video Cutter & Splitter: Segment your larger videos into bite-sized clips, perfect for keeping viewers engaged and intrigued, wanting more.
Video Merger & Combiner: Merge multiple clips into a cohesive story. This feature is ideal for creating long-form content or integrating user-generated videos into your brand narrative.
Ace Video Trimming: Eliminate distractions by trimming away unwanted sections from your videos, focusing the viewer's attention on your core message.
Advanced Techniques: Pro Video Editing with ShotCut
It's time to move beyond the basics and step into the realm of pro video editing. With ShotCut, you're equipped with a host of advanced features to level up your YouTube video marketing:
Add Music to Your YouTube Videos: Give your content a new dimension by integrating audio, songs, voiceovers, or sound effects.
Master the Art of Stop Motion: Create captivating animations that add depth and intrigue to your videos.
Slow Motion Effects: Turn every second into a spectacle by slowing down videos for a dramatic impact.
Blur Effects for YouTube Videos: Whether you want to emphasize a particular aspect or ensure privacy, the blur and mosaic effects have covered you.
Picture in Picture (PIP): Create professional-looking videos by overlaying multiple layers, perfect for tutorials or demonstrations.
YouTube Video Effects & Filters: Personalize your content with various filters and effects, making your brand's aesthetic shine.
Video Stabilizer: Say goodbye to shaky footage with a smoother, & more professional viewing experience.
Green Screen Editing: Embrace the power of chroma key techniques for dynamic background removal or replacement.
Video Background Remover: Take advantage of this feature to remove backgrounds without needing a green screen, opening up a world of creative possibilities.
Level Up Your YouTube Video Marketing with ShotCut Free Video Editor Now.
Mastering YouTube video marketing is no longer the exclusive domain of big-budget brands with professional editing teams. With the power of ShotCut, a free video editor packed with impressive features, everyone can create compelling, engaging, and standout video content for YouTube.
Take your ticket to reach an audience that spans continents, age groups, and interests. ShotCut's role in this journey is akin to a faithful sidekick, always ready to lend a hand in creating videos that resonate with your audience.
And the best part? All of this doesn't cost you a dime. ShotCut is free & allows you to create professional-looking videos without draining your marketing budget. It's proof that cost-saving and effectiveness coexist, and you don't have to compromise on quality to create YouTube videos that make an impact.
Download ShotCut now and step into a world of endless creativity. Take the reins of your YouTube marketing strategy and transform your brand's digital narrative with ShotCut, the free video editor that makes professional video editing accessible to everyone. Embrace the ShotCut advantage today, and let your YouTube journey begin.
👉🏻 Follow ShotCut Video Editor: Facebook | Instagram | Twitter | Pinterest | YouTube | Website | TikTok