Friendship Forever: Express Your Love with Free Video Editing App
Friendship forever is a treasure we hold dear to our hearts. Start making Friendship Forever videos with ShotCut free video editing app now.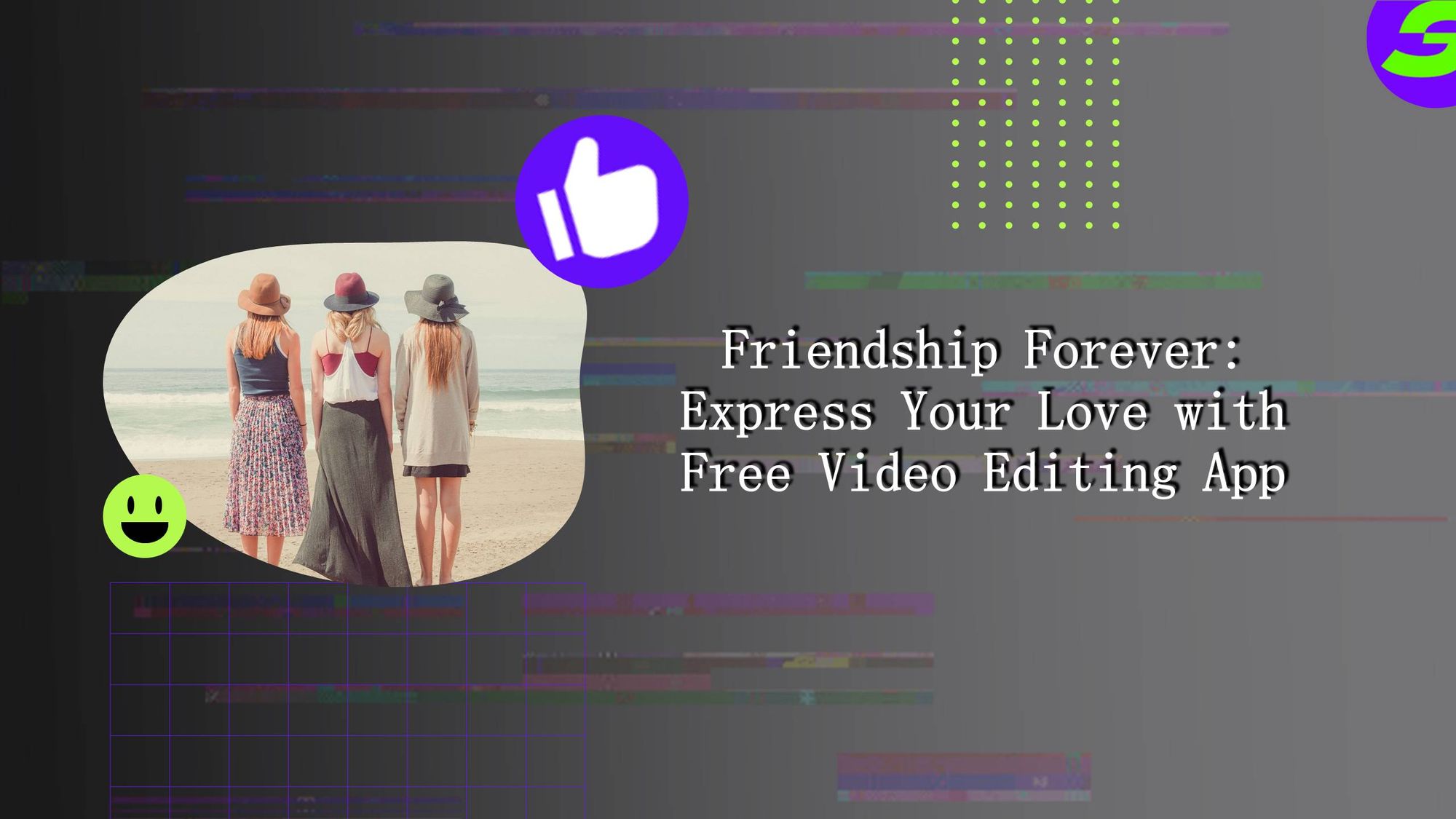 Friends are invaluable gifts who walk alongside you in good and bad times. They support you, love you, and bring joy to you always. Friendship forever is a treasure we hold dear to our hearts. Today is Friends Day, a special occasion dedicated to recognizing the importance of friendships in our lives. Then why don't we give a memorable gift to our friends?
Friendship is a timeless connection that stays forever, and what could be a better gift to express love for friends than through a heartfelt friendship forever video? The video will allow you to cherish the moments and stay with you forever as a memorable gift.
You must be wondering how you can create a friendship forever video. Fortunately, technology has made everything more straightforward, and the ShotCut video editor has made video editing easy. This is a free-to-use video editor that helps you create amazing videos in a matter of seconds. Its intuitive interface allows you to add effects, transitions, and even background music to enhance the emotional impact of your video.
In this, we will guide you step-by-step through which you can easily create a friendship forever video.
Compile Your Friendship Forever Moments into a Heartfelt Friendship Video.
Begin by browsing your smartphone's photo gallery and digital camera archives. Transfer the images and videos from your computer that contain special memories with your friends to a designated folder. If you have friends willing to share their photos and videos with you, request that they send you the files electronically.
You may also share some of your memories on social media. Visit the profile of your friend and gather the footage of your friends.
The personal touch of heartfelt messages in your friendship video will make it even more meaningful. Take the time to reflect on your feelings for your friend and draft down your thoughts.
Pour your emotions and think about the heartfelt messages. Be genuine and sincere in expressing your love, care, and gratitude for your friendship forever note. You can reminisce about significant events, inside jokes, or the support you've received from your friend. Choose whether to include the messages as text overlays on the video or to record them as voiceovers. Both approaches work well, so choose the most natural for you.
Editing Your Friendship Forever Video with ShotCut Free Video Editor
ShotCut is an excellent tool for celebrating your friendships through a heartwarming video. ShotCut is a powerful and easy-to-use video editing software that allows you to create breathtaking and personalized videos while remaining completely accessible. Its simple interface and impressive features make it the ideal tool for expressing love and gratitude to friends in a heartfelt video.
ShotCut offers a lot of editing tools to help you enhance your friendship forever video. You can easily cut, trim, crop your video and enhance it with a wide range of ShotCut editing features like transition, animation, effects, and much more.
Here is a step-by-step guide for you to make a friendship forever video with ShotCut:
First, you need to download the ShotCut app from Play Store. Open the app and tap on Create a new project. Access your gallery and select the videos and pictures of your friends that you want to use in your video.
2- Arranging Photos and Videos
Now, arrange the videos and photos in the desired sequence. Adding more videos than photos would be better because videos enhance the whole look. If you wish to edit some of the videos, you can utilize the following tools available in ShotCut:
Video Cropper: Crop videos to any aspect ratio for an optimized display.
Video Cutter & Splitter: Easily cut and split longer videos into smaller clips.
Video Merger & Combiner: Merge multiple video clips into a cohesive video.
Video Trimmer: remove unwanted sections from your happy friendship day videos.
Video Background Remover: Remove video backgrounds without needing a green screen.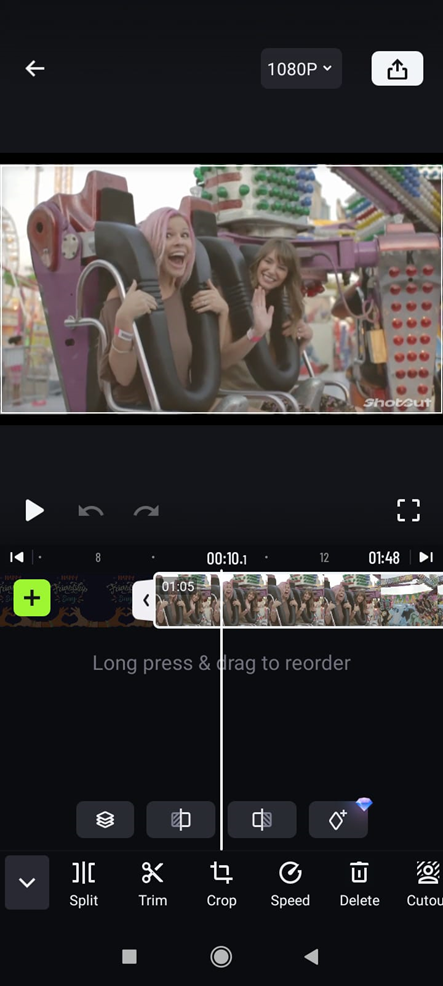 3 - Adding Text to Your Video
Tap the "Add Text" option and enter the desired text, such as friendship quotes or messages for your friends. Consider the moments and experiences you've shared with your friend. Consider the qualities that make your friendship unique and why you appreciate them. Then split the text into different slides.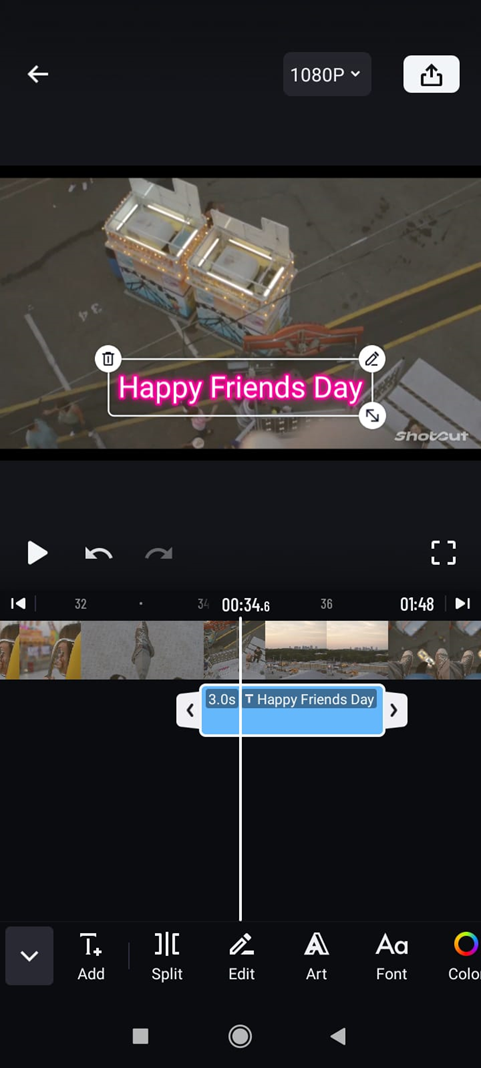 Customize the text with various options like colours, styles, and effects to enhance your message. To reposition the text, simply hold and drag it to the desired location.
Utilize ShotCut's text transition, effects, and animation options to make the text stand out.
Stop motion: Create captivating stop motion video animations.
Slow motion: Slow down videos and create stunning slow-motion effects.
4- Enhancing Your Video
Explore ShotCut's fantastic editing features and filters to enhance your friendship forever video. As ShotCut offers a range of editing features, you can easily enhance your video with the help of ShotCut's state-of-the-art tools that are easy and simple to use. Some of them are:
Blur Video: Add blur or mosaic effects for emphasis or privacy.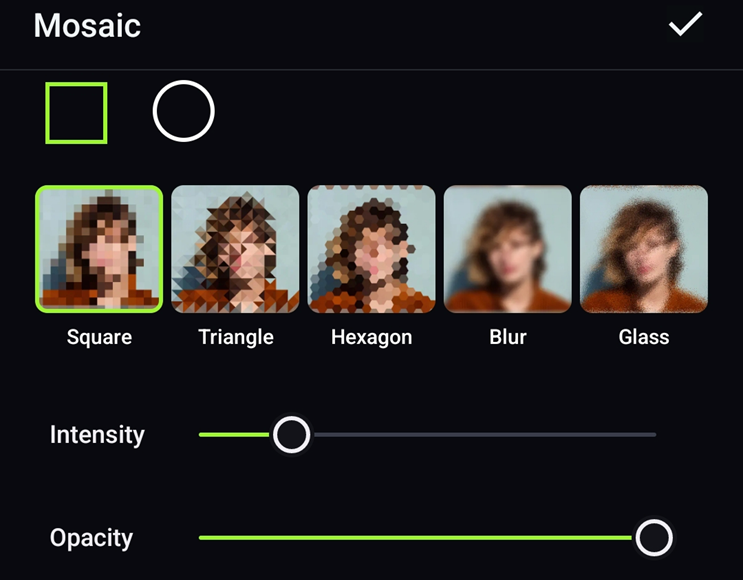 PIP (Picture in Picture): Overlay videos for a professional and engaging look.
Video Effects & Filters: Apply various effects and filters to enhance your video in different ways.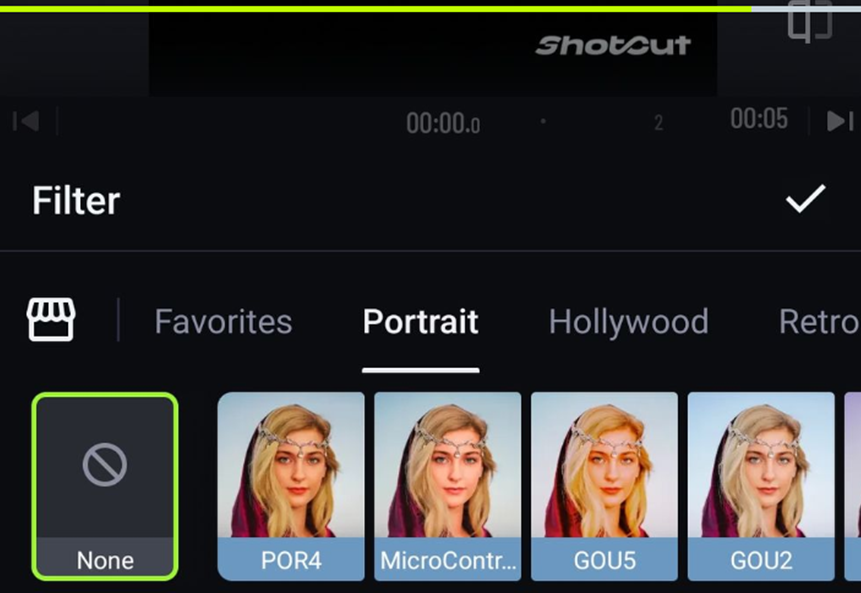 Video Stabilizer: Remove camera shake for smoother playback.
Video Reverser: Create unique effects by reversing or rewinding videos.
Green screen editor: Use the chroma essential technique to remove selected colours from videos.
5- Adding Music to Your Video
Compliant your friendship forever video with the help of music. Tap on the "Music" option on ShotCut and search for the friendship songs. ShotCut offers a wide range of songs you can easily browse, and you don't have to download the songs separately. You can also use the voiceover option and record the song in your own voice.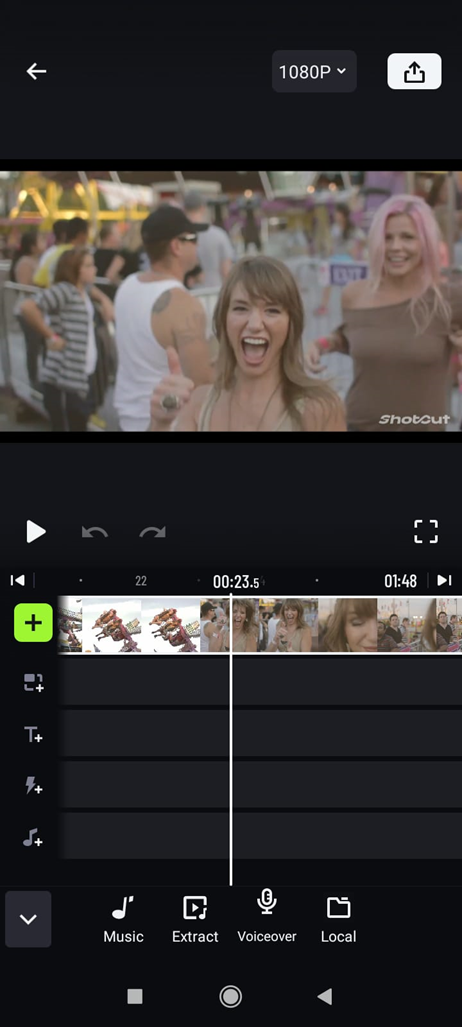 6- Saving and Exporting Your Video
Once you're satisfied with editing your friendship forever video for your friend, choose the desired video size. You can also directly export the video on any social media app. Or you can also save the video to share it with your friend.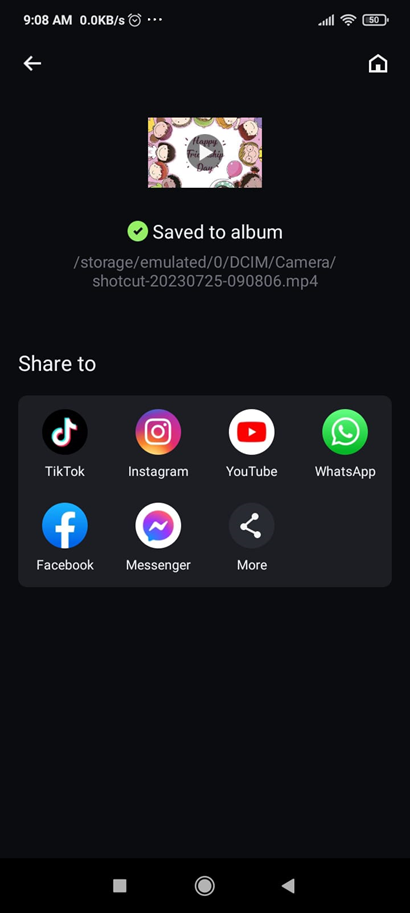 Start Making Friendship Forever Videos With ShotCut Free Video Editing App Now.
Friendship Forever videos are significant because they are heartwarming and meaningful celebrations of the friendship bond. Friendship Forever videos, as opposed to simple greetings or messages, allow people to express their love, appreciation, and memories in a more personal and touching way. ShotCut is the best video editor anyone could use to create unique videos in seconds. ShotCut has an easy-to-use interface and many features that make it usable by anyone, regardless of their level of video editing experience.
👉🏻 Follow ShotCut Video Editor: Facebook | Instagram | Twitter | Pinterest | YouTube | Website | TikTok