How to Extract Audio from Video for FREE (Unlimited)
Have you ever wondered how to extract audio from video to create your favourite song or podcast? Try ShotCut Free Audio Enhancer today!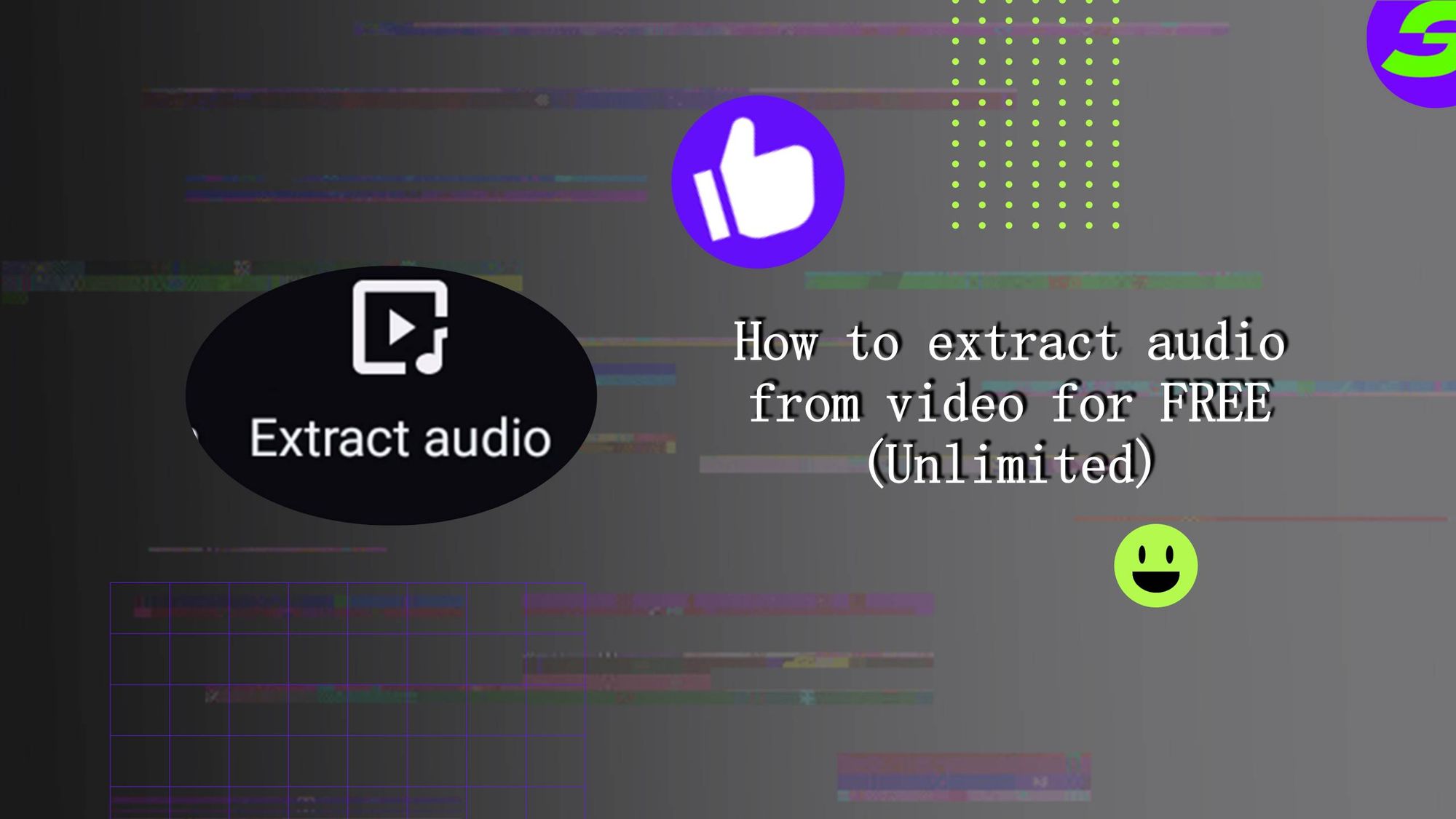 Have you ever wondered how to extract audio from video to create your favourite song or podcast? You've come to the right place! It is possible to extract audio from any video clip if you have the right tools and a little knowledge. You can then enjoy it on the go or remix it to make it your own. Get audio extraction done quickly! The merging of multimedia has become the standard in today's digital society. Videos are no longer just images; they are audio-visual works of art that fascinate, educate, and entertain. But what if you find yourself in a position where you need to use audio on your own? This is where audio extraction from videos comes into play, and it may be a game changer for various creative projects. Let's learn how to extract audio from video today!
The Power of Separating Audio from Videos
Whether you're a content developer, podcast enthusiast, or multimedia artist, the ability to extract audio from video may significantly enhance your endeavours. Consider reusing material by extracting Audio snippets from your favourite videos and elegantly blending them into a podcast that connects with your audience. Imagine improving multimedia projects with the ideal soundtrack, perfectly creating the mood. The key to doing all of this is learning how to extract audio from video, and the good news is that it can be done quickly and frequently for free with a free video editor or a free video editing software. Ready to dig in and learn how to extract audio from video? Let's get started!
Introducing ShotCut: Your Audio Extraction Solution
Are you seeking a versatile, cost-effective video editor that makes audio extraction easier? Only look as far as ShotCut! It comes with a specific tool for separating audio from videos; Shotcut is considered to be the best video editor for Android users in the digital world today.
ShotCut's user-friendly design makes it accessible to everyone, including those new to video editing. ShotCut is a powerful and user-friendly free video editor for Android with various functions. It enables users to edit films, extract audio, apply effects, and improve multimedia creations. ShotCut's user-friendly interface suits novice and professional editors, but its sophisticated features, such as audio extraction and editing, give creative freedom. Whether you're a content producer, podcaster, or multimedia enthusiast, ShotCut helps improve your audio and video editing skills. Say goodbye to complex procedures and welcome to the ease of use with ShotCut, the free video editing program that serves as your entry point to free audio extraction.
How to Extract Audio with ShotCut free video editor
The best Android video editor, ShotCut, makes it simple to extract audio from videos. Here's a detailed step-by-step lesson with screenshots to help you along:
Step 1: Launch the ShotCut app after downloading it from the Google Play Store.
Step 2: Select the "Create" button after the download.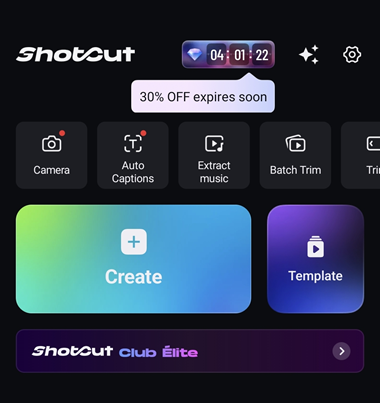 Step 3: Choose all the photos, video clips, and GIFs you want to add to your video. Press "NEXT' at the bottom part of the screen to your right.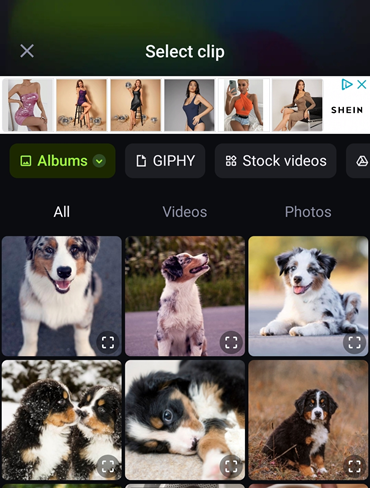 Step 4: Once the video has been loaded, click the 'Music' button on the timeline.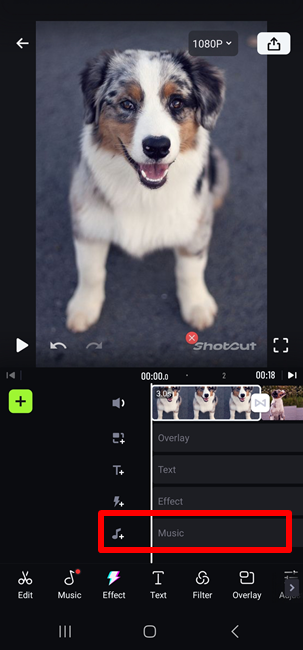 Step 5: Find the "Extract: button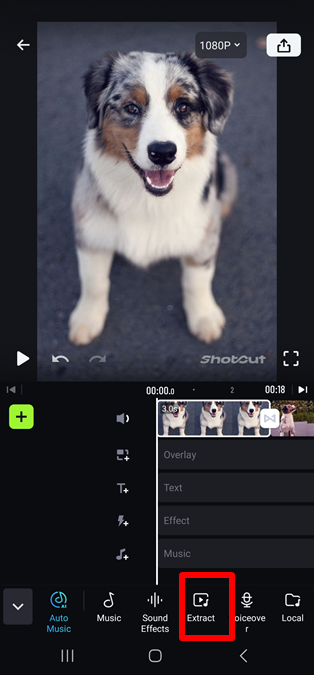 Step 6: Select a video of your choice, and then you will be taken to another page where you will see the video and the "Use this Music" button below. The audio will automatically be extracted and added to your video. You can preview your video and edit the audio to suit your needs.
Choose Video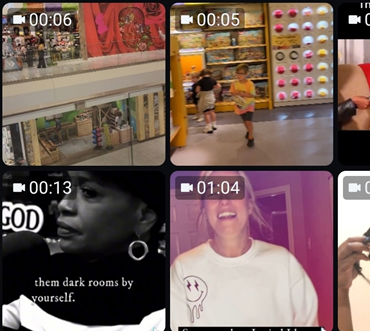 Extract Audio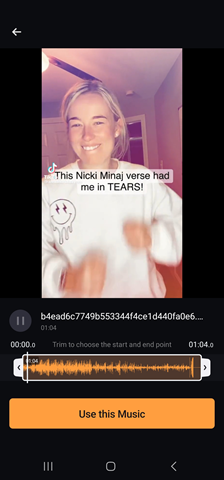 Audio is added to video.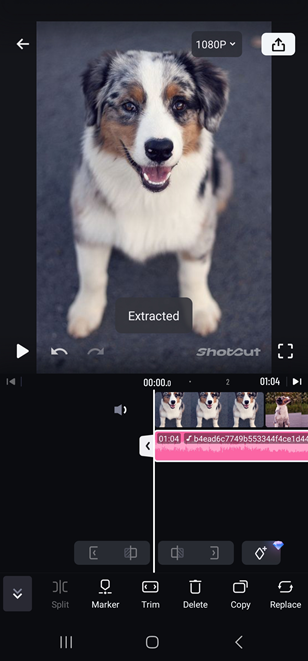 Step 7: Save your video so you can share it wherever you like! You have to choose which resolution you want your video to be stored in and save it.
More than just extracting audio! ShotCut's Additional Features
ShotCut contains a comprehensive set of audio editing capabilities, allowing artists to achieve professional sound quality quickly. Its audio mixing capabilities are critical for seamlessly blending many tracks, whether background music, voiceovers, or sound effects, to create a harmonious audio experience in multimedia projects. ShotCut simplifies incorporating music from your device's gallery, allowing you to easily incorporate unique soundtracks or licensed music into your videos, presentations, or podcasts. The tool simplifies voiceover recording by keeping audio and graphics in sync.
Experiment with different audio filters and effects to create unique audio styles. The real-time preview feature lets you hear the effect of your audio changes as you make them, allowing for precise fine-tuning. The audio toolset in ShotCut is your starting point for enhancing your audio editing abilities and achieving professional results.
Use ShotCut's free video editor to extract audio from video today!
The importance of audio extraction cannot be overstated in a world where multimedia content reigns supreme. ShotCut, the best free video editor for Android and free audio extractor, speeds up the process and expands creator options. Knowing how to extract audio from video enables you to repurpose, remix, and reinvent data in ways that will propel your multimedia projects and creative endeavours to new heights.
The advantages are obvious: greater content production variety, increased podcast engagement, and the potential to create excellent soundtracks for your projects. ShotCut, on the other hand, goes beyond conventional extraction. Its user-friendly interface and extensive editing capabilities assure excellent audio quality, while the ability to mix, enhance, and add voiceovers provides limitless creative possibilities.
So, don't wait any longer. Download ShotCut right now to explore the world of audio extraction that awaits you. Whether you're an experienced content creator, a new podcaster, or someone looking to better their multimedia efforts, ShotCut allows you to achieve professional results while enhancing your creative voice. You can embrace the future of audio and video editing with ShotCut. Let's get creative!
👉🏻 Follow ShotCut Video Editor: Facebook | Instagram | Twitter | Pinterest | YouTube | Website | TikTok