How to Remove Video Background: Free Video Editor Tutorial
Background removal is great for producing distraction-free visual presentation. Learn how to remove video background with ShotCut video editor.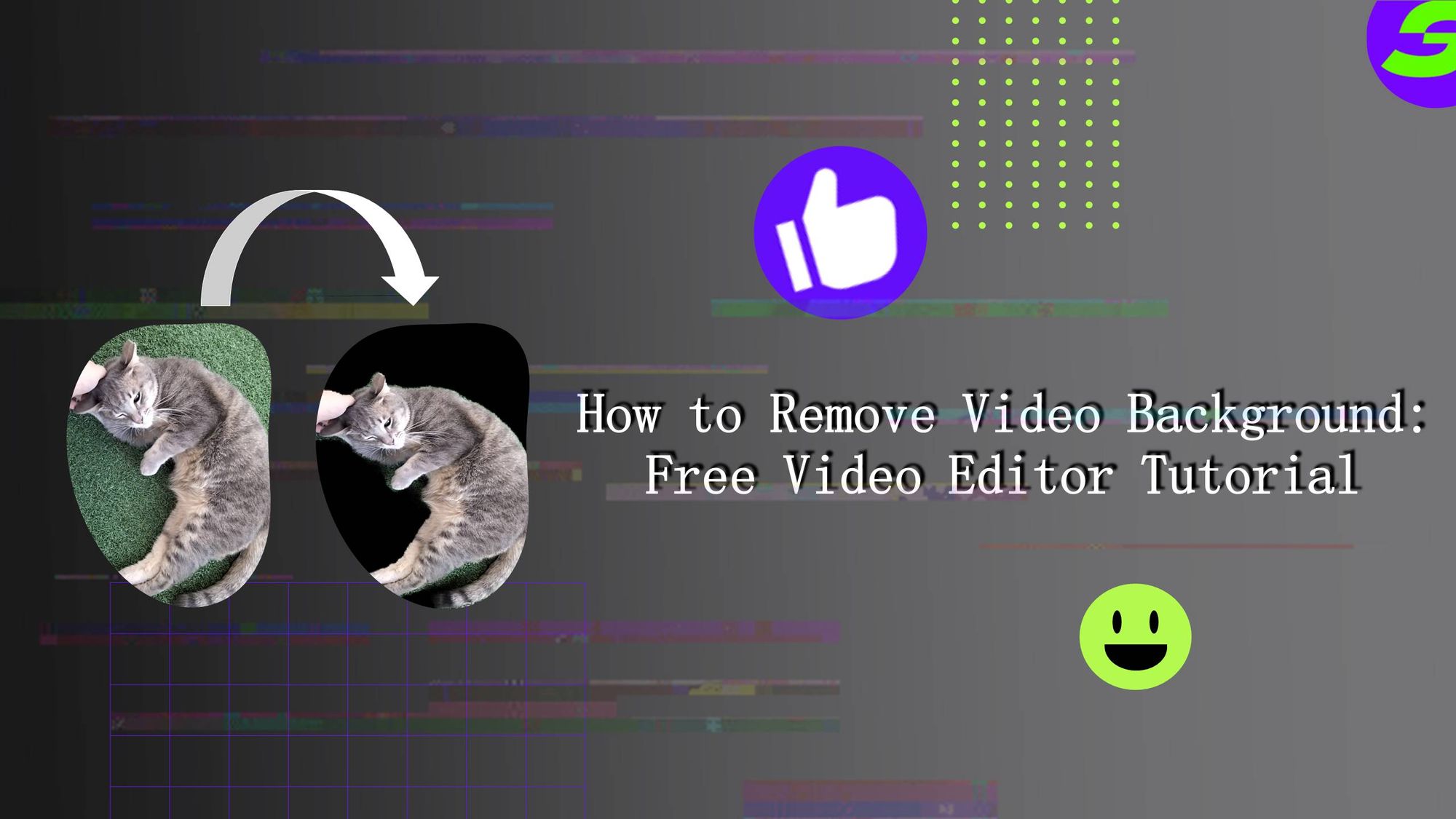 Have you ever considered "How to Remove Video Background" when you see all these cool videos on various social media platforms? Probably you have!
For a clean and distraction-free visual presentation, background elimination is critical. It aids in keeping the spotlight on the primary issue, enhancing visual attractiveness, seamless integration into new backdrops, maintaining branding consistency, and using special effects for successful visual storytelling. Background removal is essential for producing a professional and distraction-free visual presentation.
Why is Video Background Remover Important?
Removing the video background and replacing it with any chosen backdrop, making the subject appear in a new location or situation. This helps to retain privacy, disguise unprofessional or messy locations, and provide a more polished impression during video chats.
When exhibiting a product or demonstrating its benefits, eliminating the background can assist in keeping the attention on a specific point. By removing any distracting objects from the backdrop, the viewer's attention is focused entirely on the product and its significant features.
Furthermore, backdrop removal allows for incorporating special effects and motion graphics into movies. By eliminating the original backdrop, additional visual components that interact with the main topic can be added, boosting the overall visual impact and producing a more dynamic presentation. This is very beneficial for developing aesthetically appealing material.
ShotCut Video Editor: Your Background Removal Guide
Given the rising demand for accessible video editing tools and the popularity of free solutions, it is apparent that there is a growing demand for user-friendly video editing tools that deliver comprehensive capabilities without the cost barrier. Individuals and businesses use video editing software to create professional-looking videos for online platforms and marketing campaigns.
Because of this demand, the availability of free video editing software that teaches fundamental editing abilities has increased, making video editing more accessible to a broader audience.
With the ability to remove backgrounds, you can seamlessly transport your subjects to new environments, emphasize products with clean visuals, and elevate your content professionally. At the forefront of this video editing revolution is ShotCut – a leading free video editor and AI background remover that understands the importance of efficient background removal. With its user-friendly interface and robust toolkit, ShotCut is a free video editing app that empowers creators of all skill levels to achieve captivating results without the hefty price tag. What sets ShotCut, the best Android video editor, apart is its specialized features explicitly designed for background removal.
Step-by-Step Guide: How to Remove Video Background with ShotCut
Step 1: Download and Install ShotCut: ShotCut to be downloaded and installed.
Step 2: Open the ShotCut app and press the "Create" button.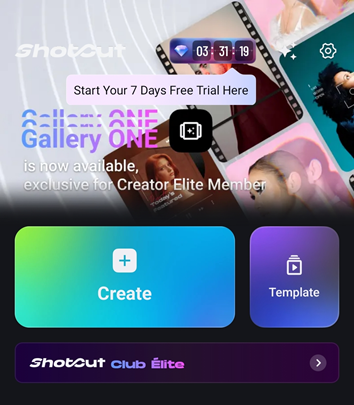 Step 3: Choose all of the photographs and video clips that you wish to use in your video. You can add as little or as much as you like.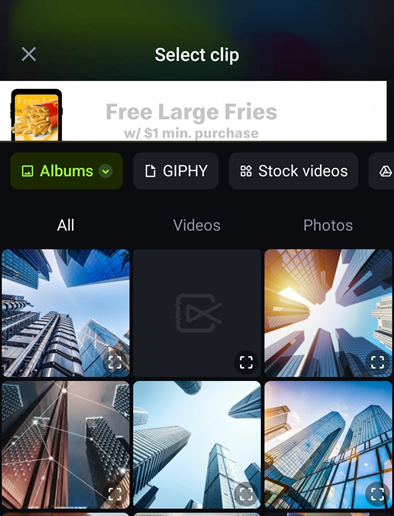 Step 4: After loading the video, locate the background removal option in the editing menu at the bottom of the screen. Swipe through the menu choices, click the edit option and search for the "Cutout" option to remove the background. There are three types of Background remover features: Cutout, Mosaic BG and Cutout Stroke.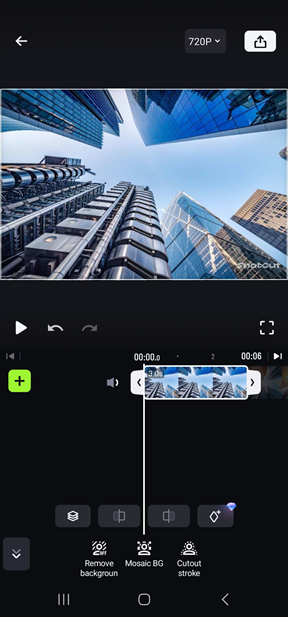 Cutout:  This is where the entire background is removed, leaving the focused image.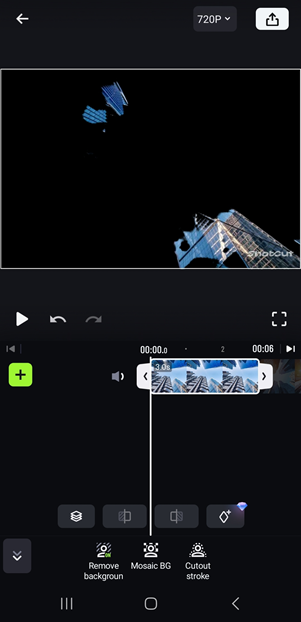 Mosaic BG
This feature is used to block out personal information that you might not want to be revealed in your video while it's being played. It consists of overlapping shapes of your choosing (Square, Triangle, Hexagon), or you can blur an entire section if you like.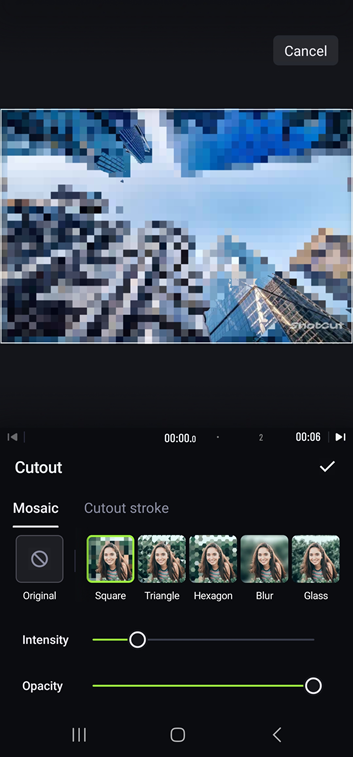 This is used to remove the background, and the remaining image is encased with a colour of your choice.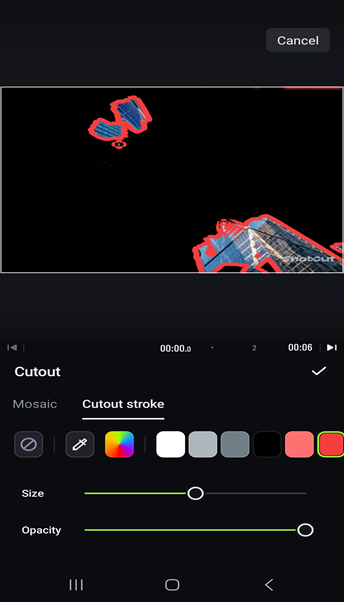 Step 5: When done, select "Export" to save your video. Please select the format and quality for your video, then let ShotCut work its magic.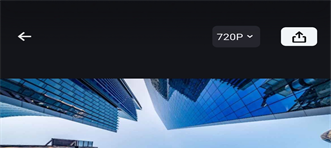 Accuracy is your anchor when picking the right background removal tools for a polished touch. Look for tools that can accurately isolate your main subject from the background, even in complex scenes and remove the video background. You'll want those tools to refine the edges, giving your subject a crisp look seamlessly blending into new environments. Critical factors must be considered while selecting and refining background removal technologies to ensure professional results. Choose instruments that excel at precision, accurately identifying subjects from backgrounds even in complex settings. Identifying and refining edges is critical for establishing clean, seamless topic integration.
Compatibility with transparency and alpha channels allows for seamless integration into new contexts. Real-time previews enable revisions before exporting, and customization options for sensitivity, edge refinement, and manual corrections help to get fine-tuned results. Knowing how to remove video background will help you to create a beautiful finished product.
Elevate Your Creative Mastery: ShotCut's Additional Features
Unlocking your creative potential goes beyond just background removal. ShotCut offers many essential features that allow you to craft videos that captivate, inform, and engage your audience in unique and impactful ways.
Let's dive into some of these features that empower you to elevate your videos creatively:
1. Transitions and Effects: A wide variety of transition effects are included to transition between scenes seamlessly. Adding fluidity and visual interest to your videos is easy with creative transitions such as fades, wipes, and dissolves.
2. Video Cropper: Customize your videos to appropriate aspect ratios for optimal presentation across several platforms. The video cropper guarantees that your material appears excellent on any screen, whether for social media, websites, or presentations.
3. Video Merger & Combiner: Combine various video snippets into a single story. Sew film together seamlessly to produce a cohesive video communicating a whole tale.
4. Blur and Mosaic Effects: Blur or mosaic effects can emphasize or conceal particular portions of your video. Draw attention to focus points or conceal crucial information while preserving overall visual quality.
5. Picture-in-Picture (PIP): Overlay videos to create professional and exciting multi-layered visuals. PIP can highlight more material, give context, or incorporate features that enhance your tale.
6. Video Effects and Filters: Use PIP to highlight more material, give context, or provide aspects that enhance your story.
Explore the Art of Background Removal in Videos with ShotCut free video editor today.
ShotCut is the best video editor for Android users to remove sections of the background, and it is the answer to how to remove video background. Now is the moment to make use of ShotCut's potential. By downloading ShotCut and experimenting with its capabilities, you open the door to a world of boundless creativity and possibilities.
Whether you're an experienced editor looking to hone your craft or a beginner looking to make a name for yourself, ShotCut gives you the tools to unleash your creative vision and produce films that have an effect. So why put it off? Take your video editing experience to the next level with ShotCut now. ShotCut is your partner in bringing your tales to life. Download ShotCut free video editor today for rapid and effective backdrop removal!
👉🏻 Follow ShotCut Video Editor: Facebook | Instagram | Twitter | Pinterest | YouTube | Website | TikTok