Instagram Ads: A Game-Changer for Video Marketing
Create impactful Instagram ads with ShotCut free video editor. ShotCut made videoswill drive engagement and results to your business with ease.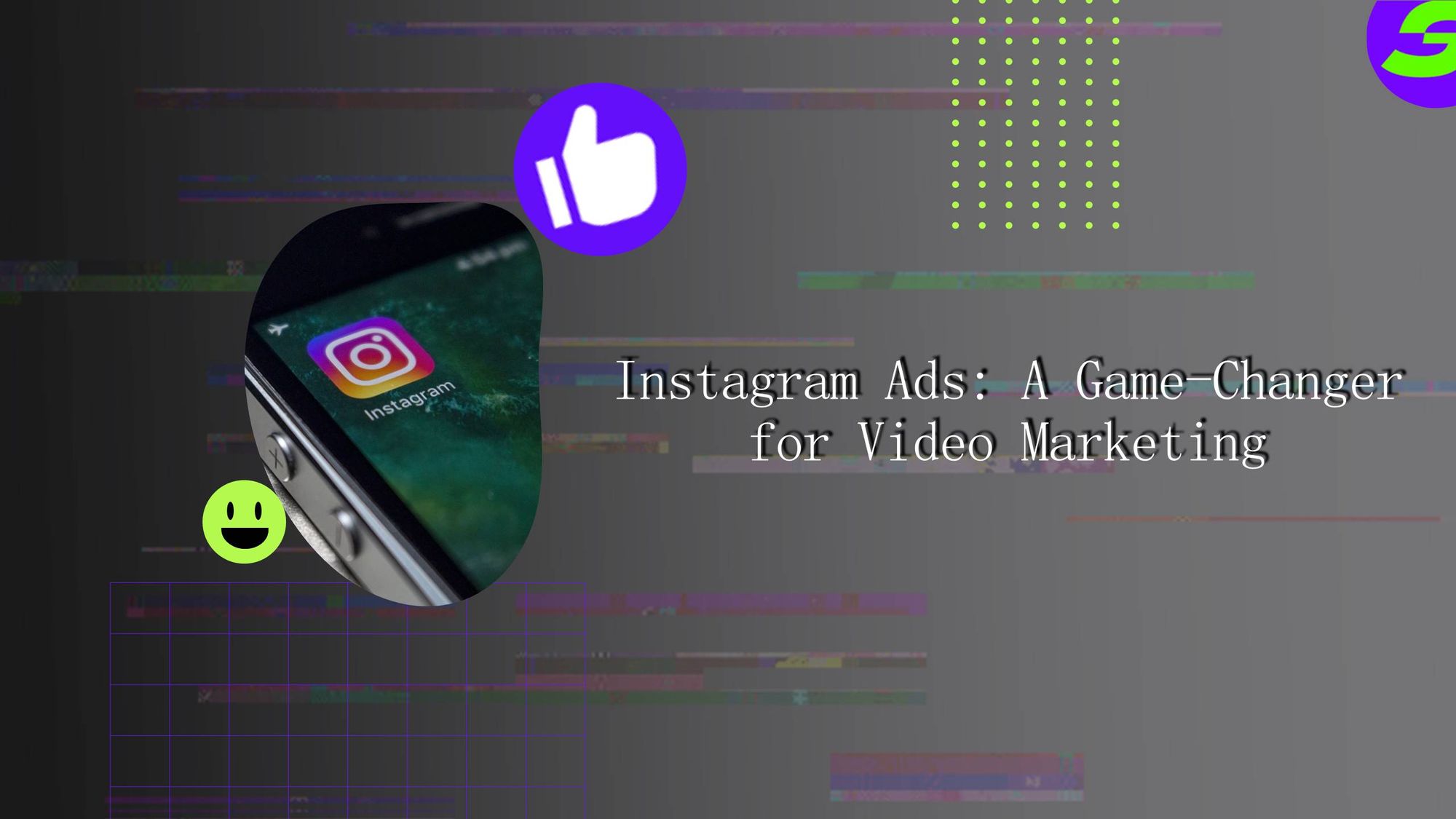 Instagram is no longer just a fun photo-sharing platform. With over a billion active users, it's become a dynamic arena where brands and individuals compete for attention and influence. Here's where Instagram ads come into play.
Imagine this vast user base for a moment. A sea of potential customers, each one scrolling, liking, and engaging with content that captivates them. Now imagine your brand capturing a slice of this engagement. Sounds exciting. This is the power of Instagram advertisement.
We live in an era where our attention spans are shorter. In this context, video content reigns supreme. Video ads are not just attention grabbers but powerful storytelling tools that drive conversions.
"But how do I create a video ad?" I hear you ask. Fear not, for we live in an era where technology is on our side.
Welcome to the world of ShotCut, a free video editing app to turn your video marketing dreams into reality.
Buckle up as we dive deep into the world of Instagram Ads and the revolution they're causing in video marketing. We're going on a journey, which will be one exciting ride!
Impact of Instagram Ads on Video Marketing
Instagram's video ads have profoundly affected the digital marketing scene, taking brand storytelling and audience engagement to a new level.
Do you know why video ads are so impactful? It's all about engagement and interaction. Videos are immersive and memorable, hooking viewers' attention in ways that text and static images can't. With video content, you're not just selling a product; you're telling a story and creating an experience.
Instagram's video ad features, particularly Instagram Reels, offer a fun, creative platform for brands to showcase their products and connect with their audience.
In short, Instagram Ads and their video content options are powerful in digital marketing, driving visibility and meaningful interactions.
Creating Instagram Ads with Free Video Editing App
Crafting engaging video ads for Instagram is a breeze with the free, user-friendly video editor, ShotCut. This powerful tool offers various features designed to create high-quality, impactful video content that resonates with viewers.
ShotCut stands out due to its timeline editing feature for easy clip arrangement, layering of video and audio, and seamless blending. Add transitions, effects, and filters to create visually compelling content that captures attention.
Enhance your storytelling with ShotCut's advanced audio editing. Adjust sound levels, remove background noise, or add voice-overs and sound effects, elevating your video ads to a new level of engagement.
ShotCut's support for various video formats and its ability to edit video to fit Instagram's aspect ratios means your content always looks its best. Harness the power of the best Android video editor and let your creativity soar.
Basic Video Editing with ShotCut
The basics of video editing form the backbone of any high-quality video content, and ShotCut offers an array of features to make this process smooth and intuitive.
●     Video Reverser: Want to add an element of surprise or intrigue to your Instagram video ads? Use the Video Reverser to reverse or rewind your video clips, creating unique and captivating effects that set your content apart.
●     Video Cropper: Instagram has its preferred aspect ratios for optimal display. ShotCut's Video Cropper allows you to adjust your video to any aspect ratio, ensuring your content looks perfect no matter how it's viewed.
●     Video Cutter & Splitter: Creating concise, impactful content is crucial for Instagram ads. With ShotCut's Video Cutter and Splitter, you can easily segment larger videos into smaller clips, letting you highlight the most significant moments.
●     Video Merger & Combiner: Sometimes, the story you want to tell might require multiple clips. ShotCut's Video Merger and Combiner can effortlessly piece together multiple clips into one cohesive video, making your narrative smooth and seamless.
●     Video Trimmer: Less is often more, especially regarding Instagram video ads. The Video Trimmer feature removes unwanted sections from your videos, keeping your content crisp and to the point.
These foundational editing tools provided by ShotCut can help elevate your Instagram video ads, ensuring they're visually appealing and strategically effective.
Strategies for Creating Compelling Instagram Ads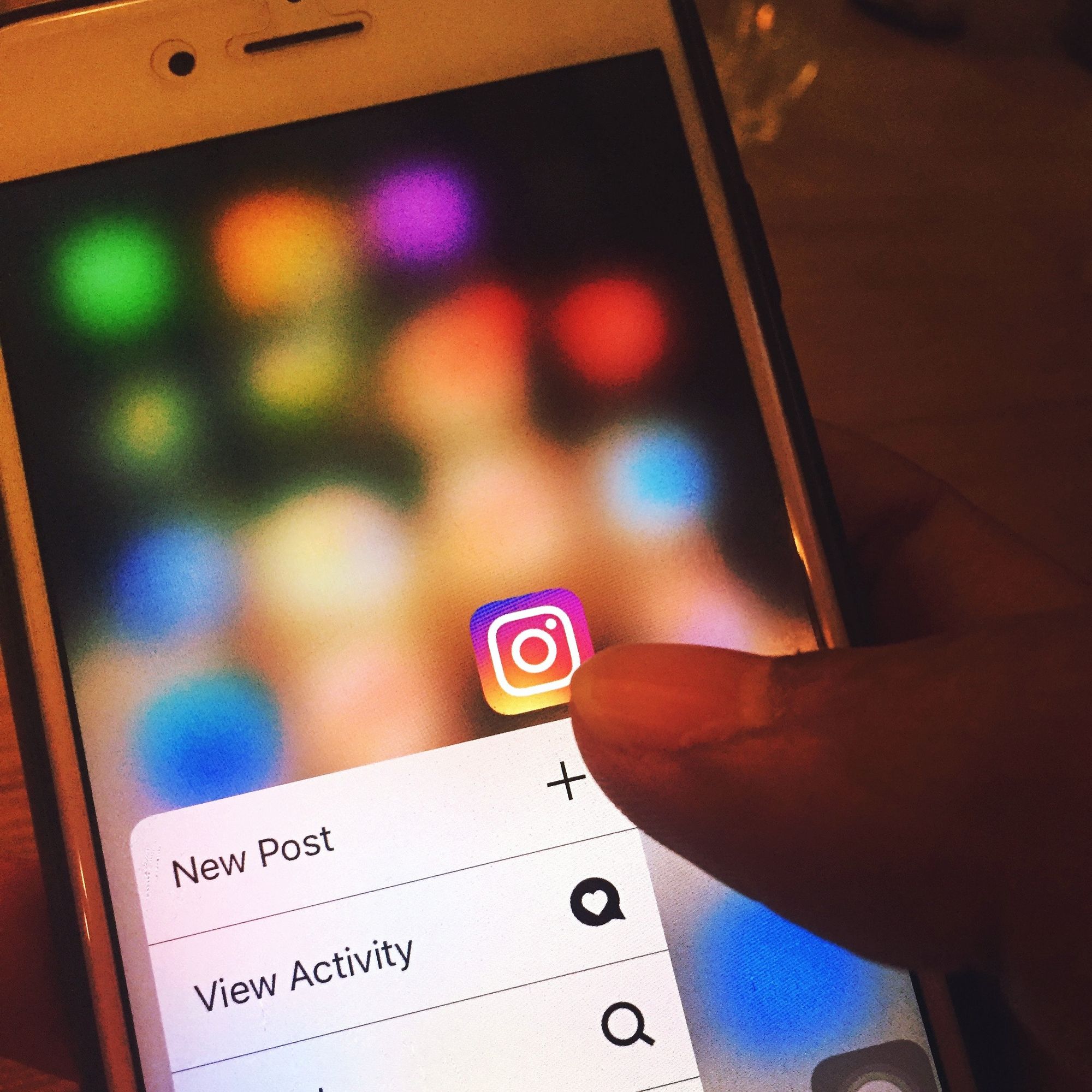 Creating Instagram ads that connect with your audience requires more than basic video editing. It involves a blend of creativity, strategic thinking, and the smart use of the tools at your disposal.
Here are a few practical strategies to help you create compelling Instagram ads with ShotCut:
●     Concise Messaging: In the fast-paced world of Instagram, less is more. Your viewers need to grasp your message within the first few seconds. Use ShotCut's Video Trimmer feature to keep your videos concise and impactful, highlighting the most significant moments without unnecessary filler.
●     Captivating Visuals: Stunning visuals are crucial to grab and maintain viewers' attention. Utilize ShotCut's diverse range of filters and effects to enhance your video's visual appeal. Experiment with color grading, transitions, and special effects to create an aesthetic that aligns with your brand.
●     Thumbnail Matters: Your video's thumbnail is the first thing your audience sees. Make it count. Use ShotCut's screenshot feature to capture the most compelling frame of your video, and use it as a thumbnail to entice viewers.
●     Leverage Instagram Features: Instagram's unique features, like Stories and Reels, offer additional avenues to connect with your audience. Create short, catchy videos with ShotCut to use in your Stories or Reels, and maintain a consistent presence on your followers' feeds.
●     Text Overlays: Sometimes, a little text can go a long way in delivering your message. Use ShotCut's text overlay feature to add captions, subtitles, or key phrases to your video. This reinforces your message and ensures your content is accessible to all viewers, including those with the sound off.
●     Tell a Story: Remember that your ad is a story. Whether you're creating a product demo, a customer testimonial, or a behind-the-scenes peek, your video should have a clear narrative recording. ShotCut's Video Merger & Combiner feature can help weave different clips into a cohesive story.
With these strategies and ShotCut's versatile editing features, you're well on your way to creating Instagram ads that look great and resonate with your audience.
Unleashing Your Creativity: What You Can Create with ShotCut
ShotCut's versatile features open up a world of possibilities for content creation. Its user-friendly interface and extensive toolset allow you to dive deep into your creativity and produce compelling content that caters to various needs.
Let's delve into a few potential uses:
● Product Review
A well-crafted product review can influence customer decisions and build trust in your brand. With ShotCut, create impactful reviews by focusing on product strengths and weaknesses.
Use the Video Trimmer to encapsulate key points and the Text Overlay feature to emphasize important details.
● Product Introduction
Introducing a new product requires a blend of intrigue, information, and visual appeal. You can create captivating videos that showcase your product's features and benefits and leave a lasting impression.
Use the Video Cropper to focus on the product, the Filters to enhance its appeal, and the Text Overlays to highlight key features. It can pique viewer interest and elevate your product launch.
● ASMR Videos
ASMR has taken social media by storm, offering a unique way to engage audiences. ShotCut's precise audio controls and editing capabilities enable you to create soothing ASMR content.
Craft immersive audio-visual experiences that relax your viewers, strengthen viewer engagement and set your brand apart.
● How-To Videos
ShotCut is an excellent tool for creating informative how-to videos. With its range of features, you can clearly illustrate steps, focus on details, and provide helpful tips. Use the Video Cutter and Splitter to segment your tutorial into manageable steps and the Text Overlay feature to provide written instructions, enhancing your viewers' understanding and learning experience.
● Tutorials
ShotCut can help you deliver engaging and professional-looking guides, from makeup tutorials to cooking classes.
Use the Video Merger and Combiner to transition between different tutorial stages seamlessly. The advanced audio editing feature can help you provide clear commentary, while filters and effects can enhance the overall visual appeal, keeping your audience hooked from start to finish.
● Testimonials
Customer testimonials can significantly influence prospective clients. Use the Video Trimmer to keep the content conciseand focus on the key points. The audio editing features can ensure clear, audible dialogue, and the Text Overlay can be used for highlighting important quotes or adding captions.
Use ShotCut's free video editor to create Instagram ads now.
ShotCut simplifies video creation while maintaining a high standard of quality. Its versatility makes it a powerful tool for businesses to craft memorable stories, showcase products, and engage with their audience on a deeper level.
Remember that ShotCut is your partner in success. With features ranging from basic cutting and trimming to advanced audio editing and effects, it's equipped to handle any video creation task you throw at it.
So why wait? It's time to seize the opportunity and unlock your potential for success with Instagram ads.
Explore the ShotCut and download it today. Unleash your creativity, engage your audience, and watch your brand grow.
Remember, powerful video marketing doesn't have to cost a fortune. With ShotCut, professional-grade Instagram ads are just a few clicks away. Begin your journey to effective video marketing with ShotCut now!
👉🏻 Follow ShotCut Video Editor: Facebook | Instagram | Twitter | Pinterest | YouTube | Website | TikTok