Add Caption for Free with Caption Generator on Android
ShotCut's AI Caption Generator on Android redefines video accessibility and engagement. Elevate content with this free, inclusive tool.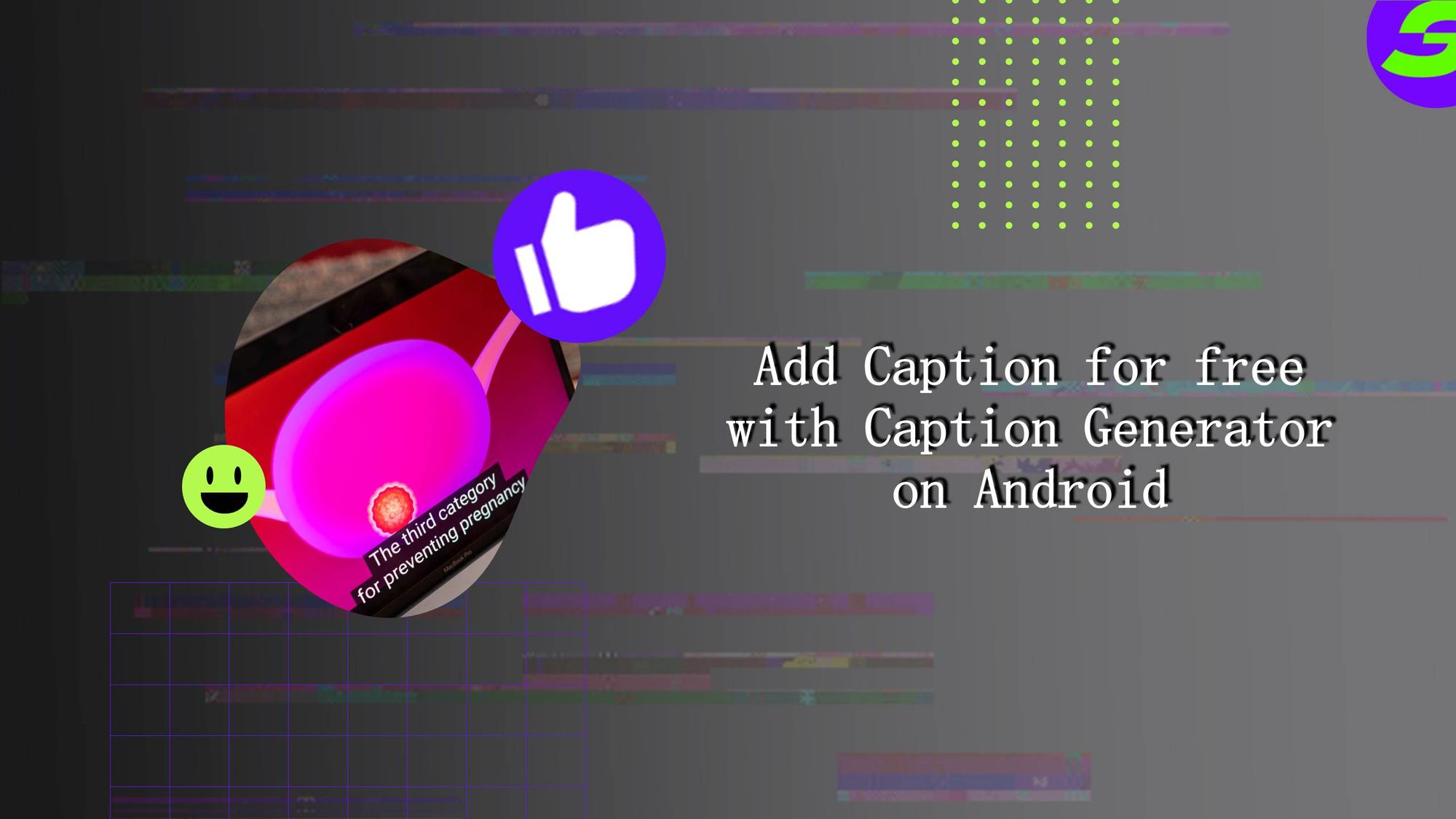 Adding captions and subtitles to video can be time consuming. A free caption generator can help! We'll introduce a way to add captions to your video quickly and easily with just one click.
The world is visually driven! 92% of individuals view videos on mobile devices with the sound turned off. Without captions, your video may fail to reach a large segment of this audience. Fortunately, incorporating captions is not rocket science now, and there are often options to do so at no cost.
Now compare watching the same video twice: once with captions and once without. You'll find the version with captions more engaging and appealing. But what elevates this video from mere visual entertainment to a more comprehensive and inclusive medium?
The answer lies in captions. Captions not only enhance video accessibility but also helps with engagement and communication, reducing the gap between the content creator and the viewer.
Captions ensure that videos speak to everyone, regardless of any auditory limitations. They do more than translate audio into text; they enhance video comprehension and create a richer viewer experience. Most of all, captions deliver your message to people with hearing impairments.
Keeping this in view, the demand for convenient and user-friendly captioning solutions on Android devices is rising. People are not just consuming content on the go but also creating it.
Caption generators on Android have emerged as an essential tool, offering a free and effective way to add captions, elevating content to new heights.
Meet ShotCut's Caption Generator: Your Captioning Partner
One method to consider is adding captions manually by inputting text repeatedly throughout the entire video. However, this approach can be labour-intensive and time-consuming.
What about having a video editor that does it for you and, most of all, for free? Here we go!
ShotCut: A powerful free video editor that offers a specialized Caption Generator tool designed to make adding captions as seamless as possible.
Creating captions now requires tapping on the auto-captions icon 👏.
Overall, ShotCut's interface is designed efficiently, providing all the necessary tools in one place, including the unique Caption Generator feature.
Step-by-Step Guide: Adding Captions with ShotCut's Caption Generator
Thank us later!
This step-by-step guide will be the solution for your needs. Yes, the solution is to add captions all at once.
Step #1: Open ShotCut and Import Media
The foremost thing to do is to download and open ShotCut on your Android device.
Then tap the "Create" button and select from the media library.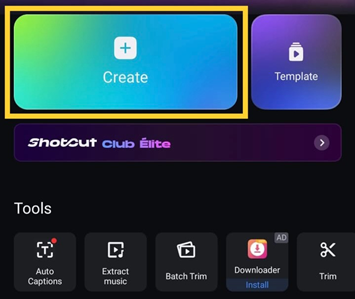 Select the video you want to add a caption on. It will appear in your editing timeline. Ready for editing.
Step #2: Tap on "Text" and Then "Auto Captions"
In the features timeline, click "Text".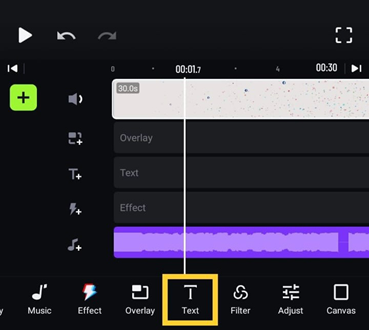 Click on the "Auto Captions" option under the text options.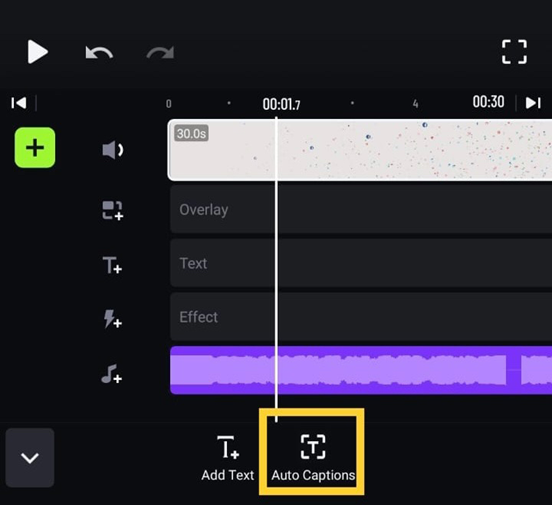 Pro Tip: This feature may require an active internet connection for speech recognition. Make sure you are connected to the internet.
Step #3: Tap "Start"
A dialogue box will appear with various settings for captions. Adjust your preferences, such as language, timing, and style.
Click the "Start" button to start the auto-captioning process.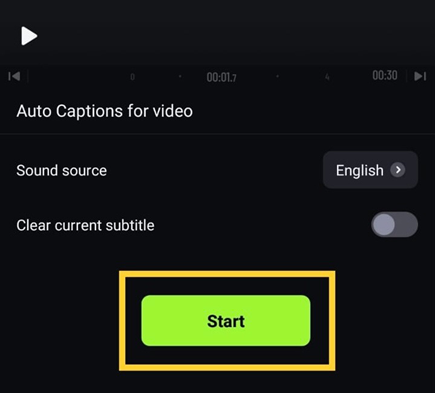 Previewing the captions as they are generated is recommended to ensure that the timing and wording are accurate. Adjust as needed for precise synchronization.
Step #4: Review and Export
Once the captions have been generated, review them for accuracy. Make any necessary adjustments directly within the text editing panel.
Save or export your video with the captions embedded.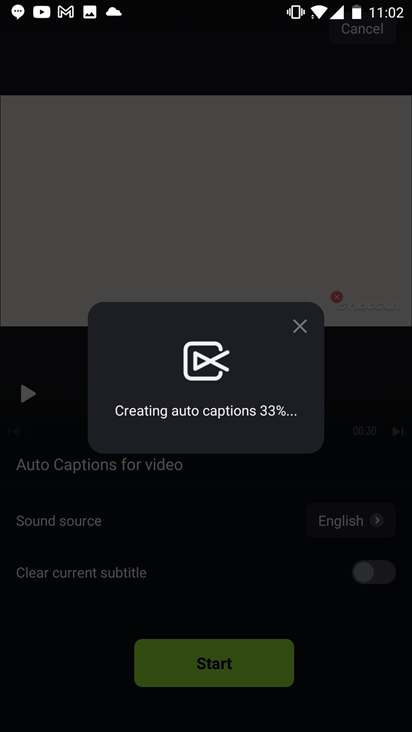 Additional Tips to know
●     Formatting: Customize the captions with different fonts, sizes, and colours to match your video's style.
●     Adjusting Settings: You can manually adjust the timing of the captions in the timeline if automatic synchronization is off.
●     Ensuring Accuracy: Always review the captions from the auto-captioning tool for grammatical errors. Manually edit the captions as needed for utmost accuracy.
This functionality not only enhances accessibility for those with hearing impairments but also caters to the large percentage of viewers who prefer watching videos without sound.
More than just words: ShotCut video and audio enhancement
Once done with captions, ShotCut has many other editing options for you. It offers everything to make a perfect video edit.
What does it take to create a polished video edit?
Often, you'll need to remove unwanted portions of your footage or adjust the aspect ratio to fit your desired format. ShotCut's "video cropper" feature provides the tools to accomplish these tasks easily.
Similarly, a video often feels complete with the right audio. You can enrich your visual content with ShotCut by adding music, voice-overs, or extract audio options, providing a more immersive experience for the viewer.
With ShotCut, you can control the speed of your video using the slow and stop motion options. If you need to blur a specific portion of the video, the "Blur Video" feature is available.
ShotCut offers the convenience of adding filters and inserting transitions, all within one comprehensive platform.
Explore the Power of ShotCut's AI Caption Generator
These silent yet potent forces make your videos more inclusive, informative, and engaging.
It's all about transcending barriers and communicating messages to a broad and diverse audience. ShotCut's AI Caption Generator encapsulates this power, transforming how captions are added to videos, especially on Android devices.
If you're a content creator, a video enthusiast, or simply someone who believes in the power of visual storytelling, ShotCut's AI Caption Generator awaits your exploration.
Download ShotCut today and discover a world where creativity meets convenience, where videos become more than moving pictures, and where captions are the key to unlocking a deeper connection with your audience.
👉🏻 Follow ShotCut Video Editor: Facebook | Instagram | Twitter | Pinterest | YouTube | Website | TikTok