Background Adder Made Easy with Free Video Editor for Android
Using a background adder opens up a new channel for upgrading visual tales. Transform your video background with ShotCut free video editor today.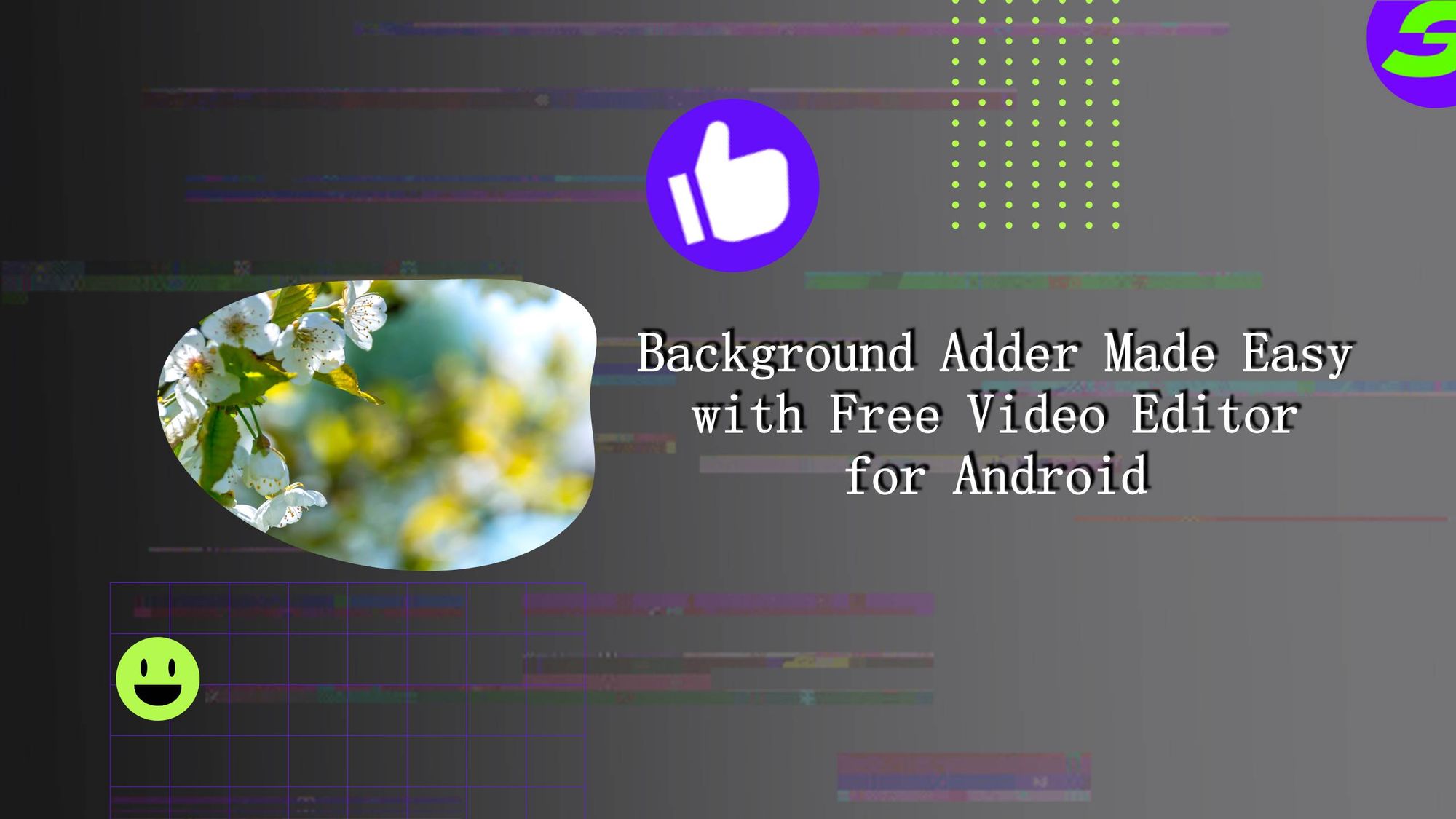 Using a background adder is a watershed moment in video creation, opening up a new channel for upgrading visual tales. The use of backdrop adder technology significantly changes video aesthetics, bringing fresh vitality to situations that could otherwise lack visual appeal.
Furthermore, the capacity of this tool to adjust backdrops goes beyond essential aesthetics, as it plays an integral part in generating and improving the atmosphere of a video, guiding the audience's emotional engagement. To understand the significant influence of background adders, consider the following before-and-after examples, where the change helps to demonstrate how a well-chosen backdrop may completely redefine the feeling and resonance of a particular scenario.
Introducing ShotCut: Your Background Adder Companion
It cannot be overstated how vital convenience and accessibility are to video editing. Here comes ShotCut - an intuitive and versatile free Android video editing app. Creative empowerment shouldn't be frustrated by high costs or complicated processes, and ShotCut stands as a testament to that belief. Users can seamlessly integrate backgrounds into videos using the intuitive interface that simplifies the complex process. With ShotCut, a free video editing app, Android users can edit videos on the go for free, liberating them from the financial burden of high-priced software. There are a lot of advantages to using free video editing tools on Android, like ShotCut.
This newfound flexibility encourages impromptu creativity and empowers creators to experiment with various background adder and video effects, resulting in a more organic and exploratory creative process. Whether you're a content creator, filmmaker, or simply seeking to enhance your videos with a professional touch, ShotCut, the best video editor for Android, stands out as an efficient tool to teach you how to add video effects. With the ability to seamlessly add background to videos and its user-friendly video effects and filters, ShotCut empowers you to infuse your projects with a distinct visual flair. Smoothly incorporating transitions, text overlays, and audio further enriches your storytelling toolkit. As the best Android video editor app for Android, ShotCut offers an accessible platform to translate your creative concepts into reality. Unlock the potential of ShotCut, and witness firsthand how it transforms your video editing journey, elevating your content to new levels of excellence.
A Guide to Seamless Background Additions with ShotCut
1. Install ShotCut: In the Google Play store, search for ShotCut in the search bar to locate the app. To begin using ShotCut, open the application once it has been installed.
2. Importing Your Video: Start by opening the ShotCut application and clicking "Create."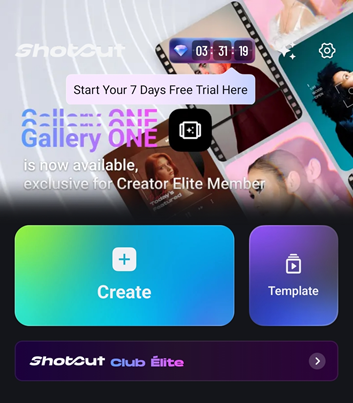 3. Choose your Content: Select all of the items you want to add to your video, such as images, video clips, GIFs, and so on.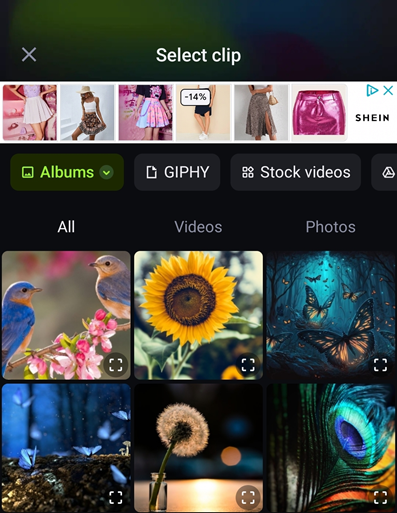 4. Locate the Background Option: When your video has finished loading, locate the "Background" option. Swipe through the design choices to select your preferred backdrop. ShotCut allows users to select from various backdrop choices, ranging from canvas options to pictures.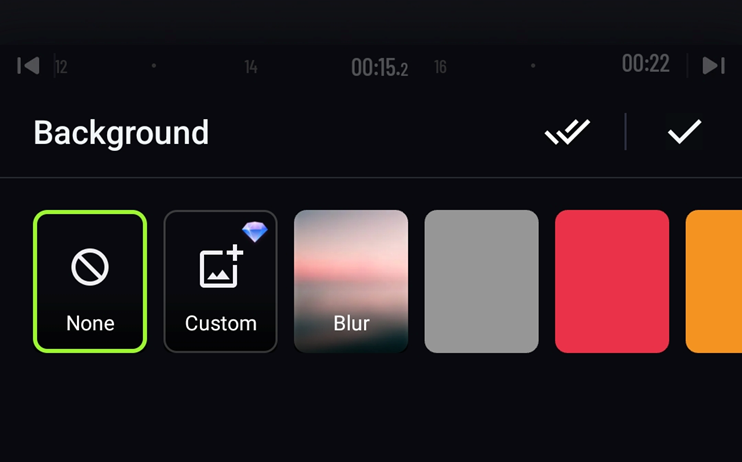 5. Preview and Export: Preview the video with the integrated background before concluding the editing process to ensure alignment with your artistic concept. Once satisfied, export the movie with the backdrop effect included flawlessly. The "Save" button may be found in the upper right corner of the screen.
6.   Share Video: Choose the resolution at which you want your video to be seen. After you've completed all of this, you can publish your freshly made video, along with the backdrop you've added, on your social media platforms so that people can see your artistic side.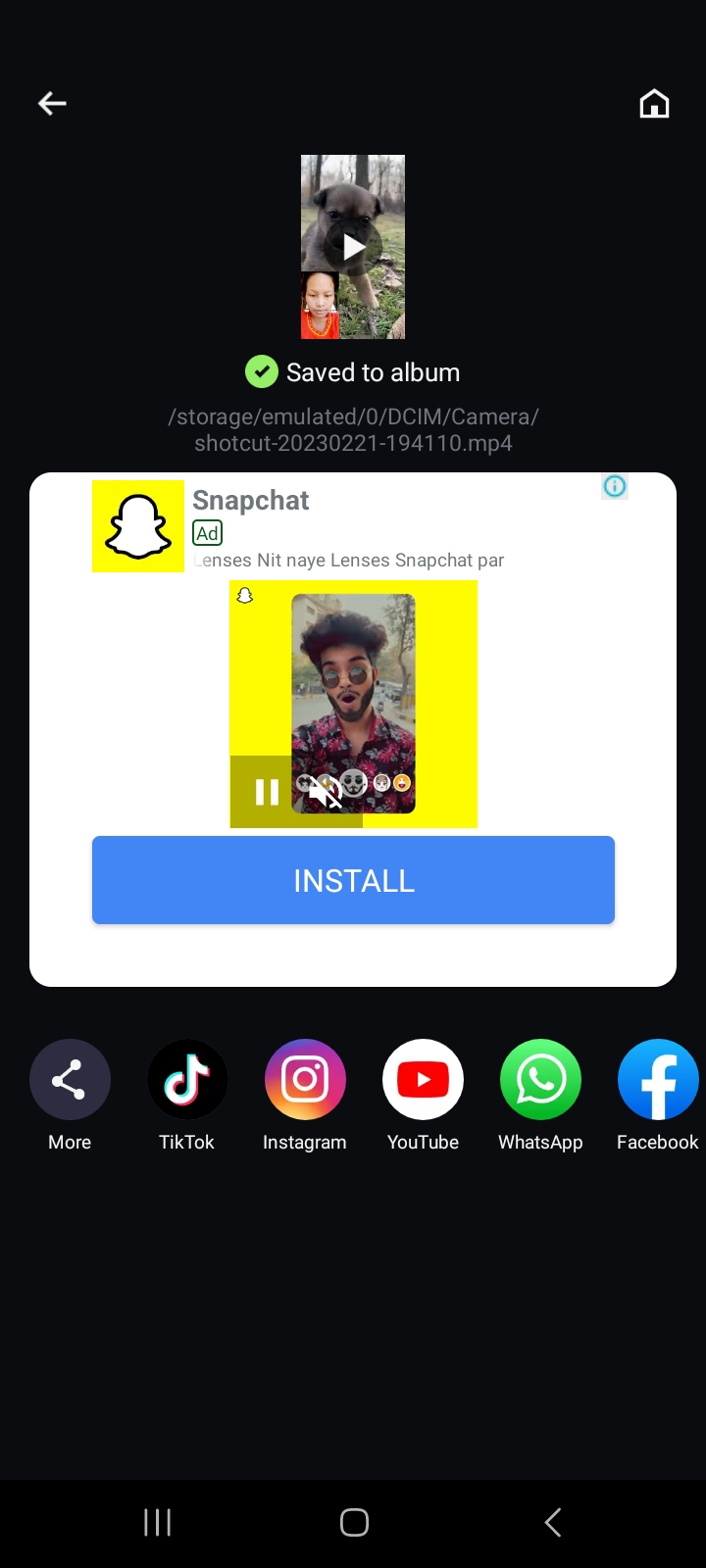 Tips on selecting suitable backgrounds
When it comes to adding a backdrop to a video and enhancing it with appealing effects, a free video editor like ShotCut, regarded as one of the finest video editors for Android, comes to mind. The adaptable tool provides several options for merging various types of backgrounds and video effects to enhance your visual tale.
>>The canvas background idea allows you to specify the total frame proportions. Adding graphic backdrops gives the video a fresh ambiance. Whether it's a bustling cityscape or a peaceful beach, the perfect image may change the tone and narrative of a video.
>>It is also possible to blur intensity as a creative option. A blurred background will draw attention to the center, which is ideal for interviews and concentrated narrations.
Here are a few suggestions:
1. Selecting Suitable Backgrounds: Choose backgrounds complementing your video's theme and message. Be mindful of color schemes and emotions you want to evoke.
2. Adjusting Settings: Play with settings to achieve the desired effect. Ensure canvas and image backgrounds fit seamlessly within the video frame. For blur intensity, strike a balance that maintains focus on the subject while still conveying the background context.
3. Seamless Integration: To seamlessly add video effects and backgrounds and ensure consistency. Lighting conditions, color tones, and perspective should match the subject and background.
Elevate Your Creative Vision: ShotCut's Additional Features
Unleash your creative potential with ShotCut, the best free video editing tool for Android users that allows you to easily add a backdrop to a video and combine fascinating video effects. With many tools, you can easily blend your creative vision with your films, transforming them into masterpieces that resonate across platforms. Learn more about the features offered by ShotCut:
1. Video Cropping Tool: Use Video Cropper to adjust your videos to various aspect ratios, ensuring their visual excellence on many platforms.
2. Video Merger & Combiner: With this tool, you may elegantly weave various video segments into a unified presentation. Ideal for creating montages and generating smooth transitions.
3. Add music to the video: Enhance your videos' emotional impact by adding music, singing, voice-overs, and powerful sound effects.
4. Picture-in-Picture (PIP) Feature: Enhance the professional quality and engagement of your tutorials and reaction videos by overlaying supplementary footage on top of them.
5. Video Effects & Filters: Use various effects and filters to improve your films' visual attractiveness.
6. Video Background Removal: Using the ShotCut program, you can easily remove video backdrops without using a green screen.
Transform Your Video Background with Shotcut Free Background Adder Today.
Ultimately, the groundbreaking notion of adding backdrops to videos has elevated the art of video editing to new heights. This method has a revolutionary influence on visual storytelling, opening up a world of creative possibilities. Using the ShotCut free background adder, you may rearrange the narrative canvas of your films, adding new levels of depth and emotion.
The benefits of using ShotCut as the finest free video editing tool for Android are indisputable. Its simple interface and extensive toolbox allow you to easily add backdrops to videos and create content that works across platforms. Take advantage of this chance to improve your video editing skills. Download ShotCut today to get the most out of your creative creations. Discover the delight of adding backdrops to videos and incorporating video effects seamlessly, all at your fingertips.
👉🏻 Follow ShotCut Video Editor: Facebook | Instagram | Twitter | Pinterest | YouTube | Website | TikTok