[ZERO COST] Best Way to Overlay Images in Your Videos
Need an editing tool to overlay your images for free? Try ShotCut free video editor to overlay images on your video today!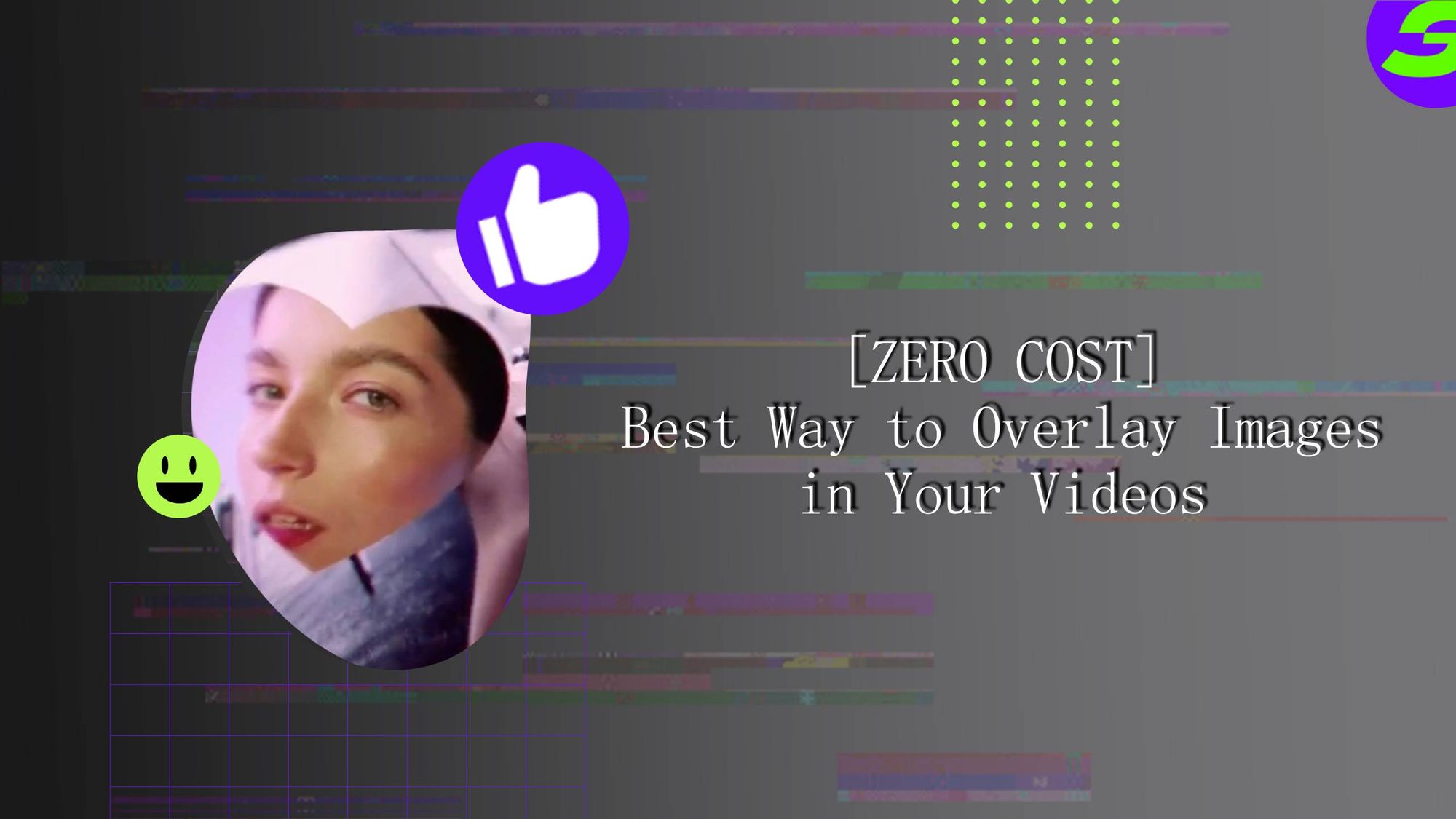 Overlay images have evolved as a popular and expanding trend in video content creation, enhancing storytelling, conveying ideas, and engaging viewers. Overlaying images in videos is a powerful technique that adds an extra dimension of storytelling to video content. It involves superimposing images or graphics onto video footage, allowing creators to weave visual elements seamlessly into their narratives.
For instance, in a historical documentary, overlaying archival photographs onto the footage of a particular location can transport viewers back in time, deepening their connection to the story. Similarly, in a suspenseful thriller, overlaying eerie images can intensify the sense of foreboding. Whether used in documentaries, music videos, or fictional films, image overlays are invaluable to storytellers, enabling them to craft unique and immersive visual experiences that captivate and resonate with audiences.
Content creators of many genres are increasingly using these effects to increase the impact of their videos. One significant benefit of this trend is the availability of free video editing programs, which enable integrating picture overlays easier than ever before. These apps enable creators, whether vloggers, educators, or social media influencers, to add layers of visual richness to their videos without the need for pricey software or substantial technical knowledge. Overlay effects' adaptability opens us to a world of creative options, from emphasizing crucial points in tutorials to accentuating emotional moments in personal vlogs.
Use ShotCut Free Video editor for Image Overlays.
ShotCut is a remarkable free video editor that excels in offering seamless integration of overlay images to enhance video content. With its user-friendly interface, it caters to both novice and experienced video creators alike. What makes ShotCut particularly appealing is its specialized tools designed for effortless overlay images integration. These tools allow creators to overlay images with precision and creativity.
You can easily import images, position them anywhere on the video canvas, adjust transparency levels, and set precise duration for each overlay. The interface provides an intuitive timeline and preview window, making it straightforward to see how these overlays fit within the context of the video.
ShotCut empowers creators to enhance their video content by seamlessly weaving visual elements into their narratives, whether it's adding logos for branding, incorporating informative graphics, or creating captivating visual effects. Its versatility and ease of use make ShotCut a valuable asset for content creators looking to elevate the visual storytelling in their videos without financial constraints.
Step-by-Step Guide: Adding Image Overlays with ShotCut
The step-by-step guide will tell you how to overlay images on Shotcut.
Step-1: Download the ShotCut app from the PlayStore, launch the ShotCut, and open it.
Step-2: Tap on the "Create" option.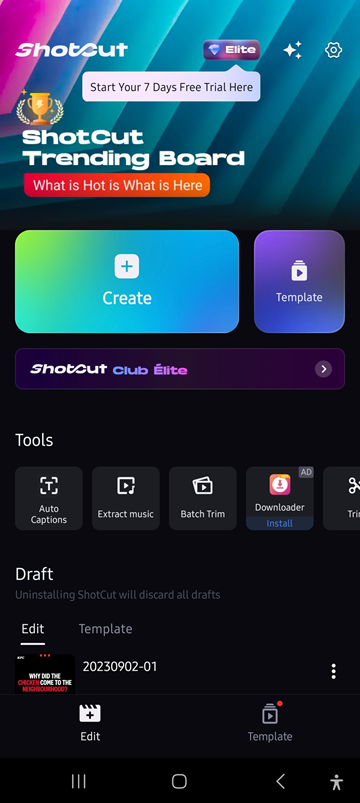 Step-3: Your gallery will appear; select the picture on which you wish to create overlay images.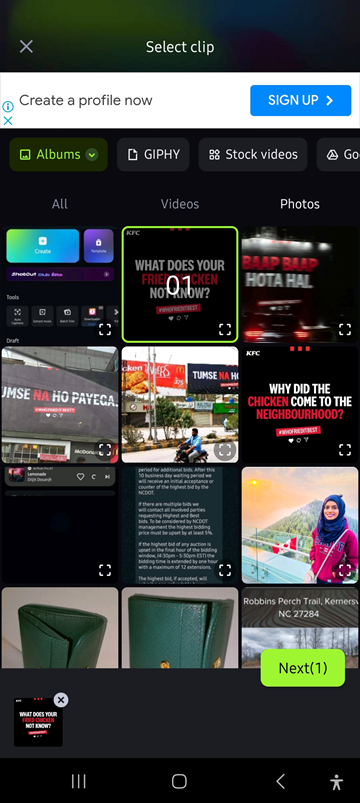 Step-4: Once you've selected the images or video, position them on the screen.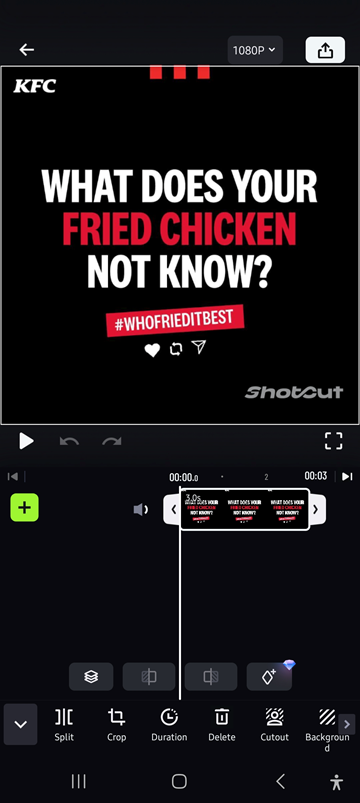 If you need to cut or trim specific video parts, take advantage of ShotCut's trim and cut features. Access these options by tapping under the "Edit" menu.
Step-5: Now, simply tap on the overlay image option. Here, your gallery will appear again. Simply choose the images you want to create an overlay effect. Set the image according to your choice.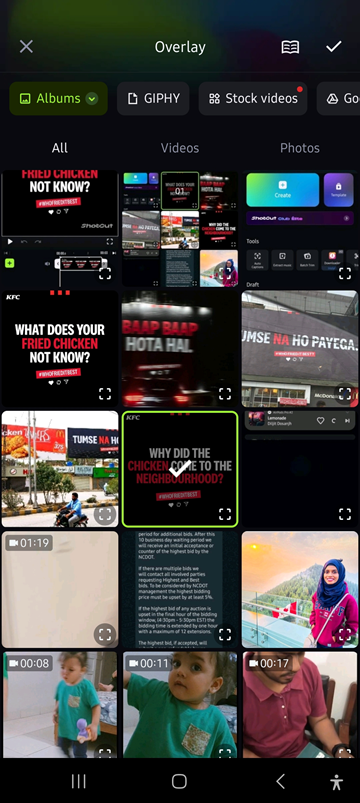 Step-6: Under the option of music, effects, and transitions, you can add and enhance your pictures using these options.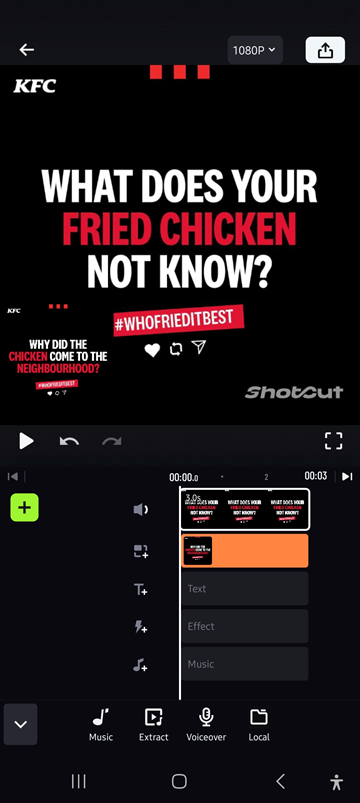 Step-7: Satisfied with your overlay image? Save it by tapping on the upper right-hand corner.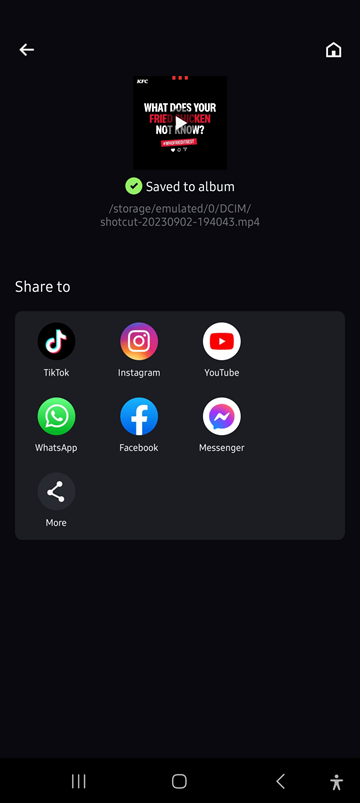 You can export the video directly to any social media platform or save it to your device hassle-free.
Elevate Your Creative Vision: ShotCut's Additional Features
Video Merger & Combiner:
This feature is essential for creating continuous narratives or combining various scenes, ensuring a smooth viewing experience. You can arrange the clips in the desired order, trim them, and synchronize them for professional-quality editing.
ShotCut provides a platform for enhancing videos with audio tracks, songs, voice-overs, and sound effects. Creators can import audio files and easily sync them with their video content, adding depth and emotion to their videos.
ShotCut's slow-motion feature allows you to slow down video clips, creating stunning effects. This feature is perfect for emphasizing critical moments, capturing intricate details, or adding an artistic and dramatic touch to videos.
ShotCut empowers creators to add blur or mosaic effects to specific parts of their videos.
This feature can be used to protect privacy by concealing faces or sensitive information within the video.
ShotCut offers a wide range of filters and video effects to enhance the visual quality and style of videos. You can apply effects such as vintage film, colour grading, and artistic filters to give your videos a unique and captivating look.
Overlay Images in Your Videos with ShotCut Free Video Editor Now
Overlay images help to elevate video material by adding depth and originality. They enable creators to integrate graphics into their narratives in a seamless manner, boosting storytelling, emphasizing details, and generating emotions. Overlay images give movies a dynamic and compelling visual layer, whether overlaying historical pictures to transport viewers back in time or adding graphics for instructional material.
ShotCut, a free video editor, provides an easy-to-use platform for including picture overlays. Its specialized tools allow for exact overlay placement, transparency tweaks, and duration settings, giving authors complete control over their visual storytelling. Download ShotCut today to experience the editing fun!
👉🏻 Follow ShotCut Video Editor: Facebook | Instagram | Twitter | Pinterest | YouTube | Website | TikTok