QUICK and FREE: Add Background to Video in 3 Steps
Backgrounds can play a crucial role in your content. Add background to your video with ShotCut's free video editor now.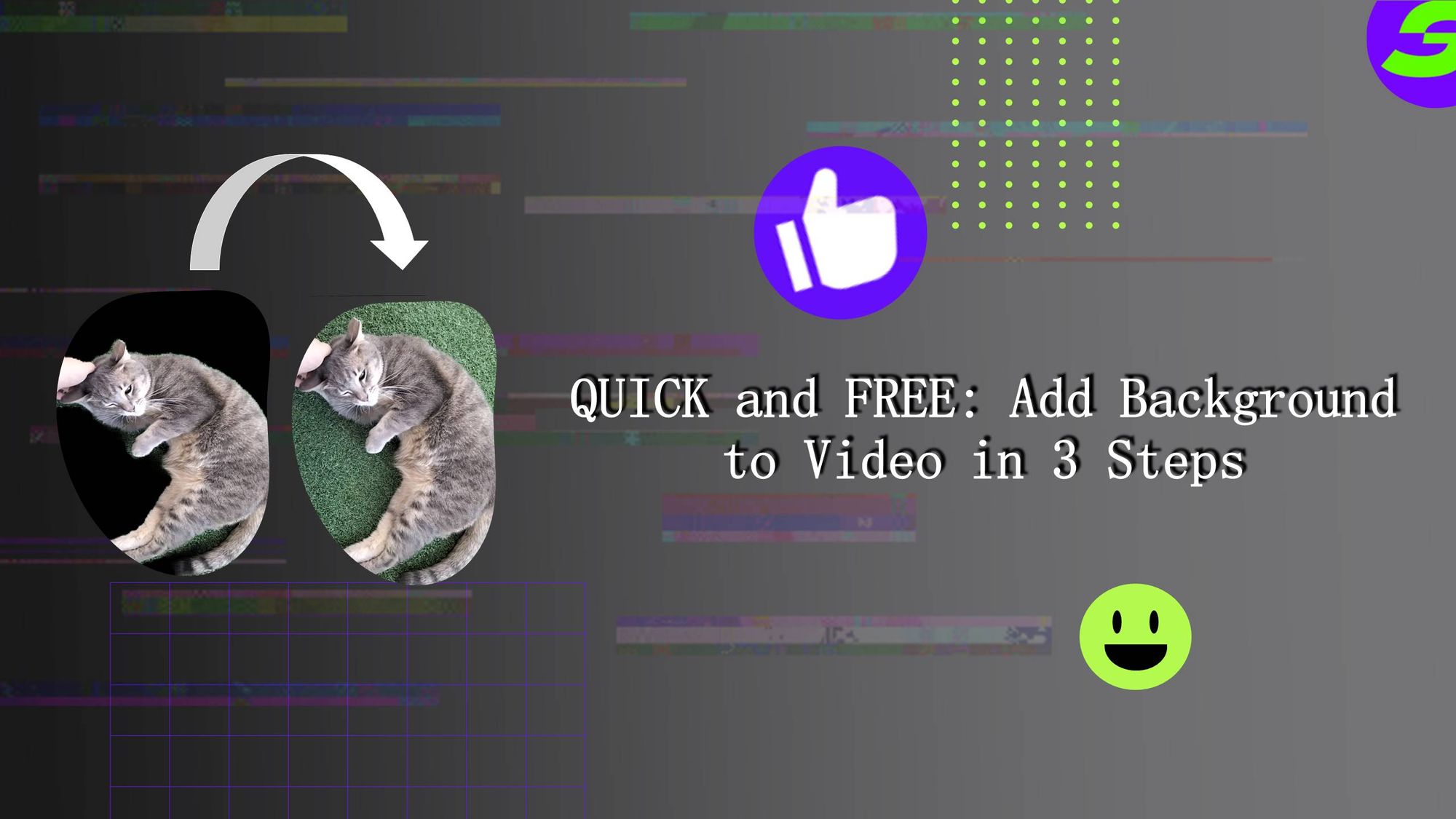 Backgrounds can play a crucial role in your content. The mood and narratives can improve significantly when you add background. You can notice the difference in your output when you add background compared to none.
Backgrounds can contribute significantly to the overall impact of your content. Here's why they are essential:
Setting the scenes. Background additions provide a visual context that will help your audience understand the whole setting of your content. It can also define which time and era the content is taking place.
Establishing moods. Depending on the flow of your story, backgrounds can help you make your audience feel what you want them to feel. For example, thunderstorms and lightning are often associated with tension.
Enhancing narrative. Backgrounds can be a symbol or a foreshadow in your story, depending on how you will use it.
There is a high demand for tools that add background to video content. This is because there is also a high demand for creating videos for multiple reasons. Content creators would want to have an accessible tool where they can edit their videos instantaneously. They want this to be as cost-effective as possible, so free video editors are always included in the option.
Introducing ShotCut's "Add Background" Feature
ShotCut is an Android app you can download for free for your video editing needs. This is a one-stop app where you can edit video content instantaneously. With ShotCut, you can add background seamlessly into videos without undergoing a complex process.
ShotCut can give your video content a professional vibe, even if it is done via the application on your phone. Now, you can shoot videos on your phone and edit them directly without transferring them to a computer. All editing needs can be found on your ShotCut app. Its user-friendly interface allows you to add background and other video effects and filters to your content.
Step-by-Step Guide: Enhancing Videos with Backgrounds Using ShotCut
Open ShotCut and click Create. Import your raw files and start creating your project. Choose all files you want to include. Images, videos, etc.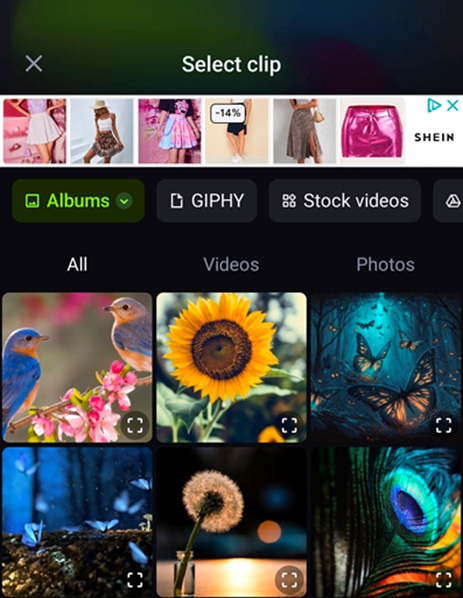 2. When all the files have been imported, choose the "Background" option. There are plenty of options to choose from. Choose among the background templates you want to use.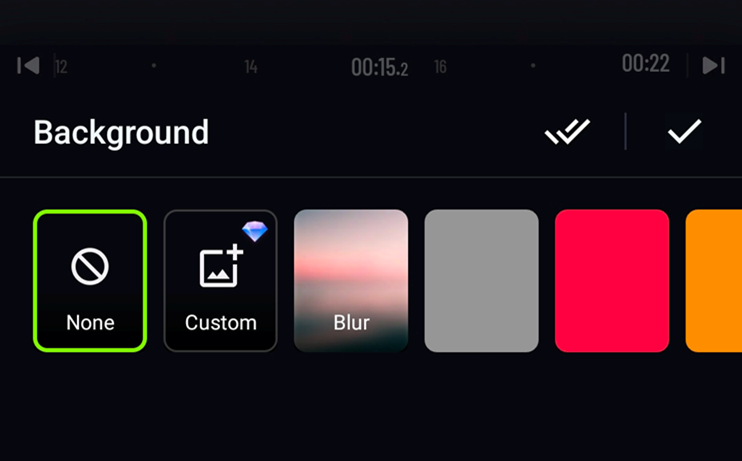 3.    Once all editing is done, you can preview your video and see if everything goes well together. If you are happy with the result, you can save your project. Video can now be shared on any platform. Note that different resolutions are compatible per platform. Choose the correct aspect ratio for total utilization.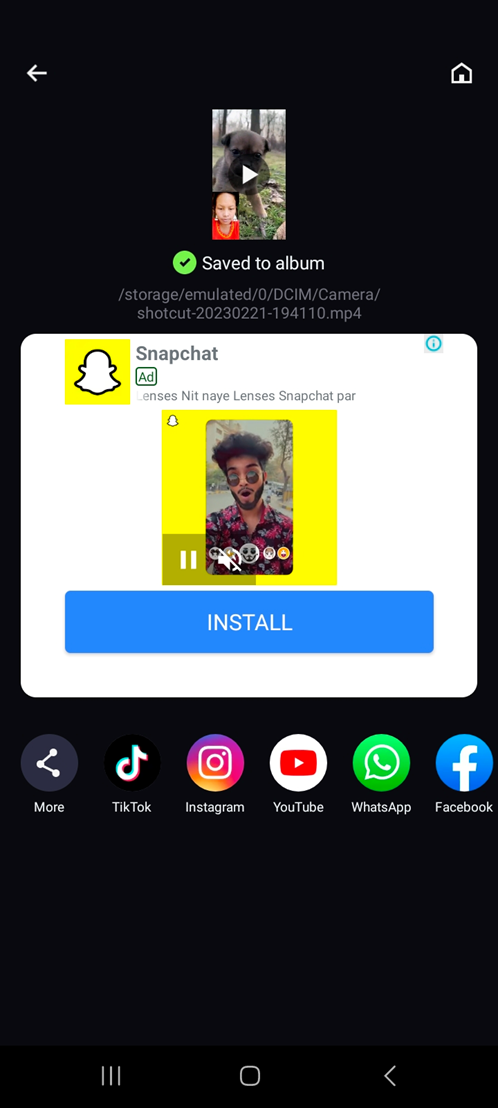 Elevate Your Creative Vision: ShotCut's Additional Features
With ShotCut, you can do a lot of things with your video. Your imagination and creativity is the only limit. Aside from the "Add background" feature of ShotCut, many other features can help you create engaging and remarkable content.
Video Cropper. You can easily crop your videos to any aspect ratio desired for an optimized display.
Video merger and combiner. Combine all your videos into one great video.
Add music to videos. Make your videos more engaging with music that suits your storytelling.
Slow motion. Emphasize parts of your video with the slow-motion effect of ShotCut.
Blur Video. For privacy reasons, blur items on your video that should not be seen.
PIP (Picture in Picture). Overlay videos to create more dynamic and engaging videos.
Filters and effects. Make your video more interesting with different filters and effects available in ShotCut.
Video background remover. Aside from adding background, you can also remove the background of your videos.
Add background feature of ShotCut is another feature that makes ShotCut exceptional. This is an addition to many features of ShotCut, making it the market's most efficient and reliable video editor. Aside from that, this feature will add a thousand possibilities of creativity that you can add to your content.
Try adding a background to your video with ShotCut's free video editor now.
Adding background to your video content can significantly impact your whole storytelling. It will not only affect the whole aesthetic of the video but also the whole mood of your video. By adding a background to your video, you can easily define your story's setting and the mood you are trying to create.
ShotCut can help you in adding background to your video. With all the features available in ShotCut, your creativity is the only thing that can limit you from creating a great video. ShotCut has a lot of features, and it is very cost-effective. All you need to do is to download it on your mobile phones, and you can now produce professional quality videos that you can post on all social media platforms.
Download ShotCut now and create a story with captivating background.
👉🏻 Follow ShotCut Video Editor: Facebook | Instagram | Twitter | Pinterest | YouTube | Website | TikTok