[FREE TOOL] How to Combine Two Videos Effortlessly
Dive into next-gen storytelling using the overlay feature. Learn how to combine two videos with ShotCut Free video editor today.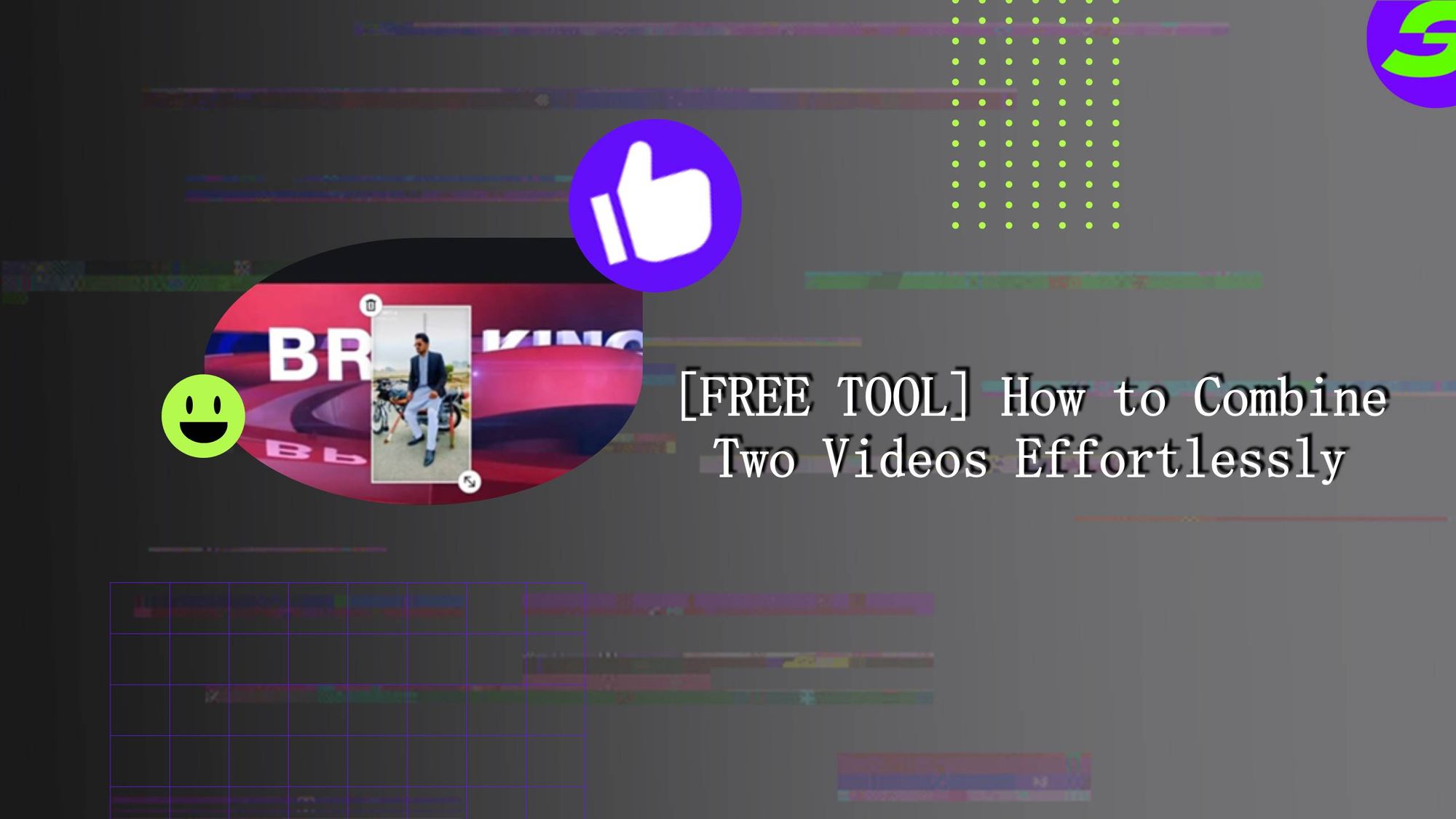 Do you know how to combine two videos? Crafting a video presentation and aiming to position your clip above the main footage, or a vlogger contrasting the before-and-after transformation. Sometimes, you may have to collide two separate stories to showcase contrasts side by side. These are mere examples; in reality, the possibilities for creativity are infinite.
The question is: We've all been there—struggling with complex software, trying to overlay one video onto another. Content creators, from budding YouTubers to professional filmmakers, are looking for seamless ways to combine two videos into one.
What about the free video editors? These aren't just tools; they're creator's weapons. But which one is best amongst them? Keep things straight: if you've ever wondered how to combine two videos effortlessly, you're in for a treat.
Introducing ShotCut's Video Overlay Feature
Have you ever heard of ShotCut? At first glance, ShotCut's interface might seem like any other, but its intuitive design becomes evident when it is explored deeper. The layout is streamlined, ensuring that even those new to video editing can navigate with ease.
But don't let its simplicity fool you. Beneath the surface lies some specialized tools serving the sole purpose of merging videos. But what truly sets ShotCut apart is its commitment to empowering creators. It's not just about combining two videos; it's about doing so with precision, flair, and a touch of creativity.
In essence, ShotCut offers more than just tools; it offers possibilities. It's a canvas waiting for your vision, a platform where your creativity can truly shine. So, dive in and let your imagination be creative!
How To Combine Two Videos Using ShotCut Overlay Feature
Now let's learn how to combine two videos with the following steps:
Step 1: Download Shotcut and Import Media
First things first, head over to the official ShotCut website or Google Play store to download.
After a smooth installation process, open ShotCut. You can see the interface is user-friendly.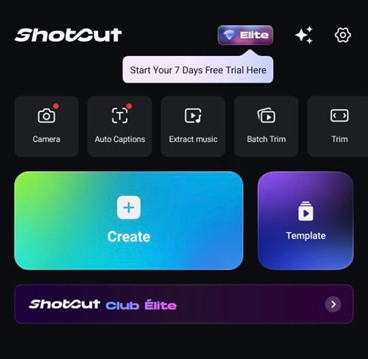 To get started with your project, tap on Create and select the video you want to import. The selected video will serve as your base layer.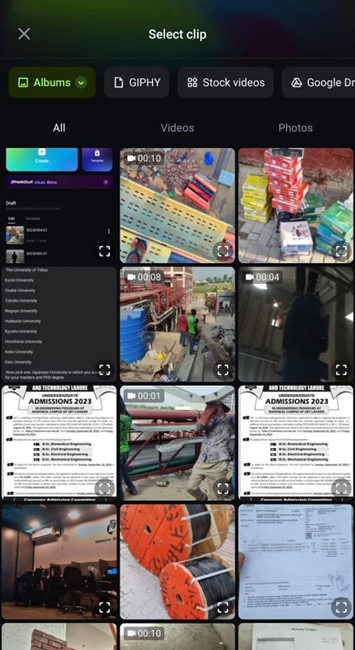 Step 2: Tap on "Overlay"
Within the ShotCut interface, you'll find various editing options. One of these is the "Overlay" feature. By selecting this, you're prepping your primary video to accept another layer on top of it. It's like laying the foundation for the magic that's about to happen.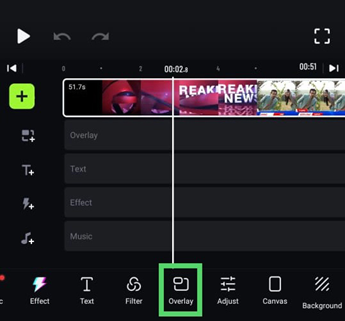 Step 3: Import Media for Overlay
With the foundation set, it's time to introduce the other clip: the overlay media. It will again open your gallery. Here, select the video or image you wish to overlay on your primary footage. This secondary media will be layered atop your main video, creating a dynamic visual effect.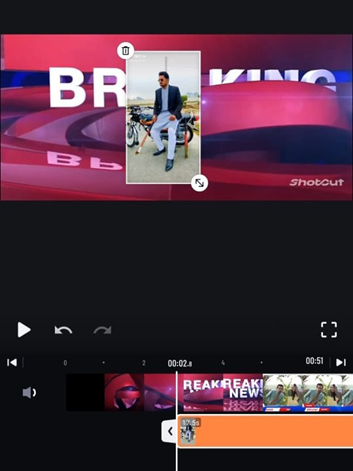 Step 4: Adjust the Size and Position
Now that both your primary and secondary media are in place, it's time to ensure they fit together perfectly.
With the overlay media highlighted on the timeline, go to the filters tab. Here, you can introduce the Size and Position filter. This tool is invaluable, allowing you to resize your overlay and position it precisely where you want on the main video. Whether you want it to occupy a small corner or dominate half the screen, the choice is yours.
Step 5: Time for a Final Touch
Your video is taking shape, but it needs some finishing touches. This step is all about refining. Review the overlay's transparency to ensure it doesn't overpower the main video.
Consider adding transitions for a smoother visual experience. If your project demands it, integrate audio effects or background music.
Step 6: Save, Export, Enjoy
Once you're thoroughly satisfied with the overlay effect and all additional edits, it's time to finalize your project. Tap on the top right corner of the screen and export your video. Shotcut allows you to directly share your media on social media platforms, as you can see.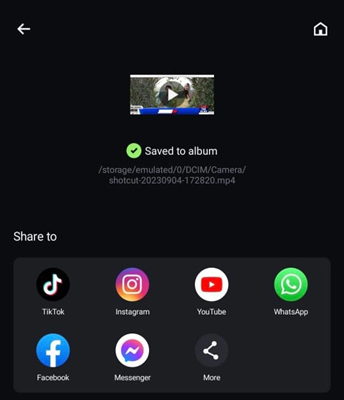 Elevate Your Creative Vision: ShotCut's Additional Features
No doubt, ShotCut offers stunning features designed to elevate your video editing experience and make your overlay videos truly stand out. Just after positioning your overlay video, you might find that it doesn't fit the screen perfectly. No worries!
With ShotCut's Video Cropper, you can tailor your videos to any aspect ratio, ensuring they're displayed optimally. But what's a video without the right ambience? The add music to video feature lets you infuse your creation with audio, be it songs, voice-overs, or sound effects, adding depth to your narrative.
Perhaps you want to emphasize a particular moment in your overlay video. The Slow Motion feature is at your service, allowing you to decelerate videos and craft mesmerizing slow-motion sequences. And if you're looking to give your videos a unique flair, ShotCut's array of video effects and filters can transform them from ordinary to extraordinary.
In the end, have you ever wished to isolate a subject from its background without the hassle of a green screen? ShotCut's video background remover enables you to seamlessly remove video backgrounds.
Combine two videos with ShotCut Free video editor now
Now you know how to combine two videos! By merging distinct visuals, creators can simplify & amplify their narrative, contrasting elements, and craft a more immersive and impactful viewing experience. It's about taking viewers on a journey that's enriched by the interplay of dual narratives.
ShotCut stands out as the ideal companion for this journey. As a free video editor, it offers not just tools but a seamless environment where stories can be combined together with precision and creativity. Its intuitive interface, coupled with a robust set of features, ensures that every video combination is a masterpiece in its own right.
So, why wait? Dive into the world of video editing with ShotCut. Download it today and unlock a realm of possibilities. With ShotCut, your vision has the perfect platform to come alive.
👉🏻 Follow ShotCut Video Editor: Facebook | Instagram | Twitter | Pinterest | YouTube | Website | TikTok